16th Arrondissement, Sleepy No More
When we moved back to Paris from London, almost 10 years ago, my husband and I decided to look for a home for our young family based on one main criteria: there had to be a park nearby. The choice was easy to make: it would be the 16ème, the largest arrondissement in the city (so big that it has two post-codes), thanks to its proximity to the Bois de Boulogne. And yet, some of our friends looked at us as if we were crazy. The 16th was the opposite of hip: no trendy restaurants, no bohemian coffee shops, no place to go out for a drink at night.
I am certain no one would be able to say the same today, because the 16th, over the past three years, has undergone a radical transformation. It might be the call of the good schools drawing back hipsters from other areas of the city now that their children are older, or an influx of returning young expats, attracted by the large, genteel apartments at prices that, while still sky-high, give buyers more bang for the buck compared to other posh areas like the 7th or the 6th.
Whatever the reason, as a long-term resident of the area, I am certainly enjoying the transformation. Here's a list of things to see and to taste in my corner of the city. I hope I shall manage to convince you to look at it with new eyes.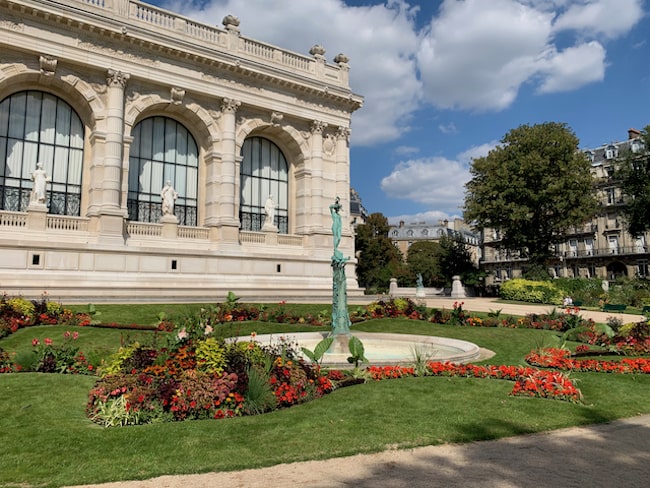 Things to See
The museums Palais de Tokyo and the Musée d'Art Moderne de Paris stand side by side and offer a perfect destination for art lovers. MAM displays the permanent collection of modern and contemporary art of the city of Paris (free access) but also presents temporary exhibitions that are worth exploring. Palais de Tokyo is a sprawling experimental art center, at the forefront of the contemporary creative scene.
For fashion lovers, standing within a stone's throw of each other are the Musée Yves Saint Laurent, displaying the heritage collections of the late couturier and set to reopen soon, and Palais Galliera, the fashion museum of the city of Paris, reopening with fanfare on October 1st after a multi-year refurbishment with a retrospective dedicated to Gabrielle Chanel.
If you are passionate about Asian art, Musée Guimet houses an outstanding collection of visual and decorative arts from all over Asia, from Afghanistan to Korea, and it also welcomes Asian contemporary artists for temporary exhibitions.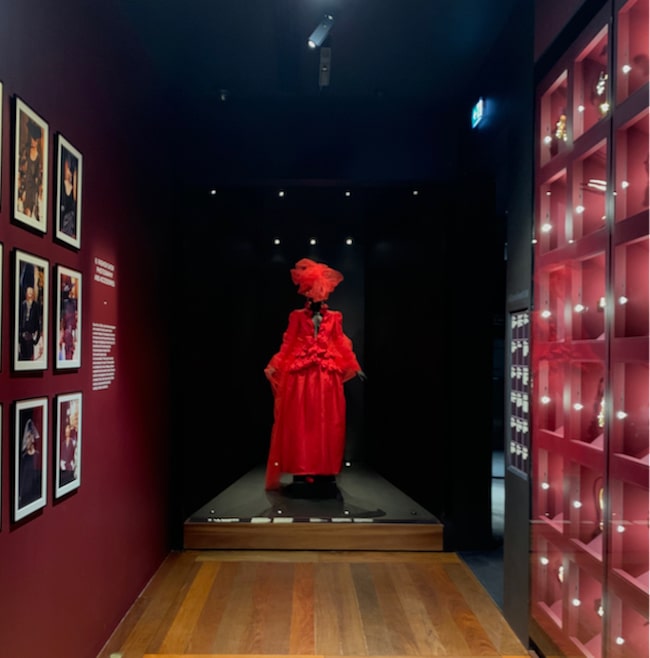 When you visit, don't forget to go up to the newly opened panoramic terrace– offering unobstructed views over the Eiffel Tower.
If you are into 19th-century literature, make sure not to miss a visit to the Maison de Balzac, the only Parisian home still standing of the author of the Comédie Humaine. When you go, take a stroll in the garden, overlooking the Seine and the Eiffel Tower.
Finally, on the edge of the Bois de Boulogne, the Musée Marmottan-Monet houses one of the largest collections in the world of Impressionist paintings, minus the crowds that can plague Musée d'Orsay.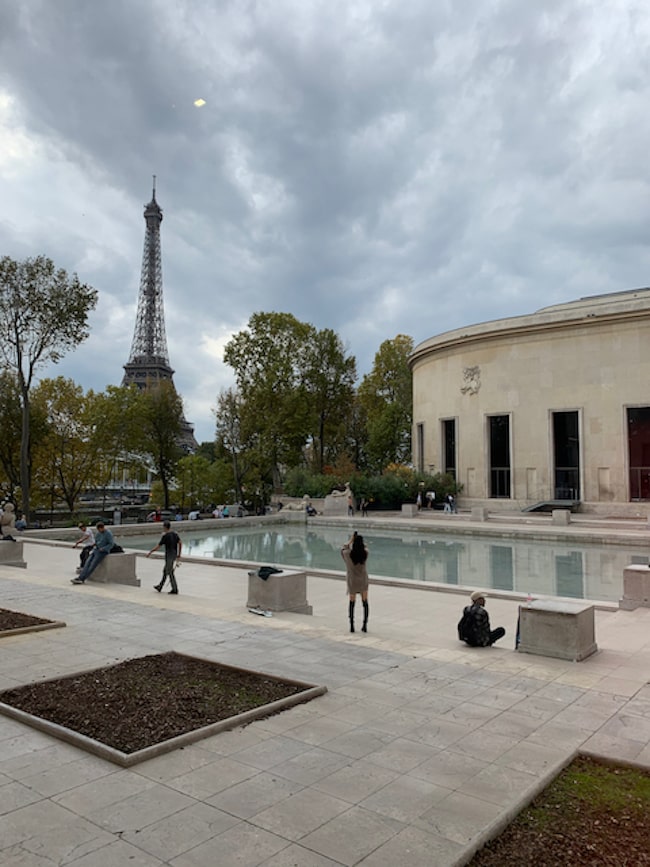 Gardens
Besides the Bois de Boulogne, the largest park in the city, the 16th is home to several other green spaces worth a detour.
From Place de l'Etoile, stroll down Avenue Foch, the longest and widest avenue in the city. Its side alleys are an arboretum, a collection of rare trees and plants hailing from the four corners of the world.
Heading south, children will be happy to stop at Jardin du Ranelagh, where a guignol, the traditional French puppet show, takes place every Wednesday and on week-ends.
Still farther, the Serres d'Auteuil, standing side by side with Roland Garros tennis stadium, are among the most majestic greenhouses you will find, and offer an oasis of lush tropical greenery perfect to explore in the colder winter months.
Shopping
For bookworms and art lovers, the bookshop at Palais de Tokyo is an Ali Baba's cave, offering hard-to-find magazines and books. Avenue Victor Hugo and rue de Passy offer a selection of the best high street brands, but it is on the smaller adjacent streets that you will find quirkier, one-of-a-kind shops. For leather bags and pouches with a twist, I can recommend a stop at Claris Virot. Her shop, halfway between a boutique and an apartment, is tucked away in a charming courtyard that would not be out of place in the countryside. If you are looking for eco-friendly sportswear and swimwear, the Luz Collection boutique is a must-see. Finally, for costume jewelry with that certain Parisian je ne sais quoi, Mathilde Ma Muse is perfect, especially if you are looking for presents to bring home.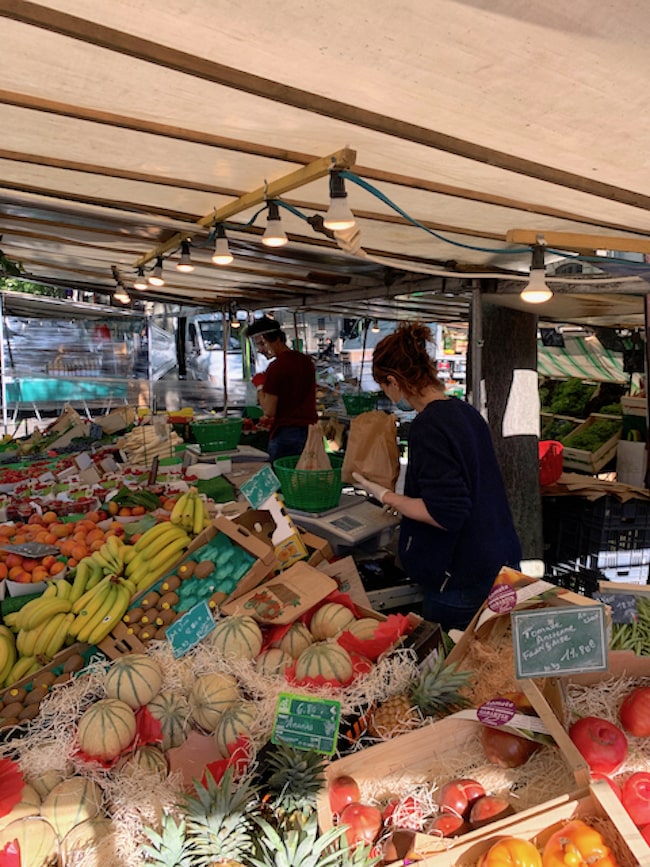 To taste
Food is key to the renaissance of the area, with several excellent restaurants opening or moving here over the past few years. What follows is my personal selection, and is only a glimpse of the culinary wonders of the area.
Fresh produce markets and food shops
Every Wednesday and Saturday, the outdoor market on Avenue du Président Wilson offers a selection of the best fresh produce in the city, at prices which remain affordable, even for organic fruits and vegetables. For food shops and delis, head to either rue des Belles Feuilles or rue de l'Annonciation.
For chocolate lovers, Alain Ducasse has recently opened one of his comptoirs on Avenue Victor Hugo, and you'd better forget about your diet before you enter, because it's impossible to resist temptation once there.
Coffee shops
As an Italian in Paris, finding good coffee and cappuccino can be a challenge. Luckily, we can now choose between Café Coutume, installed on the first floor of the Grande Epicerie Rive Droite, and a small independent shop, YouDecide, that will not make us regret our Italian brew.
Restaurants
We are spoilt for choice! From some of the best pizza in the city (I shall cite just two: Marzo and Non Solo Pizze) to gastronomic wonders (Substance is my favorite), by way of trendy restaurants with priceless views (Girafe and the surprising kitchen garden atop Le Brach hotel), we could choose to never venture outside the arrondissement and still be replete.
Bars
While I am partial to the bar terrace at Le Brach, when I want something more authentic, I head to Cravan. In this old brasserie, designed by none other than Art Nouveau master Hector Guimard (he of Parisian metro decor), signature cocktails accompany a short but effective bistro menu.
So, do you agree now that the 16th is "the place to be"?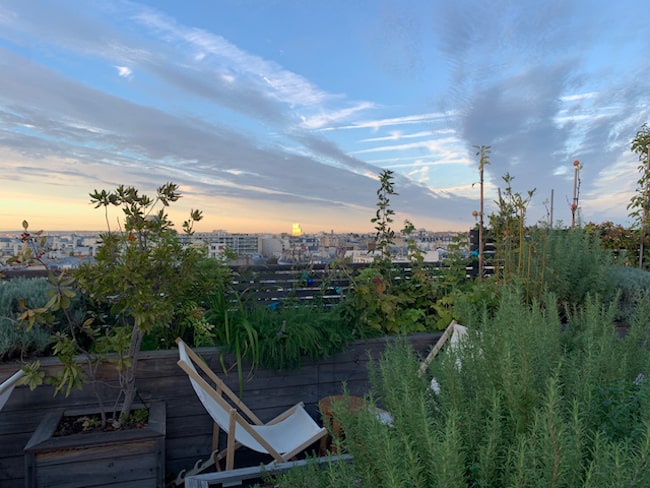 Lead photo credit : MAMParis Museum. Photo credit © Sarah Bartesaghi Truong
More in 16th arrondissement, Living in Paris, Paris neighborhood guides
---
---
Comments