Letter from Paris: May 17, 2023 News Digest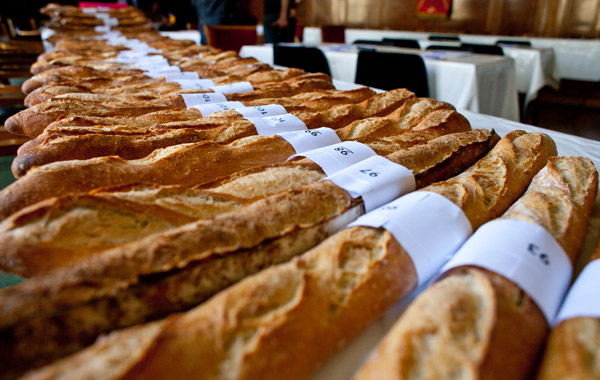 The 30th edition of the 2023 Best Baguette in Paris competition took place last week. And the winner is… Tharshan Selvarajah of the Au levain des Pyrénées bakery located at 44 rue des Pyrénées in the 20th arrondissement. He will also receive a prize of €4,000 along with the contract to supply the Élysée Palace for a year. According to AFP, "[the] Paris baker of Sri Lankan origin said he 'cried' when he heard he had won… 'I cried because we are foreigners and we came here to learn how to make traditional French bread… I am very happy to have won the prize."
There were 176 baguettes submitted anonymously for the competition; the jury — chaired by Olivia Polski, Deputy Mayor of Paris in charge of Commerce and Craftsmanship — was comprised of both professionals and local Parisians. Among the criteria used: the appearance of the product, the baking quality, the consistency, its smell and of course its taste. The competition's unused baguettes were donated to the association La Chorba.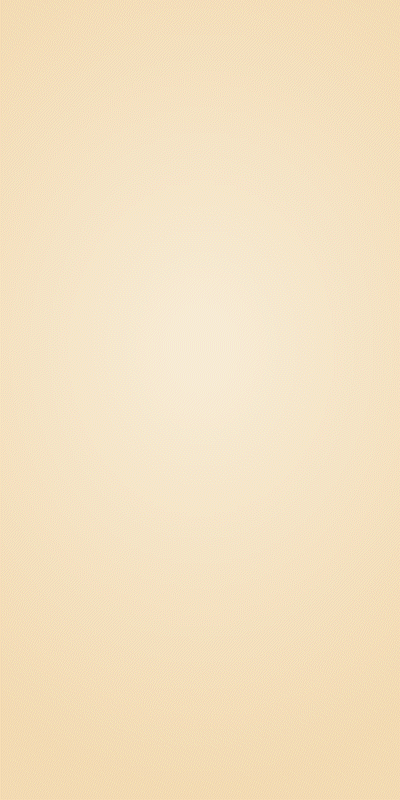 The runners-up:
Thierry Guyot, Boulangerie-pâtisserie Guyot, 28 rue Monge (5e)
Jocelyn Lohezic, Maison Lohezic, 143 rue de Courcelles (17e)
Benjamin Turquier, Tout Autour du Pain, 134 rue de Turenne (3e)
Florian Bleas, Aux Délices de Vaugirard, 48 rue Madame (6e)
Frank Tombarel, Le Grenier de Félix, 64 avenue Félix Faure (15e)
Kilani Ounissi, Boulangerie Kilani, 191 rue du faubourg Saint-Antoine (11e)
Maxime Julien, Les Saveurs de Lévis, 41 rue de Lévis (17e)
Mohkam Karoui, Le Temps d'une Gourmandise, 94 boulevard de Port-Royal (5e)
Kouni Elayeb, Le Délice de Bagnolet, 42 boulevard Mortier (20e)
À la traditionnelle fête du pain sur le parvis de Notre-Dame ! Un rendez-vous incontournable pour célébrer le savoir-faire des artisans boulangers pâtissiers parisiens. Encore félicitations à Tharshan Selvarajah qui remporte le prix de la meilleure baguette 2023 de Paris ! 🥖 pic.twitter.com/eSi7Z5JfCs

— Anne Hidalgo (@Anne_Hidalgo) May 13, 2023
The Tour Saint-Jacques is a magnificent Flamboyant Gothic tower located at the intersection of the rue de Rivoli and Rue Nicolas Flamel in the 4th arrondissement. Classified as a historical monument since 1862, the tower is also listed as a UNESCO World Heritage Site. In the summer months, the tower opens for small guided tours (limited to 17 people) organized by the Magma Cultura association. This year it will be accessible from May 18- November 12, 2023. After a climb of 300 steps, you are treated to beautiful, 360 degree views of Paris. These tours take place every Friday, Saturday and Sunday from 10 a.m. to 6 p.m.
Reserve your ticket online in advance here.

In more culture news, the largest retrospective of works by British architect Norman Foster has opened at the Centre Pompidou. As reported by Euronews, "Six decades of works by the world renowned British architect who is often seen as a leader of the "high-tech" trend are now on display… Drawings, workbooks, scale models, prototypes and videos enable visitors to delve into 130 major projects on display in the centre, which itself is considered one of the first examples of the 'High Tech' architectural trend that Foster helped pioneer."
View this post on Instagram
And Van Gogh's last paintings are going on show in Amsterdam and Paris. As reported by The Art Newspaper, the exhibition is the first to highlight the artist's final months in Auvers-sur-Oise. "During his astonishingly productive period from May to July 1890, in the village of Auvers-sur-Oise, he completed a picture a day. Then, on 27 July, he shot himself, dying two days later. This will be the first comprehensive show devoted to Van Gogh's period in Auvers, which lies 30km north-west of Paris. Van Gogh in Auvers: His Final Months sets out to argue that his work there was just as important as his better-known pictures painted in sunny Provence."
After showing at the Van Gogh Museum, Amsterdam from 12 May-3 September, the exhibit will be at the Musée d'Orsay from 3 October-4 February 2024. For more information about Van Gogh's final painting in the village of Auvers-sur-Oise, see our feature article here.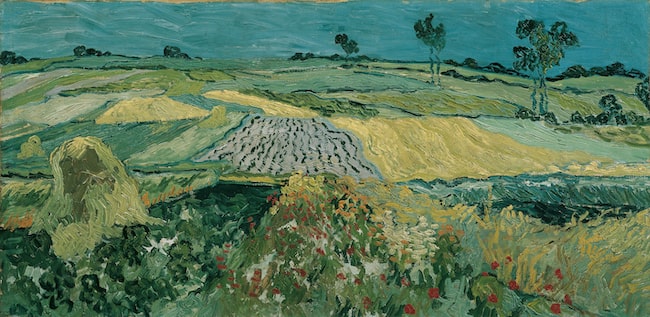 How's this for a magical Paris moment? Italian photographer Stefano Zanarello captured a striking image of the full moon framed by the Arc de Triomphe. It was picked up by NASA, which showcased the photo in its Astronomy Picture of the Day project.
View this post on Instagram
In economic news, France has succeeded in securing a deal with the Taiwanese battery maker ProLogium to build a factory in the port city of Dunkirk in the north. To quote Yahoo Finance: "France beat competition from Germany and the Netherlands for ProLogium's first overseas car battery plant thanks to lobbying from President Emmanuel Macron, deal sweeteners and competitive power prices, executives from the Taiwanese company said." Production will start in 2026 at this gigafactory, which will be "the fourth in northern France, adding to an emerging specialised cluster central to Europe's electric car industry." Since Europe is dependent on Asian-made batteries, there's an ongoing push to build its own industry.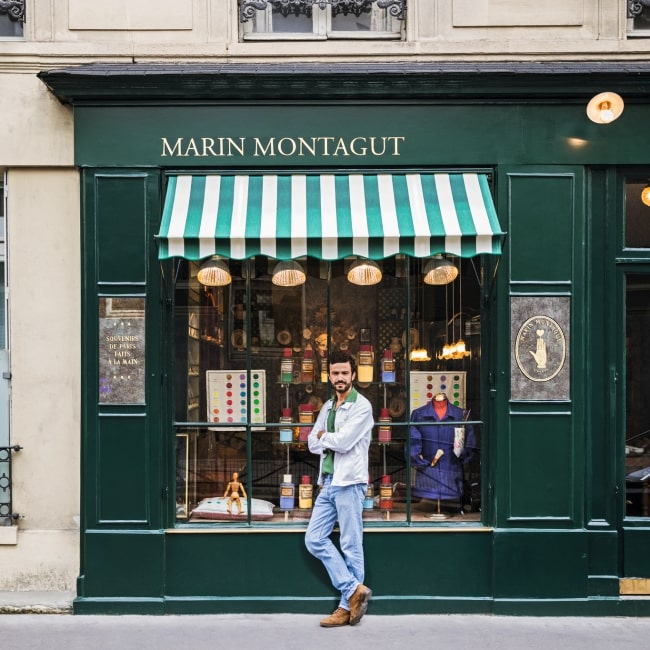 If you love the work of illustrator-designer Marin Montagut as much as we do, take a peek inside his beautiful Parisian apartment, thanks to The New York Times T Magazine. To quote: "On a secluded cobblestone alley lined with former craftsmen's workshops, Marin Montagut makes a home steeped in the city's creative history." The photos are gorgeous.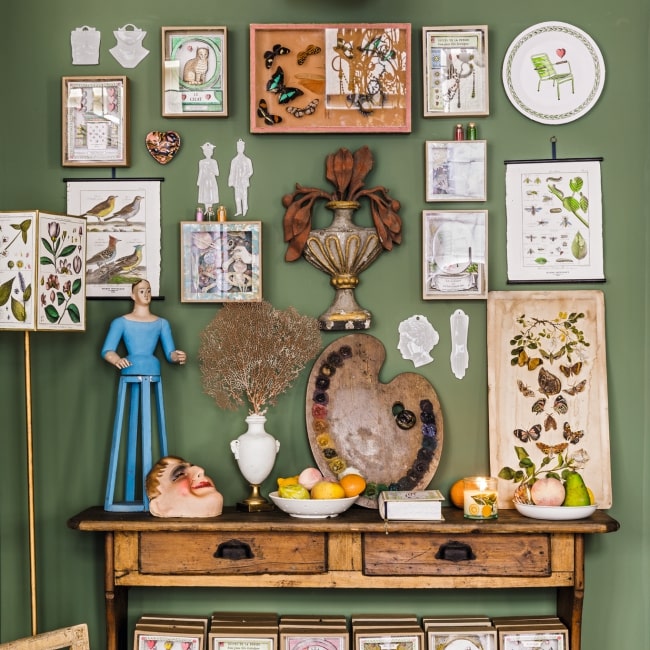 Remember our article about Guillaume Diop, the first Black Étoile dancer at the Paris Opera? Diop was recently interviewed on Good Morning America. Check it out here:
Lead photo credit : Grand Prix de la Baguette 2018. Courtesy of the city of Paris
---
---