Designer Marin Montagut Celebrates the Authentic and Timeless in Paris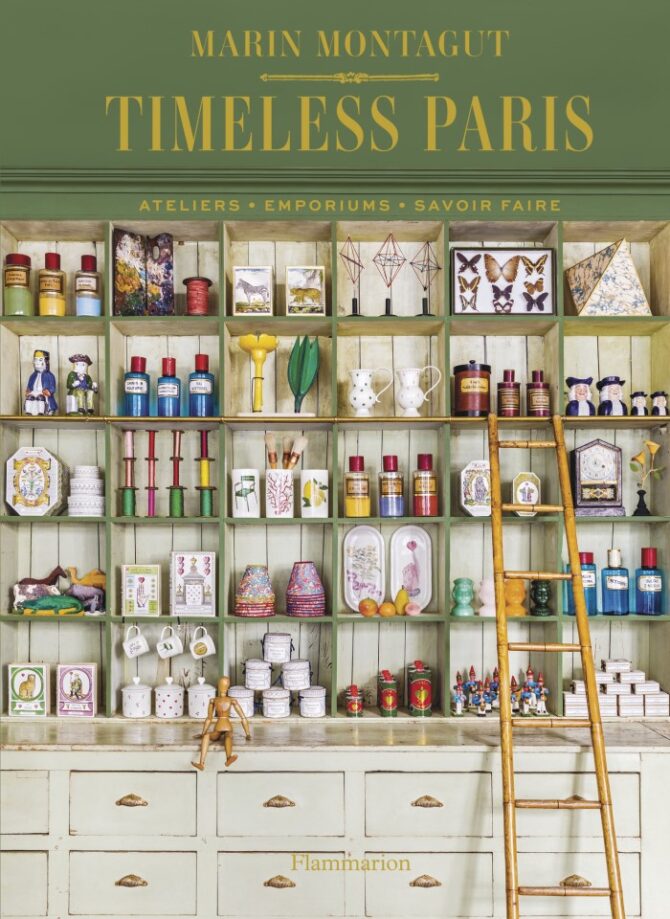 Marin Montagut is everywhere. The French illustrator and designer has created charming maps, co-authored a book with fashion icon Inès de la Fressange, and hosted the show "Maps" on Paris Première — exploring the authentic corners of the French capital.
His work can be found in collaborations with prestigious brands like the Chateau de Versailles, Pierre Frey, Saint James and the Ritz Paris, for which he created an entire 2021 collection of arts de la table and decor for Christmas 2021. Think cushions, silk carrés, porcelain tableware made by Haviland in Limoges… And it's not just the Ritz Paris showing off a collaboration this holiday season. Montagut has also illustrated an exclusive edition of ST-GERMAIN, the elderflower liqueur, its special coffret designed with landmarks of the Saint-Germain-des-Prés neighborhood from where the liqueur takes its inspiration.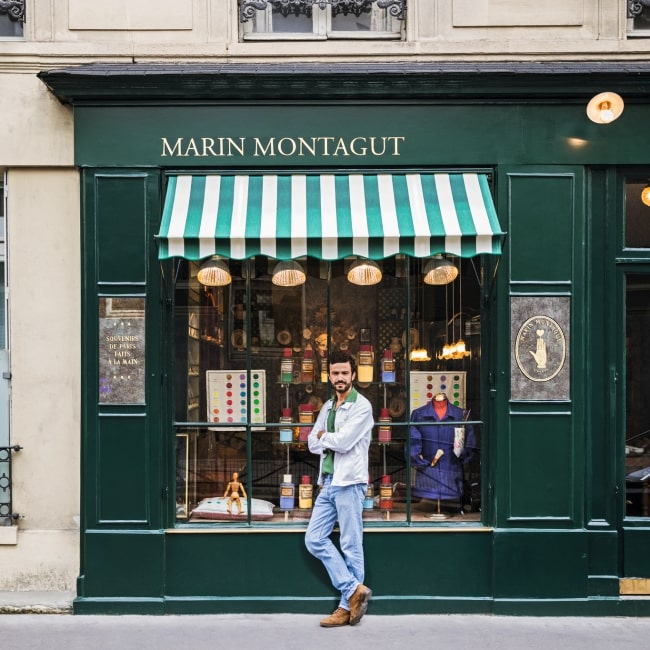 In fact, it's a quartier that Montagut knows well since his very own boutique is housed in a former upholster's workshop at 48 rue Madame, just a stone's throw from the Luxembourg Gardens. Step inside (the inscription on the facade says "purveyor of all kinds of objects") and you'll find yourself cocooned in Montagut's whimsical universe, a melange of old-fashioned curios, beautifully designed stationary, watercolor paintings, elegant decor, and homemade creations like his livres à secrets (hollow books based on the 18th-century tradition).
An antique hunter and globe trotter, Montagut brings back treasures from his voyages and the shop is a showcase for them. Bref, the eponymous boutique is a reflection of Montagut's world view — his belief in championing traditional craftsmanship and conjuring the enchantment of childhood.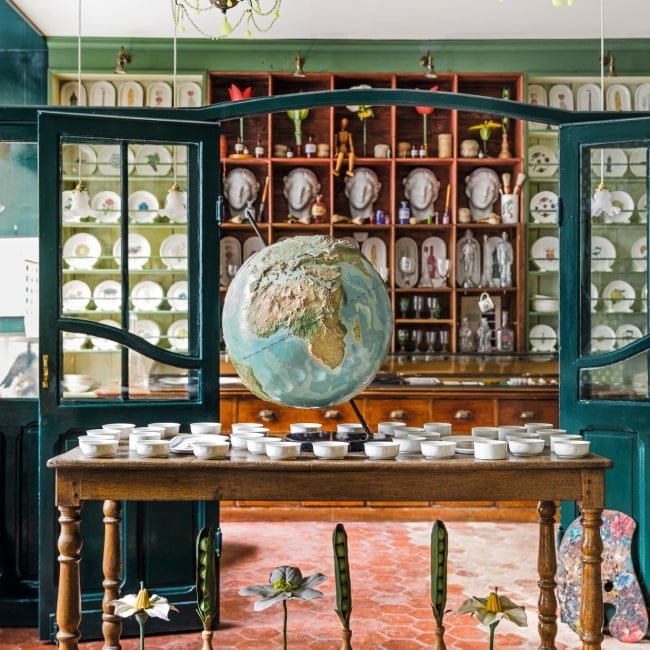 It's this celebration of timeless, authentic Paris that Montagut beautifully translates to the printed page in a coffee table book that's the perfect holiday gift for the Francophile in your life. Published by Flammarion, Timeless Paris: Ateliers * Emporiums * Savoir Faire is sprinkled with lovely watercolors and collages alongside the vivid photography.
Montagut explains the inspiration behind the book: "I explore[d] the capital's byways over the years, determined to seek out the city behind the scenes, with all its secrets and surprises. Venturing across these thresholds, I found myself stepping into boutiques and workshops steeped in history and brimming with unexpected treasures. I encountered dedicated men and women who are the humble guardians of a priceless heritage of artisanal and ancestral expertise."
And thus was born this book which profiles 19 of these special places.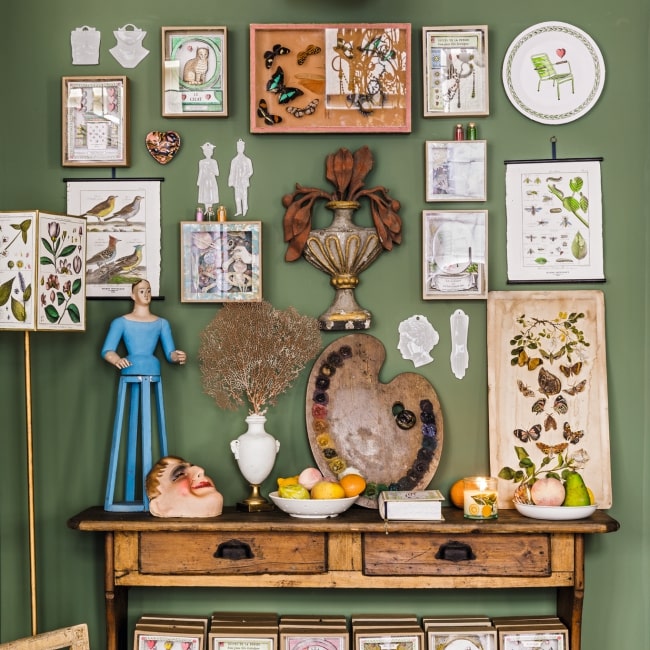 There's the tiny, 150-year-old boutique that still crafts pastels by hand from powdered pigments — some 1600 colors like turtledove gray, burnt umber, lichen and aphid green. The workshop that still creates braided silk tassels from a bygone era. The antiques emporium where treasures are rented by in-the-know theater and film folks for sets. The lithographic printer in the Montparnasse district who carries on the tradition of the printer who worked with famous artists like Matisse, Picasso and Chagall in the 1930s.
These specialist purveyors are celebrated alongside other insider spots, like a hole-in-the-wall museum in Montmartre, and another dedicated to rocks and minerals.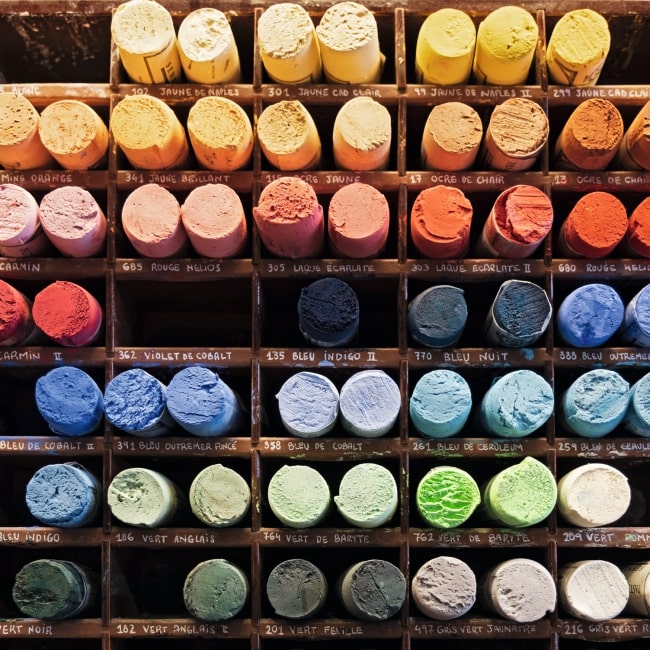 Flipping through Timeless Paris is a chance to uncover hidden secrets for your next Parisian adventure, while also marveling at the beauty beneath your fingertips on the gorgeous printed page.
Pick up your own copy at your favorite independent bookstore or order directly from Rizzoli USA online.
Lead photo credit : Timeless Paris: Ateliers, Emporiums, Savoir Faire by Marin Montagut, Flammarion 2021
---
---