A Temple to Pastry at the New Ritz Paris Le Comptoir
"Francois Perret is a taste magician." -Pierre Hermé
François Perret, Executive Pastry Chef at The Ritz Paris since 2015, has won many awards for his contemporary, feather-light creations. Dubbed Best Pastry Chef in the World by Grand Tables du Monde in 2019, Perret says, "there's sensuality in pâtisserie, it's the key to all the joy in life, family events, marriages, baptisms, anniversaries. When you need to punish a child, you deprive him of dessert not pot roast, n'est ce pas?!"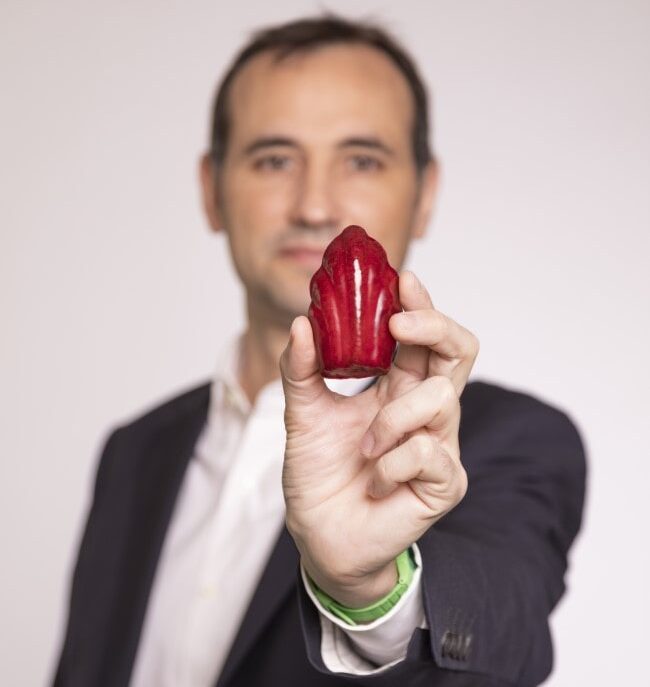 The opening of the Ritz Paris Le Comptoir on June 7th is the cherry on the gâteau of a brilliant career (he was previously at Le Shangri La, Four Seasons George V, and Le Meurice). "My brigade (18 pâtissiers and 6 bakers) and I have been intricately planning this for almost two years, I'm so proud and thank the Ritz Paris for the confidence they've shown."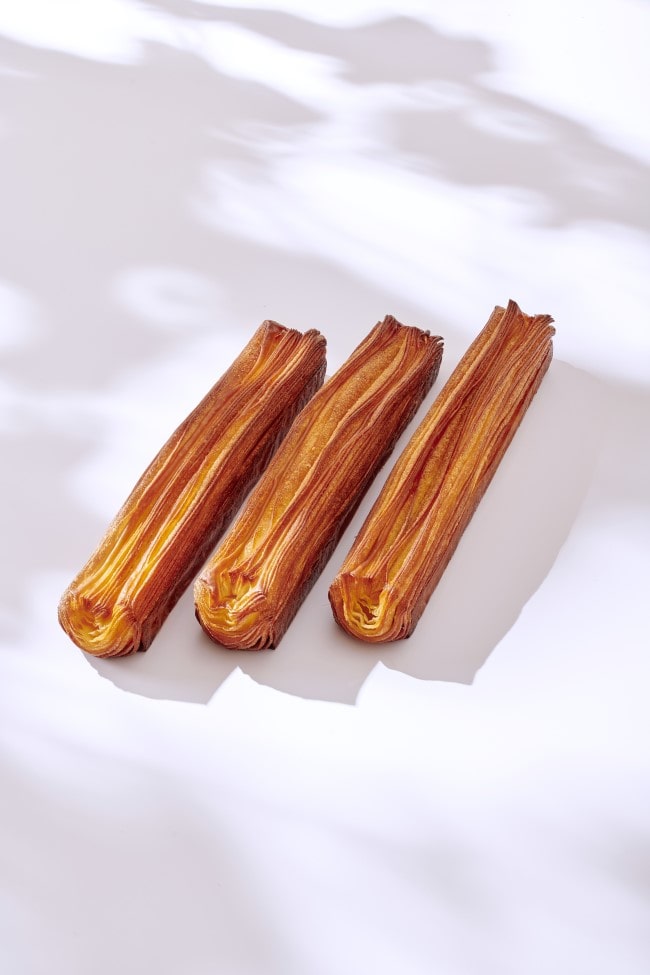 Le Comptoir, formerly Le Ritz Bar, is a new, must-visit destination. A charming, bright contemporary space, it pays fond tribute to its founder César Ritz, chef extraordinaire Auguste Escoffier, and, of course, François Perret. The peachy tones? "According to César Ritz, it flatters women's complexions," explains a grinning Perret. "The color comes from bath robes and towels César Ritz chose for the hotel when it opened on 1st June, 1898 – the color 's registered as peachy rose."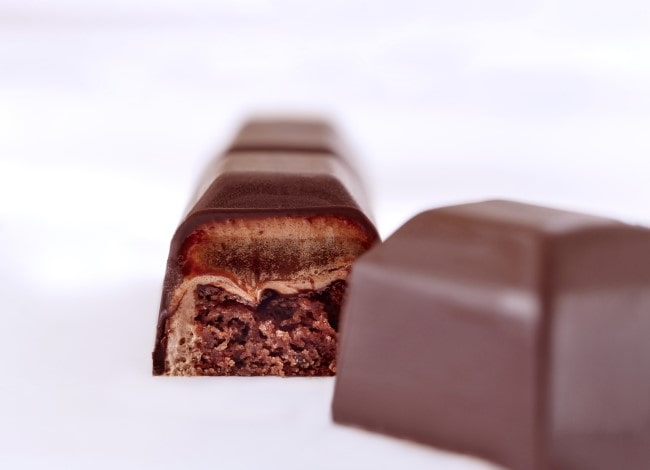 Of his time at the Ritz, Perret reflects: "The pâtisserie kitchens are the most exciting I've worked in, with the latest state-of-the-art equipment." Although he admits the one utensil he can't work without is "La Maryse," a basic rubber spatula, available from the boutique alongside a Perret-designed apron, Cake Marbré, Ritz Paris Le Comptoir perfumed candles (wish list!), Perret's book "French Pastry at The Ritz Paris," and Ritz Paris jams (great gifts).
"Taking into account the rich history of the Ritz Paris, I'm inspired by the classics of French pâtisserie, adjusted for today's tastes, bien sûr," he explains.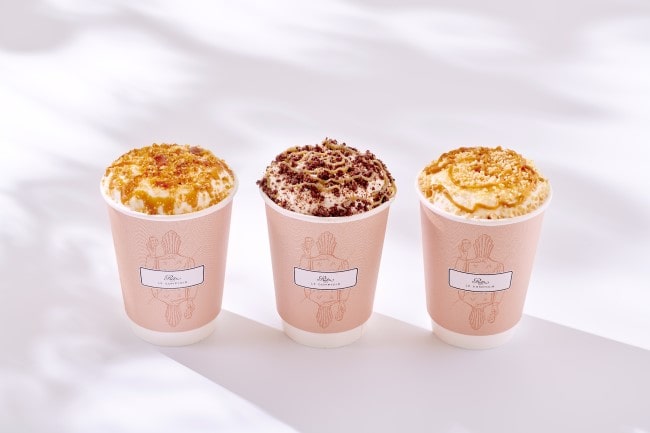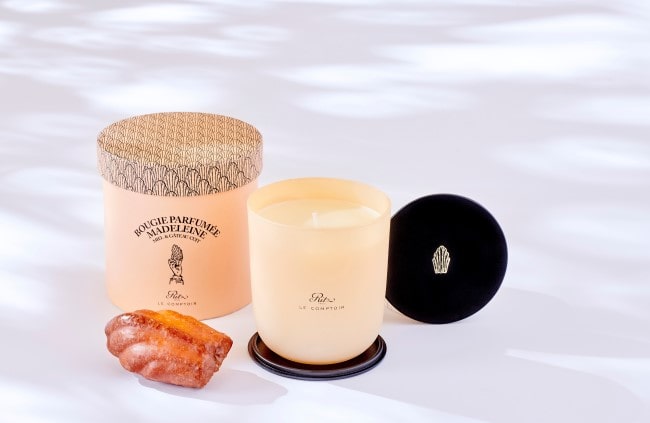 Perret revisits the great French classics with his own modern spins. I think his talent is seeing his creations like Picasso who maintained: "All children are artists, the problem is how to remain artists once they grow up." One of my favorite tea- time memories is of Perret's "L'œuf Five O'clock," a nod to Lewis Carroll, an edible version of the porcelain teacups used in the Salon Proust every afternoon, using Chocolate Venezuela Carupano 70% Limited Edition. Delicious!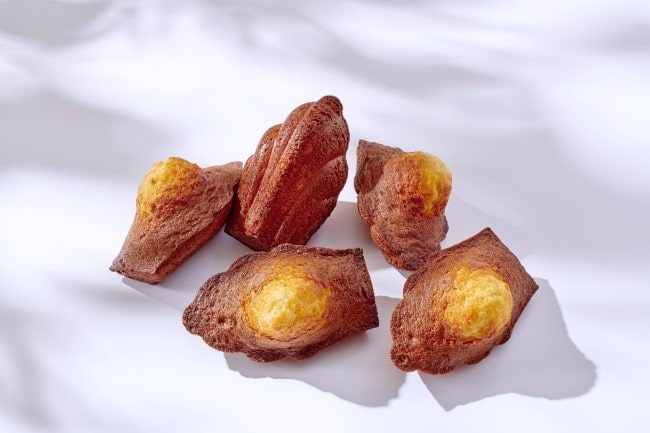 It's always delicious au clock at Ritz Paris Le Comptoir. There's a breakfast formula (€11), then lunch (€22) features vegan sandwiches, followed by Tea Time (€14) brimming with pastries, Perret's seven-flavor signature madeleines, marble cake, éclairs, babas au rhum, millefeuilles, cheesecake, Mont-Blanc and fresh fruit tarts – to be tasted sans moderation. And do try the unique Les Boissons Pâtissières – these are his classic desserts like Entremet Madeleine, Cake Marbré, Barquette caramel metamorphosed as delicious drinks – pure magic.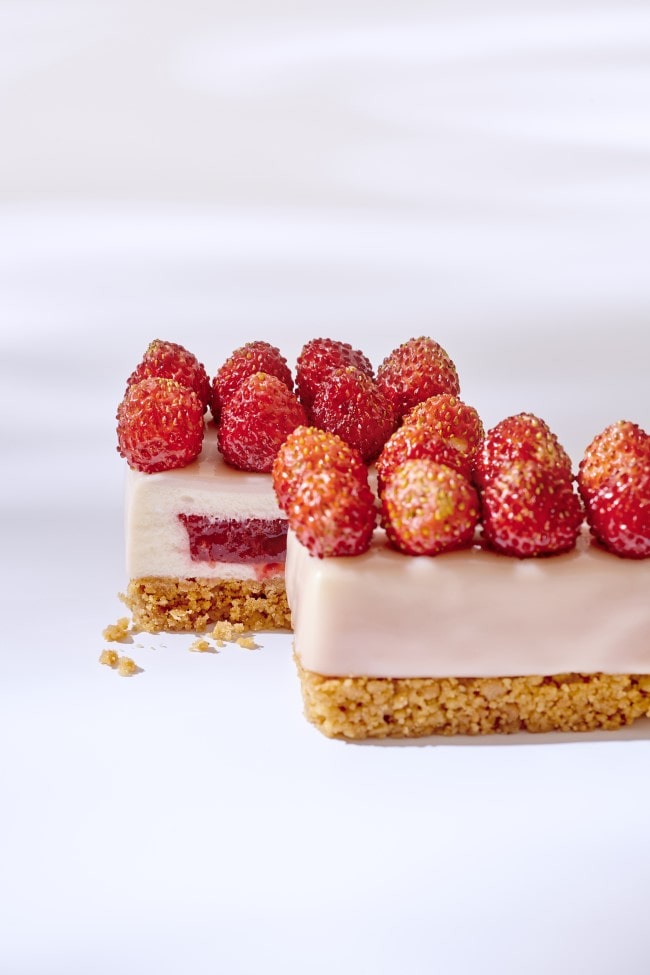 Perret was born 41 years ago in Bourg-en-Bresse (Ain). His grandfather was a baker and his uncle a pâtissier. Age 18, he obtained his pastry CAP after two years of apprenticeship in the local "Pâtisserie de la Gare" with Pierre André who, "guided me in my passion," he remembers. Further on it would be Master Pâtissier James Berthier at Le Meurice.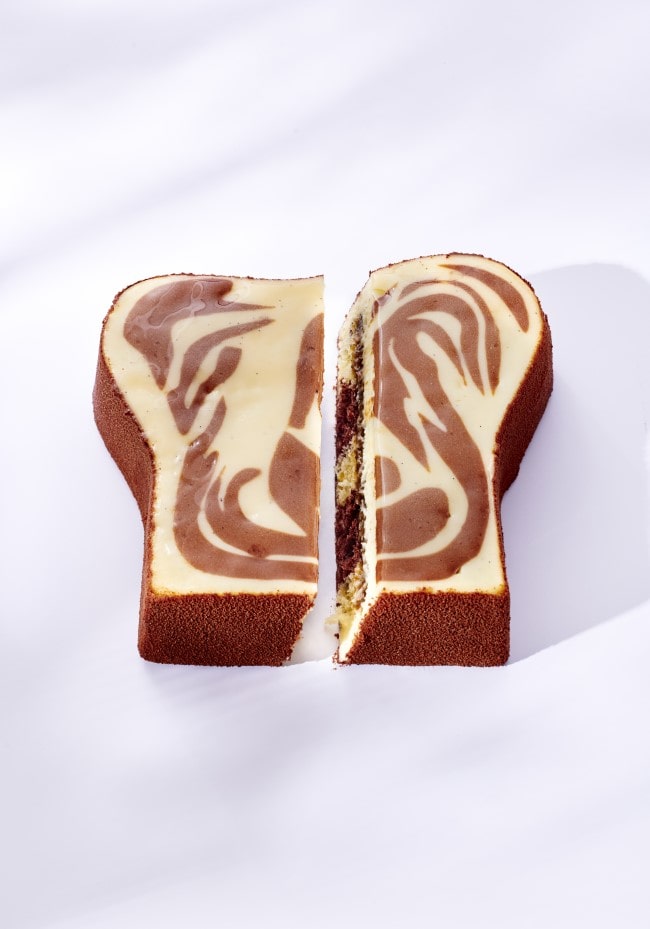 "Paris is a wonderful city: Place Vendôme, Le Grand Palais, Musée Jacquemart André… Not only Ritz Paris, but also the cafés, bars and bistrot, Café des Ministères, with the fabulous Roxane and Jean, is a favorite address of mine," he says.
Perret loves it that whenever he telephones suppliers to place orders, nobody ever asks for the address! "I just say the Ritz Paris," he laughs.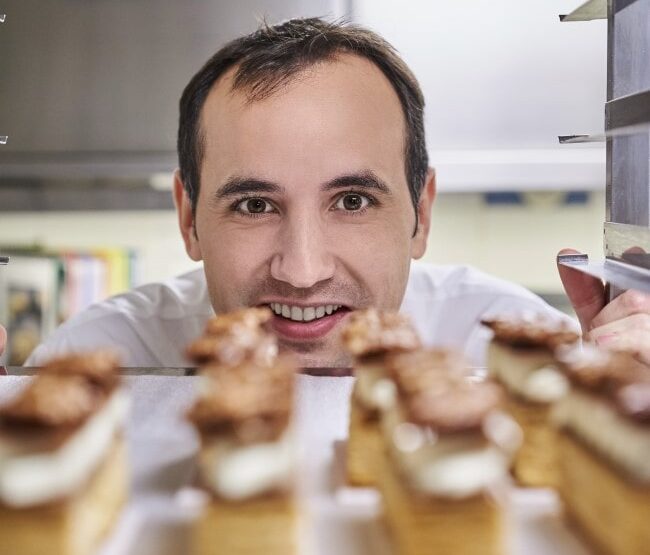 One last question: I ask who he'd invite for tea at Ritz Paris Le Comptoir? "My wife and my two adorable children," he answers immediately.
Tip: See Perret star in the Netflix show "Chef in a Truck"- an awfully big adventure!
DETAILS:
Eat in or click n' collect
Paris Ritz Le Comptoir
Monday-Saturday 8am-7pm
38 rue Cambon, 1st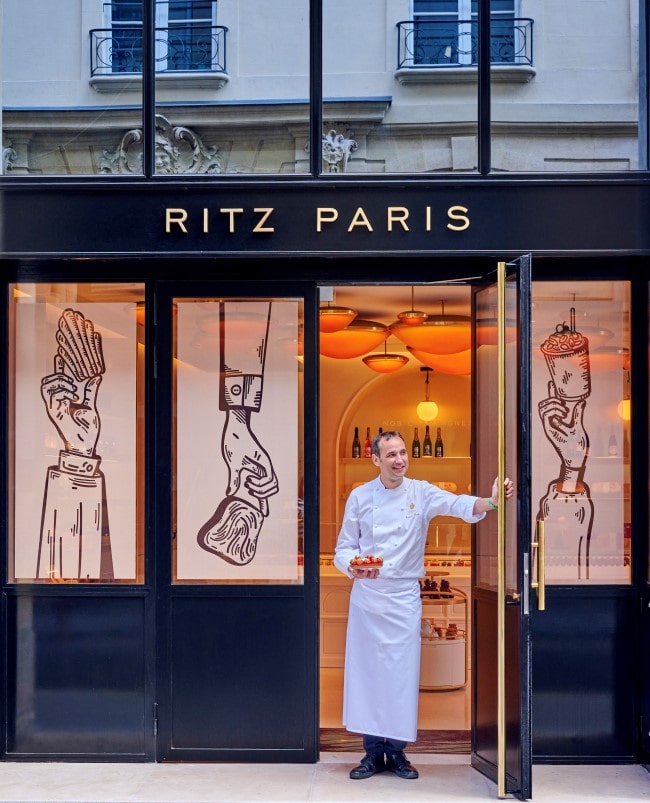 Want to be inspired by more French foodie experiences and enjoy classic French food, wine and recipes? Head to our sister website, Taste of France, here.
Lead photo credit : Paris Le Comptoir (C) Paris Le Comptoir
More in food, gastronomic restaurants in Paris, gastronomy, Paris pastry, pâtisserie, Restaurant reviews
---
---