Parisian Chic City Guide: Tips from Fashion Icon Ines de la Fressange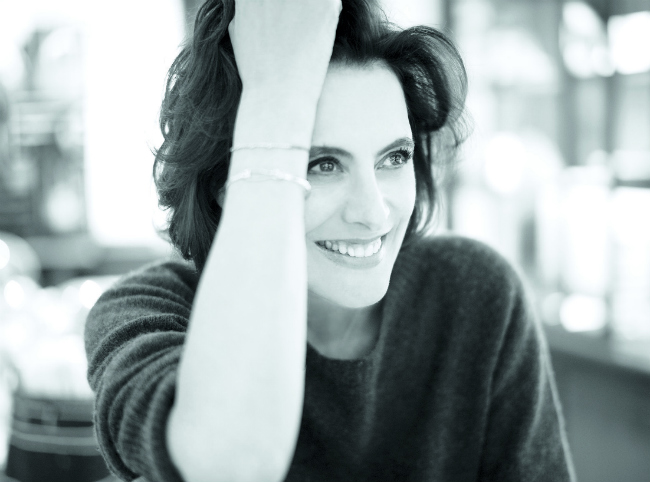 Looking for shopping tips and insider addresses in Paris? Lucky for us, fashion icon Ines de la Fressange—the 1980s runway model who later became the face of Chanel—generously shares her recommendations in a little black blue book. Published by Flammarion, Parisian Chic City Guide is chock full of fabulous tips, arranged by city neighborhood.
As a symbol of Parisian chic, Ines de la Fressange has developed a style combining finds from couture stores with lower-priced basics from high-street chains. As described in France Today magazine, "With her wide smile and legs for miles, De la Fressange – who appeared looking outrageously sexy on the cover of the Paris edition of Vogue last December – has created a small empire. She's… helmed her own line of clothes, shoes and accessories; and now has a stylish boutique vending fashion and housewares." In other words: For tips in adopting the style of La Parisienne, there's no better guide than Ines de la Fressange.
Parisian Chic City Guide features addresses for jewelry, home furnishings, vintage fashion, fabrics, and even restaurants. One of our top spots in St Germain is Le Bon Saint Pourçain, a bistro tucked behind St Sulpice on a quiet street. In the words of De la Fressange: "It's always been one of my favorite restaurants- an utterly Parisian spot that evokes the quintessence of the city. It's been bought by David Lanher, the genial restaurateur behind Racines, Caffe Stern and Noglu… It's had a fresh new makeover, and you'll fall in love with Mathieu Techer's cuisine."
Her suggestion? Order the legendary poireaux vinaigrette (leeks in vinaigrette). We couldn't agree more.
Parisian Chic City Guide: Shopping, Dining, and More. by Ines de la Fressange with Sophie Gachet. Published by Flammarion. List price $19.95
Lead photo credit : Author Ines de la Fressange. © Alessandra d'Urso/Flammarion 2015.
---
---