Letter from Paris: March 2, 2022 News Digest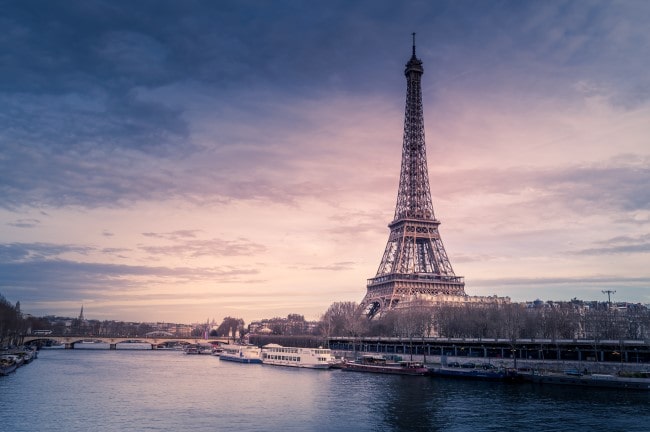 At the request of Paris Mayor Anne Hidalgo, the Eiffel Tower was illuminated in blue and yellow, the national colors of Ukraine, to show solidarity with Ukrainian citizens currently under Russian attack. Demonstrations have also taken place at the Place de la République in support of Ukraine.
La Tour Eiffel avec l'Ukraine 🇺🇦#StandWithUkraine #Ukraine #TourEiffel #EiffelTower pic.twitter.com/hNZkyneiSe

— La tour Eiffel (@LaTourEiffel) February 25, 2022
France is sending defensive military equipment to Ukraine and last Saturday, the French marine police seized the ship "Baltic Leader" in the English Channel since it was suspected of belonging to a Russian company targeted by sanctions. Sports competitions are also being affected by the conflict; the Champions League final will now be played in Paris and not in St. Petersburg, as it was previously scheduled. To quote the New York Times: "European soccer's governing body on Friday voted to move this season's Champions League final, the showcase game on the continent's sporting calendar, to Paris as punishment for Russia's invasion of Ukraine." To take place at the Stade de France on May 28, the game will be the first time France has hosted the final since 2006.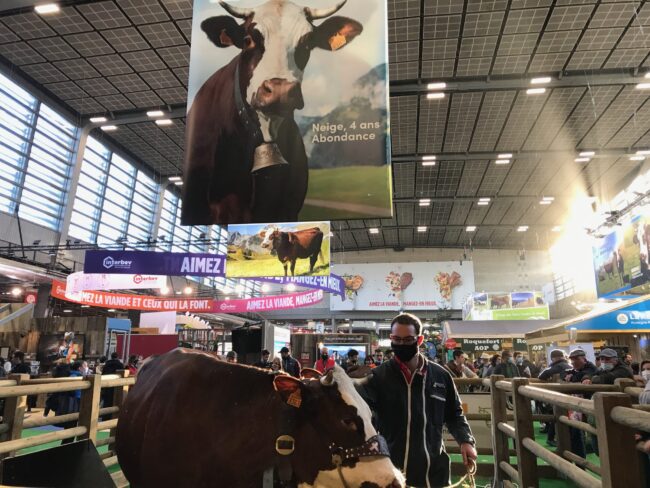 The Salon de l'Agriculture, which is a "time-honored tradition for presidential candidates" to quote France 24, is currently taking place at the Porte de Versailles through March 6. This nine-day agricultural fair is the "nation's showcase for the best the countryside has to offer, from livestock to terroir delicacies, primed for prestigious competition." Given that it was canceled last year because of Covid, this year's event has been highly anticipated. In an election year, the fair is a mandatory stop on the campaign trail and even though President Macron hasn't yet formally announced his reelection campaign, he attended the opening day of what's affectionately called "the biggest farm in France."
Did you hear about one of the largest real estate deals in Paris history? The telecom billionaire Xavier Niel, also known as the mastermind behind the Station F start-up incubator in Paris, has snapped up the historical mansion known as the Hotel Lambert on the Ile Saint-Louis. Price tag? More than €200 million ($226 million). Bloomberg notes the deal "beat the 100 million euros paid for the Hotel de Soyecourt in 2011." The Hotel Lambert was previously owned by Qatari Prince Abdullah bin Khalifa al-Thani, who had bought it in 2007 from banker Guy de Rothschild for more than €60 million ($90 million). Built from 1640 to 1644 by Louis Le Vau, the Sun King's architect and designer of the Palace of Versailles, the mansion also showed off interiors painted by another Versailles artist, Charles Le Brun. As explained by Artnet, the building is rumored to be the future home of Xavier Niel's cultural foundation.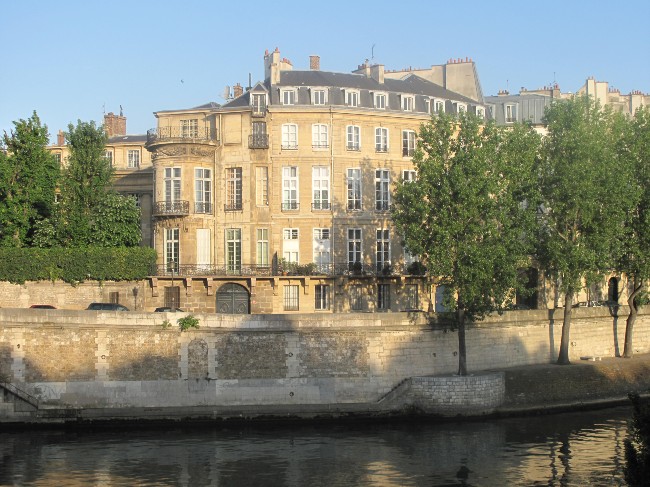 It's cheaper to fly to Disneyland Paris for a week than to spend that week at Disneyland in California, according to a recent analysis. As reported in The Orange County Register, "[Two] Fresno TV news stations compared the side-by-side vacations at the two Disney resorts on June 12-18 with a hotel stay bundled with theme park tickets. The final tab: $3,700 for the Disneyland Paris package compared to $4,600 for a similar Disneyland package — a $900 difference in favor of flying to France. That's a big chunk of cheese — even for a mouse."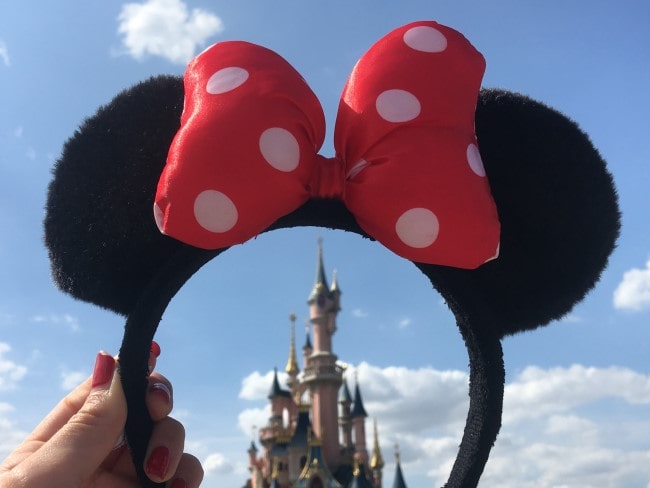 Traveling to Paris on Air France? The airline has a new, two-storey lounge at its Paris Charles de Gaulle hub and The Points Guy says it's a "big improvement compared to the ones it replaces" with "a ton of flyer-friendly amenities, including multiple showers, a spa, luggage storage room and more." The lounge is located in the Terminal 2F Schengen departure hall. And The Points Guy says "the shower suites felt like the Four Seasons compared to the showers [seen] earlier that morning in the British Airways lounge in London Heathrow."
Lead photo credit : Eiffel tower from the Seine © chris karidis, Unsplash
More in letter from paris, News
---
---