Letter from Paris: March 10, 2021 News Digest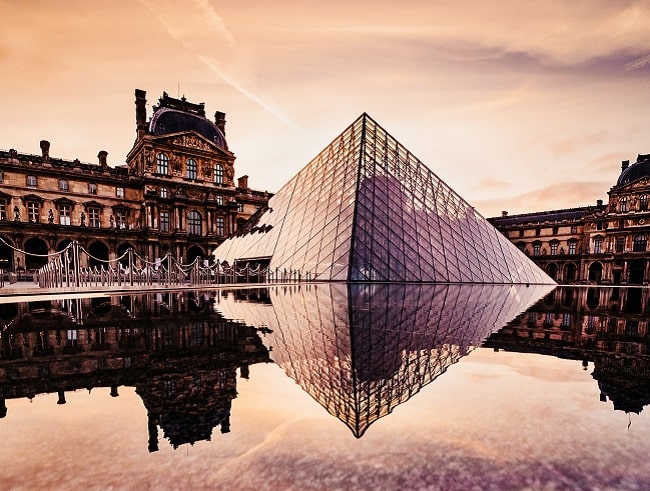 The Louvre may be a formidable former palace, but it isn't invincible when it comes to art heists. No, we're not talking the jewels in Lupin (but wasn't that a fun scene in the TV series?) Nor are we talking about the theft of the Mona Lisa back in 1911. The object in question is a set of gold and silver-plated Renaissance armor, reported stolen some 40 years ago. The Guardian reports the strange circumstances surrounding the discovery. The armor turned up in an inheritance in Bordeaux, identified by an expert who had been called in to appraise it. To quote the Guardian: "Police later identified the items from a database of stolen artworks as having been taken from the Louvre on 31 May 1983, in circumstances that remain a mystery. Bordeaux prosecutors are now investigating how they ended up in the family's estate." Philippe Malgouyres, the Louvre's head of heritage artworks, said, "They are prestige weapons, made with virtuosity, sort of the equivalent of a luxury car today. In the 16th century, weapons became works of very luxurious art. Armor became an ornament that had nothing to do with its use."
Meanwhile in other museum news, France 24 reports that Serge Gainsbourg's former apartment, situated in the Saint-Germain-des-Prés neighborhood, will be turned into a dedicated museum to honor the iconic singer-songwriter. Located at 5 bis Rue de Verneuil, the building has long been a pilgrimage site for legions of fans See the video below for more details.
In some positive pandemic news, France has ramped up its vaccination rollout after a glacially slow start. The weekends have been particularly slow, but this all seemed to change last weekend, with a slew of new vaccination centers popping up. Reuters reports that "some 220,000 people were vaccinated on Saturday, more than twice as many as last week." France continues to see its number of daily COVID cases rise, with hospitals increasingly saturated, but the government has resisted imposing another full lockdown. However the police did clear the banks of the River Seine on Saturday over concerns about overcrowding. Reuters quotes Armed Forces Minister Florence Parly, who on Sunday said at a military vaccination center, "It's a race against time."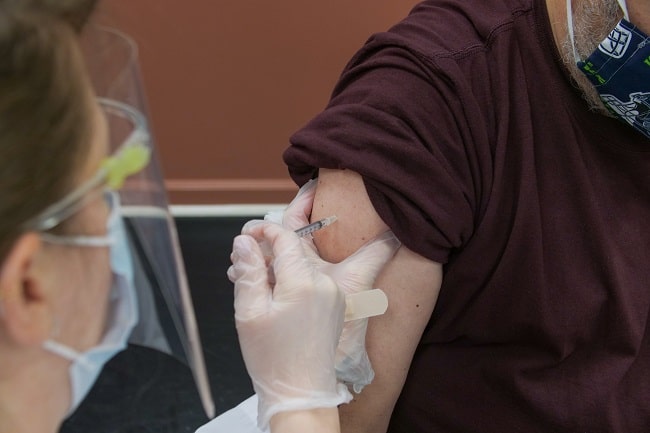 Despite the urgency of the race, many French people are turning down the AstraZeneca vaccine, preferring to wait for a shot made by another pharmaceutical country. They are worried about side-effects, and skeptical that it's effective against new variants of COVID-19. Some consider it a "second-rate vaccine." This is partly a problem of Europe's communication strategy; European countries initially did not allow the shot to be administered to those over 65, citing a lack of data.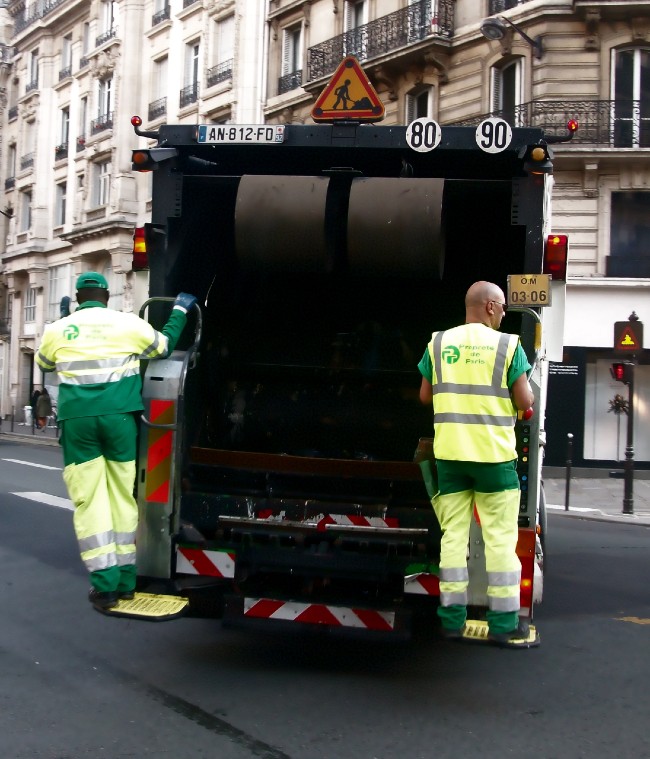 Last but not least, a Paris garbage collector is going viral on TikTok with his messages encouraging young people to keep the streets clean, and take care of the planet. Nicknamed "Earth Cleaner," he's got nearly 70,000 followers on the social media platform. His videos use humor (just check out the video of the Paris rat) to shine the spotlight on his work and explain the eboueur's job in a new way.
Merci à KOMBINI News pour ce reportage, il faut changer les mentalités sur mon métier d'éboueur ! 🧹 https://t.co/6N7Y5dNj56

— Ludovic 🧹♻️ (@ludovicf_off) January 13, 2021
Lead photo credit : The Louvre. Photo credit © Patrick Langwallner, Unsplash
More in covid-19, Gold, letter from paris, mona lisa, pandemic, Vaccination
---
---