Joyful June! What to Do in Paris This Month
When June arrives, it brings with it an air of undeniable excitement. The atmosphere shifts from anticipatory to celebratory as summer fulfills its promise of brighter days ahead. Gone are the drab blacks and grays of our winter wardrobes, and in their place come cheerful colors such as pastel pink and canary yellow. After a long winter, the people in Paris really know how to make the most of the summer months. Here's a selection of my favorite events happening in Paris in June.
As Canadian author L.M. Montgomery once pondered, "I wonder what it would be like to live in a world where it was always June."
I think it would be a pretty wonderful place.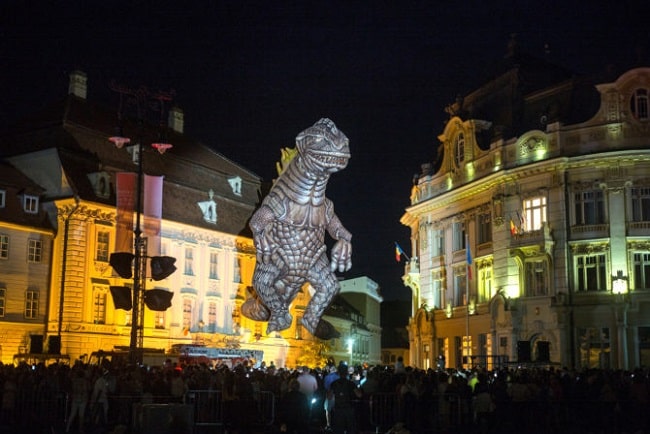 National Days of Celebration
Nuit Blanche – Saturday, 3 June 
Nuit Blanche, meaning "white night" in French, is a major event in the cultural calendar. Originally launched in Paris in 2002, Nuit Blanche has since spread across France and even to other European countries due to its immense popularity. The event encourages Parisians and tourists alike to stroll the city in search of public art displays by national and international artists. Expect to be amazed by pop-up sculptures, light displays, inflatable installations on the Seine, concerts, and cinematic projections. Furthermore, museums, as well as public and private galleries, will open their doors free of charge for one night – and one night only – to allow visitors to admire their treasures.
Some of the displays that I am most excited about seeing are Ludmila Rodrigues & Mike Rijnierse's "Sunset in Paris," Javier Riera's "Geometric resonance," and Rana Gorgani's "Whirling Dervish."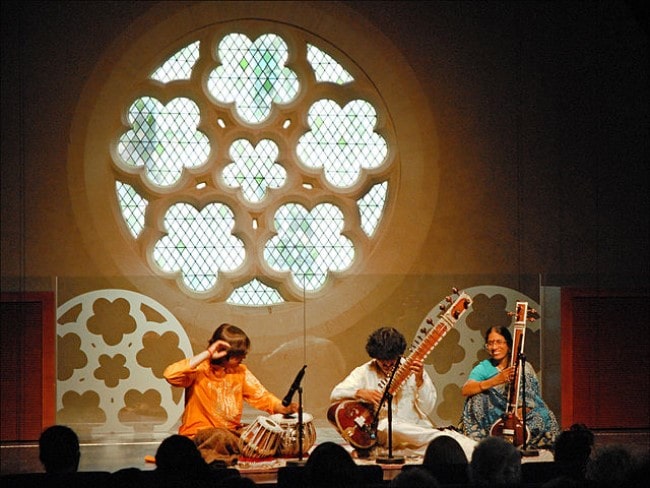 La Fête de la Musique – Wednesday, 21 June 
Each year, on the 21st of June, the people of France come together on the Summer Solstice to celebrate the joys of music. Since its creation by the Ministry of Culture in 1982, this momentous day unites the public through free concerts and an atmosphere of good cheer. You will find block parties on each street corner that are free of charge and open to all musicians, from amateurs to professionals. Keep your eyes peeled for incredible free concerts near you, such as the Orchestra of Paris performing under the pyramid of the Louvre Museum, or a DJ set in the Jardin d'Acclimatation by French DJ Martin Solveig. It is these performances that have made La Fête de la Musique one of France's largest cultural events of the year.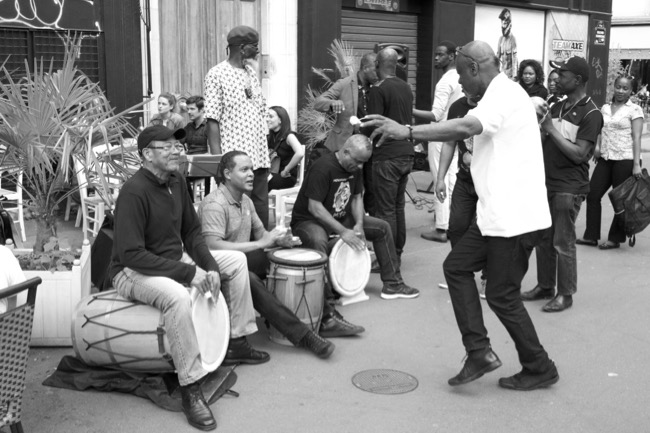 Pride March – Saturday, 24 June
The celebration of LGBTQI+ Pride couldn't be celebrated in a better city – the city of love. More than 700,000 spectators and participants attend the annual pride parade, which begins on Saturday the 24th of June at 1:30 p.m. with the main parade leaving from Michel Bizot station in the 12th arrondissement. Don your pearls, wigs, feather boas, and sequins, to honor love and its many forms as you dance through the streets of the la cité de l'amour. With the parade finishing at Place de la République, paraders then dive deep into Le Marais, also known as Le Quartier Gay. The busiest streets with the best party vibes are Rue des Ecouffes, Rue du Temple and Rue Vieille du Temple. And when the evening approaches, popular gay bars in Le Marais – including Cox, Krash Bar, Open Cafe, and Les Scandaleuses – will host fun and fabulous events. 
Thousands march in Paris' first LGBT pride since lockdown https://t.co/0rze81iXYo pic.twitter.com/9aXNVxyiTy

— Reuters (@Reuters) June 26, 2021
Museums and Exhibitions
38 Bv des Italiens, 9th
Expect the unexpected at Paris' new optical illusion museum, Paradox. The word paradox, meaning "contrary to expectation" in ancient Greek, is the perfect name for this museum that will have you walking on the ceilings and hanging off balconies, all while being firmly on the ground. This day will get both young and old scratching their heads and it's sure to provide a day of unique memories to look back on.
View this post on Instagram
Parc de la Villette, Espace Chapiteaux
Until 20 August 2023
Tim Burton, the American filmmaker and animator, has quite a repertoire of revered cult classics to his name. His gothic fantasy and horror films such as Charlie and the Chocolate Factory (2005), Alice in Wonderland (2010), Beetlejuice (1988), and Batman (1989), have earned a staggering $3 billion at the box office. And now, you can discover this extraordinary universe in which you will be immersed in the mind of Tim Burton himself. Each room is dedicated to a different film, with colorful characters and props all around.
Chateau de Rambouillet
From June 2nd to June 25th
Fridays: 6pm to 11pm
Saturdays: 9am to 11pm
Sundays: 9am to 9.30pm
The year is 1959, and the cold war is raging on. The Château de Rambouillet has been chosen to host a very confidential state summit, and you, the French intelligence officer, are welcome. This extraordinary immersive show provides a unique reenactment the visitor placed at the heart of history. Take a seat in the cars of the presidential motorcade, and travel from the BBC studios in 1940 to the presidential apartments where General de Gaulle awaits you. From the ambassadors' lounge to the live RTF, discover behind the scenes of this summit meeting and neutralize the Soviet agent who informs Moscow.
Music Festivals
Bois de Vincennes
Friday 2 June – Sunday 4 June
Unfortunately, music festivals are known to produce a lot of environmental waste. Coachella in the US generates 107 tons of litter each day, and Glastonbury in the UK covered the fields of Worthy Farm with 2000 tons of rubbish. Luckily, organizations such as We Love Green have stepped in to make festivals more eco-friendly, sustainable, and circular. The festival is fueled by 100% renewable energy, unsold meals are distributed to charities, all food is locally sourced, cigarette butts are collected, and there is a zero single-use plastic policy set in place. On top of its amazing environmental efforts, the lineup is amazing with artists such as Bon Iver, Pusha T, and Skrillex set to grace the stages. 
Longchamp Racecourse
23 – 25 June
The season of music festivals is well and truly upon us, and June brings to Paris not only We Love Green, but also Solidays – the incredible festival that raises money for HIV and AIDS, with performers accepting reduced pay which is instead diverted to charity. More than 170,000 festival goers will attend the event to see this year's impressive lineup of J Balvin, REMA, and Angèle. So, for another excuse to party for a good cause, head along to the celebrated Longchamp racecourse to watch more than 150 artists performing an array of music over many genres of music.
Foodie Events
Parc Floral
17 – 19 June
Head to Parc Floral over the third weekend of June for the pastry event of the year. The event aims to promote the historical and cultural richness of French pâtisserie and invites sweet-treat enthusiasts to watch demonstrations by famous chefs, take part in classes, and listen to conferences and debates. This year's edition is being hosted by Christophe Felder, the renowned pâtissier and author of the bestselling book PÂTISSERIE which has sold more than 1.3 million copies.
View this post on Instagram
Sporting Events
Stade de France
23 June
Olympic Day, which falls on the 23rd of June each year, is an occasion that honors the virtues of sport and unites communities around the three core principles of Olympism: "move," "learn," and "discover." Guests are invited to visit the Stade de France to learn more about numerous Olympic sports, including swimming, rowing, football, rugby, golf, handball, fencing, archery, boxing, horseback riding, and table tennis, as well as the new Olympic sports of breaking, skateboarding, and climbing. This will be a great day of demonstrations planned in conjunction with the Olympic sports federations.
View this post on Instagram
Longines Global Champions Tour 
Place Jacques Rueff, Champ de Mars, Paris
Friday 23rd to Sunday 25th June 2023
From the 23rd to the 25th of June 2023, the most distinguished riders and horses in the world will gather under the iconic Eiffel Tower for a spectacle of unparalleled sporting events and entertainment. The thrilling three-day program features outstanding French and international riders, as they showcase their prized equine partners in a battle for the grand prize. This event caters to all and is set to be the perfect occasion to unite horse enthusiasts in the heart of Paris.
Lead photo credit : Bords de Seine by Nicolas Winspeare/ Flickr
More in Fete de la Musique, Nuit Blanche, Olympic day, Paris festivals, Paris pastry, Solidays, summer in Paris, We Love Green
---
---