Galeries Lafayette Paris Haussmann: Where Shopping Becomes an Experience
As I strolled through the charming streets of Paris during a recent visit, one shopping destination stood out among the rest: Galeries Lafayette Paris Haussmann. Renowned for its status and heritage, this department store has become a must-visit for both locals and tourists alike because of its diverse offerings. 
A Panoramic View from the Terrace 
Perched on the 8th floor, Galeries Lafayette Paris Haussmann's rooftop terrace offers a mesmerizing view of the capital. From this vantage point, you can marvel at the city's iconic sites including the Opera Garnier, the Eiffel Tower, Sacré-Cœur, and Notre-Dame.  
The rooftop also boasts the captivating artwork "To Breathe" by Korean artist Kimsooja, adding a touch of artistic elegance. For a culinary stop, you can indulge in delectable vegetarian delights at Julien Sebbag's Creatures, a pop-up restaurant serving Mediterranean cuisine.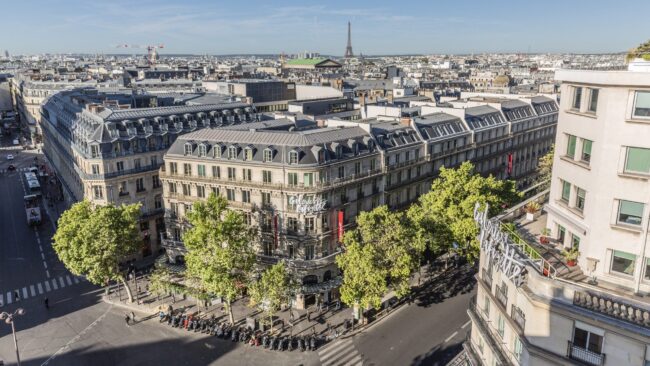 Unveiling New Experiences 
Galeries Lafayette Paris Haussmann takes shopping to a whole new level by offering a range of exclusive experiences. Fashion enthusiasts can attend a fashion show, witnessing the latest trends come to life. For those with a sweet tooth, attending a pastry workshop is an opportunity to learn the secrets behind crafting the perfect macaron. And if you have a passion for culinary arts, the celebrated Ecole Ferrandi of Paris is ready to guide you through immersive cookery classes. 
Read Poppy Pearce's account of attending the macaron bakery class here.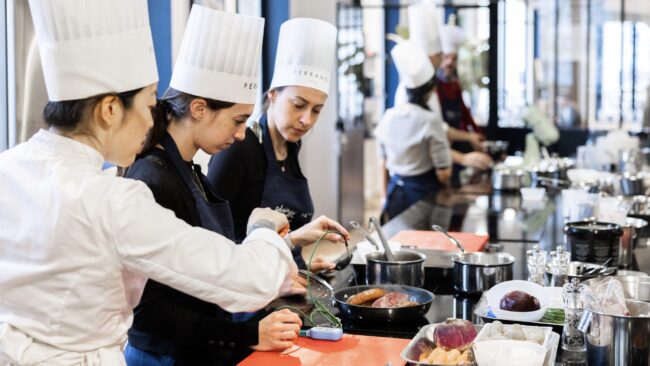 Responsible Shopping at [Re]Store 
In line with their commitment to sustainability, Galeries Lafayette Paris Haussmann presents [Re]Store, a dedicated space for second-hand, vintage, and sustainable fashion. This department collaborates with key players in the industry, offering a diverse range of unique items to suit every style and budget.  
By curating responsible products and innovative second-hand services, Galeries Lafayette supports the circular economy while minimizing environmental impact. It is a win-win situation for both fashion enthusiasts and the planet.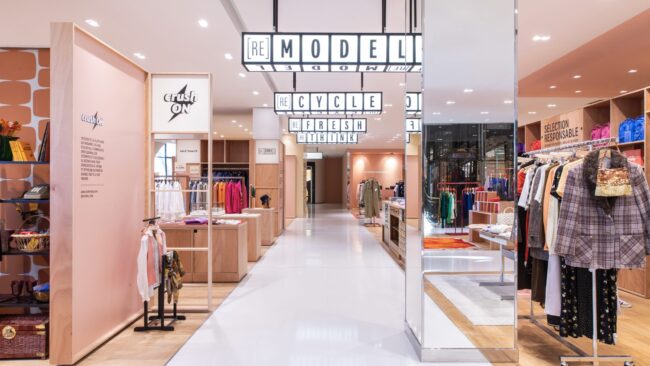 A Gastronomic Paradise at Le Gourmet's New Cuisine 
On the first floor of Galeries Lafayette Gourmet, a culinary journey awaits. Le Gourmet's new cuisine spans a staggering 10,000 m2, inviting visitors to savor exclusive recipes crafted by talented and influential chefs. 
From mouthwatering street-food delights at Mosugo by Mory Sacko to the delicious pain bagnat at Bagnard by Yoni Saada, and the finest Peruvian dishes at Yora, there is something to tantalize every palate. 
Don't miss the opportunity to discover local gastronomy at Label Broche by David Galienne or savor the flavors of contemporary Indian cuisine at The Crossing. It is a paradise for food lovers.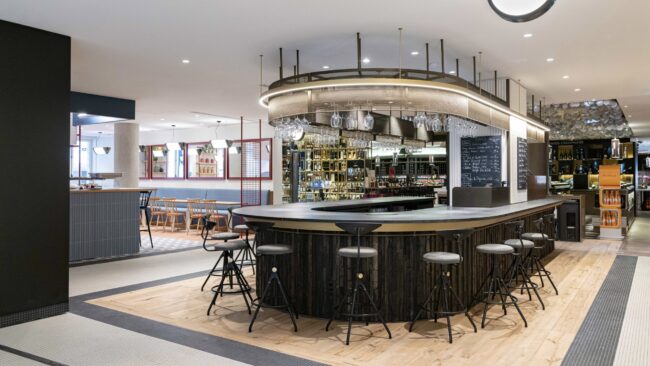 Galeries Lafayette Paris Haussmann offers an extraordinary shopping experience that goes beyond the ordinary. From breathtaking views and exclusive workshops to responsible shopping initiatives and a show-stopping culinary scene, this iconic department store has it all. Whether you are a fashion enthusiast, a foodie, or simply looking for a unique adventure, Galeries Lafayette Paris Haussmann is the place to be. 
To plan your own unforgettable shopping experience, visit their website here. And for Bonjour Paris readers, don't forget to take advantage of the special 10% discount on workshops by using the code FRANCEMEDIA10. Book your workshop today.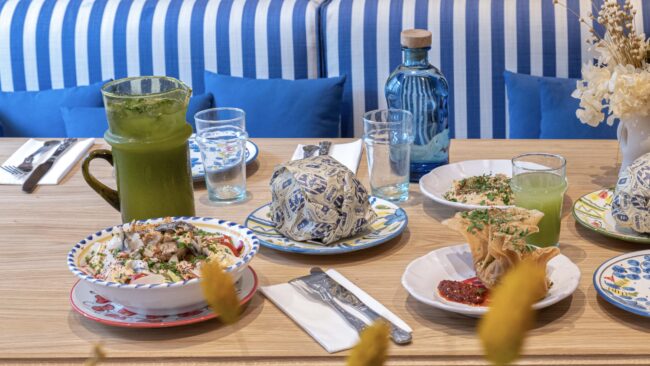 Lead photo credit : courtesy of Galeries Lafayette Paris Haussmann
---
---