Meet Pierre Coulon, Paris' First Cheesemaker
While France is home to upwards of 1,000 distinct cheeses, nearly none are made in Paris. It makes sense, of course: Paris is not home to a preponderance of sheep, goats, or cows. But for Pierre Coulon, founder of
La Laiterie de Paris
, that was far from an obstacle. In 2017, he became Paris' first intra-muros cheesemaker, and now, six years later, he's still one of the most innovative pros on the local cheesescape. Coulon did not always intend on producing cheese in the French capital. He got his start in a far more traditional way: making chèvre in the Loire-Atlantique. It wasn't until his associate decided he was ready to sell the business that Coulon was forced to consider his next steps. "I didn't want to have a farm again," he says. "And I didn't really want to go back into cheesemaking. I knew I wanted to found something else, but something really different." Inspired by American urban cheesemakers in San Francisco, Coulon zeroed in on Paris as the ideal setting for his new venture: not just selling cheese, in the vein of a more typical fromager, but actually exercising his craft within the city limits. Photo credit: Laiterie de Paris Fromagerie Instagram For his main ingredient, Coulon eschewed wholesalers at Rungis in favor of smaller dairies in Normandy and Brittany, who provide him with raw goat and cow's milk within 24 hours of it leaving the udder. He transforms the milk on-site at his rue des Poissonnières fromagerie in eastern Paris; today, his creations number around 15 at any given time, evolving and changing according to his whims and above all the seasons. Summer may see basil and apricot bedecking his fresh chèvres; come autumn and winter, there are porcini mushrooms and truffles to layer in his lactic cow's cheeses. In spring, fresh herbs and bear garlic come center-stage, and all year long, spices from Nomie and Rollinger add fresh flavor and flair. Inspired by his neighborhood's Arab communities, he often lends Middle Eastern accents to his creations: Brie may be filled with dates and almonds; goat cheese may be crowned with za'atar, hazelnuts, and honey. Photo credit: Laiterie de Paris Fromagerie Instagram Like his Parisian colleagues, Coulon also sells delicacies from around the Hexagon. But here, too, Coulon seeks to break from the norm, offering lesser-known specialties that hew to his values of raw milk cheese made by independent producers. His washed-rind Epoisses hails from the only raw-milk farmer-producer of the cheese in existence; his raclette is flavored not just with more typical black pepper or mustard but chile and even CBD. He takes a "militant" approach to Comté, France's most-produced cheese, with a selection dubbed imparfait – imperfect. "They're Comtés that taste really great, but they have little flaws in the pate," he explains, indicating tiny bubbles or discolorations in these discounted wedges. "It's not always flagrant." And as opposed to many other fromageries in Paris, Coulon keeps his selection of pressed cheeses tight. Photo credit: Laiterie de Paris Fromagerie Instagram
SUBSCRIBE
ALREADY SUBSCRIBED?
BECOME A BONJOUR PARIS MEMBER

Gain full access to our collection of over 5,000 articles and bring the City of Light into your life. Just 60 USD per year.

Find out why you should become a member here.

Sign in

Fill in your credentials below.
While France is home to upwards of 1,000 distinct cheeses, nearly none are made in Paris. It makes sense, of course: Paris is not home to a preponderance of sheep, goats, or cows. But for Pierre Coulon, founder of La Laiterie de Paris, that was far from an obstacle. In 2017, he became Paris' first intra-muros cheesemaker, and now, six years later, he's still one of the most innovative pros on the local cheesescape.
Coulon did not always intend on producing cheese in the French capital. He got his start in a far more traditional way: making chèvre in the Loire-Atlantique. It wasn't until his associate decided he was ready to sell the business that Coulon was forced to consider his next steps.
"I didn't want to have a farm again," he says. "And I didn't really want to go back into cheesemaking. I knew I wanted to found something else, but something really different."
Inspired by American urban cheesemakers in San Francisco, Coulon zeroed in on Paris as the ideal setting for his new venture: not just selling cheese, in the vein of a more typical fromager, but actually exercising his craft within the city limits.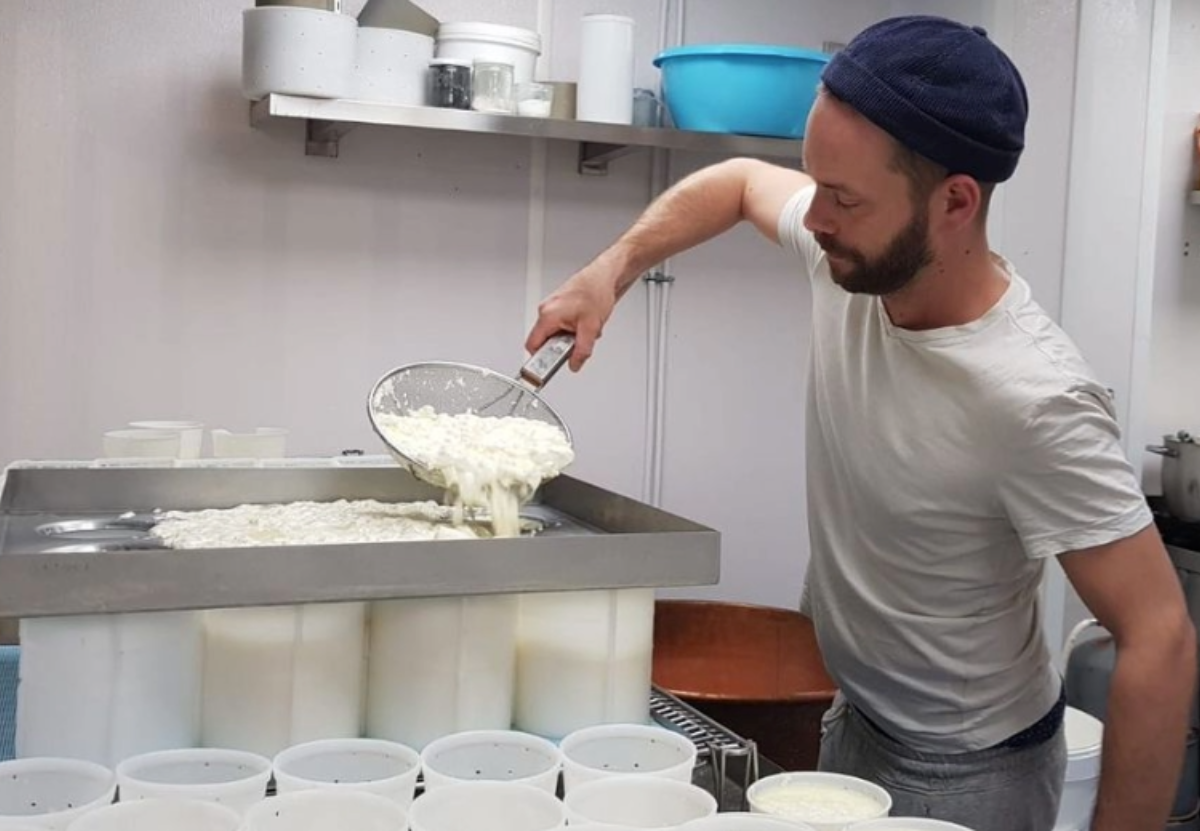 For his main ingredient, Coulon eschewed wholesalers at Rungis in favor of smaller dairies in Normandy and Brittany, who provide him with raw goat and cow's milk within 24 hours of it leaving the udder. He transforms the milk on-site at his rue des Poissonnières fromagerie in eastern Paris; today, his creations number around 15 at any given time, evolving and changing according to his whims and above all the seasons. Summer may see basil and apricot bedecking his fresh chèvres; come autumn and winter, there are porcini mushrooms and truffles to layer in his lactic cow's cheeses. In spring, fresh herbs and bear garlic come center-stage, and all year long, spices from Nomie and Rollinger add fresh flavor and flair. Inspired by his neighborhood's Arab communities, he often lends Middle Eastern accents to his creations: Brie may be filled with dates and almonds; goat cheese may be crowned with za'atar, hazelnuts, and honey.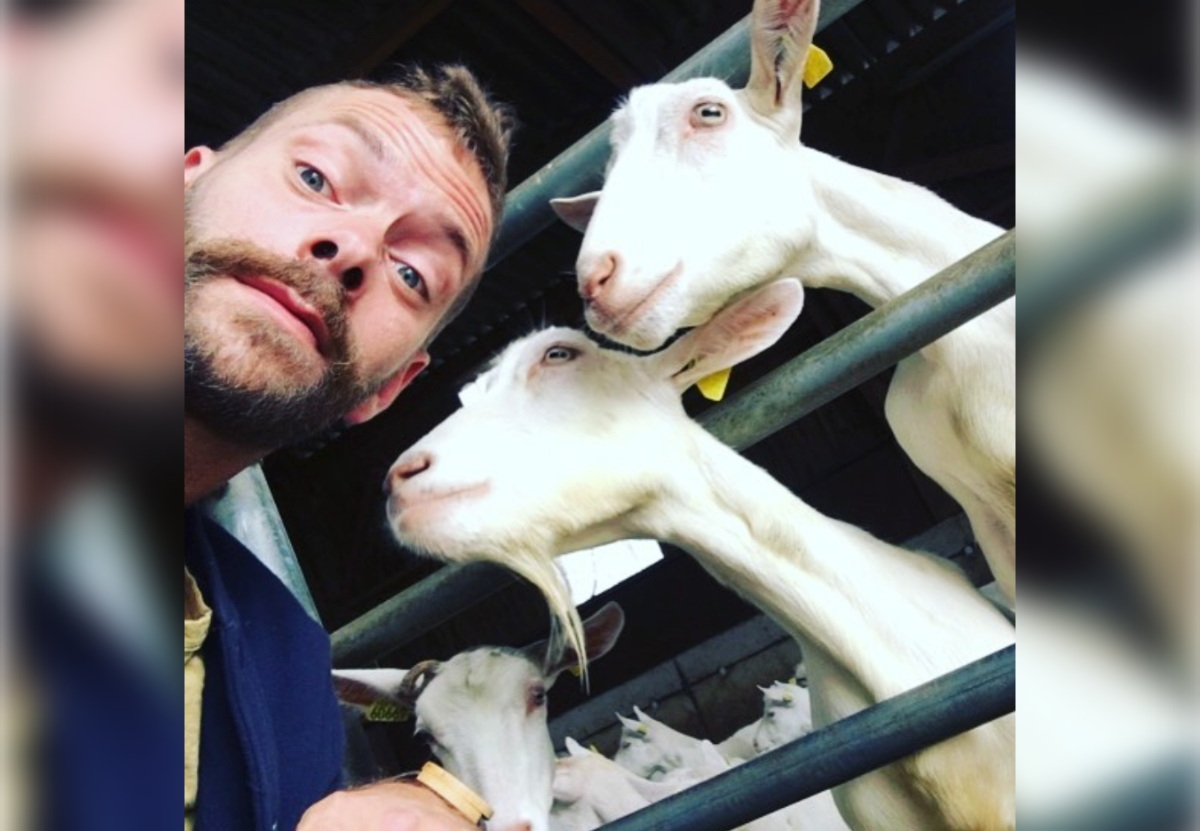 Like his Parisian colleagues, Coulon also sells delicacies from around the Hexagon. But here, too, Coulon seeks to break from the norm, offering lesser-known specialties that hew to his values of raw milk cheese made by independent producers. His washed-rind Epoisses hails from the only raw-milk farmer-producer of the cheese in existence; his raclette is flavored not just with more typical black pepper or mustard but chile and even CBD. He takes a "militant" approach to Comté, France's most-produced cheese, with a selection dubbed imparfait – imperfect.
"They're Comtés that taste really great, but they have little flaws in the pate," he explains, indicating tiny bubbles or discolorations in these discounted wedges. "It's not always flagrant."
And as opposed to many other fromageries in Paris, Coulon keeps his selection of pressed cheeses tight.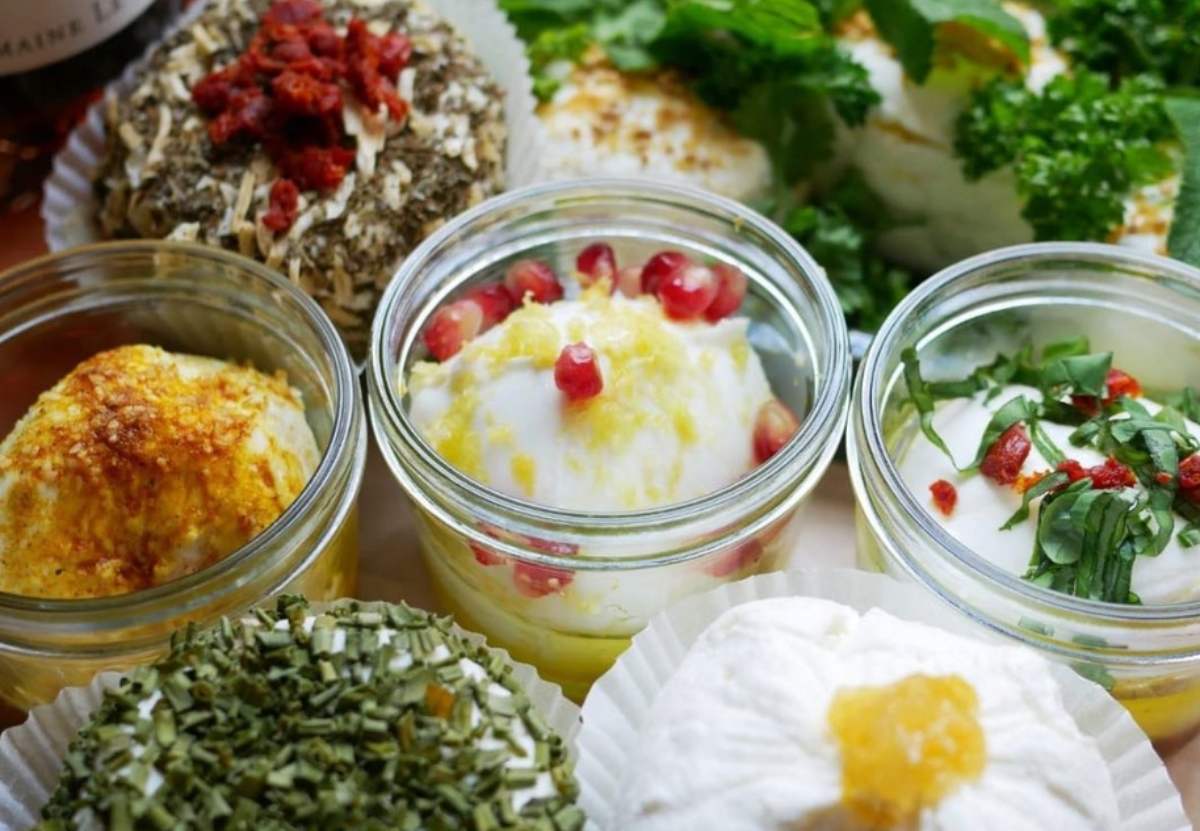 "We're in a young neighborhood," he says, "and it's true that Cantal, Laguiole, Salers… they're cheeses that young people eat a bit less."
Indeed, his fromagerie is a bit more trend-driven than most, especially when it comes to not just what young turophiles are eating but how they're eating it.
"Our clientele eats cheese differently than their parents did," he says, noting that young people are eliding the more traditional cheese course, sandwiched between main and dessert, in favor of cheese as an aperitif, the way Americans have long enjoyed it. And rather than return time and again to old favorites, he says, they are forever in search of novelty.
"They're kind of annoying," he laughs. "Always coming in and asking 'what's new?' Hang on, we can't always have new stuff!"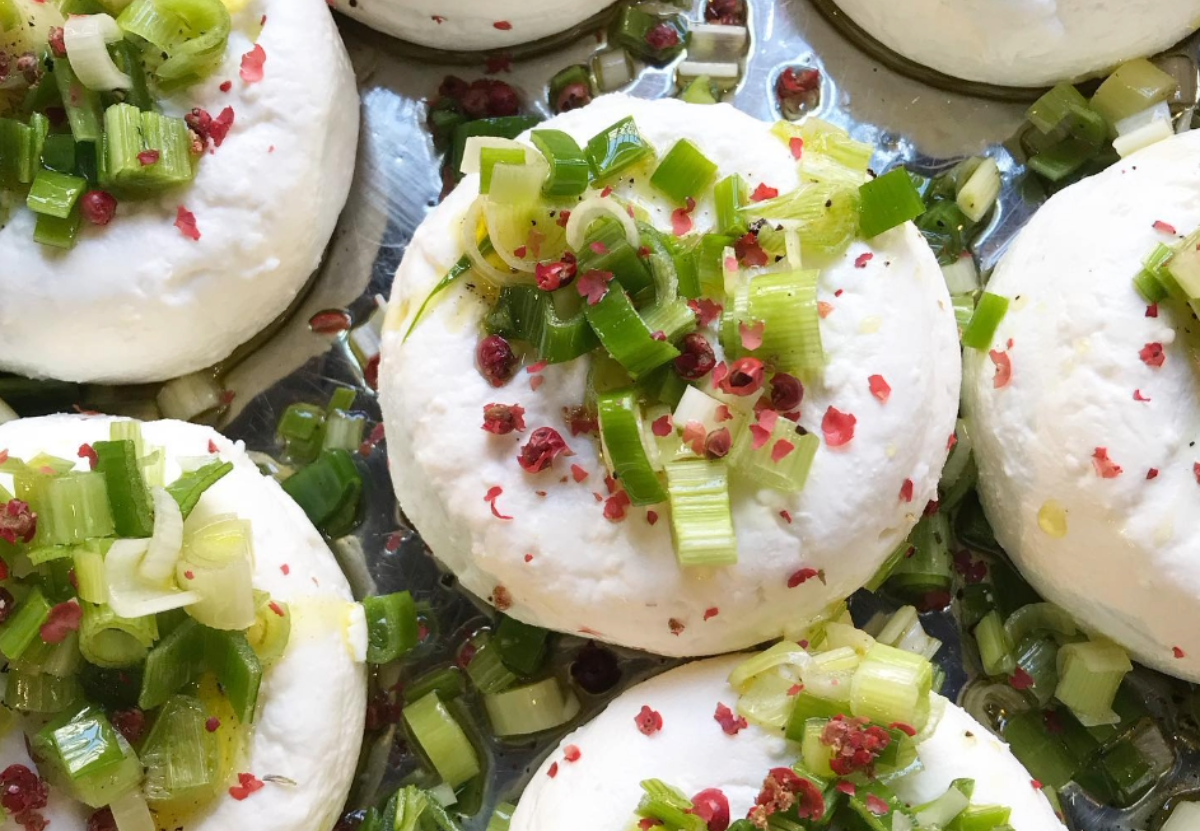 But despite his protests, the effervescent young cheesemaker seems to thrive on the challenge. Case in point: his covid project. While others were baking sourdough or watching Tiger King, Coulon was hard at work making one of France's most famous cheeses – and one he says is perhaps the most difficult to produce: Camembert.
Most of Coulon's cheeses are not eligible for one of the 46 AOP designations that root the traditional terroir of a given product in its geographical area of origin. He is, of course, inspired by the ashed chèvre pyramid of Valençay or the Rhône's creamy cow's milk Saint-Marcellin, but while Paris' region of Ile-de-France boasts two cheese AOPs – Brie de Meaux and Brie de Melun – neither can be made in Paris proper. His most recognizable creation, then, is made not in Paris but on a farm in Normandy, which he purchased in 2020 almost by accident.
"During covid, we were working a lot," he recalls. "And that's when I started to like the city a whole lot less."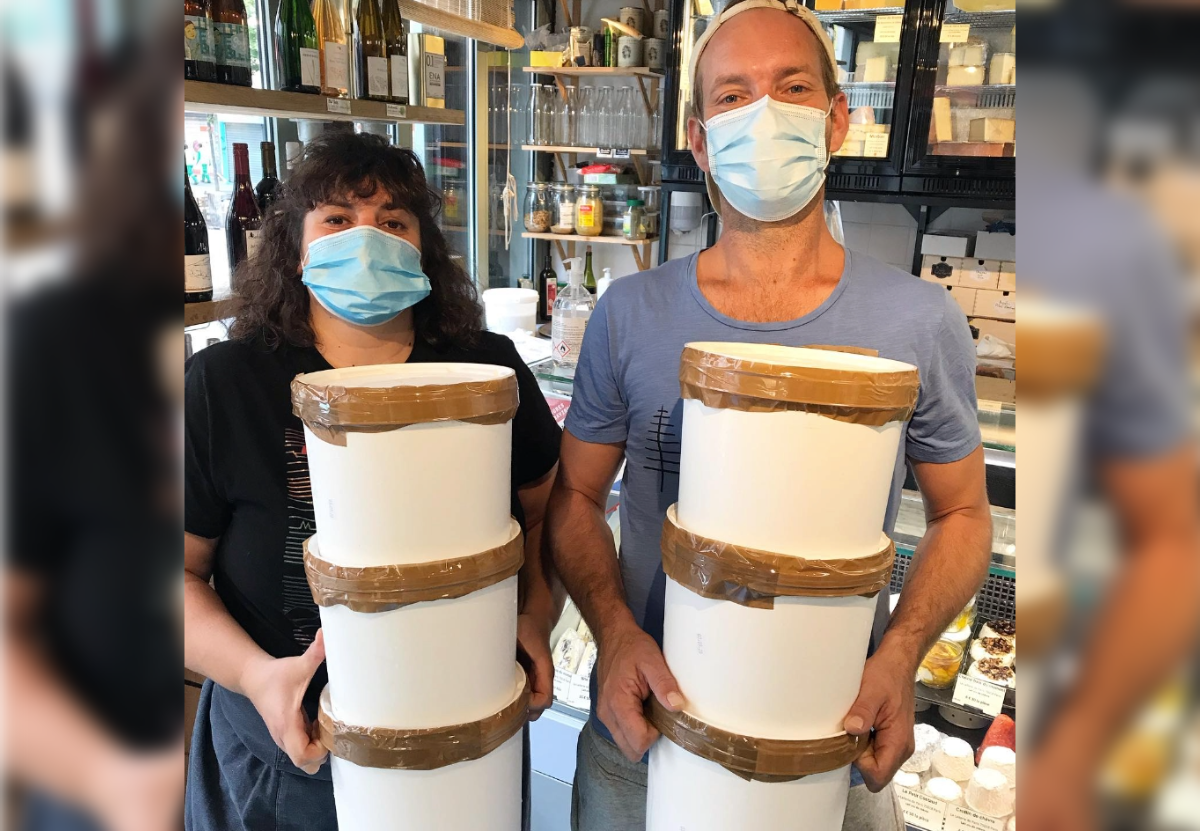 He and a friend decided to look into purchasing a country home, and after being discouraged by the surging prices in the Perche, which has recently become a bedroom community for Parisians, he followed another friend's suggestion to look in the Orne.
"We just did a le Bon Coin search, and I'd added the word grange," he says. "Because I wanted there to be a barn in case I wanted to make cheese."
It was then that he stumbled upon a cheesemaking facility in the village of Camembert that had been shuttered for three decades.
"We said to ourselves… that's a sign," he said. And he bought it.
These days, Coulon splits his time between Paris and Normandy, where, at first, people were quite happy to welcome him into the fold. Camembert has long been one of France's most emblematic cheeses, the legend of its very invention masterfully entwined with the history of the French Revolution, with the importance of rural paysans in the French imagination, with the role of women in producing this all-important food. And while Camembert is far from Coulon's favorite cheese (he has a preference for chèvre), there was something particularly alluring about launching artisanal Camembert production in the very village that gave the cheese its name.
"We were used quite a lot for the image of the AOP," he says. "Lots of press."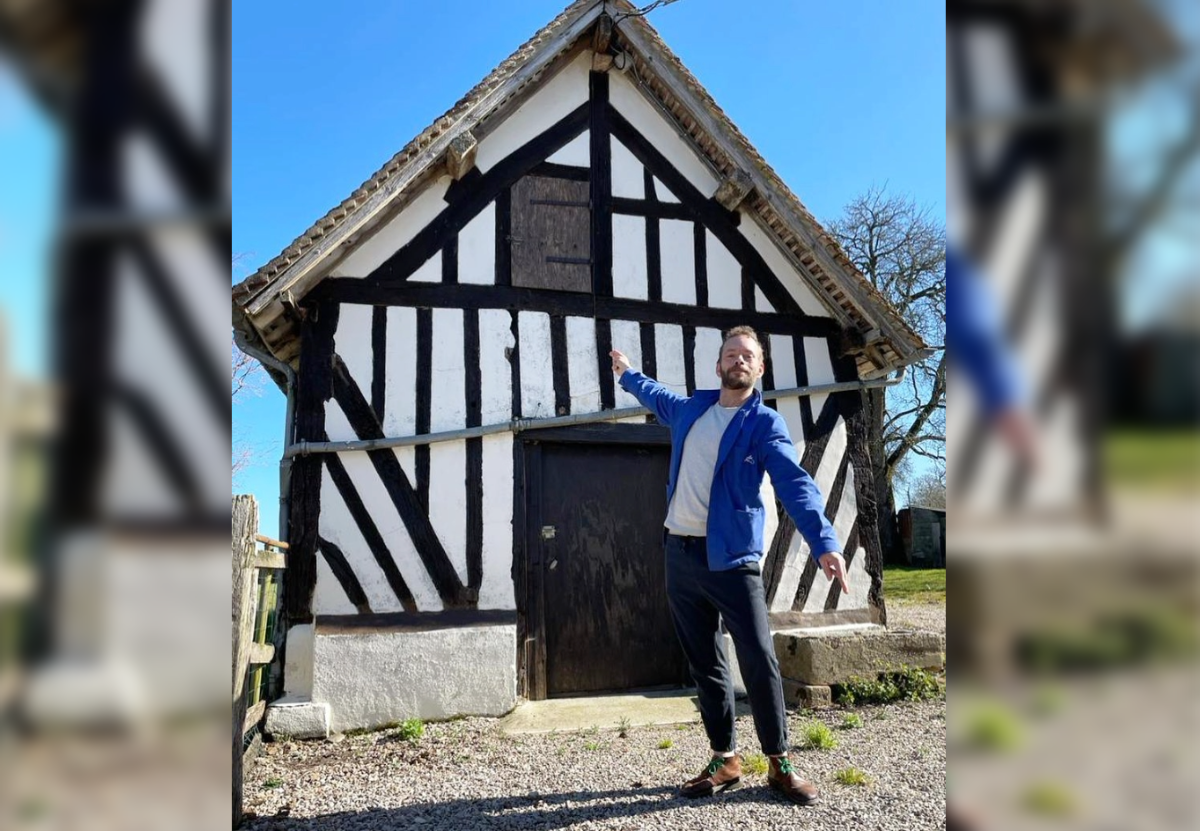 The local focus on his efforts stood in stark contrast, however, to the conflict that tinging this famed AOP. Dominated by industrial producers like Lactalis, the Camembert AOP has long see-sawed between a focus on local terroir and the facility of pasteurization, especially vis à vis export. While Coulon hoped to help inspire change from within, pushing the appellation to embrace the raw milk of local Normande cows, his small voice couldn't compete with that of the larger conglomerate.
"We make 500 Camemberts a week," he says. "They make 13,000 a day."
Industrial producers targeted Coulon, highlighting a rule precluding an AOP cheese facility from diversification. Coulon, after all, had set his sights on making not just the eponymous cheese but butter and pressed tomme, perhaps washed-rind Livarot or pasta filatas like mozzarella and burrata. He hoped to take advantage of his orchard of 200 fruit trees, to sell pastured eggs of all colors.
"Right away, the AOP started yelling, saying no, no, no," he says. "So we said, well, listen, if it's like that, we're going to take some distance."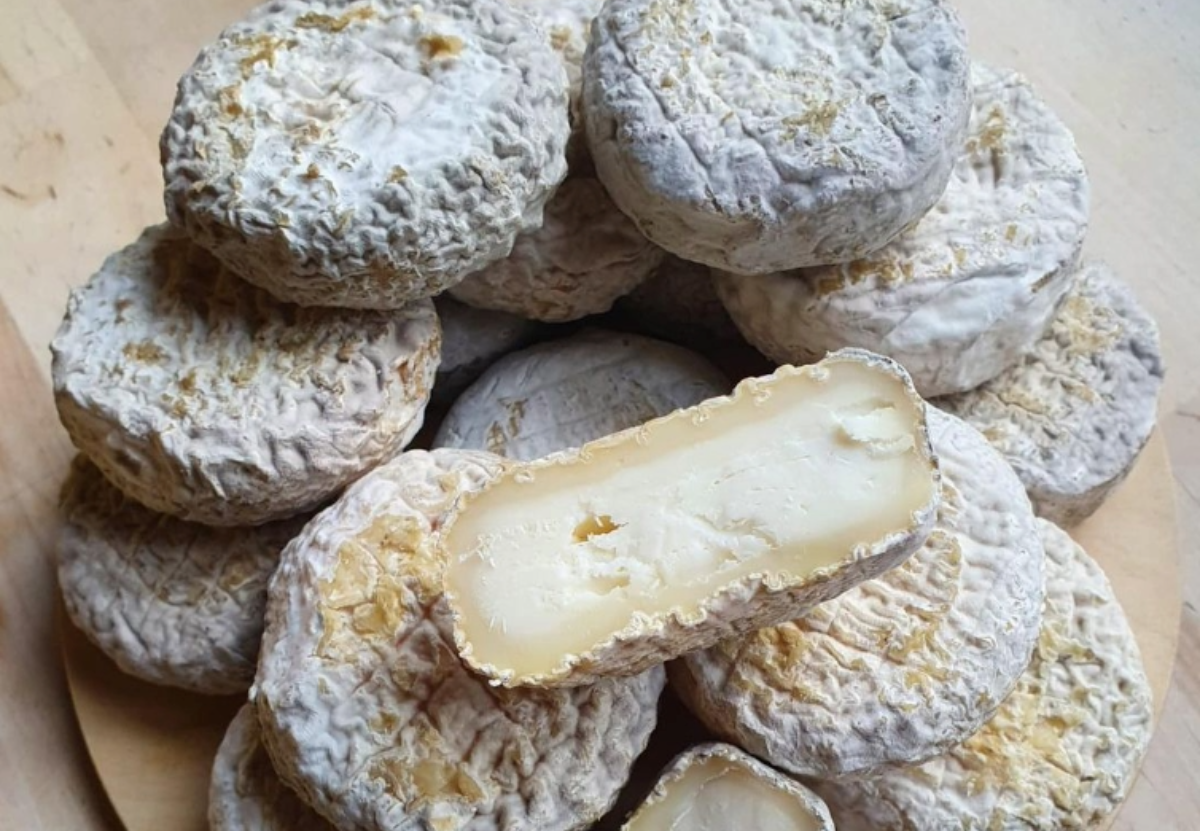 For now, Coulon is still part of the AOP, though this may not hold true for long. Coulon, however, has too much on his mind to be anxious. He's excited about the launch of a blue chèvre, about a new project providing organic snacks to schools in underserved neighborhoods in Aubervilliers. He's sourcing 20-year-old calva from a neighboring farm and breadcrumbs made from the local bakery's biscottes for his breadcrumbed Camembert au Calva.
"We'll see if we go back," he says of the AOP. "We kind of banged our fists on the table, symbolically, to remind people that small producers can't work with monoproducts. But they're going to need to clean up their act a bit."
Should the AOP push him out completely, however, he's not worried.
"I'm one of three people in Camembert making Camembert," he says. "I don't need the AOP."
Lead photo credit : Photo credit: Laiterie de Paris Fromagerie Instagram
---
---