Escape to the Rooftop: Julien Sebbag's Créatures
On the 8th floor of Galeries Lafayette Paris Haussmann sits the coolest rooftop of the capital. With the most breathtaking views of Opéra Garnier, the Eiffel Tower, Sacré Cœur and Notre-Dame, it is the perfect place to wind down and watch the sunset. What's more, you can do so with a bite to eat!
Chef Julien Sebbag has opened Créatures, the trendy pop-up restaurant on the rooftop terrace of Galeries Lafayette, for the third year in a row. He's created a delectable Mediterranean summer menu that is 100% vegetarian.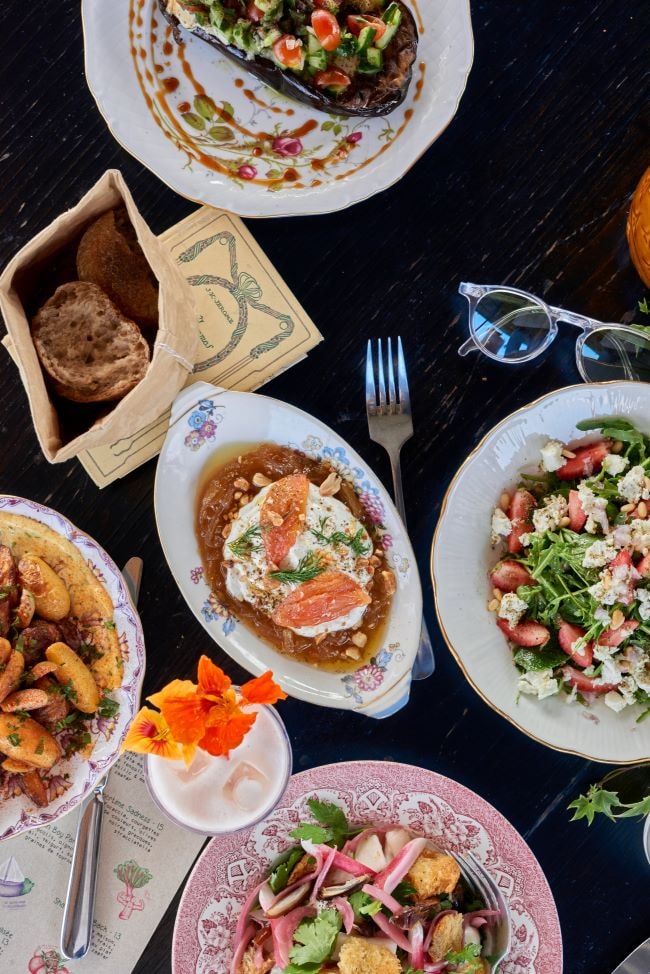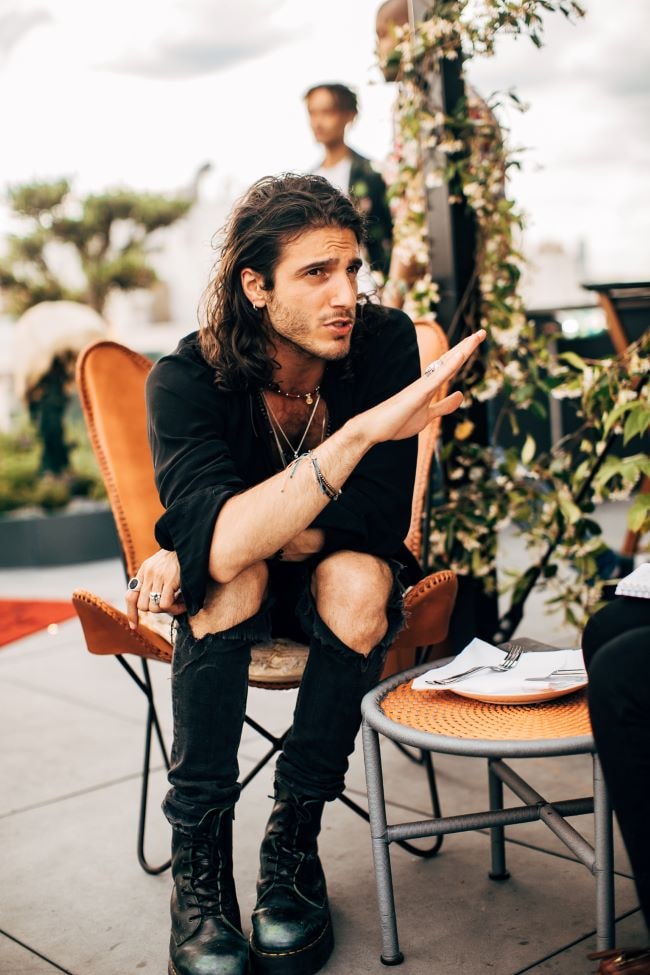 His undying love for vegetables was born during his travels, tasting local cuisines from all over the world: Sabich (roasted eggplants, salad, potatoes and tahini packed in a pitta) in Tel Aviv, roasted avocado with miso in Japan, and spinach with sesame oil in Vietnam. The most important thing that Julien Sebbag learned throughout his travels is that eating is an experience, and that vegetables are "creatures" that can evoke unique memories in everyone.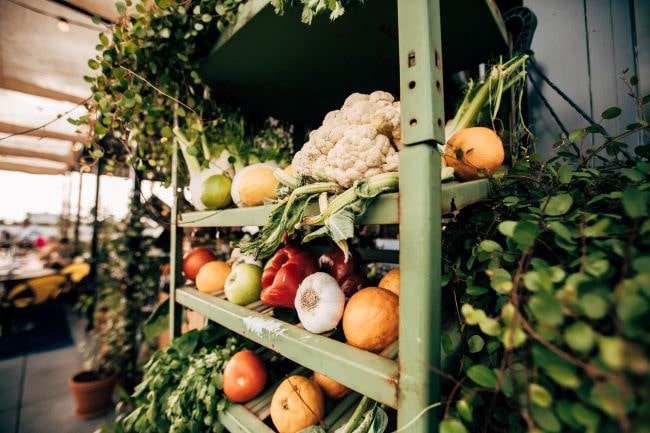 Hence, his pop-up, Créatures.
Sebbag wants customers "to dream of a burnt eggplant as some dream of a big cheeseburger or a sushi platter." With dishes such as Summertime Sadness (foccaccia with zucchini and straciatella) and Golden Hour (golden potato salad) all prepared in an open kitchen right in front of you, it will certainly be a memorable experience that will leave you hankering for more.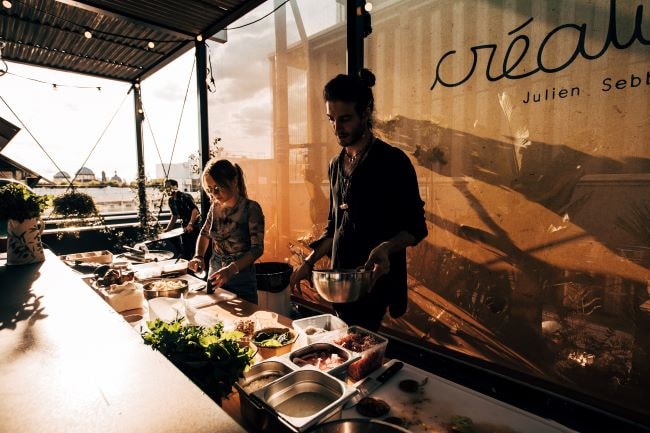 This year, with the new addition of Créatures Bakery, the ephemeral rooftop sanctuary welcomes visitors from all over the world all day long – whether you fancy soft and crunchy croissants at 10am, afternoon terrace tipples at 4pm or beautifully crafted dishes at 8pm, Créatures is happy to entertain.
Images courtesy of Galeries Lafayette
Lead photo credit : Créatures on top of Galeries Lafayette
More in Creatures by Julien Sebbag, galeries lafayette, Lafayette Gourmet, rooftop bars, rooftops in Paris, Terraces in Paris
---
---
Comments