Francette: Dine on the Seine with Eiffel Tower Views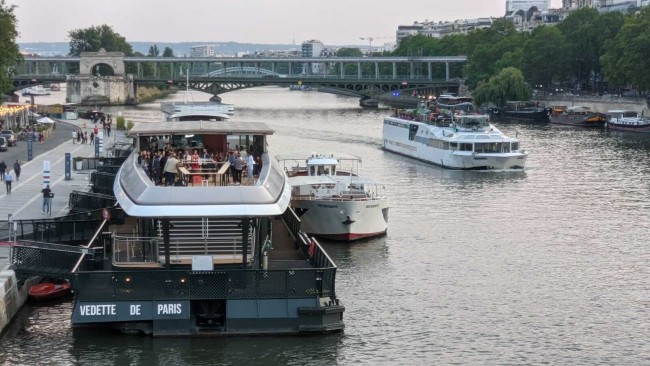 It's a truth universally acknowledged: When restaurants have killer views, the food isn't always up to snuff. After all, the diners are coming to gawk at the scenery instead of staring at their plates, so, more often than not, the chefs send out mediocre fare and let the views do the job of the food.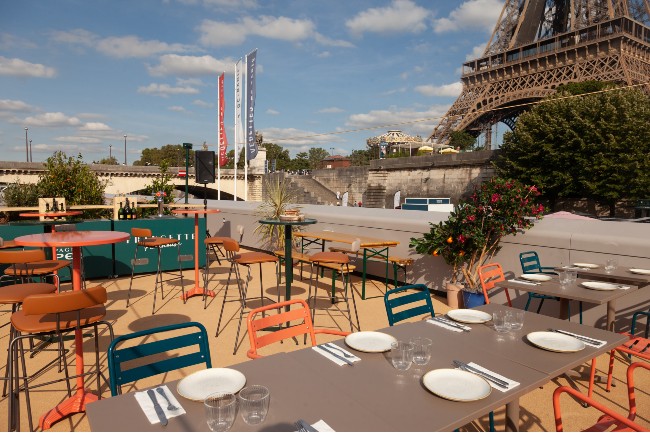 Well, we are happy to report that this old maxim doesn't hold true at Francette, a splendid new culinary address on a boat beneath the Eiffel Tower. From the outside, it appears that the place serves another purpose — the floating pontoon from which the Vedettes de Paris depart on cruises from Port de Suffren near the Pont d'Iéna in the 7th arrondissement. But looks are deceiving. The boat is home to three different culinary concepts that are delightful.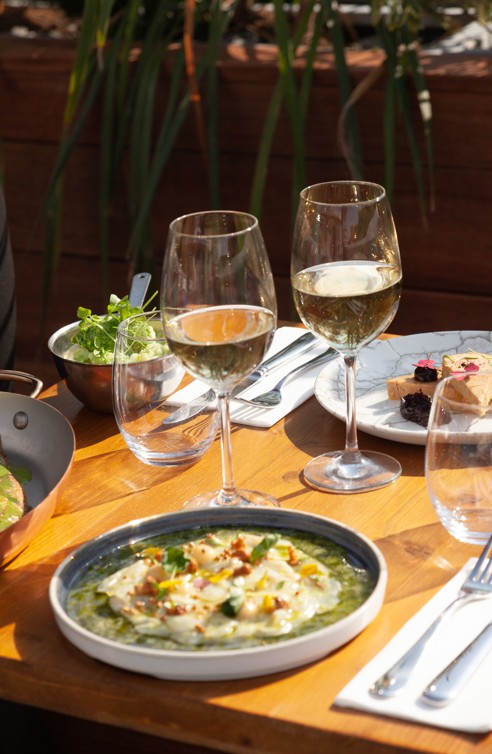 On top of the roof deck in the "Penthouse" is a lively bar where you can order up street food (like lobster rolls, fish & chips, and katsu sandwiches) and drinks (beer from the Brasserie de Sutter, located 50 kilometers from Paris, wine, and killer cocktails) and toast the Eiffel Tower. The grand monument in all its majesty is so close you could almost touch it. 
View this post on Instagram
On the other side of the deck is the elegant restaurant, where the menu features creative French cuisine created with high quality ingredients. Think homemade foie gras, flower-dressed ceviche, Sole entière des côtes françaises, pork belly, and more tempting delights…  Note that there's also an indoor dining room (Chez Francette, on the "ground" level of the boat) for the colder months.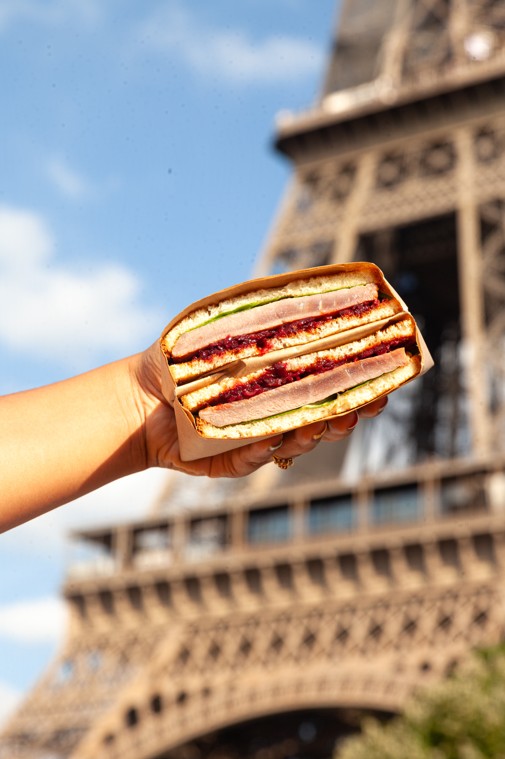 Chef Marco Bernado previously worked at the Four Seasons Milan, Four Seasons George V, and Alain Ducasse at The Dorchester. Also in the kitchen, Stéphanie Moquet honed her skills at the talked-about Table du 11 in Versailles.
Francette was opened by Pierre & Quentin who got their start in 2020 with Laïa, a restaurant hidden in the middle of a garden in the 11th arrondissement.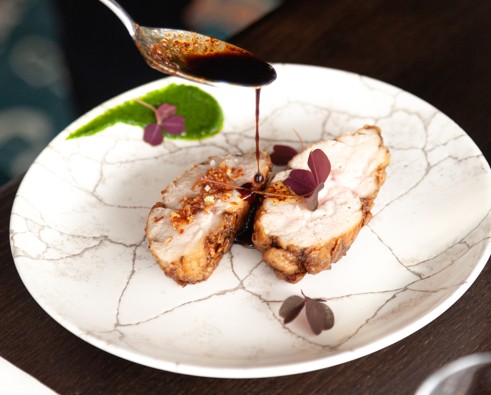 The wine list alone is worth a trip. The coolest part of all? You can head downstairs, below the deck, to the wine cellar to choose your very own bottle. This is the city's first ever underwater wine cellar and it's stocked with 120 references, including half that are biodynamic. It's also possible to buy a bottle to take out with you.
With a set lunch priced at 26€ (for a starter and main course, 31€ when you add dessert), this is excellent value for money.
Francette
Port de Suffren, 7th arrondissement
Tel: 06 68 94 26 82
Reserve online directly on the website.
Lead photo credit : courtesy of Francette
---
---