Paris Icons: Catherine Deneuve
This is the first article in a series on famous residents of Paris Without question, Catherine Deneuve is one of the greatest European actresses ever to light up the screen. Her talent and beauty remain undiminished over the passage of time and a career that has spanned over 60 years. Her first performance in film aged 12, was in André Hunebelle's, Les Collégiennes, where she appeared with her younger sister Sylvie Dorléac. The sisters, including Françoise Dorléac, were simply carrying on the family tradition. Both their parents, Maurice Dorléac and their mother, Renée Simonot, were stage actors. Sylvie Dorléac, after a short-lived career in film, has been Catherine's secretary in Paris for almost 40 years. The Dorléacs were an especially close and loving family and a vital mainstay of Deneuve's life and career. (Deneuve's mother, born in 1911, only died two years ago in 2019 at the impressive age of 109.) Catherine Deneuve in 1995 (C) Georges Biard, CC BY-SA 3.0 Deneuve's elder sister by a year, Françoise Dorléac, another renowned beauty and actress, was tragically killed in a car accident in Nice in 1967. She was 25 years old. The brutal, sudden loss of Françoise was the cruelest bereavement for Catherine. In New York the following year (1968), the shooting of The April Fools was to prove especially difficult. Awaiting impatiently the arrival of her small son Christian from Paris, she wrote that, "more and more, I need time alone to relax, I'm finding people increasingly difficult, I miss my Françoise, feel her with me constantly, a source of both courage and sadness." Two months later celebrating her own 25th birthday with the family, Catherine broke down, "twenty five years old, that's how old Françoise was, my sweet beloved sister. She still haunts me at night." In Deneuve's diaries, Close up and Personal, Deneuve preserves her private life with an unflinching determination; this is no "kiss and tell" memoir so her words on Françoise are especially poignant. View this post on Instagram
A post shared by Catherine Deneuve (@catherinedeneuveoficiel)
SUBSCRIBE
ALREADY SUBSCRIBED?
BECOME A BONJOUR PARIS MEMBER

Gain full access to our collection of over 5,000 articles and bring the City of Light into your life. Just 60 USD per year.

Find out why you should become a member here.

Sign in

Fill in your credentials below.
This is the first article in a series on famous residents of Paris
Without question, Catherine Deneuve is one of the greatest European actresses ever to light up the screen.
Her talent and beauty remain undiminished over the passage of time and a career that has spanned over 60 years. Her first performance in film aged 12, was in André Hunebelle's, Les Collégiennes, where she appeared with her younger sister Sylvie Dorléac. The sisters, including Françoise Dorléac, were simply carrying on the family tradition. Both their parents, Maurice Dorléac and their mother, Renée Simonot, were stage actors. Sylvie Dorléac, after a short-lived career in film, has been Catherine's secretary in Paris for almost 40 years. The Dorléacs were an especially close and loving family and a vital mainstay of Deneuve's life and career. (Deneuve's mother, born in 1911, only died two years ago in 2019 at the impressive age of 109.)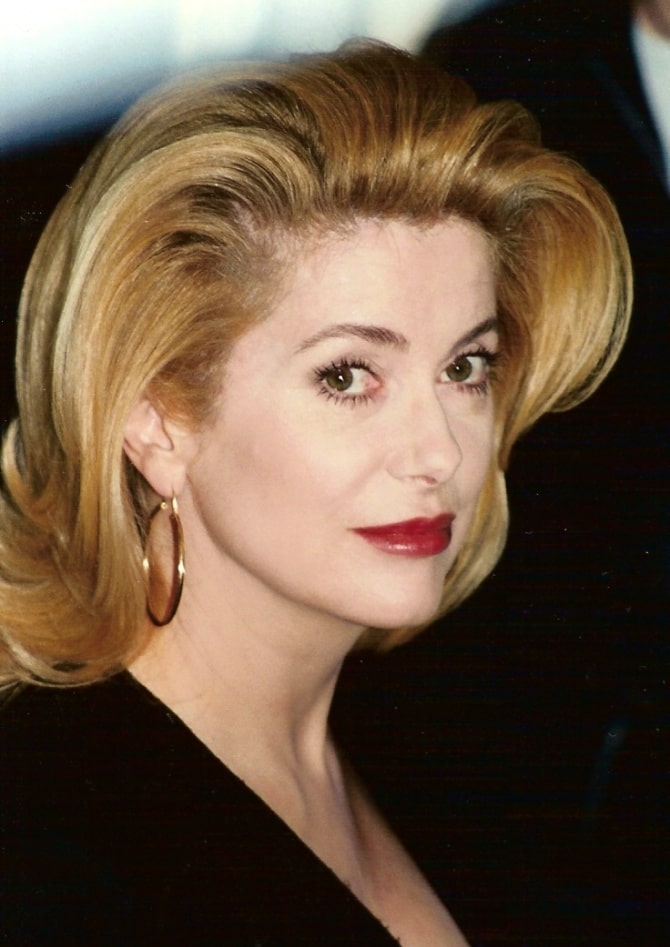 Deneuve's elder sister by a year, Françoise Dorléac, another renowned beauty and actress, was tragically killed in a car accident in Nice in 1967. She was 25 years old. The brutal, sudden loss of Françoise was the cruelest bereavement for Catherine. In New York the following year (1968), the shooting of The April Fools was to prove especially difficult. Awaiting impatiently the arrival of her small son Christian from Paris, she wrote that, "more and more, I need time alone to relax, I'm finding people increasingly difficult, I miss my Françoise, feel her with me constantly, a source of both courage and sadness." Two months later celebrating her own 25th birthday with the family, Catherine broke down, "twenty five years old, that's how old Françoise was, my sweet beloved sister. She still haunts me at night." In Deneuve's diaries, Close up and Personal, Deneuve preserves her private life with an unflinching determination; this is no "kiss and tell" memoir so her words on Françoise are especially poignant.
View this post on Instagram
Born in what was then occupied Paris on 22nd October 1943, Deneuve lives to this day in the City of Light. Her home is on St Sulpice in the chic 6th arrondissement of Saint-Germain-des-Prés. (The 18th century chateau in a quiet Normandy village where she escaped city life for many years, was put up for sale in 2019 for a cool 4 million euros. The sale may have been influenced by a mild stroke that hospitalized Deneuve in the same year from which she recuperated well in Paris. The chateau is now a luxury hotel.)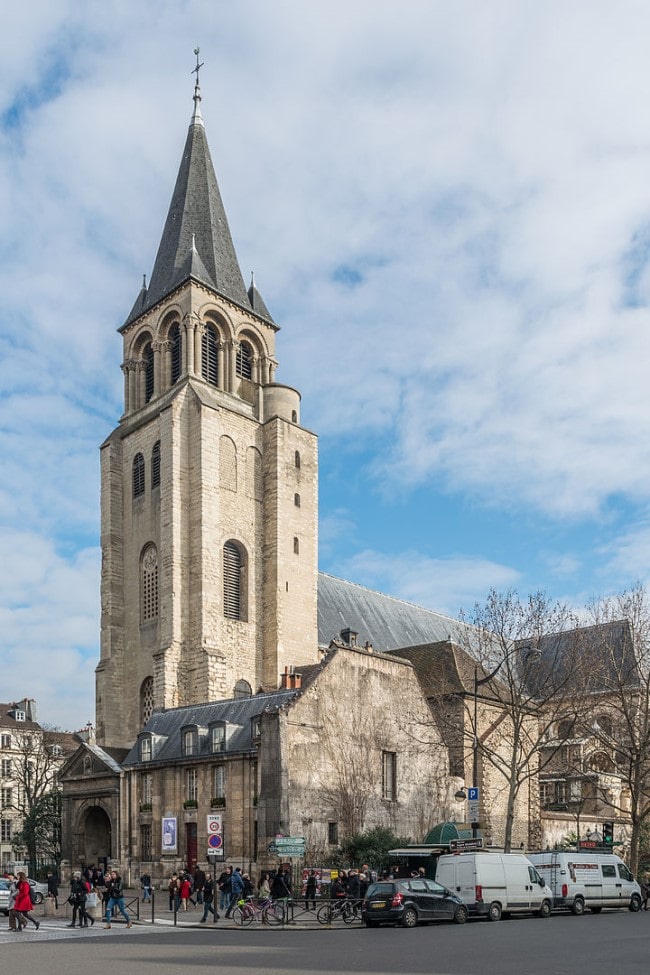 It was in 1964, when Deneuve was 21 years old, that she was first recognized as a star in the musical, Les Parapluies de Cherbourg. Her cool, perfect beauty could hardly escape the attention of Roman Polanski (only one of many directors, including François Truffaut, Roger Vadim and Marcello Mastroianni, to fall under Deneuve's spell) when he chose her for the lead role in the dark and disturbing psychological horror film, Repulsion, the following year. Two years later Bunuel cast Deneuve in another French classic, Belle du Jour, a surreal, erotic and multilayered masterpiece where Deneuve plays a respectable but bored housewife who seeks sexual excitement in a high-class brothel.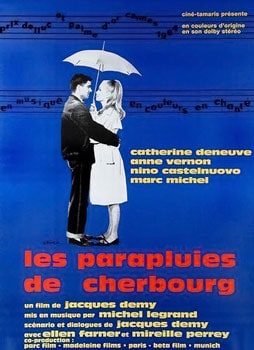 In 1965, Deneuve married for the only time. It was short lived and she separated from the British photographer David Bailey two years later.
Deneuve, who speaks four languages, often made two or even three films a year. She was nominated for Best Actress in Belle du Jour in 1968; for Le Sauvage in 1976; won best actress in 1981 for Le Dernier metro, and for Indochine in 1993. Literally dozens of other multinational nominations followed, from Venice to Cannes to San Sebastian, Moscow, Bangkok, Berlin and of course, the United States, the majority of which Deneuve won. In Palm Springs in 2000, Deneuve was awarded a Golden Palm Star on the Walk of Stars, a lifetime achievement in 2013 at the 26th European Film Awards, and received a Lifetime Achievement Golden Orange Film Festival award in Antalya, Turkey in 2015.
View this post on Instagram
Deneuve's prodigous volume of film work did not prevent her from branching out as an occasional singer, model, and producer. She had already appeared nude in Playboy magazine in 1963 and 1965. When she became the face of Chanel No 5 in the late 1970s, sales of the iconic perfume soar and Americans, entranced by Deneuve's beauty and charm, nominated her as the world's most elegant woman. Chanel was not the only company to capture Deneuve to advertise their products. Richard Avedon, L'Oreal, Louis Vuitton and Yves St Laurent were fully aware of Deneuve's selling power. As was Deneuve herself who launched her own perfume, appropriately called Deneuve, in 1986. Deneuve was quite simply gold dust.
View this post on Instagram
Her interests are many and varied, including photography, music, gardening, fashion and antiques. She is also mother to two children; the first a boy, Christian, to Roger Vadim who she lived with before Bailey, from 1961 to 1964, and the second a daughter, Chiara, from her partner Marcello Mastroianni(1970-1974).
Deneuve's ethereal beauty attracted not only her directors but also her fellow actors like Clint Eastwood, Franco Nero, Burt Reynolds, John Travolta, TV host Carlos Lozano and Serge Gainsbourg, the beloved bad boy of pop. More surprisingly, a recent biography of the late Johnny Hallyday claims that Deneuve and Hallyday maintained a highly secret affair for more than 50 years until Hallyday's death in 2017.
View this post on Instagram
Deneuve responds to none of these allegations. The rumors that because she has kissed women in a few of her films that she must have gay tendencies, she dismisses with humor and disinterest. Any affairs Deneuve may or may not be having remain firmly her business and no-one else's.
But neither has Deneuve ever shirked from controversy or avoided political "hot potatoes." In 1971 she was one of the 343 signatories to sign the Manifesto of 343, an admission that she had had an illegal abortion, therefore exposing herself to a possible prison sentence. Other signatories included Simone de Beauvoir, Jeanne Moreau, Sonia Rykiel and Françoise Sagan. The manifesto called for the legalization of abortion and free access to contraceptives. Three years later, the Health Minister Simone Veil repealed the penalty for voluntarily terminating a pregnancy during the first 10 weeks (later extended to 12 weeks).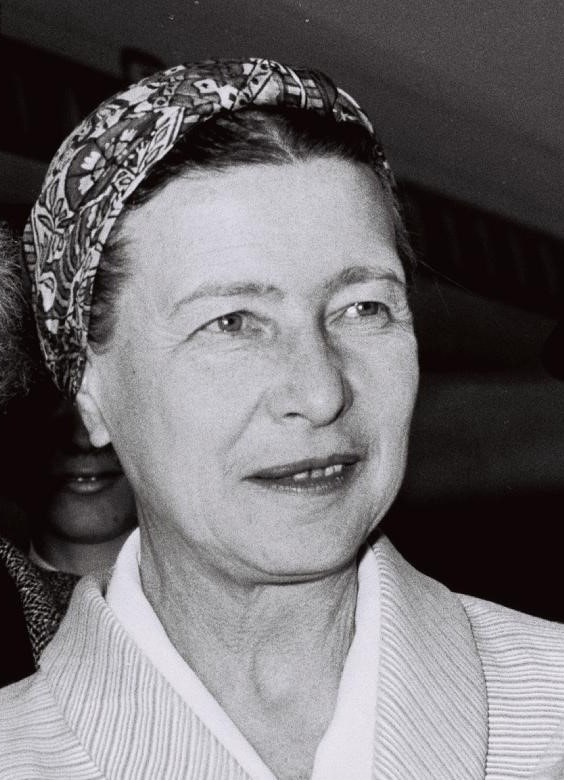 Deneuve is involved with Amnesty International in opposing the death penalty. (When Deneuve took over the honor of representing France as Marianne, France's national symbol of liberty, from Mireille Mathieu in 1985, she ceded her rights to Amnesty International.)
In 2007, Deneuve protested against the misogynist treatment of woman, especially that of Ségolène Royal, the then socialist presidential candidate. (Royal had been the partner of François Hollande for 29 years. Their partnership broke up a month after the election. Hollande had been having an affair with the journalist Valerie Trierweiler.)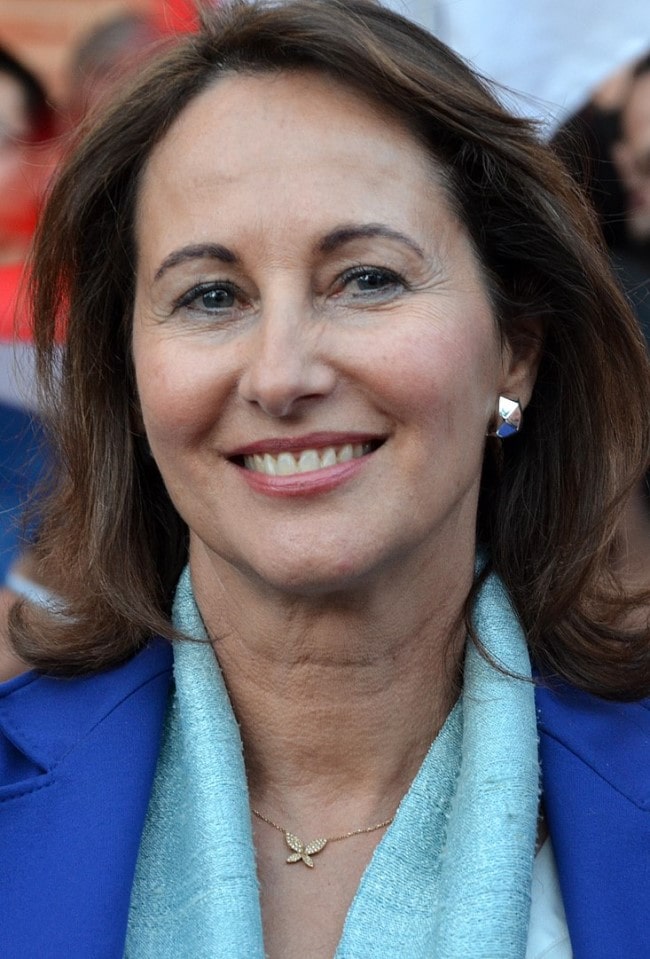 However Deneuve's beliefs caused a furore in 2018, when she controversially, along with 99 other French women, writers, performers and academics, signed an open letter protesting that the #MeToo Movement had gone too far. The ensuing backlash was inevitable, but although she apologized later to victims of assault, she also pointed out that nowhere in the statement approved of harassment in any form. Deneuve's personal viewpoint was that the #MeToo Movement was too puritanical, and the flirtation and attention of men was a natural and harmless part of life. And for a woman possessing Deneuve's exceptional beauty, her experience with men's attention must be profound.
Deneuve has involved herself in charities close to her heart like UNESCO, Children Action, Roumanian orphans, Reporters Without Borders, Handicap International, Voice of Women for Democracy and various AIDS and cancer charities. Recently she donated 125 pairs of luxury shoes to be auctioned online for the charity, Les Restos du Coeur. (Founded in 1985, this beloved French charity distributes food packages and hot meals to the homeless and those in need. A barge on the Seine, La Péniche du Coeur, houses homeless men with the active purpose to reintegrate them back into society.)
View this post on Instagram
Deneuve has made some 140 films and neither her stroke nor her myriad private and public interests have prevented her from continuing her career as an actress. She made three films in 2019, one film in 2020, Terrible Jungle, and two more so far this year, Peaceful and Saint Habib.
Her leading men have included Gerard Depardieu, the late, great Jean-Paul Belmondo, Jack Lemmon, Burt Reynold, Michel Piccolo, Alain Delon and Jacques Dutronc.
In her diaries, Up Close and Personal, whilst avoiding avert criticisms or any tittle tattle on her co workers be they directors or fellow actors, Deneuve demonstrates her self awareness, her thought processes with directors, her admissions of not always being in the right, her constantly renewed fascination with the process of film making, of playing a different part, delving into  new and diverse characters with enthusiasm. Deneuve is the consummate actress, exceptionally hard working without any diva complex, happy to take a supporting role if the character is riveting and the story intrigues her. It would be foolish to say that she has not been tested, sometimes unhappy, frustrated, during the making of some of her films. In Belle du Jour, Deneuve felt that she couldn't really talk to Bunuel, nor see the rushes, and in the final cut she had felt exposed, physically, far more than she was comfortable with. In Dancer in the Dark, the demands and singular behavior of Bjork, the mercurial, often outlandish, Swedish singer, stretched Deneuve's patience. Turning up at the set at 11am without explanation or apology was not only unprofessional, but also soured the film for Deneuve who was asked to "be the good little soldier you can count on." But in the end, Deneuve summed her experience up in two sentences: "But basically I'm a good girl. I just complain, like a proper Frenchwoman, bitch and complain."
View this post on Instagram
In an interview with Pascal Bonitzer in 2004, Deneuve makes an interesting observation of how she sees herself, and it isn't as a film star, and her "work" more "a constant preoccupation." For Deneuve, real work is  performing on stage, learning your lines by heart and rehearsing with the other actors, having to start the same thing from scratch each day.
But, work or not, Deneuve's "constant preoccupation" continues unabated in her latest 2021 film Peaceful, directed by Emmanuelle Bercot. Deneuve plays the mother of a son (Benoit Magimel) living in denial of a terminal cancer diagnosis.
The longevity of Deneuve's career has proved that Catherine Deneuve's beauty is only one part of the equation that makes up the uniquely talented actress that has graced the big screens for more than 60 years.
But perhaps another, more accessible image of Deneuve arriving back in Paris after months of working abroad is simply that of anyone coming home after a long absence.
"I head back home to Place Saint-Sulpice after buying flowers in the Avenue Marceau, as if I'd simply popped out to the shops."
Lead photo credit : Catherine Deneuve (C) Martin Kraft, CC BY-SA 3.0
More in Actress, cinema, film, Icons, movies, Woman in Paris
---
---