A Literary Feast for Bibliophiles: Lesser Known Bookstores in Paris
The romantic flair of French semantics accompanied by the penchant for conversation intrinsic to the French apéro culture makes for a society rich in ideas and steeped in philosophical discourse. France has a history of revered writers: Sartre, de Beauvoir, Victor Hugo, Flaubert, Baudelaire, Proust, Colette, as well as contemporary authors – Leïla Slimani, Virginie Despentes and of course Annie Ernaux, the 2022 Nobel Literature Laureate. But Paris has also welcomed a large population of expatriate writers – from poet Leopold Senghor who was also the first Senegalese president, to modernist Irish novelist, James Joyce.
The city has an undeniable literary pull.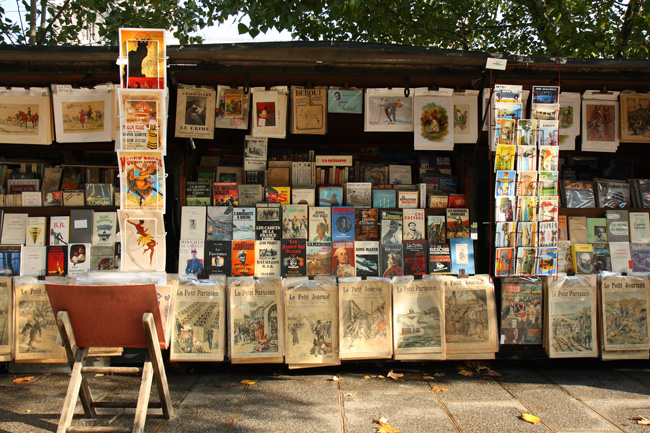 But Paris also has a harsh history of censoring and repressing literature during the French Revolution and under the Second Republic. The capital hasn't always been so liberal in its approach to literature. Flaubert's Madame Bovary was accused of immorality for its exploration of women's freedoms within the institution of marriage while Baudelaire's poetry anthology Les Fleurs du Mal was suppressed for its threat to public morality. It's a reminder of the weight that a novel can carry – both as a vehicle of social change and a weapon of political oppression.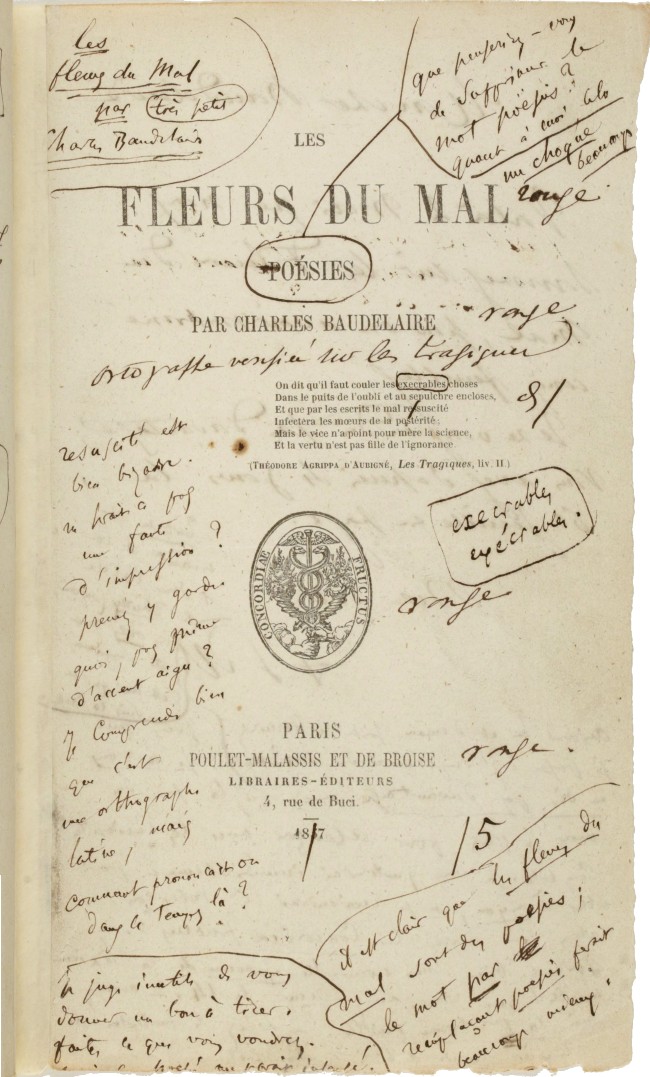 Paris is the center of the French publishing houses and the city in which its journals and newspapers are headquartered – but there's a more nuanced literary appeal to the capital city. Indeed, it was in Paris that the Roman concept of the café littéraire experienced a post-war renaissance – when the purpose of frequenting your local bistro became not solely about sampling fine cuisine, but also about facilitating erudite conversations, nuanced debates and the exchanging of ideas through a timely rendezvous. It's why you'll rarely see Parisians on their laptops at a café – this would be to undermine the spontaneity and marvel of the quotidian ways of life which are noticeable only to those who pay attention. It was where the great minds of Voltaire, Balzac and Hemingway came to prominence. Their legacies can be keenly felt in the French capital's most iconic gastronomic settings – namely Brasserie Lipp, Les Deux Magots, and its neighbor, the Café de Flore, all located in the elegant Saint-Germain-des-Prés quartier on the Left Bank, the home of Paris's literary heritage.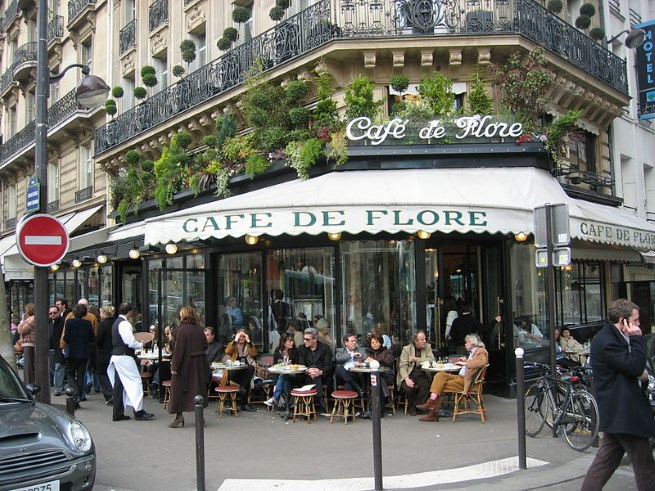 If it's a bookshop you're looking for, then Paris has a wealth of offerings which allows locals and tourists alike to take refuge within cozy shelves and browse the tomes which make sense of France's complex history. And while the most renowned bookshop in the capital is the 70-year institution of Shakespeare & Company on the Left Bank – here's my curated list of Paris's lesser-known bookshops: the ones that will make you feel like an authentic Parisian bibliophile.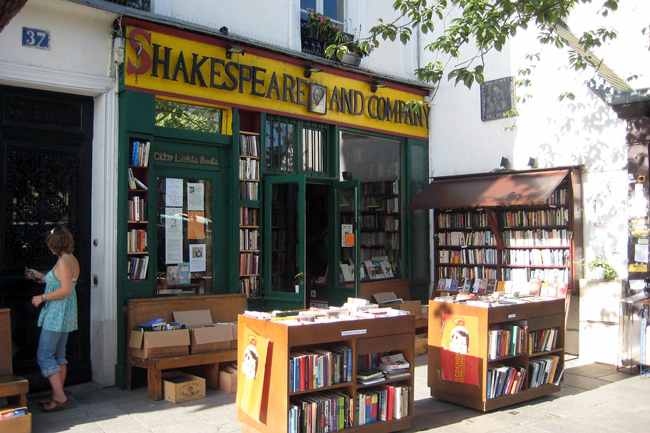 Open 9 a.m. – 6:30 p.m. everyday
Laptops only permitted after 2:30 p.m.
The newest addition to my list I discovered just this summer when a flânerie led me down the rue des Saints-Pères. This isn't technically a bookshop – it's a café in a converted ancient librairie. But the antiquated shelves and their books remain, spines discolored yet oddly aesthetically pleasing to peruse over an allongé with an éclair. The cream-colored façade completes the Art Deco style wooden chairs and a wrought-iron spiral staircase leading to a mezzanine balcony which is cozy and timeless. The tall café window allows the daylight to flood in, making it both an inviting reading nook and a spot for observing passers-by.
Open 11 a.m. – 6 p.m. Monday-Friday
11 a.m. – 7 p.m. Saturday
12 p.m. – 6 p.m. Sunday
A bohemian haunt often omitted from recommendations in Montmartre, Halle Saint Pierre is a quirky and unconventional cultural center which offers exhibitions, galleries, a café and of course, a bookshop, all in one place. Overlooked by the imposing Sacre-Cœur Basilica, the Baltard-esque architecture is reminiscent of the covered market which was renovated in 1868 by a pupil of Baltard, as an homage to the pop art tradition of the second half of the 20th century. The metal structure and skylights evoke the cornerstones of brutalism, which beckon local creatives looking to escape the more cliched artistic space of the Place du Tertre, just around the corner. The lively bookshop specializes in artistic writing, as well as contemporary artists' books.
View this post on Instagram
Paris's array of covered passages is something of an attraction in themselves. Not only are they wonderful displays of archaic architecture and sentiment but they're also extremely nostalgic – Haussmann destroyed the vast majority during his major urban renewal in the mid 19th century. Only a couple remain, and they're all located on the Right Bank – ironically the side of the Seine not traditionally associated with literature. But Galerie Vivienne, which was built in 1826, is one of the grandest. With its mosaic-tiled floor and neoclassical statues, the passage is a historical monument in itself. Originally named Librairie Petit-Siroux, the bookshop at Number 45 has been in the Jousseaume family since 1900. It's been passed down four generations and is the only business to have weathered the threats of Haussmann's better judgement. The antique books, vintage furniture and musty scent are reminiscent of an old-fashioned study. The covered passages are subject of literary thought themselves; the cultural critic Walter Benjamin noted that Baudelaire's flâneur figure took shelter within these arcades during inclement weather.
View this post on Instagram
La Belle Hortense – Rue Vieille du Temple
Open 1 p.m. – 2 a.m. Monday-Sunday
This charming bar has upgraded the café littéraire trope and created its own contemporary version – a bar littéraire. An organic wine list combined with a selection of classic French literature, contemporary novels, translated American works, and coffee table books make for a laid-back ambiance where the most potent components of Parisian culture collide. The epitome of France's apéro culture, there's no need to bring friends with you – simply sit at the bar and get chatting with the eclectic ragtags who frequent the offbeat Marais area. A welcoming place as accepting as the arrondissement in which it's situated.
View this post on Instagram
Lead photo credit : William Parrott, Le Quai de Conti (1846). Musée Carnavalet/ Public domain.
More in books, bookshop, Halle Saint Pierre, Jousseaume, La Belle Hortense, Literary Paris, Literature, Maison Fleuret Paris, Paris cafes
---
---