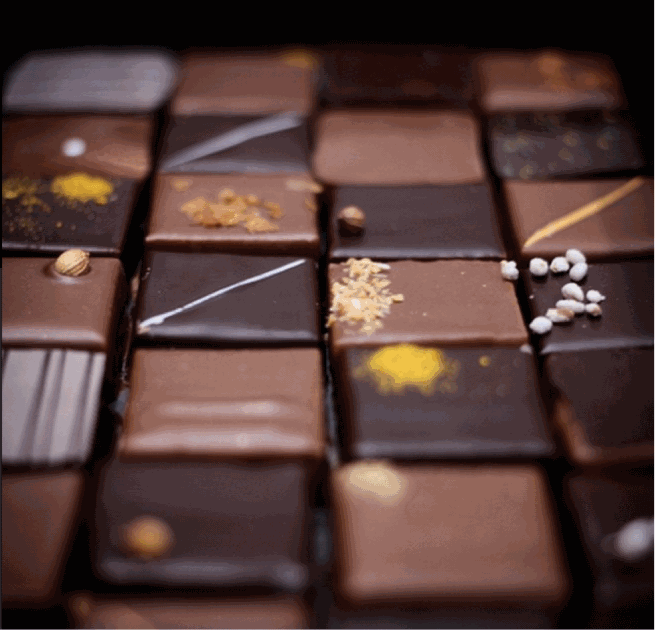 Edwin Yansané is the charismatic co-founder of Edwart Chocolatier, Paris.
At just 28 years old his career so far incudes the openings of two successful stores in the fashionable areas of Le Marais and Concorde and creating some of the most delicious chocolates in Paris, even picking up awards at the Salon du Chocolat.
Nicola Leigh Stewart recently visited Edwin in his Marais store to find out more about chocolate, his Paris recommendations, and what we can expect next from Edwart.
Could you tell us about your chocolate career so far? Why did you choose chocolate, and how did you get to where you are today?
We had the idea of opening our own chocolate shop to try to make new things, to move away from classical combinations and try and offer chocolate not already available here in Paris. Paris is a very cosmopolitan city and it's an inspiring city, it inspires a lot of our chocolate. Not everything is super innovative; there were some chefs already working with spices for example, but we wanted to make it more available to Parisians. Also I chose chocolate because there is no limit to the creativity.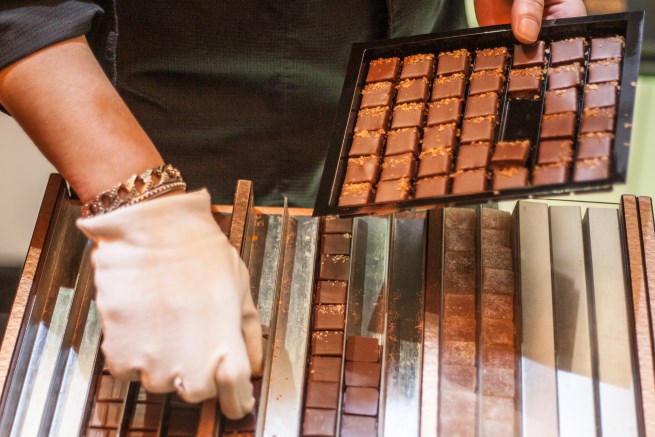 You source your chocolates from a variety of locations, including Venezuela, Vietnam and Madagascar, and you describe them with notes such as fruity, smoked, or floral. What gives chocolate these different flavors, and why did you choose to offer customers so many?
Chocolate is like wine, and it can have many different notes which appeal to different people, for example chocolate from Vietnam is very earthy, but from the Dominican Republic it is more fruity.
But it is not the percentage of the chocolate that affects its taste but the trees, the earth, the sun, even the moment that the farmer cuts the pod, that will all affect the flavor of chocolate. And then three years later for example, even the same place could produce a different flavor of chocolate, if the climate changes or it is a bad season. However even if the flavor does change, a good quality cocoa will never be too acidic or too bitter.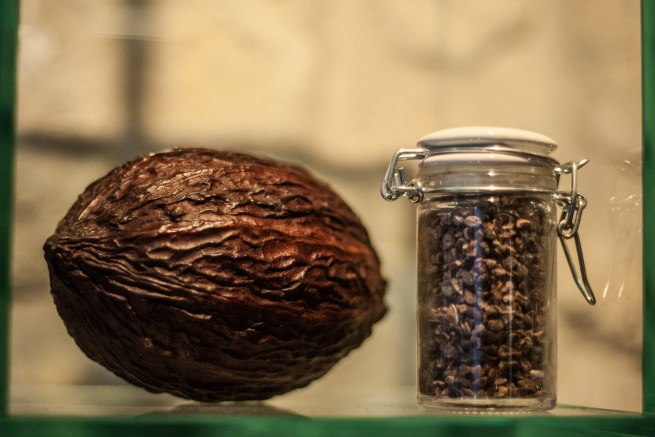 Are their any French chefs or chocolatiers you admire, or who inspire your work?
Yes there a lot: Laurent Duchêne, Mori Yoshida, Jean-Charles Rochoux. But it is admiration rather than inspiration. My inspiration comes from Paris.
You are known for your unusual flavor combinations, such as Japanese whiskey, exotic mango and saffron, and the Praline au Curry Madras, which recently won the award for originality at the Salon du Chocolat. Where does your inspiration come from in Paris for all these flavors?
Paris is a worldwide city, with different people from different places and we try and put this spirit into our chocolate. We want to give the best moments we can to our customers, who are also from all around the world.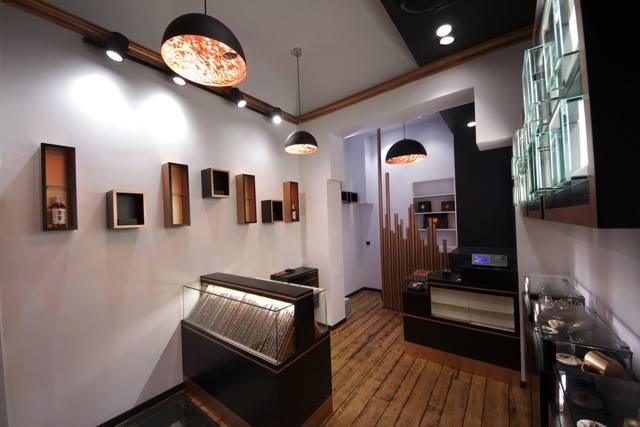 Which chocolate creation are you most proud of?
Every chocolate, I can't choose. I do like the lemon, the pepper, the ginger, the whiskey…but it's hard to choose just one.
Recently we have seen trends in certain foods such as popcorn; any trends to look out for in chocolate?
I don't think there will really be anything new with flavors, but maybe we will see more inventive shapes and designs. A friend of mine for example has a cake shop, Alma the Chimney Cake Factory, which uses an unusual shape and design for their cakes. Countries also have different trends, maybe we will see something from England for example coming over to Paris.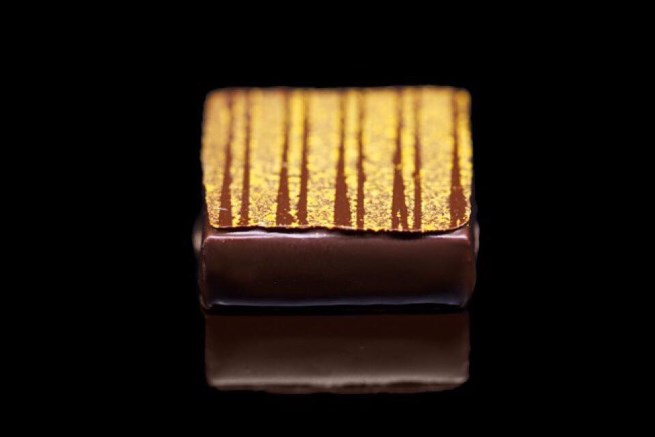 You offer chocolate ateliers at your Concorde boutique. What can someone expect to learn in one of your workshops?
We offer simple recipes so you can remake them at home, including chocolate making as well as our chocolate and praline pâtes. We will also show you how to use different ingredients and flavors such as truffle, eucalyptus, etc.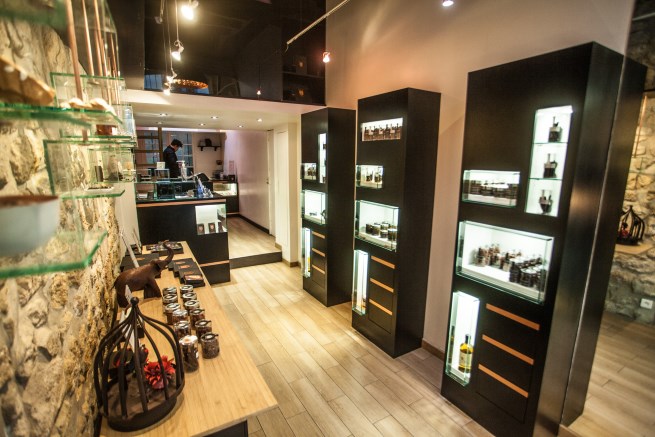 You're Parisian born and bred. What are your favorite things about this city?
I was born in the 12eme of Paris, have since lived in the 11eme, 13eme, 14eme, 15eme, 18eme, now in the 20eme. Every different arrondissement has a different social class, different ethnicities, different people, different restaurants, it's like a different compartment of Paris and the multiculturalism– one of the cool things I like about this city. Plus, all of this gives me inspiration for my chocolates.
Where is your favorite place to eat in Paris?
My home. If I go out I go to a different place every time so I don't really remember where I have been. But I like a variety of different foods and I like that you can find a variety in Paris, such as Japanese, Argentinian, Mexican, Kurdish, Korean….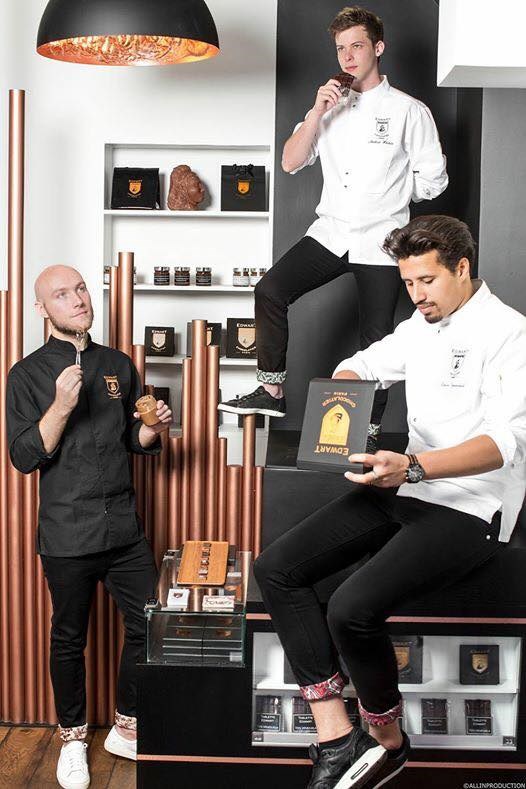 And your favorite place to have a drink?
It depends on my mood, sometimes I go to La Commune in Belleville, Lockwood, The Experimental Cocktail Club, Sherry Butt in Le Marais, Les Bains….I like cocktails in general. I also like Le Depanneur and Le Kremlin in Pigalle.
Your favorite quartier?
I really like the area around Strasbourg St Denis, but also Le Marais where we have one of our shops, Montmartre, Belleville….and also the Bois de Boulogne.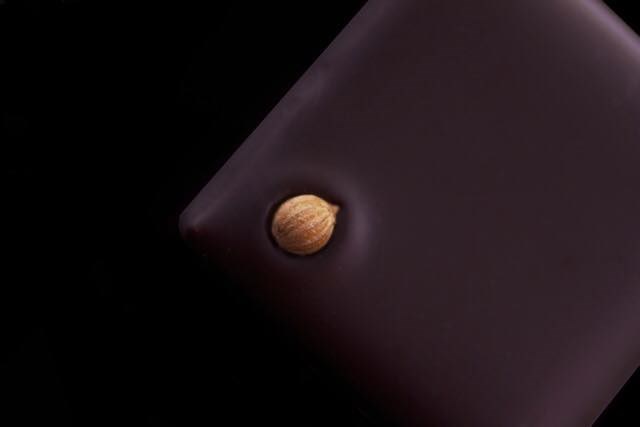 Your favorite thing to do in Paris?
I suppose tourists come here and do lots of touristy things, but since I live here I just enjoy regular things like going out with my friends. However, I do like attending different tasting events for food and drink, like the Maison du Sake for example, and trying the different foods and drinks that are coming to the city.
A secret Paris place you can share with us?
Chez Gustave in Strasbourg St Denis, Siseng by Canal Saint-Martin is also super awesome. Hotel d'Aubusson in Saint-Germain also has a very nice bar.
As someone who must have a sweet tooth, where are your favorite places to indulge in a goûter or a sweet treat in Paris?
I like going to Carl Marletti and Mori Yoshida, who I mentioned earlier and in fact where I bought my galette des rois! Also Alma the Chimney Cake Factory who I also mentioned earlier.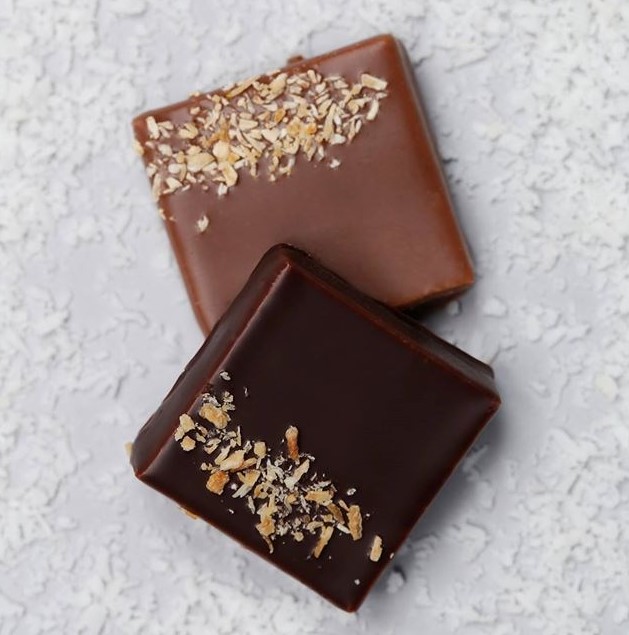 Any favorite French desserts, or foods in general?
I never actually go to the bakery to buy cakes, but I do buy a galette des rois every year! Sometimes I like viennoiserie though, in particular a cramique which is like a big brioche. I also like a Mont Blanc, but not if it's too sweet!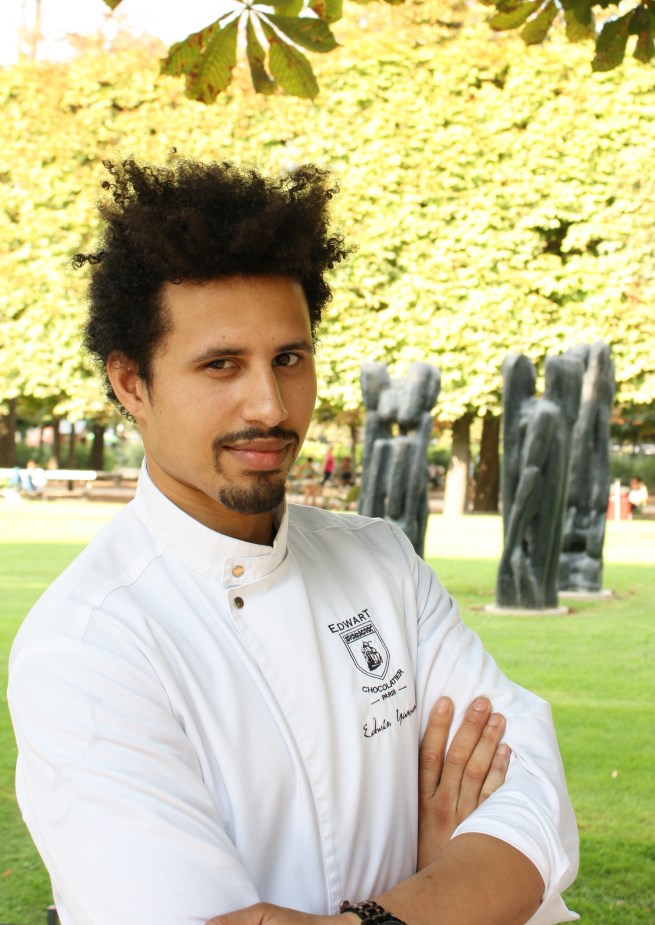 And finally what can we expect next from Edwart? Any new flavors to look out or new events?
Lots of things! We're working on a new collaboration with another brand, new creations, new chocolate bars with fillings like caramel or praline which is completely new for us. We'll also be launching limited edition flavors for one week only, such as our new creation which combines two layers and includes dark chocolate from the Dominican Republic, chestnut paste, cognac and Scottish whiskey.
Edwart can be found at two locations in the city.
Boutique Le Marais
17, rue Vielle du Temple, Paris 4eme
Boutique Concorde
244 rue de Rivoli, Paris 1eme
Both stores are open seven days a week from 11 until 20h.