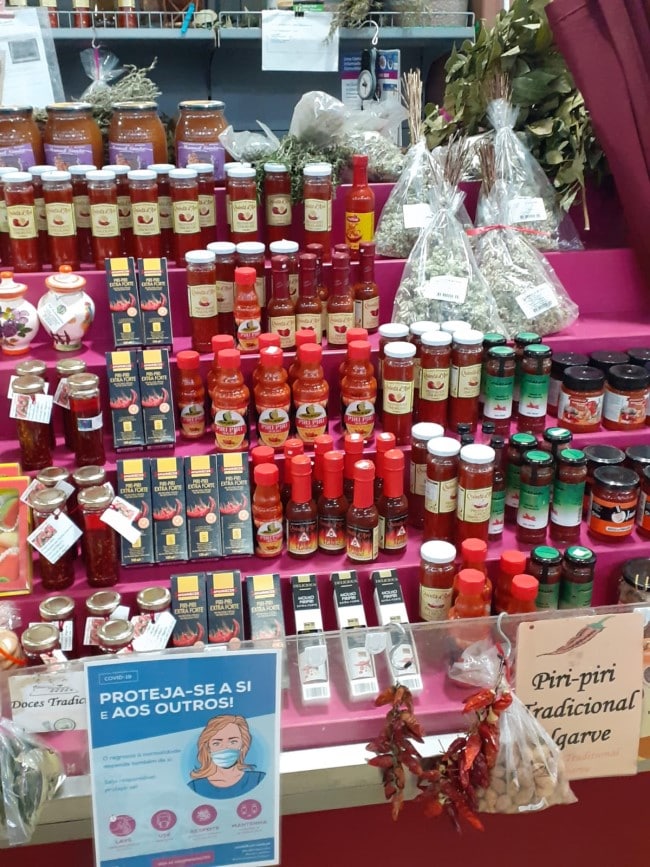 Cooking and eating is not just a way of socializing but also your ticket to travel. Like the Paris Cook Club, are you tired of your "staycation" food and yearn to take a vacation? Here in France, we are just emerging from our third virus-induced lockdown which turned us into virtual chefs. While we miss our Paris culinary sessions, we are anxious to be on the road again exploring foreign cuisines.
Prior to the pandemic, the Paris Cook Club traveled a few times a year, creating memorable meals in the south of France as well as Italy, Spain, Portugal, and Ireland. We rented abodes with good-sized kitchens and multiple bedrooms as we usually had our partners in tow. The challenge was to prepare the food of the region based on local ingredients from nearby markets. Our mates were in charge of selecting the perfect accompanying wines. For the past year, we have been revisiting our ports of call by taking "cookacations" and indulging in imaginary edible adventures.
Paris restaurants have been mostly closed since early 2020. But a journey to the City of Light can be realized through archetypal bistro food, a term dating from Napoleonic times when Russian soldiers shouted bystro (quickly) to waiters. Service has slowed, but the plates are fast and easy to prepare including soupe à l'oignon gratinée (French onion soup with toasted crouton and melted gruyere) and frisée salade (curly endive with crispy bacon and poached egg). Cook a Paris lunch with a Croque Monsieur (grilled ham and cheese) or a Croque Madame (crowned with a fried egg). Sit at a café on the Rive Gauche with a jambon-beurre (baguette with butter and ham) or a crêpe complète (buckwheat pancake stuffed with ham, cheese and egg).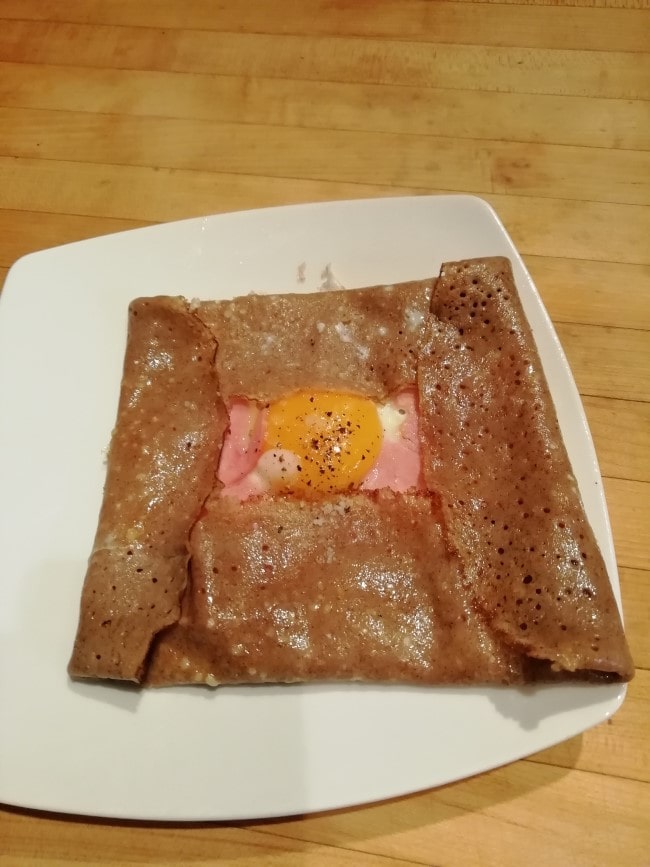 Conjure up Provence, a train ride away from Paris. Olive groves circled by purple waves of lavender provide inputs to repasts washed down by the local Côtes du Rhone wine. Start with tapenade, the classic olive-caper spread, or gratin de chèvre (goat cheese melt) studded with black Nyons olives. Boil up some bouillabaisse, the fish stew made by Marseillaise fishermen to use their leftover catch. Its codified preparation includes rascasse (rockfish) and rouille, a spicy saffron sauce the color of rust. A Provençal specialty to address your travel woes is daube, bacon-coated beef braised in red wine. Or trek to a Provençal festival serving soupe au pistou, a hardy mixture of beans, vegetables, and coquillettes (small macaroni) enlivened 00by a bright basil sauce.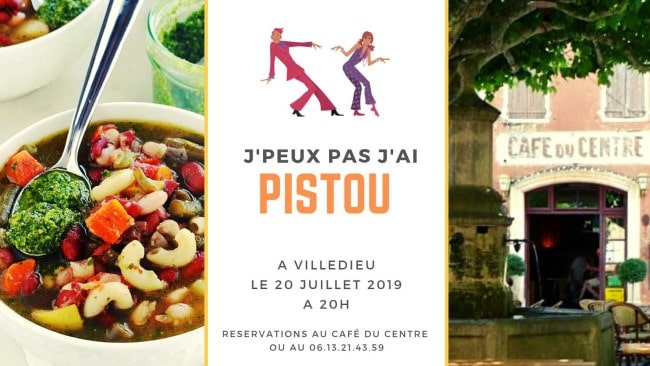 Recreate the magic of Venice, where a few years ago we lingered over cappuccino next to the Rialto market planning the evening menu. At midday, we stand at a bacari (wine bar) with an assortment of cicchetti or small bites of creamy cod bruschetta and arancini or "little oranges" (fried rice balls). Later with wine in hand, we again cook in the shadow of the Santa Maria Della Salute (St. Mary of Health) church built to ward off the original plague in the 1600s. We repatriate our Venetian kitchen through iconic Fegato alla Veneziana or thinly sliced liver and onions piled on velvety polenta. Fritto misto (fried mixed shellfish) and sarde in saor (sweet-sour sardines) can also bring the lagoon back to life.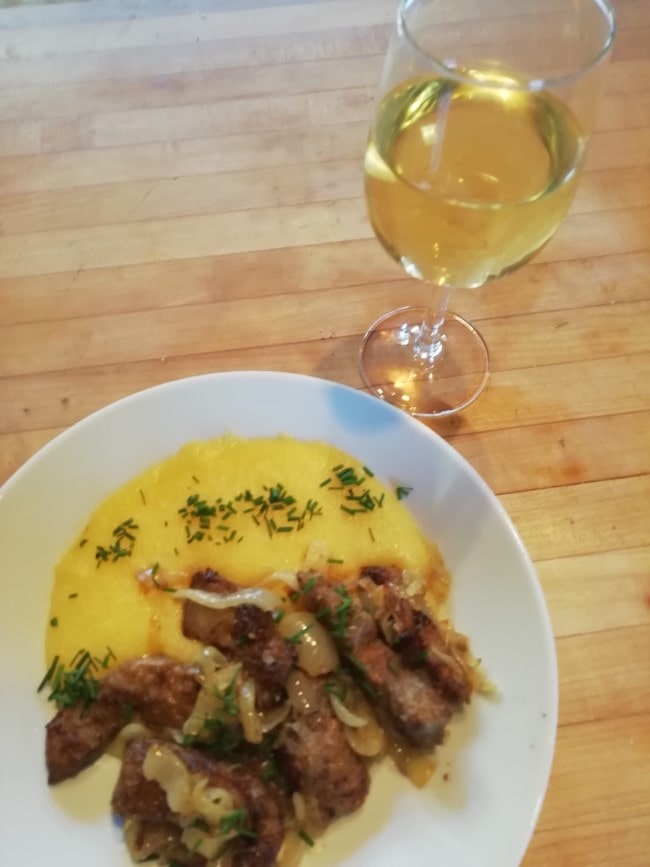 Cooking Portugal involves recharging the cuisine of the Algarve, the southern region of white-washed fishing villages and abundant seafood. Angelo, the mascot of the Paris Cook Club, is a tiny chef made from Portuguese seashells. He watches over us as we contrive cataplana, a rich lobster-based stew named for its serving dish, or fiery Portuguese paella also titled for its shallow pan or paellera. A pilgrimage to Albufeira is planned with piri-piri, the sweet-salty hot sauce that explodes in your mouth. Originating in the Portuguese colonies of Angola and Mozambique, piri-piri is Swahili for chili peppers which marinate everything from chicken to prawns. Fly to Faro with cinnamon-dusted pastel de nata, custard tarts birthed by monks to use egg yolks left over from starching habits.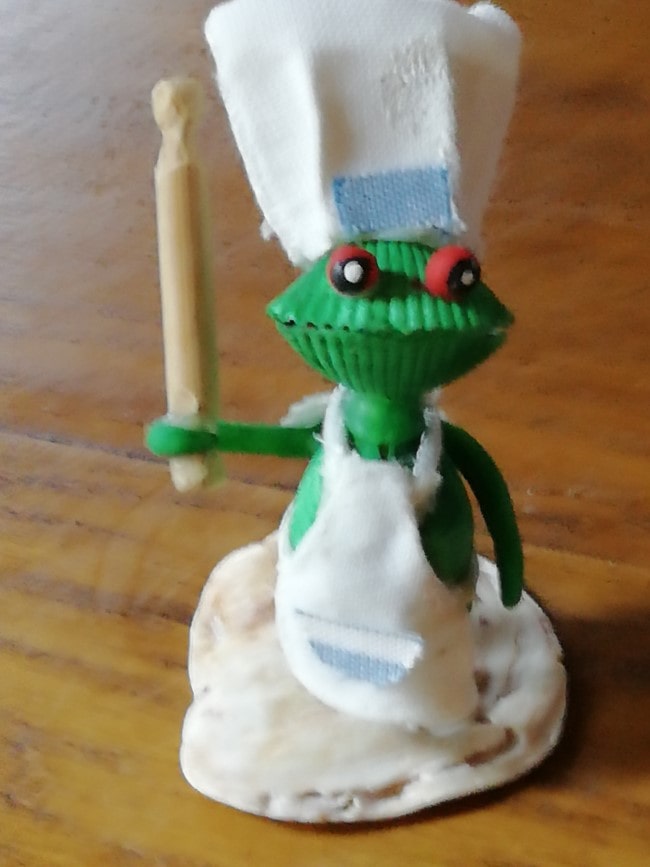 On offer is an excursion to San Sebastian, the foodie capital of Spain with the highest number of Michelin stars per square meter in Europe. Tuck into a smorgasbord of pintxos or small Basque tapas featuring cod croquettes, Spanish omelets, and the classic Gilda. This tiny skewer of olive, pickle and anchovy is named after Rita Hayworth's character in the movie Gilda where she is described as verde, salado y picante (green, salty and spicy). Travel by turning out Poulet Basquaise, a red hot combination of chicken, rice, espelette peppers, and chorizo. Or fantasize a river walk in Bilbao when rustling up shrimp pil pil which echoes the sound made by the prawns sizzling with garlic and chilies.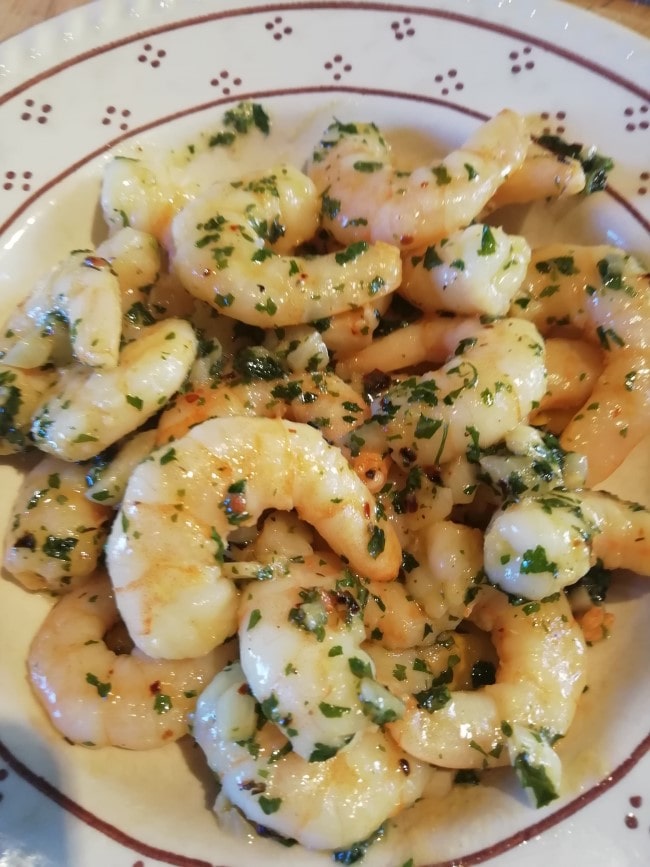 Irish food is always on the menu around St. Patrick's Day. Skip the green beer but visit Dublin though baked ham and colcannon, a simple mixture of mashed potatoes and cabbage. Imagine yourself in Temple Bar enjoying live music while eating fish chowder brimming with haddock and potatoes. The ubiquitous spud is also the basis of Boxty or potato pancakes and tops shepherd's pie (with lamb) and cottage pie (with beef). But buttery pastry adorns steak and Guinness pie. Pandemic bread-making lends itself to no-yeast Irish soda bread slathered with salmon smoked in oak chips from Irish whisky casks.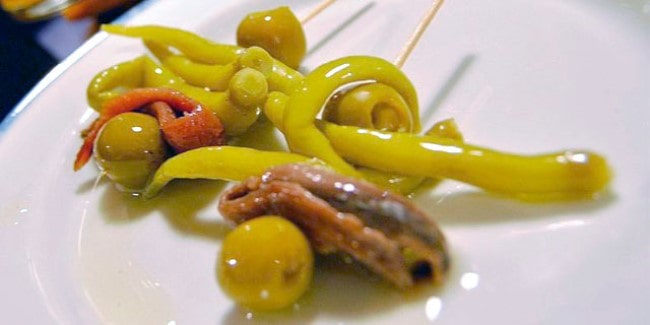 Our culinary trip to Tuscany was Covid-canceled in May 2020. Lunch in Florence would have been green and white like the marble façade of the Duomo (Cathedral). Spinach, the favorite vegetable of Florence-born Catherine de Medici, underpins all foods Florentine. You too can create Crespelle alla Fiorentina (ricotta and spinach-stuffed crepes) and wash them down with a bright orange Aperol Spritz. Because in Lucca it is a sin to throw bread away, compile panzanella salads of toasted croutons and heirloom tomatoes. Licorice-flavored fennel is featured in Tuscan treats from finocchiona (salami) to cantuccini (fennel biscuits) and can be the foundation of your fennel pork roast.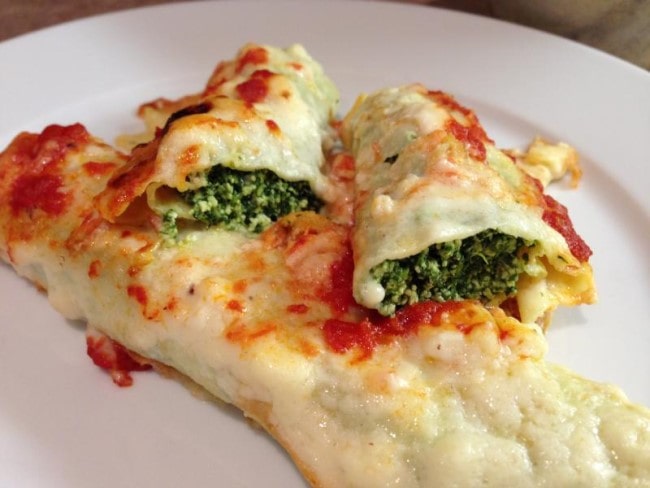 Travel to Paris appears to be on the menu for vaccinated tourists later in 2021. In anticipation, peruse your cookbooks and take your taste buds to France. Dawdle over a cassoulet and a crème brûlée to bring Parisian flavors to your kitchen. Luxuriate in l'oseille-sauced (sorrel) salmon and langues-de-chat (ladyfingers) to escape to the culinary capital. Fashion a fluffy cheese soufflé and a fondant au chocolat (molten cake) for a cultural bite. You can research Cooking Classes in Paris and food walking tours while booking a table in the Michelin guide. You will be tasting Paris before you know it.
Want to be inspired by more French foodie experiences and enjoy classic French food, wine and recipes? Head to our sister website, Taste of France, here.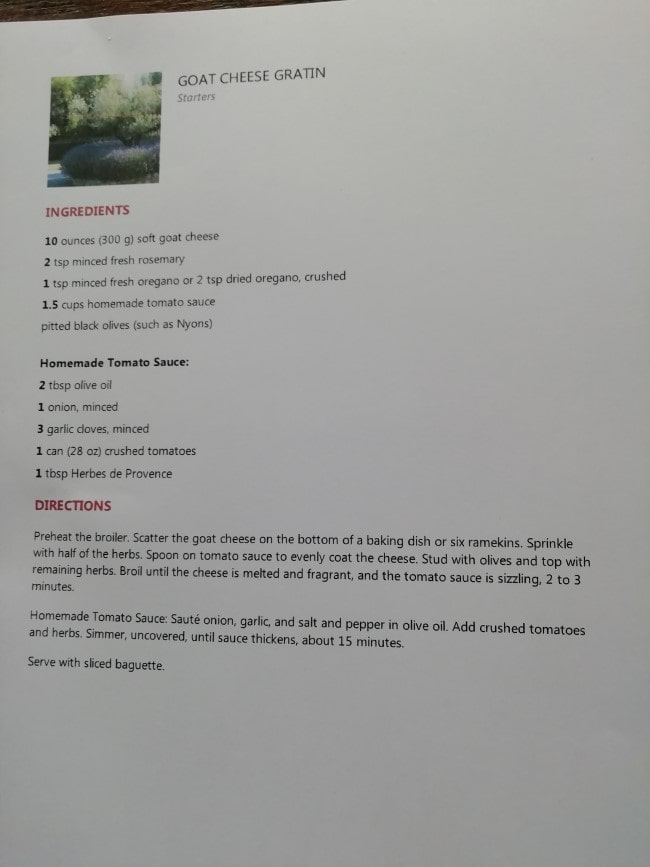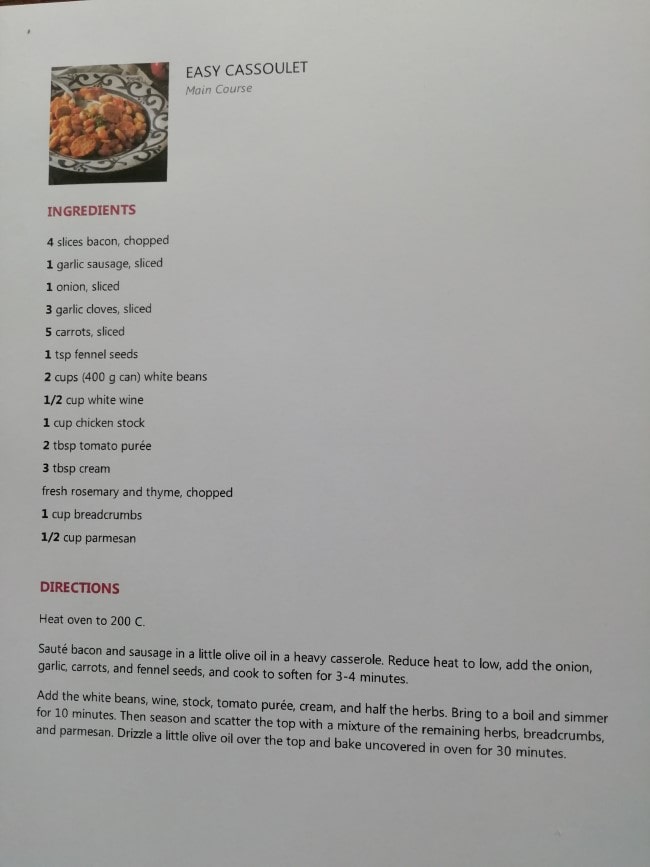 Lead photo credit : Piri-Piri Sauce (C) Candice Stevens
More in Dinner, Easy, food, gastronomy, Paris cook club, recipe, restaurant, Reviews
---
---