Agapé Substance, Paris 6th
Novelist Paulo Coelho, author of The Pilgrimage, among other spiritual tomes, defines agapé as "love that consumes," the highest and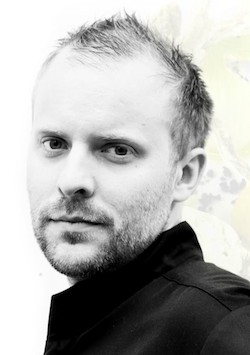 purest form of love surpassing all other types of affection. Wonder if he's thought of visiting Agapé Substance, because, if he can get a reservation, he'll see that David Toutain (ex-Passard, Gagnaire, Ambroisie, Veyrat, New York, chez Corton) and Laurent Lapaire (ex-Arpège, etc.) create agapé at their Left Bank address.
You know L'Agapé launched 2008 and L'Agapé bis in 2010. The new Agapé Substance, located in the former Don Carlos Flamenco bar and restaurant, opened in June 2011. The glass space reflects the zeitgeist of today: clean décor by Zen+dCo for the long and thin room. Sit at the counter or book the VIP chef's table opposite the open kitchen. Superb ventilation, you won't come away needing to wash hair and give everything to the dry cleaners—how much do you hate that? This is more information than you need, but chairs and stools are re-editions of Mies van der Rohe and you can have a massage in the Japanese-style Toto loo, assuming you push the right button!
Toutain creates dishes around fresh market products that arrive daily. Vegetables from Annie Bertin, Hugo Desnoyer's beef, Eric Kayser's bread and Bernard Antony's cheeses. Dishes are riffed around wild herbs such as berce from the Jura, brought to the table for you to sniff. Choose three, four or five courses from a list of ingredients that Toutain and his team will interpret for you. If you have allergies or don't like, say, veal, there's no problem; it's made to measure for you. The dishes are contemporary compositions, some don't get it; complain of mini-portions, you'll appreciate it or not. It's definitely art but depends if you prefer Donald Judd or Henri Matisse, Harrison Birtwistle or Beethoven.
Wines, on iPad, are mostly natural or organic, say, Domaine Casabianca's U Stiliccionu's robust Corse "Antica" (€36) or Les Milles Vignes from J. Guerin, Languedoc (€55).
"We like to think we're the new mercenaries of the bistronomie," says Toutain.
Tél: 01 43 29 33 83
66, rue Mazarine, Paris 6th
Métro: Odéon
Open Tuesday through Saturday for lunch 12:30—2pm and dinner 8-10pm
Shut Sunday-Monday
Lunch: €65€ ++ with wine
Dinner: €99 ++ with wine
Advance reservations highly recommended for this small, popular restaurant

Margaret Kemp is a Cordon Bleu graduate who spent a year traveling the world, working and watching in the kitchens of top chefs from Sydney, Australia via Bangkok, Hong Kong, California, New York and France. She reports for BonjourParis on the latest European trends, restaurants and hot spots. Please click on her name to see her weekly stories dating back to 2003 . . . et merci, Margaret.
You are reading an excerpt from PREMIUM CONTENT sent first to Premium Members who read our Sunday BUZZ column for the latest top chef news, restaurant openings, trends and happenings in Paris, London, Nice, Cannes, New York and other international destinations. If you're a culinary traveler, please consider an annual Premium Membership with exclusive content and members-only benefits.

Subscribe for
FREE

weekly newsletters with subscriber-only content.
BonjourParis has been a leading France travel and French lifestyle site since 1995.
Readers' Favorites: Top 100 Books, imports & more at our Amazon store


We daily update our selections, including the newest available with an Amazon.com pre-release discount of 30% or more. Find them by starting here at the back of each section, then work backwards page by page.
All new, including "French Bistro: Seasonal Recipes" by Bertrand Auboyneau, the owner of Bistrot Paul Bert in Paris.
Click on this banner to link to Amazon.com & your purchases support our site….merci!