Le Figaro in English: France News of the Week January 14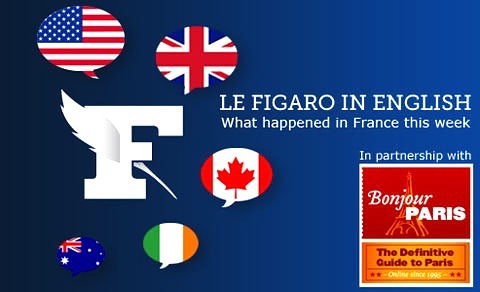 France News of the Week by our news partner, Le Figaro in English
___________________________________________________
French Reporter First International Journalist to Die in Syria
On Wednesday, French reporter Gilles Jacquier was killed in the Syrian town of Homs. He is the first western journalist killed in the revolution against leader Bashar el-Assad in Syria, which began last March.
Jacquier, 43, worked as a reporter for French television service France 2 since 1999. He won the Albert-Londres Prize for his work in 2003 and he covered wars in Iraq, Afghanistan, Kosovo and Israel.
France President Nicolas Sarkozy and Foreign Minister Alain Juppé have demanded investigations into his death.
___________________________________________________
French Cell Phone Users "Free-d"
This week, French are going crazy to switch their cell phones to the new service offered by Free Mobile with unlimited calls, MMS, texts and (3G) Internet for €19.99/month.
Free has a habit of shaking up the French digital market. Free brought a veritable Internet revolution to France when it offered a monthly package for €29.99 (including unlimited calls, internet and TV.) 4.9 million French subscribe to the service today.
Iliad, its parent company, is the No. 1 technology service in France and CEO Xavier Niel has been compared to the French Steve Jobs. Competitors have been scrambling since the announcement.
___________________________________________________
French Investigations Establish Beginnings of Rwandan Genocide
After 17 years, French authorities have lifted the veil on the mysterious attack on the airplane of Rwandan President Juvénal Habyarimana. This 1994 event sparked the Rwandan genocide. Investigations concluded that Hutu extremists shot down the plane, which was on loan from France and piloted by a French crew.
In an earlier investigation, a French judge ruled that the Tutsis were responsible for the blast, a decision that fractured France's African relations for many years. Rwandan political leaders said the change in verdict is welcomed and ends "years of manipulations and lies."
___________________________________________________
First 2012 polls show new trends for the upcoming French presidential election
The first polls of 2012 show a new state of play for the New Year.
One of the first big surprises was the both spectacular and unexpected leap in the polls of centrist, MoDem candidate François Bayrou. According to the TNS Sofres barometer, he gained 14 points. Despite the leap, he stayed in fourth place.
The first poll of 2012, published earlier in the week by the French newspaper Journal du Dimanche (JDD) and Ifop, showed the gap of the first round is shrinking. Sarkozy is only two points behind the Socialist frontrunner François Hollande after three long weeks of stagnation in December. Sarkozy (26%) is literally stepping on the heels of François Hollande (28%).
Another poll showed that one-third of French voters sympathize with the far right party le Front National, a finding that has provoked heated responses from the left. FN candidate Marine Le Pen is in third place in the polls.
___________________________________________________
Cantona's false candidacy raises homelessness awareness
Éric Cantona, the Manchester United player turned comedian and activist, propelled the question of housing to the center of the presidential debate by announcing his candidacy in the French daily Libération.
He later revealed that his announcement was actually part of a media campaign supporting his charity cause, la Fondation Abbé Pierre (FAP).
___________________________________________________
Sales begin in France
The hunt for bargains has begun. The much anticipated winter sales kicked off in France on Wednesday and won't finish until February 14.
» Le Figaro in English on Facebook and Twitter

Subscribe for
FREE

weekly newsletters with subscriber-only content.
BonjourParis has been a leading France travel and French lifestyle site since 1995.
Readers' Favorites: Top 100 Books, imports & more at our Amazon store
We daily update our selections, including the newest available with an Amazon.com pre-release discount of 30% or more. Find them by starting here at the back of the Travel section, then work backwards page by page in sections that interest you.
Click on this banner to link to Amazon.com & your purchases support our site….merci!
Leave a reply
Your email address will not be published. Required fields are marked *