Studying in France: The American University of Paris
Even before the Second World War, as early as 1830, Americans had discovered the lure of Paris. Writers, artists, doctors and politicians made the hazardous journey across the Atlantic for their lives to be changed forever. Figures like Ralph Waldo Emerson, Nathaniel Hawthorne, Henry James, Harriet Beecher Stowe, Mark Twain, Mary Cassatt and John Singer Sargent all flourished and fell in love with their new city.
The 1920s saw a new influx of Americans like Hemingway and Scott Fitzgerald, Dos Passos and Henry Miller. The 1940s attracted writers and musicians, James Baldwin and Miles Davis, while Josephine Baker stunned audiences and loved her new homeland so much, she worked undercover for the allies during the Second World War.
It was not only artists drawn to Paris; travelers, backpackers, dreamers, and adventurers of all ages trod the now well worn path to the City of Light. But above all, it was the young who made their way to Paris. Some of the very lucky ones stayed and studied there.
In 1962, Dr. Lloyd DeLamater, a U.S. Foreign Service Officer, founded the American College in Paris (ACP). At first a modest enterprise with about 100 students, the ACP offered a two-year junior college course. Most of the students were the sons and daughters of American service personnel and expatriates living in France and Europe. None the less, 15 part-time professors taught an impressive range of courses including, English, Economics, Fine Arts, Government History, French, German, Spanish, Philosophy, Mathematics and Sociology. Two years later in 1964, the first influx of students received their diplomas of study enabling them to complete their degree in the United State.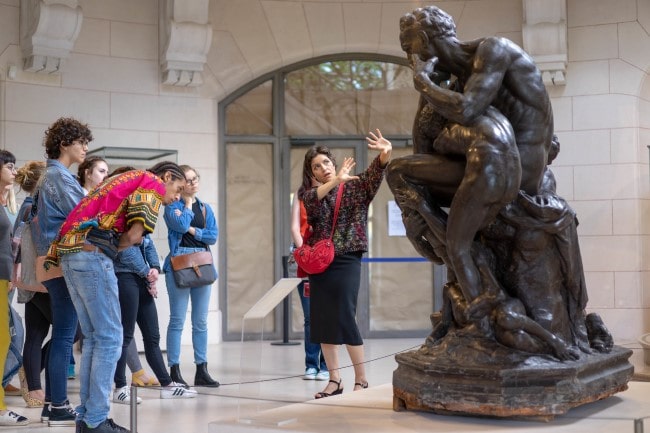 From the college's first inception, one of its major aspirations was the promotion of culture, not only in the classroom, but also in field trips to museums, monuments and cities, to broaden students' understanding and give them the physical experience of their subject. Almost 60 years later that has not changed and The Cultural Program still organizes ever more extensive, didactive, faculty-led study trips. These study trips can last from one day to month-long excursions to a variety of global destinations that can include disparate places: the Vatican (studying art history), Fez in Morocco (observing the effects of globalization), Iceland and India. (There is a possibility of aid with funding from the University's Coup de Pouce fund.)
However, over the years, much has changed. By 1978, and doubtless due in some part to the decrease in the U.S. military presence in Europe, over 50% of the students were non American. In 1974, ACP became an accredited four-year bachelor's degree-granting college.
Already one of the oldest American institutions of higher learning in Europe, and the first to be established in France, it was almost inevitable that by 1988 its name was changed to The American University of Paris, and by 2005, the University was offering courses culminating in a Master's. AUP offers majors in 26 subjects as diverse as Global Communications, Film Studies, History, Law and Society, Journalism, Philosophy and Middle East Pluralities. What's more, 39 minors are offered. The average class size is 15 and the average student-to-faculty ratio is 8:1.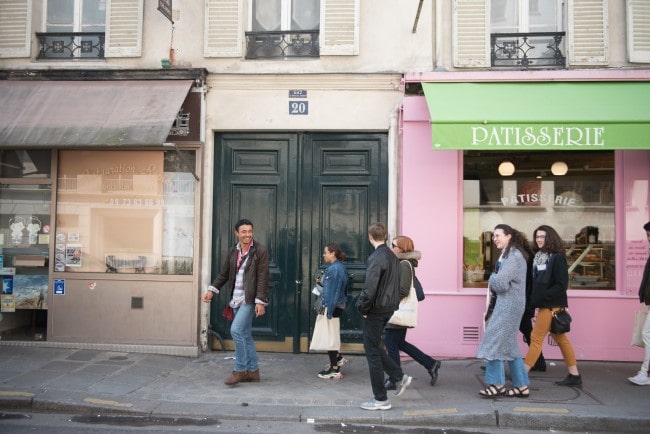 Student numbers average now 1200, 1,000 of which are undergraduates and 200 graduates. There are some 103 nationalities among the students, 21 nationalities in the faculty and 65 languages spoken on campus. The top six countries students represented are USA, UK, Switzerland, Italy, Lebanon and Morocco. The six most common passports are USA, France, UK, Russia, Canada and India and the five most common languages in 2021 were Spanish, French, Russian, Arabic and German, making the AUP a melting pot of impressive proportions.
The university's language of instruction is English, although students must show a level of proficiency in French prior to graduation.
It would be remiss to ignore the location of the university as a secondary attraction. The setting in the 7th arrondissement is the very heart of Paris, two steps from the Seine and the Musée d'Orsay, within easy walking distance to the Louvre and Notre-Dame on one side, and in the other direction, the Eiffel Tower, Les Invalides and the Champs-Elysées.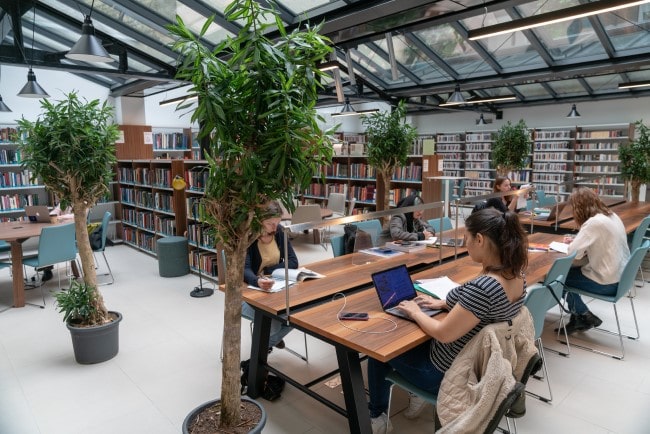 From its humble beginnings in the American Church, the university has spread exponentially. The Quai d'Orsay Learning Commons, a building of ten floors over 2000 square meters, encompasses the AUP Library housing more than 41,000 books, 545,000 ebooks, reading rooms with internet access, and staff on hand to assist with research. The Learning Commons, which includes both the library and the Academic Resource Centre are linked by a glass atrium to the Combes Student Life Center, the two buildings centralizing all student services in one complex. The Combes building, renovated in 2014, houses the AMEX Cafe, student clubs, the Thamer Salman Media Center, the Joy and Edward Frieman Environmental Science Center, the AUP Fine Arts Gallery, classrooms, art studios and faculty offices. The AUP Fine Arts Gallery, founded in 2003 by Professor Emeritus Ralph Petty, has welcomed over 120 exhibitions to date and is today curated by Jonathan Shimony, a professor of Fine Arts.
Athletics is an integral part of the university. The first sports team was founded in 1963, a mere year after the university's creation. Volleyball and equestrian sports were added to the sports program in 2008 and the Athletics Program participates regularly in Regional University Championships and AUP students benefit from preferential gym memberships.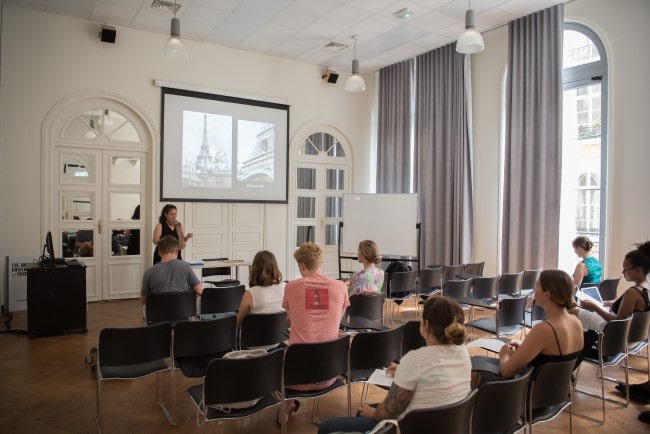 The AUP offers either three- or six-week summer school, a chance for students to live and learn and experience Paris. The university offers a range of subjects including Art History, Business, Psychology and Fashion. The intensive summer course includes French Immersion and Creative Writing.
Graduates will find themselves among illustrious company. Since 1984, the AUP have been awarding honorary degrees to scholars, writers, artists, political figures and researchers. The long list of recipients include Gene Kelly, Olivia de Haviland, Simone Veil, Pierre Salinger, Jessye Norman, Simon Weisenthal, Muriel Spark and I.M. Pei.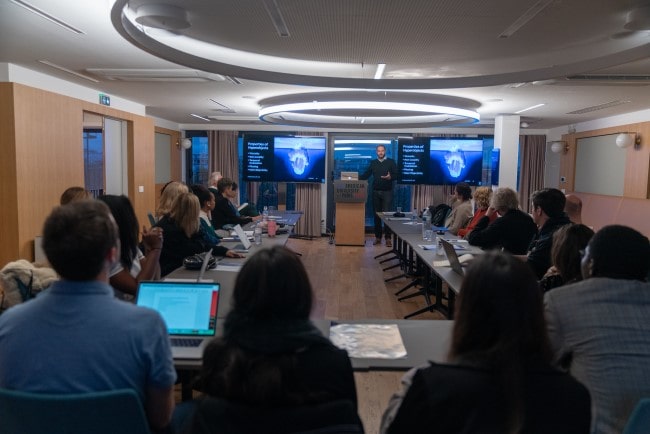 Faculty members are no less illustrious and include: Jim Bitterman, senior European correspondent for CNN in Paris; Dan Gunn, writer and translator and the editor of the Samuel Beckett's Letters project; Madeleine Czigler, fashion journalist; Christy Shields, anthropologist; and Philip Golub, political scientist.
Alumni of note stretch from the aristocracy (Cleo von Adelsheim, German noblewoman and actress; the 11th Duchess of Cadaval, Diana Alvarez Pereira de Melo; Andrea Casiraghi, fourth in line to the Monagesque throne) to an array of other prominent individuals (Fernando Rees, Brazilian professional racing driver; Peggy Lehner, Ohio State Senator; Gina Torry, Senior Advisor, Nobel Peace Prize Global Programs; author Michael J Varhola; and the actor Michael Weatherley).
Although the experience of studying and living in a foreign country is unquestionably life enhancing, it's also a little daunting. AUP has addressed both parents and students misgivings with a comprehensive care package; the first and perhaps the initially most important is accommodation. All first-year AUP students are required to choose an AUP housing option. This can be in one of AUP's residences, or through one of their selected housing partners. The options offered are all furnished and located in safe neighborhoods within an easy commute to the university. The shared housing could be in two- or three-bedroomed apartments, or a home stay. Second year students have the option of searching for an independent apartment with the assistance of the Office of Residential Life.
Student clubs and organizations encourage the students to learn and meet other students and make friends with students with similar interests, a vital component for adjusting well in an unfamiliar environment. AUP clubs include AUP for Consent, AUP Oslo Pax Club, Migrant Justice Club, the Debate and Politics Club, AUP philanthropic club, AUP Green, the Student Government Association and the Graduate Student Council.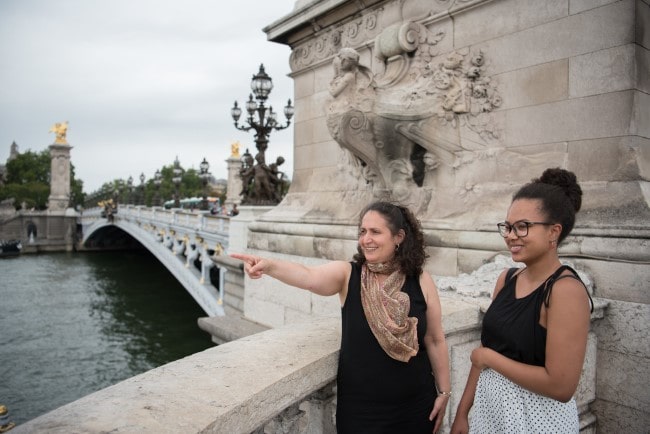 The university has comprehensive media production workshops, run by the students themselves in print, digital and broadcast. They produce the Peacock Magazine, write articles for The Peacock Plume, and produce videos for Peacock TV, the university's own student run video production club. The AUP radio club organizes a daily radio show in collaboration with World Radio Paris.
AUP's admissions process is not purely and strictly led by qualifications. The AUP prefers to have a holistic approach to admissions; by this they mean that they take into consideration a student's whole profile including grade point average, extracurricular activities, leadership, experience etc. They are looking for students who "will thrive on campus, who are engaged, curious and have a desire to explore, not only the world, but their academic and career interests both inside and outside the classroom."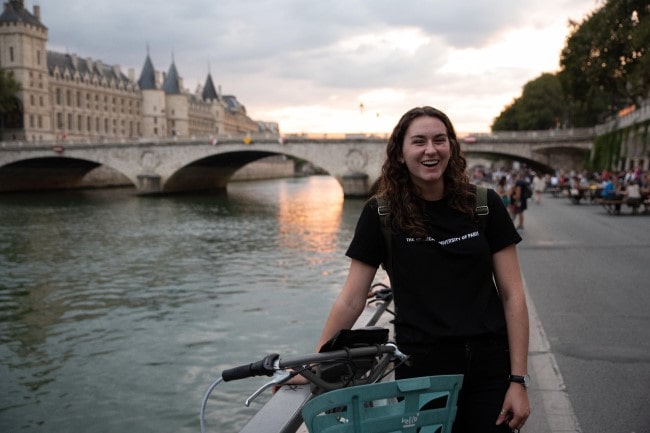 To quote from the prospectus:
At AUP the liberal arts takes on a global perspective. Our goal is to prepare you to thrive in international environments, communicate across cultural and disciplinary boundaries, and develop the skills necessary to succeed in graduate school and international careers.
We keep critical thinking, effective writing, digital communication and hands- on problem solving at the heart of our curriculum and engage our students with big questions that challenge them to embrace the spectrum of human knowledge across the humanities, art and social and natural sciences. Students are challenged by an array of vigorous majors in fields ranging from computer science, economics and environmental science to fine arts, history and philosophy.
Lead photo credit : AUP Amex Cafe. © AUP
More in Americans in paris, study abroad, university
---
---