A Paris Tribute to Josephine Baker
Josephine Baker is no stranger to headlines. Her performing career as a dancer, singer, and actress brought her international stardom, as she broke barriers of all kinds. Her multi-faceted life inspired many — particularly women and people of color. She was a civil rights activist, member of the French resistance, fundraiser for France's war effort, animal lover, friend and muse to the artists and writers of the time, author, pilot (so rare for women of that era), French Airforce lieutenant, and a mother of 12 adopted children. Josephine Baker: Trailblazer and Visionary. © Carl Van Vechten/Public Domain This past week has attracted a barrage of new Baker headlines, with her induction into the
Panthéon
on November 30. She is the first woman of color, the first American, and the first performing artist to receive such an honor. The Panthéon: A Monument Honoring the Heroes of France. © Meredith Mullins This recent spotlight has enabled the world to know the depth and nuance of her layered life — to discover more of her story. Her dedication to human rights and freedom in all forms has sparked celebrations around the world — to pay tribute to her and to shine even more light on the continuing struggle for equality and human dignity that is in such focus today. She carried an ideal of mankind. She fought for the freedoms of each and every person. Her cause was that of universalism. The beauty of the human race. Universal equality before individual identity. Emancipation against discrimination. She fought for dignity. She fought for everyone. —Emmanuel Macron (from the Panthéon induction ceremony). In a solemn and moving ceremony, a casket draped in the blue, white, and red of the French flag, was carried up a long red carpet into the iconic Panthéon building, where 80 other French luminaries rest. The ceremony was a symbolic laying to rest, as she remains buried in the Monaco cemetery that keeps her close to her husband and to Princess Grace, who supported her during financial struggles toward the end of her life. The Panthéon Ceremony. Courtesy of the French Embassy for the U.S. on Twitter
SUBSCRIBE
ALREADY SUBSCRIBED?
BECOME A BONJOUR PARIS MEMBER

Gain full access to our collection of over 5,000 articles and bring the City of Light into your life. Just 60 USD per year.

Find out why you should become a member here.

Sign in

Fill in your credentials below.
Josephine Baker is no stranger to headlines. Her performing career as a dancer, singer, and actress brought her international stardom, as she broke barriers of all kinds.
Her multi-faceted life inspired many — particularly women and people of color. She was a civil rights activist, member of the French resistance, fundraiser for France's war effort, animal lover, friend and muse to the artists and writers of the time, author, pilot (so rare for women of that era), French Airforce lieutenant, and a mother of 12 adopted children.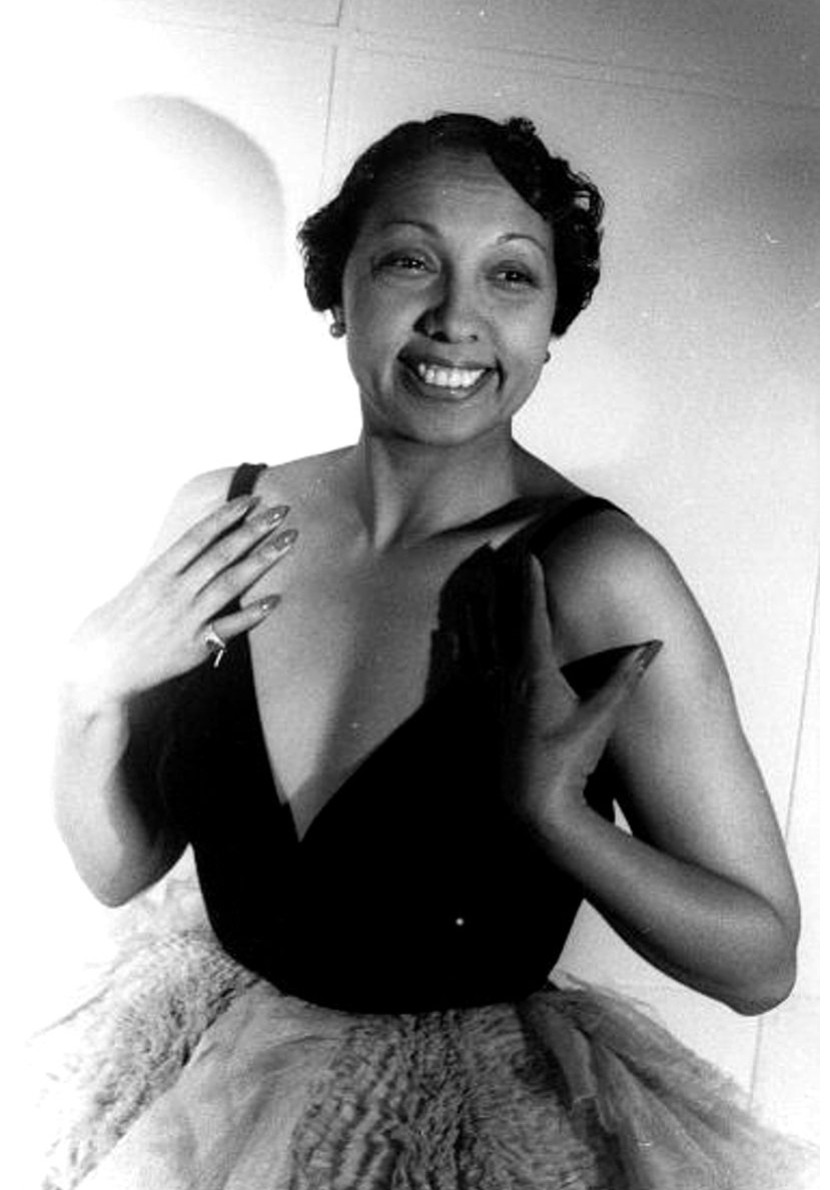 This past week has attracted a barrage of new Baker headlines, with her induction into the Panthéon on November 30. She is the first woman of color, the first American, and the first performing artist to receive such an honor.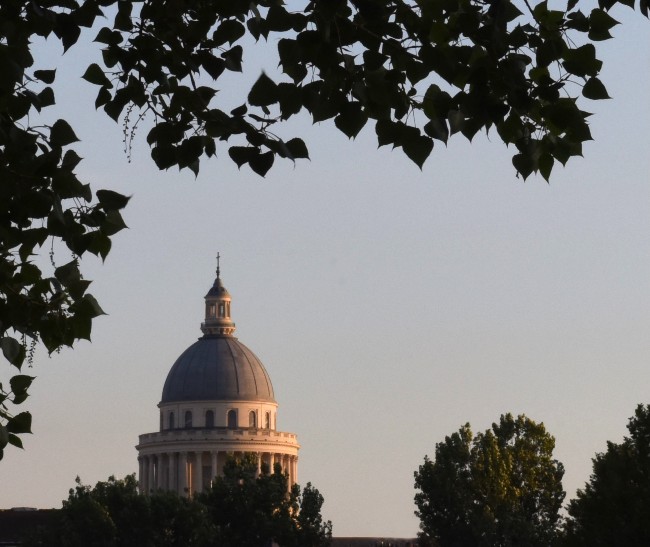 This recent spotlight has enabled the world to know the depth and nuance of her layered life — to discover more of her story. Her dedication to human rights and freedom in all forms has sparked celebrations around the world — to pay tribute to her and to shine even more light on the continuing struggle for equality and human dignity that is in such focus today.
She carried an ideal of mankind. She fought for the freedoms of each and every person. Her cause was that of universalism. The beauty of the human race. Universal equality before individual identity. Emancipation against discrimination. She fought for dignity. She fought for everyone. —Emmanuel Macron (from the Panthéon induction ceremony).
In a solemn and moving ceremony, a casket draped in the blue, white, and red of the French flag, was carried up a long red carpet into the iconic Panthéon building, where 80 other French luminaries rest.
The ceremony was a symbolic laying to rest, as she remains buried in the Monaco cemetery that keeps her close to her husband and to Princess Grace, who supported her during financial struggles toward the end of her life.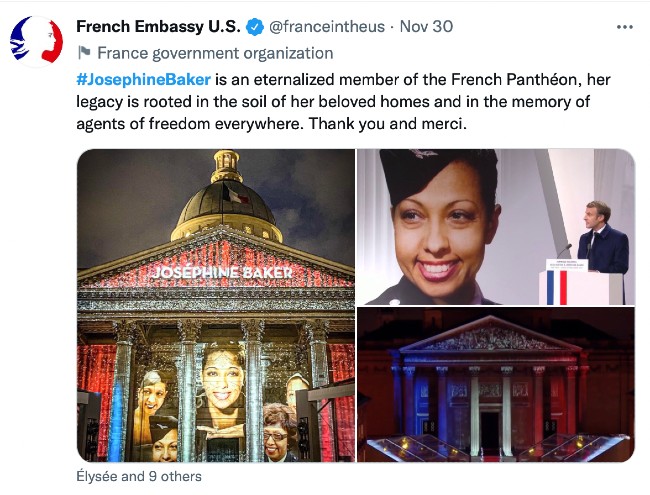 The casket was filled with earth from four places that had special meaning for her—
St Louis, Missouri, where she was born,

Paris, where she thrived and felt more of an equal than she ever did in the segregated United States,

the Chateau des Milandes in the Dordogne, where she raised her "Rainbow Tribe" of multicultural, multiethnic adopted children as a testament to a universal sense of fraternity and where she hid Resistance fighters and Jewish refugees, as well as weapons, during the war ("I had just one thing in mind and that was to help France," she said), and finally,

Monaco where she lived toward the end of her life.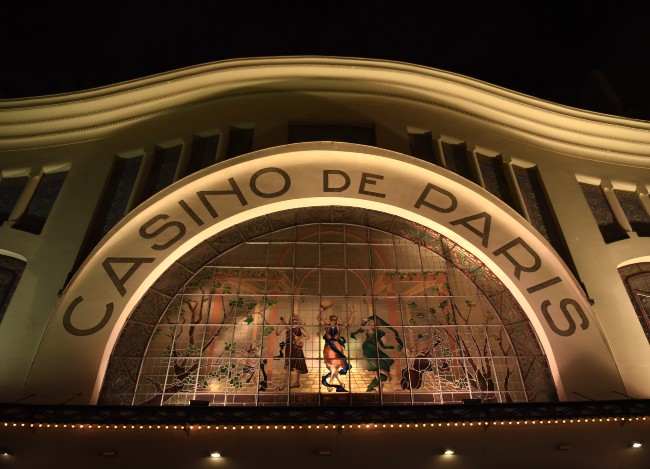 Josephine en Rose
On the evening of her induction, many events were held in Paris and around the world (including a blue/white/red illuminated Empire State Building in New York City).
Maison Noire Américaine and Little Africa hosted a unique celebration for the Franco-American Paris community at the historic music hall Casino de Paris to commemorate Ms. Baker's trailblazing life.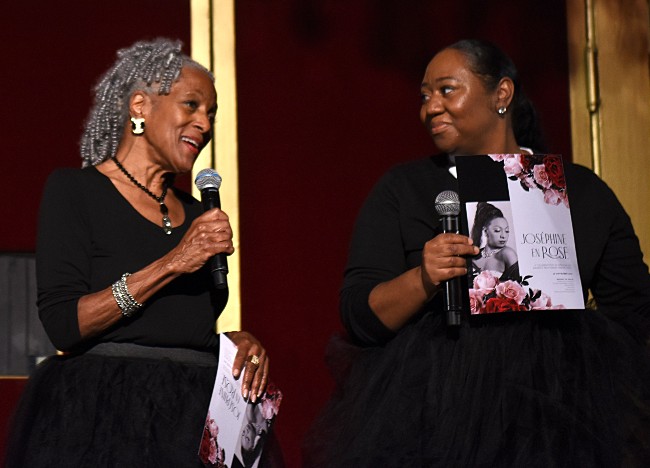 Speakers and performers provided a multi-sensory view, including historical reflections that went authentically beyond the mainstream media clips, as well as music and dancing that captured the essence of Ms. Baker's free spirit.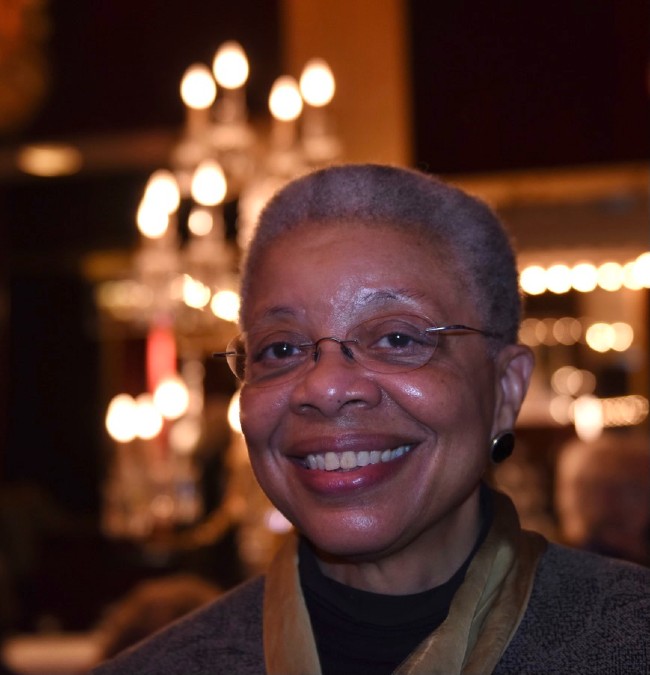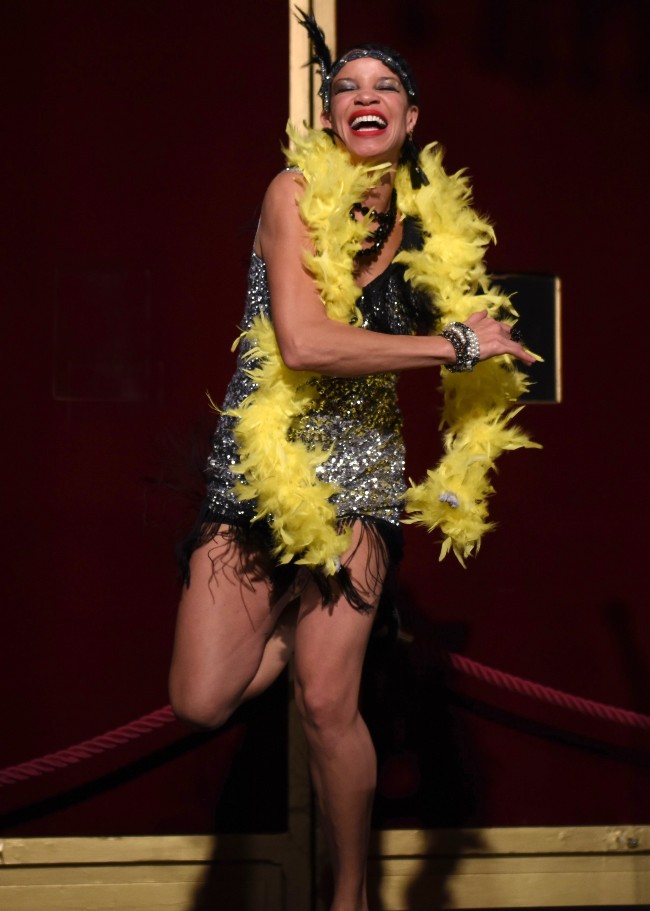 By the end of the show, you felt as if you'd spent an evening with your friend Josephine, with her contagious smile, her exotic moves, and her generous spirit.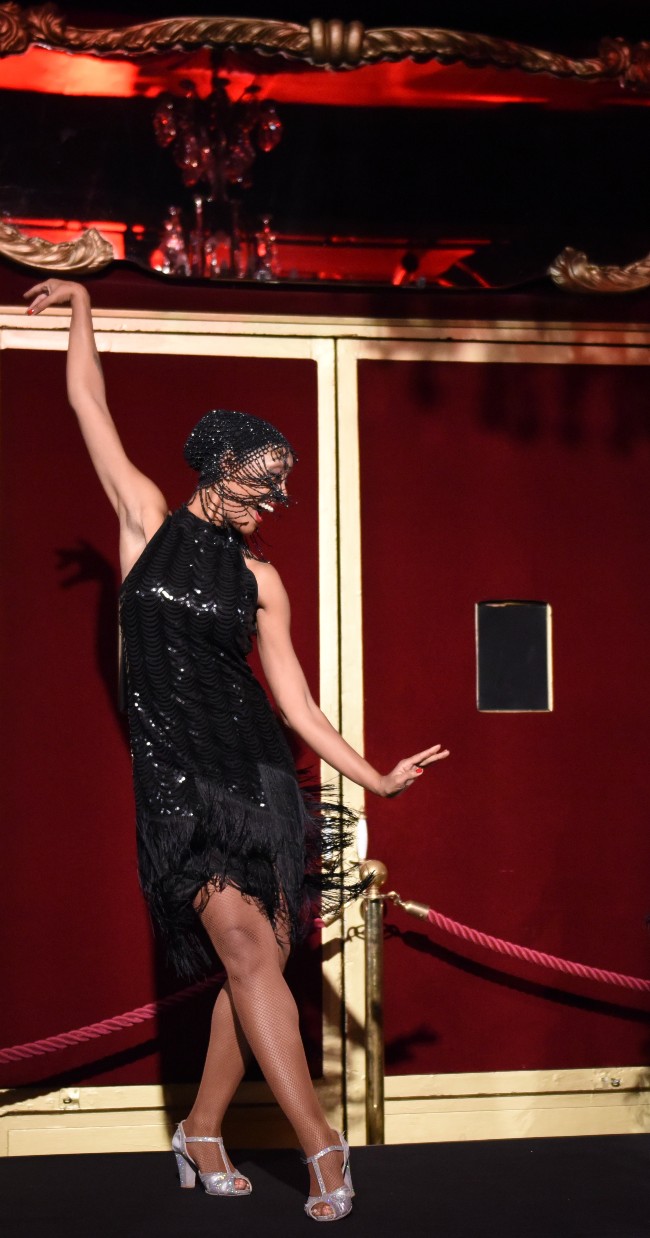 You understood what she often said of herself — that she had always taken the rocky path, but she had tried to smooth it out for others.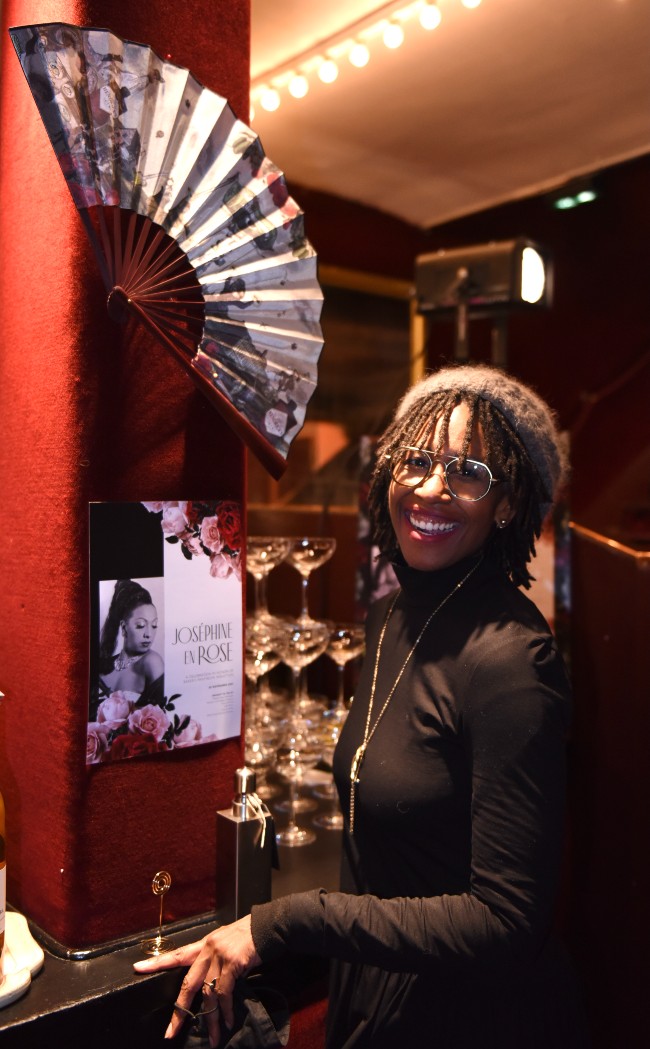 A Life Well Lived     
Ms. Baker came to France in 1925 at the age of 19 to perform in the stereotypical La Revue Negra at the Théatre des Champs-Elysées. She rose above the stereotypes, approaching them with humor and burlesque grace.
While some criticized her costumes and even some of her dance moves, she countered with the idea that we should be lucky to be able to perform and express ourselves with such joy.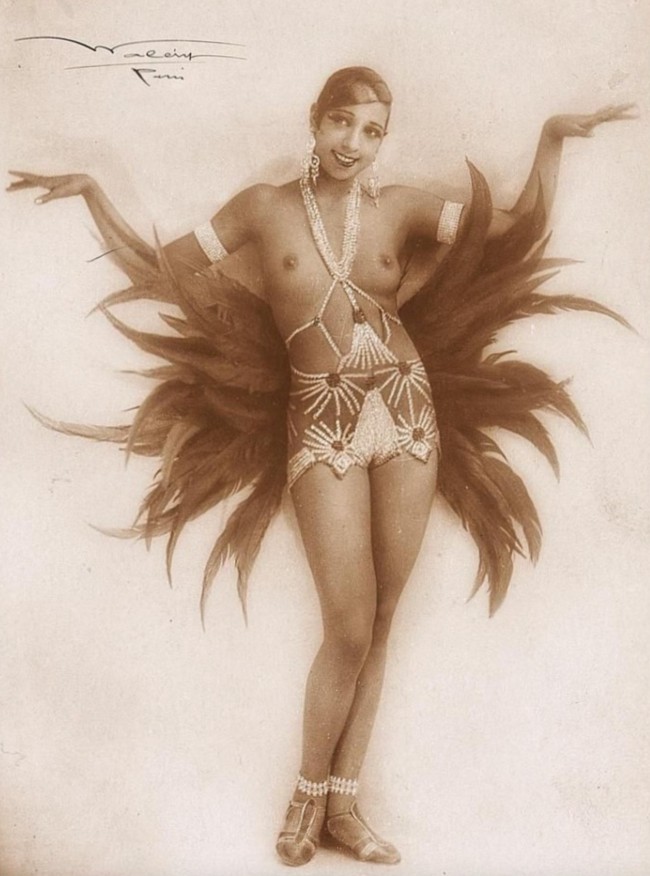 After a full life of "conquering the world with her heart's generosity" as the priest at her Madeleine memorial service said, she returned to Paris to perform a show called Josephine. It was exactly 50 years after her first appearance in 1925 and was her last time on stage.
Celebrities, rock stars, and royalty came from around the world to the Bobino Theatre in Montparnasse. After her 14th performance, as she was resting at home, she suffered a stroke and died.
Ellen Wright Hervé, the granddaughter of author Richard Wright who worked as a civil rights activist alongside Josephine, captured her spirit in a haiku:
Stroking your feathers,
your smile lifts us up
to your dream
over the rainbow.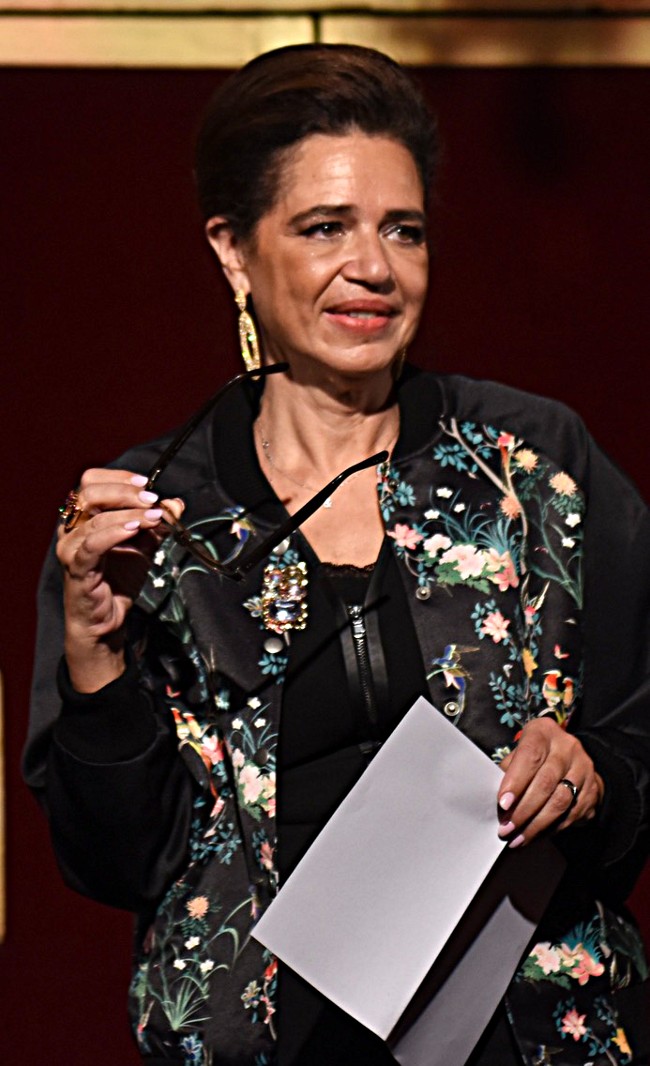 The closing song at the Casino de Paris event was one of Baker's most famous — J'ai Deux Amours. The song aptly summarized a part of her life. She loved the U.S. as her country of birth . . . with all its flaws and challenges . . . but she was French deep in her soul.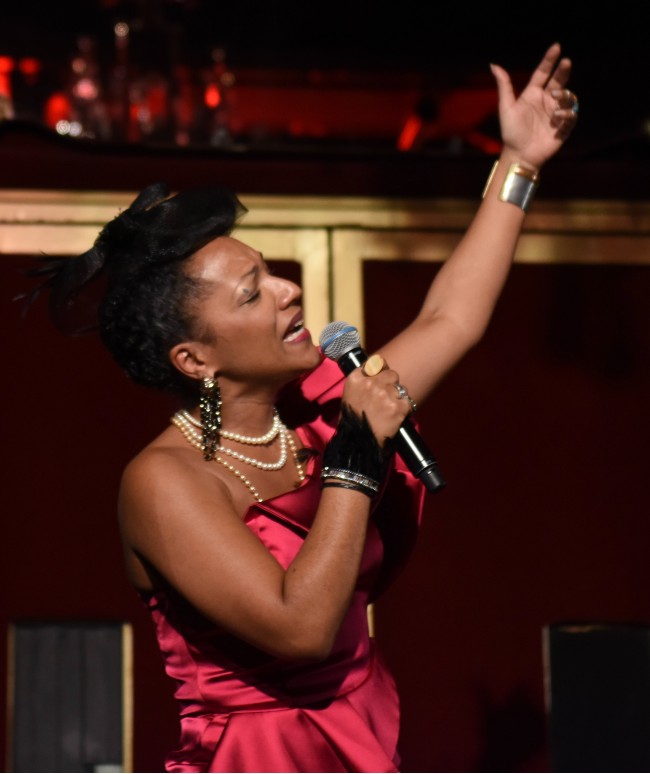 Lead photo credit : Photo credit: Meredith Mullins
More in josephine baker, pantheon
---
---
Comments