Charlotte Perriand: The Avant-Garde Design Legend
First dismissed by Le Corbusier, designer Charlotte Perriand later collaborated with the famed architect for a decade. With her revolutionary furniture designs, she reimagined the 20th century lifestyle. Many notable achievements began with failure. Henry Ford went bankrupt before starting the Ford Motor Company. Thomas Edison tested thousands of materials before creating the lightbulb. JK Rowling received 12 rejections before the first Harry Potter book was published. Wayne Thiebaud, the prolific American artist, was rejected by almost every gallery in New York City until art dealer Allan Stone staged his first show. And Charlotte Perriand (1903-1999)— the architect, interior and furniture designer, urbanist, and photographer — was initially turned away by legendary architect
Le Corbusier
. Interior Design (furniture) of Charlotte Perriand. Photo: Jacques Delacroix /Wikimedia Commons Considered one of the most prolific French designers of the 20th century, Charlotte Perriand had a career that spanned 70 years. Although her remarkable oeuvre crossed and often eliminated the boundaries between many disciplines, her body of work was far more comprehensive than she's been given credit for. She created a new art de vivre, by combining the aesthetics of tradition with modernity. What exactly is the art de vivre? The French art of living is rooted in its rural past as lived à la campagne, in the bucolic countryside. It's savoring the day-to-day flow of daily life amidst the luxury of ordinary, beautiful things. Of Savoyard and Burgundian origin, Perriand grew up in the campagne, imbuing her with a passion for nature that became a necessary counterpoint to the avant-garde genre in which she distinguished herself. Nuage bookcase (manufactured by Cassina). Photo: Luca Ferri Fattoretto / Wikimedia Commons Perriand was part of the early European avant-garde circle that gave birth to modern design. Avant-garde artists promote progressive, societal, cultural, and political reform through their art. From 1920 to 1925. Perriand studied architecture, interior and furniture design at the École de l'Union Centrale des Arts Décoratifs (school of applied arts) in Paris. She worked alongside
Dora Maar
(photographer, painter, and muse of Pablo Picasso), Jacqueline Lamba (painter and friend of
Frida Kahlo
), and Marianne Clouzot (painter and illustrator). It was there alongside her fellow classmates that she experimented with different materials — glass, chrome, aluminum, and leather — that remain at the core of contemporary design today, and also developed her belief that better design helps in creating a better, more egalitarian society.
SUBSCRIBE
ALREADY SUBSCRIBED?
BECOME A BONJOUR PARIS MEMBER

Gain full access to our collection of over 5,000 articles and bring the City of Light into your life. Just 60 USD per year.

Find out why you should become a member here.

Sign in

Fill in your credentials below.
First dismissed by Le Corbusier, designer Charlotte Perriand later collaborated with the famed architect for a decade. With her revolutionary furniture designs, she reimagined the 20th century lifestyle.
Many notable achievements began with failure. Henry Ford went bankrupt before starting the Ford Motor Company. Thomas Edison tested thousands of materials before creating the lightbulb. JK Rowling received 12 rejections before the first Harry Potter book was published. Wayne Thiebaud, the prolific American artist, was rejected by almost every gallery in New York City until art dealer Allan Stone staged his first show. And Charlotte Perriand (1903-1999)— the architect, interior and furniture designer, urbanist, and photographer — was initially turned away by legendary architect Le Corbusier.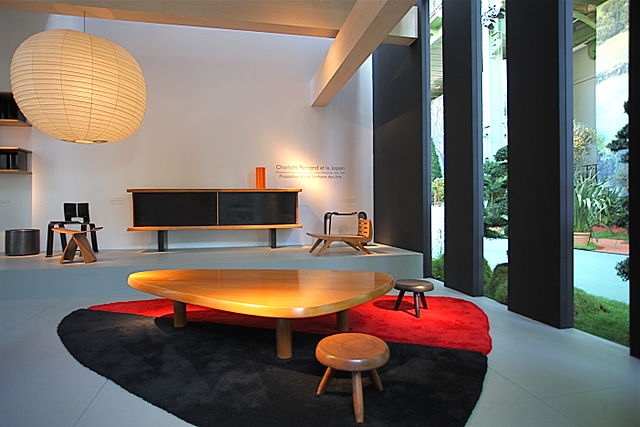 Considered one of the most prolific French designers of the 20th century, Charlotte Perriand had a career that spanned 70 years. Although her remarkable oeuvre crossed and often eliminated the boundaries between many disciplines, her body of work was far more comprehensive than she's been given credit for. She created a new art de vivre, by combining the aesthetics of tradition with modernity.
What exactly is the art de vivre? The French art of living is rooted in its rural past as lived à la campagne, in the bucolic countryside. It's savoring the day-to-day flow of daily life amidst the luxury of ordinary, beautiful things. Of Savoyard and Burgundian origin, Perriand grew up in the campagne, imbuing her with a passion for nature that became a necessary counterpoint to the avant-garde genre in which she distinguished herself.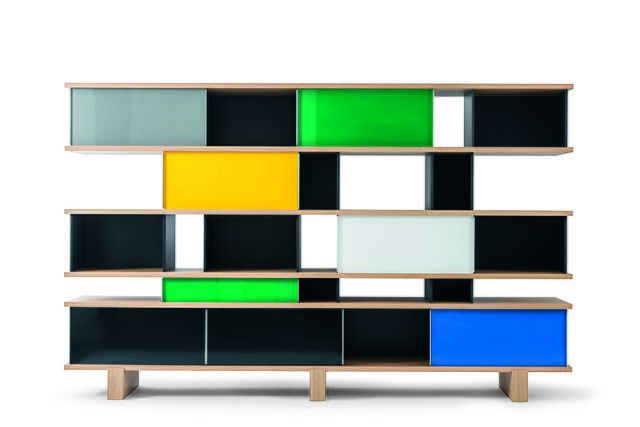 Perriand was part of the early European avant-garde circle that gave birth to modern design. Avant-garde artists promote progressive, societal, cultural, and political reform through their art. From 1920 to 1925. Perriand studied architecture, interior and furniture design at the École de l'Union Centrale des Arts Décoratifs (school of applied arts) in Paris. She worked alongside Dora Maar (photographer, painter, and muse of Pablo Picasso), Jacqueline Lamba (painter and friend of Frida Kahlo), and Marianne Clouzot (painter and illustrator). It was there alongside her fellow classmates that she experimented with different materials — glass, chrome, aluminum, and leather — that remain at the core of contemporary design today, and also developed her belief that better design helps in creating a better, more egalitarian society.
In 1927 Perriand exhibited at the Salon d'Automne with "Bar sous le Toit" ( Bar Under the Roof ), a replica of her small attic apartment in Place Saint-Sulpice. Inspired by the automobile industry's use of chromed tubular steel, and anodized aluminum surfaces primarily used by male designers, she showed her preference for designs that both represented the natural world and the machine age featuring clean, horizontally aligned lines that curved naturally. Her work was acclaimed by critics and established her as a talent to watch. However, she was not satisfied with creating designs just for the bourgeoisie. She longed to work for great Le Corbusier.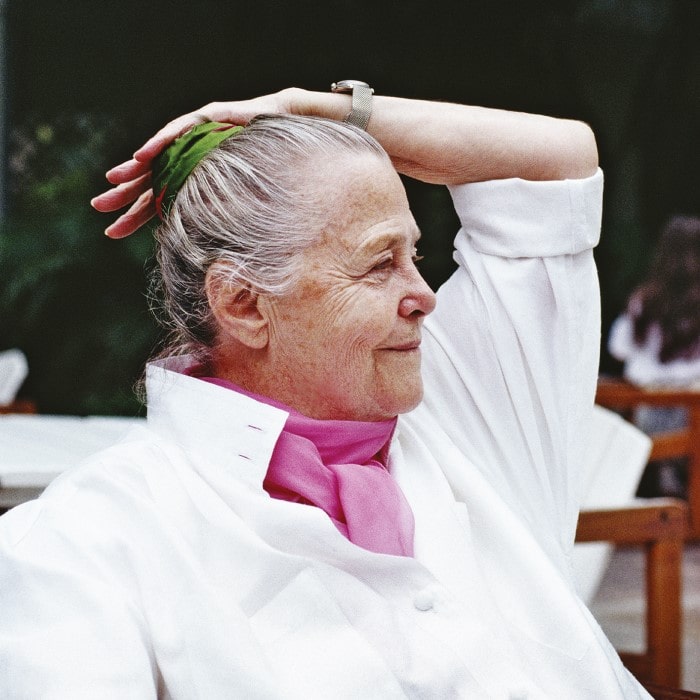 Charles-Édouard Jeanneret-Gris (1887-1965), the Swiss-Franco genius considered the father of modern architecture, was known as Le Corbusier or simply "Corbu" (crow in French) — his pseudonym taken from his great-grandmother Caroline Lecorbésier. He was the first to replace external load-bearing walls with reinforced concrete pillars strategically placed inside buildings, making it possible both to reduce construction time and open up otherwise constrained interior spaces. In 1922 he set up his first architectural workshop in Paris with his cousin, the architect Pierre Jeanenret (1896-1967) at 35, rue de Sèvres. It was to this atelier that Perriand arrived looking for a job. After a brief glance at her portfolio, she was dismissed with Le Corbusier's now famous quip, "We don't embroider cushions here."
Undeterred, she invited him to see her installation of Bar Sous le Toit at the Salon d'Automne, where he himself exhibited five years earlier. Intrigued, Le Corbusier visited her exhibition and was surprised that her work was a perfect reflection of his belief: "A house is a machine for living in." Instantly, he realized he needed Perriand to define just how people would actually inhabit his creations and hired her.
Neither Le Corbusier nor Jeanneret had yet figured out how to incorporate the machine into practical, everyday uses. Like Mies Van Der Rohe, they believed that "less is more", and favored function over form, but didn't know how to implement these concepts. The two men put Perriand in charge of furniture and interior design. At just 24 years of age, she began creating the workshop's most iconic pieces. "Le Corbusier waited impatiently for me to bring the furniture to life," she wrote in her 1991 autobiography, Charlotte Perriand: A Life of Creation. In a 1932 letter, Le Corbusier confirmed that the "entire responsibility" of realizing the "domestic equipment" of his buildings was hers: "…Madame Perriand possesses exceptional qualities of inventiveness, initiative and realization in this domain." Perriand brilliantly solved the problems Le Corbusier and Jeanneret had posed. She spent the next 10 years in partnership with them.
In 1928 Perriand designed three chairs for Le Corbusier based on his belief that the chair was a "machine for sitting." He posited that each design would accommodate different positions for different tasks. At Le Corbusier's request, a chair was made for conversation: the B301 sling back chair. Another for relaxation: the LC2 Grand Comfort chair. And the last designed for sleeping: the B306 chaise longue basculante. They remain her most famous and highly coveted pieces of mid-20th century furniture.
Perriand's exquisite installation, "A Modern Apartment," in the Autumn Salon of 1929, made her mastery of interiors profoundly clear. Several of her chairs, along with stacked, modular storage units, freely inhabit an open space that we would now call a loft. She was one of the first designers to offer self-assembled furniture adjusted as desired to allow one to freely compose entire spaces. Furniture, which previously lined the walls, now belonged to the floor in free-form configurations no longer anchored to rules of symmetry. A small kitchen with movable counters and sliding shelves epitomized her idea of furniture and fixtures that could be moved freely within a space. Shelving units she called "Cloud Libraries" might be used as space partitions or hung on the walls.
In the late 1930s, after breaking with Le Corbusier and Jeanneret, Perriand evolved into a populist designer turning away from the machine towards nature. She became interested in the issues of her time related to the functional needs of mass-housing. She affiliated with leftist organizations and joined the Association of Revolutionary Writers and Artists, created by Paul Vaillant-Couturier in the fight against fascism. Some of her collaborators were artists Fernand Léger and Paul Signac, and the writers Jean Giono and André Gide. She campaigned for the working class, producing numerous dynamic works. Her giant photo montage mural of 1936, Le Grande Misère ,The Great Misery, protested the housing problems, pollution, bread lines and income inequality brought on by industrialization. In her designs from that period, she began to use traditional, less expensive materials such as wood and cane, rather than using chrome. The houses she designed had to be constructed in a practical way, so as to optimize the available space in different environments. If there was ornament it was usually minimalist and fulfilled a certain function.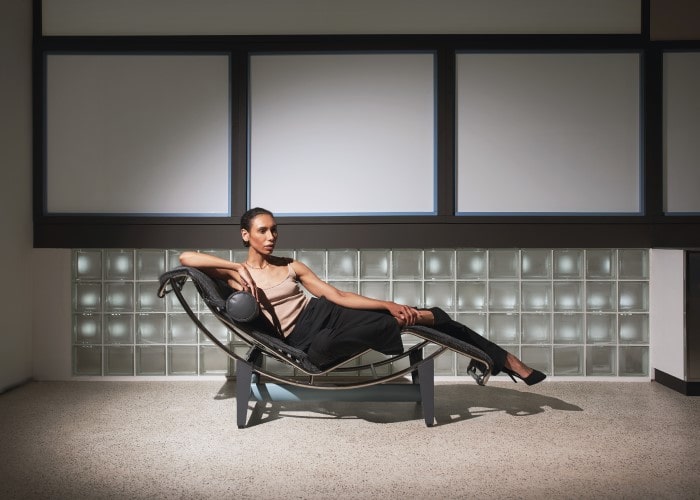 During this time Perriand also worked with the architect Jean Prouvé (1901-1965). Together they focused on designing military barracks and furnishings for temporary housing. After France surrendered to the Germans during WWII, Prouvé joined the Resistance while Perriand was invited by the Japanese government to be an official advisor for industrial design to the Ministry for Trade and Industry. She did not return to France until 1946. While in Japan she advised the government on raising the standards of design. Japan had little history of chairs and furniture per se, but had a rich tradition of natural materials like bamboo and rattan, which Perriand later adapted to her earlier designs. Fascinated by Japanese culture, she discovered the power of emptiness and proportions. She had the talent and skills to capture the ineffable ethos of Wabi-Sabi, the art of imperfection. She photographed tree rings, created benches crafted with split logs, and made solid, free-form wood dining and coffee tables. Her off-center shelves invited displays of driftwood, rocks and animal skeletons, nature's "art," free for anyone who hiked in the woods. By the time she left, she felt she really understood Japan.
On her way back to Europe in 1942 she was detained and forced into exile in Vietnam. Throughout her exile, she studied woodwork and weaving. The Book of Tea, which she read at this time, had a major impact on her subsequent work, and she referenced it throughout the rest of her career. Author Okakura Kakuzō had been taught at a young age to speak and write in English. In his book, one of the great English tea classics, he discusses such topics as Zen and Taoism, as well as the secular aspects of tea and Japanese life, emphasizing how "Tea-ism" taught the Japanese many things, the most important of which were simplicity and humility.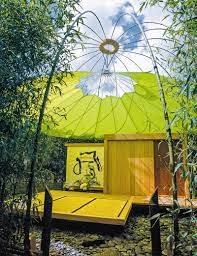 Back in postwar France, Perriand's work was in high demand and she focused on many projects from student housing to ski resorts. Between 1967 and 1989, she carried out her masterpiece, the construction of the new ski resort, Les Arcs 1600 and Les Arcs 1800 in Savoie. The huge, 30,000-bed ski complex in the Alps, where curving apartment blocks follow the contours of the ski slopes, is organically stunning. The project combined her interests in prefabrication, standardization, industrialization with mountain architecture. Because most of the guests would spend their time outdoors, Perriand designed minimal, though perfectly functional rooms, with outdoor spaces open to the elements. Inspired by Norwegian farms of the 15th century, she also invented "green roofs" for thermal insulation, years ahead of their time.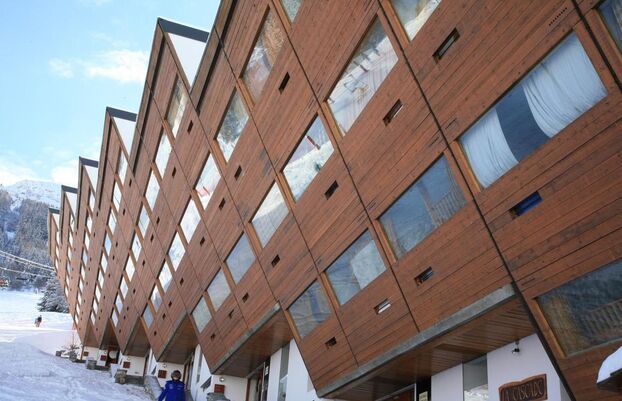 Continuing to work in her later years, she founded, with Jean Prouvé, the National School of Industrial Creation (ENSCI – Les Ateliers), a Paris school dedicated to design in all its forms. And in 1993, a few years shy of her 90th birthday, she created La Maison du Thé  for UNESCO, inspired by Japanese tea pavilions.
What is striking about Charlotte Perriand is that she embodied all of the characteristics of an emancipated woman, both professionally and individually, in a male-dominated profession, without incurring rancor. Her desire to reframe cultural and artistic expressions in order to create new relationships between the arts, world cultures, and social movements, rose above any need she might have had to let the men in her life obscure her achievements. "Art is in everything: a gesture, a vase, a saucepan, a glass, a sculpture, a jewel, a way of being", she said. To her art was genderless. Her work is still relatively unknown, even though her career spanned three-quarters of a century and extended to locales as diverse as Brazil, the Democratic Republic of Congo, England, France, Japan, New Guinea, Switzerland, and Vietnam.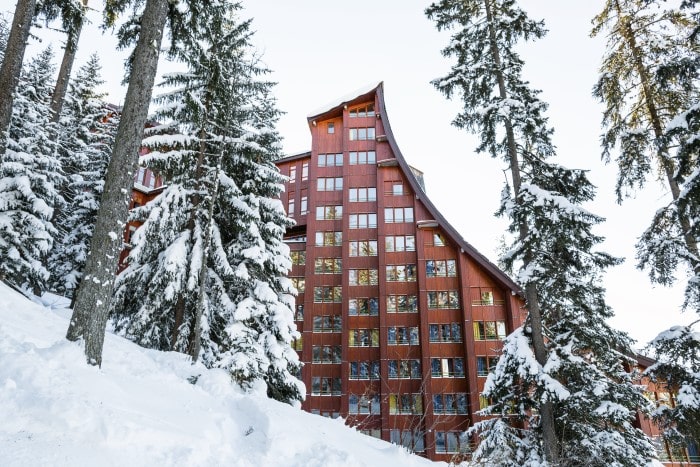 Timeline –
1903 – Birth of Charlotte Perriand in Paris.
1920-1925 – Studies architecture and design.
1926 – Marries her first husband, Percy Kilner Scholefield. They divorced in 1930.
1927 – Hired by Le Corbusier and Pierre Jeanneret.
1928 – Designs three chairs for Le Corbusier and Pierre Jeanneret – the LC2 Grand Confort armchair, the B301 reclining chair, and the B306 chaise longue basculante. Designs the interior of the Villa La Roche in Paris and the villa Church in Ville-d'Avray.
1929 –  Creates a model modern apartment in glass and tubular steel to be exhibited as Équipement d'Habitation, Living Equipment, at the Salon d'Automne. Creates a studio-bar and bathroom furniture for the private mansion of Jean and Joël Martel at 10 rue Mallet-Stevens in Paris.
1930 – Travels to Moscow for a Congrès International d'Architecture Moderne (CIAM) and designs fixtures for the Pavilion Suisse at the Cité Universitaire in Paris.
1932 – Starts work on the Salvation Army headquarters project in Paris.
1933 – Travels to Moscow again and also Athens to participate in CIAM conferences.
1934 – Designs the furniture and interior fixtures for Le Corbusier's new apartment on the Rue Nungesser-et-Coli.
1936 – Develops two other projects of the concept of "prefabrication": the "Bivouac Refuge" (1936-1937) with engineer André Tournon, installed at the Mont Joly pass, in Megève, in Haute-Savoie, which can accommodate six people. It is made of prefabricated elements articulated around a frame made light and strong aluminum tubes. Assembly takes just four days, its interior area of ​​8m x 2m was designed so that all the equipment is compact, transportable and modular, always with the same concern for functionality, efficiency and economy.
1937 – Leaves Le Corbusier's studio to collaborate with the cubist painter Fernand Léger on a pavilion for the 1937 Paris Exhibition and to work on a ski resort in Savoie.
1938 – Fits out the annex of a hotel in Saint-Nicolas-de-Véroce (Haute-Savoie).
1939 – Works on the development of a hotel for a winter sports resort in Méribel. When the Second World War begins, she leaves the Savoie region to return to Paris and designs prefabricated buildings with Prouvé and Jeanneret.
1940 – Sails for Japan, where she had been appointed as an advisor on industrial design to the Ministry of Trade and Industry.
1942 – Forced to leave Japan as an "undesirable alien", but is trapped by the naval blockade and spends the rest of the war in Vietnam, where she marries her second husband, Jacques Martin, and gives birth to a daughter, Pernette, in 1944.
1946 – Returns to France and revives her career as an independent designer and collaboration with Jean Prouvé. She designs the furniture for the Franco-American memorial hospital in Saint-Lô with Paul Nelson.
1947 – Works with Fernand Léger on the design of Hôpital Saint-Lo.
1950 – Designs a prototype kitchen for Le Corbusier's Unité d'Habitation apartment building in Marseille.
1951 – Organizes the French section of the Triennale di Milano in Milan.
1952 – Designs the interior design at the Cité internationale universitaire de Paris for the house of Tunisia (architect: Jean Sebag), and for the house of Mexico (architects: Jorge and Roberto Medellin). Creates a kitchen-bar prototype for the Cité Radieuse in Marseille with Le Corbusier.
1953 – Collaborates on design of the Hotel de France in Conakry, Guinea.
1954 – Furnishes the interior of the Hotel de France in Conakry with Jean Prouvé and Atelier LWD.
1957 – Designs the League of Nations building for the United Nations in Geneva.
1958 – Builds a prototype of the Sahara house (architects: Guy Lagneau, Michel Weil Atelier LWD ) for the Household Arts Fair in front of the Grand Palais in Paris with Prouvé and Atelier LWD.
1959 – Works with Le Corbusier and the Brazilian architect Lucio Costa on the interior of their Maison du Brésil at the Cité Universitaire in Paris.
Lead photo credit : Charlotte Perriand, the French architect and designer, Japan 1954. Photo: Wikimedia Commons
---
---