Best Books Set in Paris: Novels, Memoirs, Biographies and More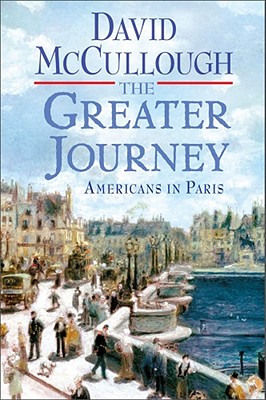 Another day, another great book comes out about Paris. Or so it seems. The City of Light fuels an endless literary appetite. We are seemingly fascinated with this city like no other, and dozens of books fly off the shelves to feed the need. Not to mention the importance of the city as a source of inspiration to expat writers—from James Fenimore Cooper to Gertrude Stein. This rich literary tradition continues today, with a slew of impressive expat writers taking up residence in Paris.
Recent picks
Bonjour Paris is lucky to review a number of Paris books. Below is a frequently-updated list of recent volumes (and advance copies) that have crossed our desks.
Lauren Elkin's fabulous Flâneuse, Women Walk the City in Paris, New York, Tokyo, Venice and London. This wonderful volume has been listed as a best book of 2017 by multiple critics. [Read the Bonjour Paris interview here.]
When in French: Love in a Second Language by New Yorker columnist Lauren Collins. We highly recommend this excellent book. [Read the Bonjour Paris interview here.]
A Taste of Paris: A History of the Parisian Love Affair with Food by David Downie. [Read the Bonjour Paris interview here.]
The Mistress of Paris, a fascinating biography by Catherine Hewitt about "the 19th century courtesan who built an empire on a secret."
City of Noise, professor Aimée Boutin's insightful study of historic Parisian soundscapes.
The Streets of Paris, Susan Cahill's guide to the City of Light following in the footsteps of 22 famous Parisians throughout history. Say our colleagues at France Today magazine: "Let yourself be guided through history along Paris's sweeping avenues and tapered passages, with the odd pitstop in the capital's coveted patisseries!"
A Paris Year, an illustrated journal and city guide by Janice MacLeod. The author built up a following with her "Paris Letters"– a fun subscription service featuring painted letters about life in Paris. This is her second book.
The Bonjour Effect, The Secret Codes of French Conversation Revealed by Julie Barlow & Jean-Benoît Nadeau. This is the latest book by the award-winning authors of the international bestseller Sixty Million Frenchmen Can't Be Wrong. [Read the Bonjour Paris interview here.]
Murder on the Quai by Cara Black, the New York Times and USA Today best-selling author of 16 books in the Aimée Leduc mystery series, all set in Paris. [Read the Bonjour Paris interview here.]
The Light of Paris by Eleanor Brown– a novel she was inspired to write when she discovered a stash of letters written by her grandmother as a young woman in Paris. [Read the Bonjour Paris interview here.]
The Novel of the Century: The Extraordinary Adventure of Les Misérables by David Bellos. [Read the Bonjour Paris interview here.]
Lindsey Tramuta's buzzed-about The New Paris: The People, Places and Ideas Fueling a Movement. There's a dynamic new energy in the City of Light, and journalist Tramuta has mapped out this exciting scene. [Read the Bonjour Paris interview here.]
Doorways of Paris by Raquel Puig, the Parisian woman who's behind the Instagram account "Doorways of Paris." Peruse the photographs and discover "the most beautiful city in the world through its doors."
The Pilot by Ed Cobleigh, a BP contributor
Miracle at Midlife: A Transatlantic Romance by Roni Beth Tower, a BP contributor. [Read the Bonjour Paris interview here.]
Last Christmas in Paris: A Novel of World War One by Hazel Gaynor and Heather Webb. A romantic novel set during the Great War.
Our reader's recommendations
Back in February, we polled readers: do you have a favorite book set in the City of Light? Many of you wrote in to share suggestions. (And please feel free to leave more in the comments section below.)
The Greater Journey: Americans in Paris by David McCullough.
All the Light We Cannot See by Anthony Doerr
Le Divorce by Diane Johnson
Lunch in Paris: A Love Story with Recipes by Elizabeth Bard
Les Misérables. This list wouldn't be complete without Victor Hugo's classic.
Pulang (Home) by Laila S. Chudori.
Metronome: History of Paris from the Underground Up by Lorànt Deutsch.
A Moveable Feast by Ernest Hemingway (Reader Patricia Schneider wrote, "Cliché though it may be, I have to admit that my favorite is "A Moveable Feast". This viscerally evocative book unsentimentally captures the fragile period in the 1920s when expats and Parisians could enjoy a meal for several francs at the Closerie des Lilas, or engage in spirited debates with other writers and artists. Its nostalgia isn't sugary, but transportive. I know I'm not alone in saying that I wish I could've experienced my beloved Paris during this time. Life wasn't simpler-in many ways it was more difficult-but the sense of community and artistic fertility could only have happened during the 1920s."
The Only Street in Paris: Life on the Rue des Martyrs by Elaine Sciolino (Reader Patricia Schneider shared: "I loved this book. It captures the rare and unique flavor and sense of community that rarely exists in today's world. Her passion for her quartier is palpable.") [Read the Bonjour Paris interview with Elaine Sciolino here.]
Reader Lisa recommends a trio of art-related books: Bohemian Paris ("one for the library!"), Shocking Paris ("set during World War II, at times heartbreaking, focusing on Jewish artists of the School of Paris"); Renoir ("a rare first person account, written by his son. As a Paris lover I loved reading how the tenements surrounded what is now the Louvre and how the little kids (Renoir being one of them) would play in the courtyard as the guards tried to chase them off and the queen would open the window and toss out bonbons. Those weird little tidbits that get the obsessed excited!"), and Francis Bacon in Your Blood: A Memoir ("While most people might first think of England, Bacon lived a great part of his life in Paris; this is a rare perspective from an author who met Bacon just as his career was taking off, and remained close friends until Bacon's death. An intimate, sometimes raw read. As art lovers we are fortunate to get such intimate access to an artist and his personal life and thoughts.")
If you think we've missed any great novels set in Paris let us know in the comments section below!
Lead photo credit : "The Greater Journey" by David McCullough
Leave a reply
Your email address will not be published. Required fields are marked *
Comments