Lindsey Tramuta: An Interview with the Author of 'The New Paris'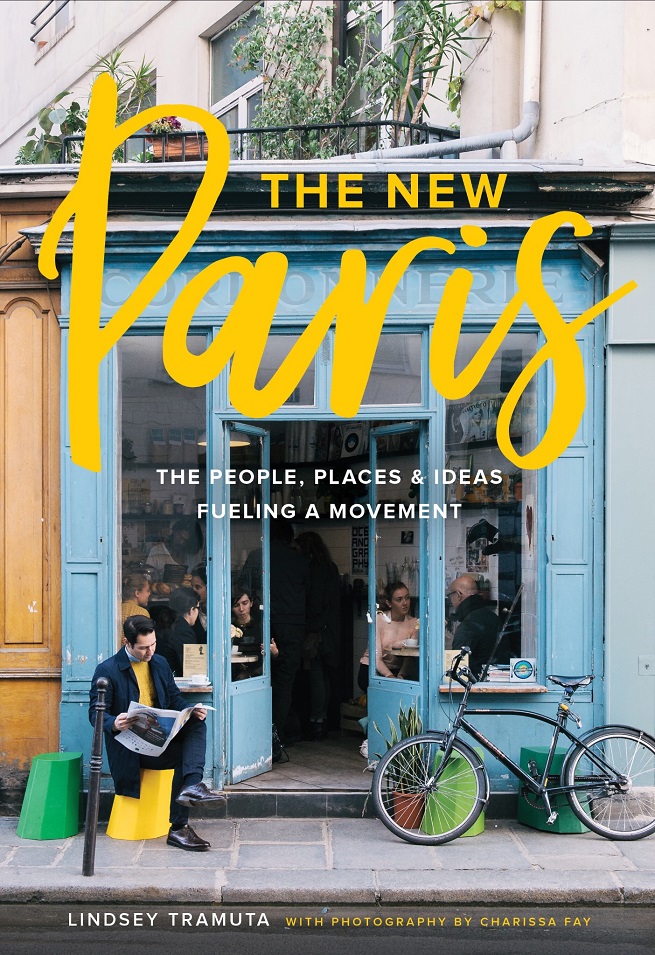 If you love Paris as much as we do, you'll want to get your hands on journalist Lindsey Tramuta's recently published book, The New Paris: The People, Places and Ideas Fueling a Movement. There's a dynamic new energy in the City of Light, and Tramuta– whom we're proud to call a friend– has brilliantly mapped out this exciting scene. Paired with photography by Charissa Fay, the book is a visual feast that's a pleasure to explore. From innovations in dining and drinking to crafts and shopping, The New Paris can also serve as a guidebook with great addresses. Here we interview Tramuta about her passions: writing, Paris places, and more. Enjoy.
Mary Winston Nicklin: You've been receiving rave reviews- why do you think the book is resonating with so many people?
Lindsey Tramuta: Paris has instant appeal which I think plays a huge part in the book finding an engaged audience. The title was intentionally meant to spark a dialogue which I think it has done. But beyond that, I think it resonates because so many people love Paris and love what they imagine it to be and this book is an opportunity for them to see the other, very important side to the city, and discover new reasons to love it.
What was the inspiration for the book?
So much of what we read about Paris trots out the same tired storyline and myopic view of the city and I wanted to offer another narrative. The early stages of the idea emerged out of a conversation with a good friend who said "everyone focuses on old Paris, but you're drawn to the new, you write about the new. Why not go further with that?" Sometimes that's all it takes to set the wheels in motion.
What's your favorite chapter and/or anecdote?
Sweets! But it was both challenging and tremendously inspiring. The changes in pastry and chocolate aren't necessarily very obvious, even to locals, but I spent hours learning about how the craft used to be perceived and pursued and how a few key individuals like Robert Linxe, Pierre Hermé, Philippe Conticini, Jacques Genin, or Patrick Roger, revolutionized the artistic and gustatory side of the metier. I was so moved by the profound dedication and passion for their work that I was concerned I wouldn't do them justice. I had so many tidbits that didn't make the book due to space but once the first few chefs saw the chapter, I knew I had done right by them. And that was of utmost importance.
As you did the research, did you find yourself gravitating towards certain subjects? Was there a subject that you found could become material for a new book?
See above! I definitely have enough material from my research for the sweets chapter to tease out a number of other projects as well as the crafts and shopping chapter – the tough part is narrowing the focus!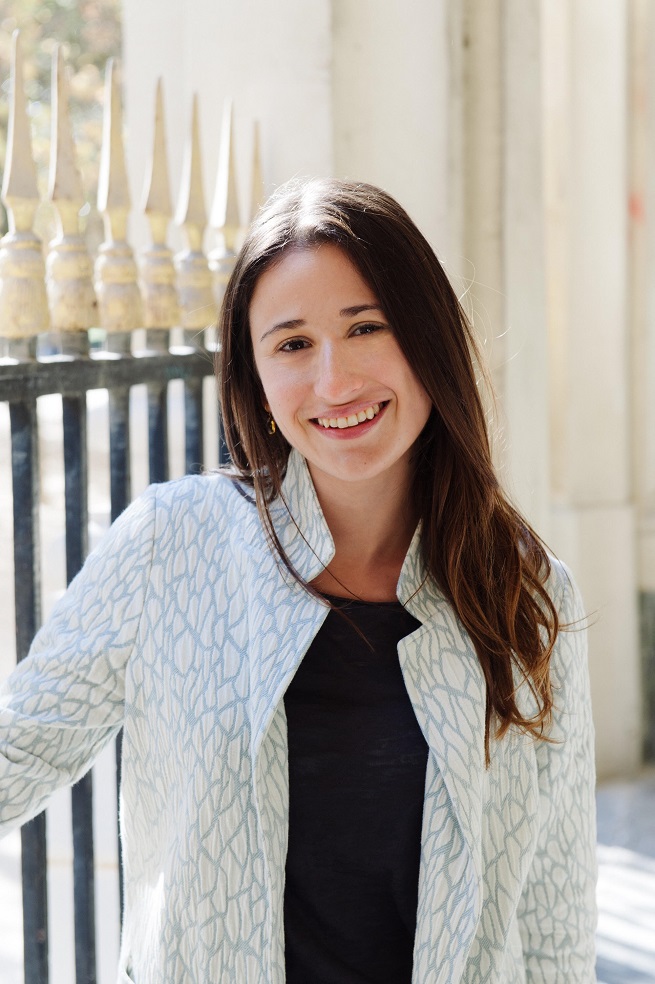 In your research, was there anything that really surprised you? Changed your own perceptions of the city?
Across themes, I was taken with how many individuals expressed frustration with the current state of excess and over-consumption and were personally working to instill a message of buy less, buy better. I was already leaning in that direction in my own life but the more the sentiment surfaced in interviews, the more I naturally took a closer look at my own habits. I feel like I am a more mindful citizen, concerned with the way my own behaviors might impact the city, whether that's in the way I physically take care of it or the way I invest in it. I also find myself taking the time to get to know the people behind the products I buy. There are so many artisans in Paris creating incredible things or supporting noble causes but they need our support to thrive.
In the time you've lived in Paris, what's the biggest change you've noticed here?
The energy and entrepreneurial gumption of its people, both French and foreign, because that's ultimately what it takes to bring any of the more micro changes to fruition.
Where do you do most of your writing? Do you have a favorite café where you work in Paris?
Almost the entire introduction to the book came together over the course of many months taking the metro to and from Boulogne Billancourt where I was doing consulting work. One metro line, 45 minutes. It was the perfect, sustained idle time I had to let the ideas flow. Since I no longer need the metro as regularly, I tend to work from home, alongside one of my cats, or in a café like Café Oberkampf (where a good portion of the book was written!), La Fontaine de Belleville, or a co-working space (with great coffee!) like Craft.
Do you consider yourself Parisienne?
I do! I am a resident of Paris, so in the literal sense I am. I tend to feel more Parisienne when I travel, especially to the U.S., and somewhere between American and European when I'm in Paris.
What is your favorite thing to do in Paris? On a lazy day?
Read at a cafe or in the park (Jardin des Plantes or Palais Royal gardens) with a coffee.
Any advice for first-time visitors to Paris?
Plan ahead for dining. Some meals (like lunch!) can usually be more spontaneous but for the restaurants they really want to try for dinner, booking ahead (or researching when is best to arrive in the case of a spot that doesn't accept bookings) is key. And it's worth it! Also: always double check Instagram and Facebook to confirm hours of operation for cafés, pastry shops, and restaurants; websites aren't frequently updated!
What are you currently reading?
"En Finir Avec Eddy Bellegueule", the original version of "The End of Eddy" which was just released in English in May. It's autofiction written by 25-year-old Edouard Louis. In France, it sold some 300,000 copies – a massive success. It's not light reading, however….
Do you have a favorite secret place in Paris you'd like to share with our readers?
I suppose it wouldn't be secret anymore! But I love spending time in book shops. For those learning to read French or at an intermediate level, I always recommend picking up a book, perhaps even from the young adult section which is relatively straight forward to read, from a French bookstore. I get lost in shops like Shakespeare & Co, Artazart, and Galignani.
Did you always want to be a writer? Any advice for young aspiring writers?
I always wanted to create but I didn't necessarily know in what form. As it turns out, I'm much more drawn to non-fiction but that really took shape after starting my blog 8 years ago as a way to express the joys and frustrations of expat life. That turned into a desire for much more reported writing so I am grateful I took that step and investing so much personal time without even knowing if there was even an end goal. My advice is simply to read and write voraciously. You cannot be a good writer without consuming written work by others and across genres.
Any plans for a future book?
The wheels are turning again! But first, I have a lot more to explore with "The New Paris". Stay tuned!
Lindsey's new book The New Paris: The People, Places & Ideas Fueling a Movement is available on Amazon below.
Lead photo credit : The New Paris
Leave a reply
Your email address will not be published. Required fields are marked *