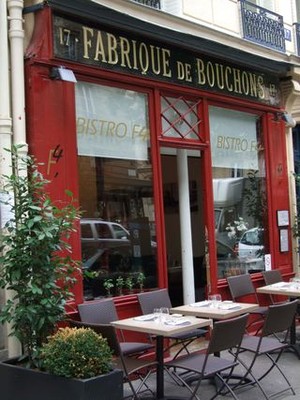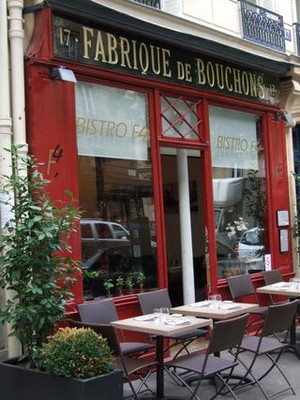 What's this Rating Game all about?
When I started writing up restos in Paris it was strictly for my friends; indeed, most of them I cribbed off of the guy (Paga) who was always weeks and months ahead of me in trying places.
Because he was technologically challenged, it fell to me to start publishing them as gastronomic samizdats, no where near as dangerous as Solzhenitsyn's, indeed rather prosaic, but privately and secretly distributed nonetheless.
Then a guy named Robert Buxbaum (Bux), a gruff, tough but real softie inside, guy asked me to contribute reviews/reports to a website then known as eGullet (it's now the highfalutin sounding eGullet Society of Culinary Arts and Letters).  And I would cluster 10 or 12 such reports of my experiences into a single report from Paris every month.
Pretty soon, some wise guy (actually Paga's son) dared me to start rating them as did the Michelin, Gault-Millau and A Nous Paris rather than merely describing them.  Several loyal readers cautioned me against this but I blundered on.  If one thinks about it:
The Michelin's ratings are universally understood (if not agreed with), albeit, way out of date.
The Gault-Millau's were originally iconoclastic, breaking new ground in defining nouvelle cuisine but losing the traditional greatness of French cooking in their promotion of newness. But last week they announced they were abandoning the 10-20/20 rating scale after 40 years.
The Pudlo's in the beginning tended to be quirky (which was fun) but later got stodgy.
Lebey had so many people working for his pubs one couldn't/cannot tell where the bar was/is set but the coordinates tend to be quite reliable.
Zagat's is useful as a popularity contest with good telephone numbers.
And Zurban, during its brief life, never rated, only described, although it did it very well.
Finally, A Nous Paris as well as Figaroscope, while universally read and respected, do not use the full scale often enough; thus a 2/4 from Rubin or 3/5 from Berger/Toinard means what exactly, compared to the other 10 in that (2/4, 3/5) range each month?
So let's talk about me.
I began to try to use the full scale 0-10, sometimes even devilishly going to minus 00.00 ratings if some place was really intolerable.  But here's the problem.  How do you compare apples and oranges, for example, how do you rate:
Le Bristol against
Le Bistral against
Le Regalade against
Ze Kitchen against
L'Ami Louis against
L'Astrance against
L'Arpege against
Repaire de Cartouche against
Vin Vole against
Passage 53 against
La Table d'Eugene against
Guilo-Guilo against
Enichi against
Frenchie against
Merci against
Well, where do I stop?
Remember in the old trusty New York Magazine when they rated the 10 best pastrami places or 10 best pizza places – that was cool.  They were comparing apples to apples, rightly or wrongly.
So when someone asks on Chowhound, for example, as they do almost every hour, "I've got 1, 2 or 5 days in Paris – Where do I eat?" the answer is not easy – for what?  Traditional food, fusion food, bistro-ey food, comfort food, innovative food, bar food, or just plain solid good food?
So, maybe I should abandon a scale that compares wine bars to palace hotel restaurants and bistrots to brasseries, but I'm unwilling to do what Gault-Millau did in the '90's adding all those goofy symbols, trying to parse out different types of places as does Le Fooding to this day (it's no surprise that a few of their contributors worked for both).
Where this all started was at the:
Fabrique 4
17, rue Brochant in the 17th, (Metro: Brochant)
T: 01.58.59.06.47
Open 7/7
Lunch menu at 20, a la carte 40-60 €.
©2009 John A. Talbott.
Please post your comments or questions and let them flow. Register HERE to do so if you need a user name and password.
Leave a reply
Your email address will not be published. Required fields are marked *