Planning Paris Culinary Travel: Guided or Unguided?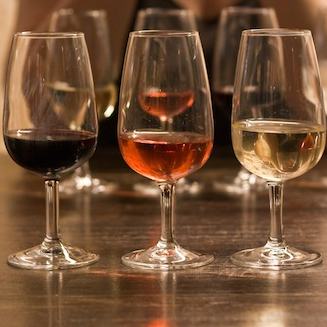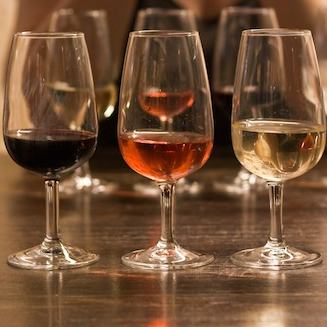 Let's imagine two travelers, Julie and Julia, planning a culinary trip to Paris. Both spend hours on online searches and gathering recommendations from trusted sources.
As Julie plans her trip to Paris, she imagines herself sipping Champagne at a bistro near the Seine, sampling cheese from the fromager, chatting with vendors at street markets and exploring hidden bistros and wine bars.
However, when Julie finally arrives in Paris, she's exhausted after the long flight, after standing in endless line-ups at customs, and the struggle to find a taxi at the airport. All she wants to do is to get to her hotel room and curl up in bed. She worked hard to make a dinner reservation at a recommended restaurant, but now she realizes the restaurant is across town. She's too tired to even think about using the Métro, so she cancels, wanders around the neighborhood and ends up eating a mediocre meal at a local bistro.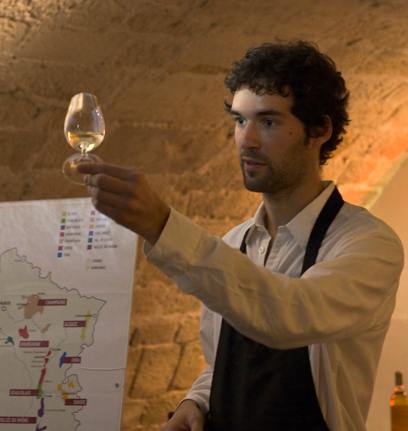 The next day, Julie stops at a fromagerie recommended in many travel guides. A long line snakes out the door, so she spends more time waiting. When it's finally her turn she stares in stunned silence at hundreds of cheeses on display: some shaped like hockey pucks, some bright orange, some that seem to have dirt all over them. Aware of the line behind her, she panics, points to the nearest hunk of cheese and squeaks out, "J'aime le fromage."
By the end of the week Julie's had a good time, but her feet hurt from all the walking when she kept getting lost. She's had a few good meals and a few lackluster ones; but frankly she has more memories about the line-ups and the language barrier than she would like.
Now let's follow Julia to Paris. Julia knows this will be her only trip to Paris for the next few years and she's going to make the most of it. Julia does some research and decides she'd like to be part of a small tour with a focused interest. She doesn't want a packed-in-like-sardines-on-a-bus kind of tour, so she finds a hands-on culinary tour that goes behind the scenes and will give her richer French food and wine experiences.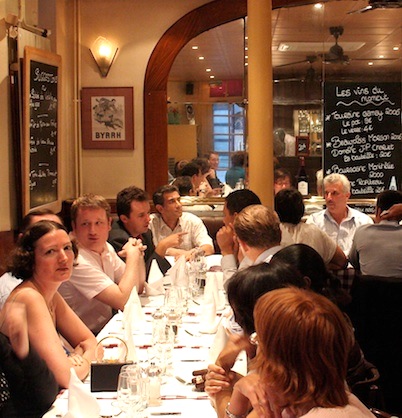 When Julia clears entry at Charles de Gaulle airport, she immediately sees a driver is waiting with her name on a card. He takes her luggage and, bypassing the long queue of weary travelers waiting for a taxi, she relaxes in the car as her driver points out sites passed on the way to her hotel. The hotel concierge greets her by name and gives her a note telling her to meet in the lounge in three hours for a Champagne welcome.
After the Champagne, the guide whisks Julia and the small group to the oldest caviar restaurant in Paris. They pass others waiting for a table, and enter a private room for a private caviar workshop where the chef shows them how to prepare delicious appetizers with caviar. Julia enjoys the wine pairing while she jots down notes about the recipes. She knows when she returns home with her small tin of caviar and recipes she will amaze her friends.
The next day, using her tour information package (which has careful instructions, maps and a what-if-I-get-lost phone number), Julia easily finds the meeting point at a foie gras shop on Ile St.-Louis.  She would have never even noticed the tiny shop on her own! As soon as she arrives the owner puts the CLOSED sign on the door and welcomes the group for their own private tasting! While the guide translates, the owner explains the differences between goose and duck foie gras and the many ways to prepare them. Generous samples are passed around—with Champagne, of course!
Memorable experiences like this happen on each day of the tour: one day Julia meets with a fromager in his shop for a private cheese tasting of some of France's 857 varieties. Another day she learns how to bake baguettes with a boulanger in the kitchen of bakery. She attends a truffle workshop and enjoys a 3-course truffle meal (wait till her truffle-loving friends hear about this one, who knew there was such a thing as truffle ice-cream!). She shops at Paris food markets and, with the help of her guide, asks the vendors questions. But one of her fondest experiences is the tour of the Ritz Hotel and its professional cooking kitchens where she learns to make French food from a master chef in a private cooking class.
As the week ends, Julia is so jazzed about Paris she's considering returning next year, perhaps to Provence. She made friends with one of the women on the tour and they spent some of their free time together exploring the city on their own. Plus, with all the great advice from her guide, she learned how to avoid the Louvre lines, which small museums to visit and how to easily maneuver the Paris Métro system. Julia leaves Paris with many positive experiences and powerful memories to share when she gets home. She can hardly wait to try her collection of new French recipes and foods she's bringing home to share with family and friends.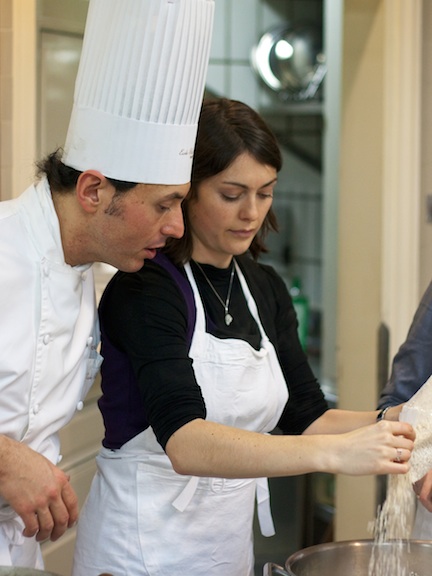 Julie or Julia? Lines and uncertainty? Or enjoyable time spent with Paris experts behind doors closed to most tourists? The choice is yours.
If a guided culinary tour is in your future, look for a company with a culinary focus, whose passion for Paris and Provence comes through on their website and in their writing. Try to find a company that you can have a conversation with, whether by email or by phone, to get a clear picture of what they provide.
Beyond that, look for a host with good testimonials and an itinerary that is realistic considering your culinary abilities, interests and stamina level. Make sure there is free time so you can recharge—it's hard work being a cooking student under the tutelage of a master chef.
Diane Shaskin and Mark Craft lead week-long culinary tours in Paris and in Provence. Their Paris itinerary includes a private cooking class at the Ritz; truffle, caviar and foie gras tastings; fabulous meals; and behind-the-scenes visits. Please visit their tempting website, Paris to Provence.ca, to sign up for their travel articles and for more information about touring Provence and Paris. A bonus: if you sign up for their newsletter, you'll receive a free e-book, Paris Luxury Food Guide, 2011 Edition.
Not yet subscribed to BonjourParis? Sign up for your free subscription & we'll send you 50 original stories every month from your most complete online France travel & Francophile lifestyle eZine.  RSS or email.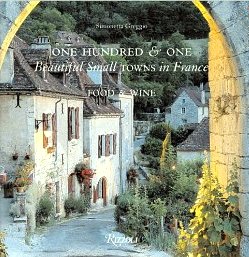 One Hundred and One Beautiful Small Towns in France: Food & Wine
[Sept 2010 release] Beautifully illustrated & informative, One Hundred & One Beautiful Small Towns in France: Food and Wine explores the local delicacies, food and wine in the most beautiful parts of France. Organized by region, a wonderful guide to finding the best French food & wine shops and markets. Calvados apple brandy from Normandy; galettes from Finistère, in Brittany; Burgundy boeuf bourguignon & the vendange (harvest); Alsace flammekueche, a tart of local cheeses, speck, and onions. Appendix w/useful addresses & phone numbers to plan your trip includes hotel listings, restaurants, wineries & shops plus info re: where to find local delicacies & the choicest goods.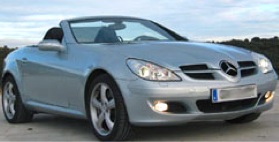 Get out of town with a hassle-free rental deal from AutoEurope . . .
Whether you want a sporty ride or economy car, we recommend AutoEurope for competitive rates and safe, well-maintained vehicles. Plus, you can pick up in one location and drop off in another without costly drop fees. Click to see current specials available for BonjourParis readers from AutoEurope.
Leave a reply
Your email address will not be published. Required fields are marked *