Virtual Tour of Paris: 20th arrondissement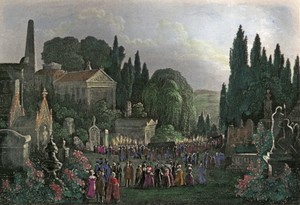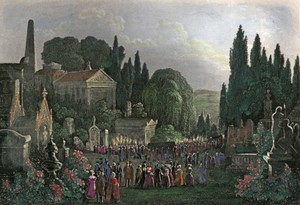 The last arrondissement is a neighborhood of young vibrant families . . . and the dead.
Père Lachaise Cemetery—the largest green space in Paris—takes up 108 acres and is filled with those who made Paris what it is. And since this is the final stop on our virtual tour of Paris it seems fitting that the only real museum in the neighborhood is a graveyard.
As for the living part of the 20th, it seems to be going back to its roots as a neighborhood of guinguettes (taverns or cabarets) and the working class. Until Haussmann came along this area was a collection of small villages. But as he razed inner-city Paris to make way for the neat and clean Haussmann boulevards and apartment houses, the poor fled, landing in the three villages—Belleville,  Ménilmontant and Charonne—that became the 20th arrondissement.
Today the neighborhood is an up-and-coming mixture of immigrants and artists who are attracted by the gritty reality and cheap rents (as artists are wont to be). Those who find Oberkampf finis have moved here to get away from the gentrification of the 11th arrondissement. According to the New York Times, today's population is "Algerians, Vietnamese and hipsters."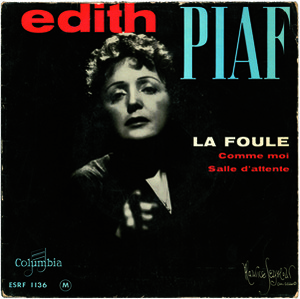 As legend goes Piaf was born here under a street lamp outside 72 rue de Belleville on a cold night in December 1915, and she epitomizes the spirit of the 20th: Her mother was an Italian chanteuse, her father a street acrobat; she lived alternately with her two grandmothers, Emma Saïd ben Mohammed, an Algerian, and her paternal grandmother, a cook at a brothel. She is, of course, buried at Père Lachaise.


Christopher Measom combines his love of history, art, and travel to create books like "Paris, Wish You Were Here!" and "The Little Big Book of Ireland." He spends most of his time in New York (an artsy historic place) working on all kinds of books for Night & Day Design.
Leave a reply
Your email address will not be published. Required fields are marked *