Virtual Tour of Paris: 19th arrondissement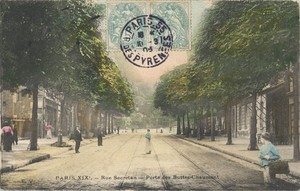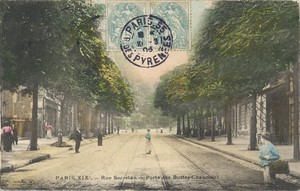 Welcome to what is perhaps Paris's most rough and rumpled neighborhood. Born January 1, 1860, during the re-alignment of the arrondissements, the 19th is a mix of old buildings in disrepair, tower blocks from the 1960s and 1970s (on the hideous side), and lively commerce, all fueled by the immigrants who have been showing up here for over a century. In 1900 more than 80% of the population was working class, and it remains so today.
There are some amazing parks in this arrondissement, like the distinctive Buttes Chaumont—formerly quarries, then a dump—with hills and dales and cliffs and ponds and a roughness and romanticism that matches the neighborhood but is very un-French-garden-like. There are no straight lines of trees, nor cut-and-dried paths, although there are still plenty of restrictions about where you can kick a football or play.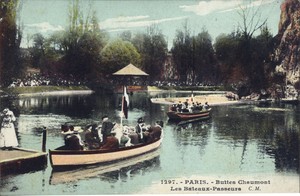 Going even further in the anti à la française garden theme is the Parc de la Villette at the very outskirts of town. This, the largest park in Paris, was formerly the central slaughterhouse grounds. Here designer Bernard Tschum totally threw out any idea of composition or methodical arrangement and went for a kind of anarchy. Kids love it.
There are folies (kooky structures), sport and recreation areas, playgrounds, a science and technology museum, a music museum/concert hall, and la Géode (an Imax cinema in a big metal ball). Unlike most every single other green space in Paris, however, this a place to play on the grass.


Christopher Measom combines his love of history, art, and travel to create books like "Paris, Wish You Were Here!" and "The Little Big Book of Ireland." He spends most of his time in New York (an artsy historic place) working on all kinds of books for Night & Day Design.
Leave a reply
Your email address will not be published. Required fields are marked *