19th Century French Photographers: Henri Le Secq and Charles Nègre
This is the latest in a series of photo essays on early French photographers The invention of photography kicked off a craze among the French for travel photographs. Many budding photographers traveled to exotic locales such as Egypt to photograph the pyramids but some, of equal talents, chose to photograph French sites instead. In 1839, the French government formed the Commission des Monuments Historiques and appointed Henri Le Secq, Charles Nègre and two other photographers to document
notable French landmarks
. Many photographers (both then and now) tend to take a fairly standard approach to tourist sites. Notre-Dame de Paris, for example, has been photographed countless times in its entirety, with the photographer facing it head-on. Thousands of photos feature the West facade, as in this classic 1860 photograph by Edouard Baldus, pictured above. Henri Le Secq near a Gargoyle. Photo by Charles Nègre But Charles Nègre had a unique artistic vision. His photograph of Notre Dame demonstrates both his unusual point of view and his humorous take on this iconic building. Rather than focusing on the grand scale of the cathedral, Nègre chose a charming detail on its roof. His photograph of gargoyles captures more life and charm than any that have have been taken since. It has become one of the most iconic images of Notre Dame and, I suspect, has induced many a tourist to make the climb to the roof to see the gargoyles first-hand. It certainly inspired me to do so! There is even more here to Nègre's artistry. He further enlivens his subject by photographing the gargoyles with Henri Le Secq between them. Le Secq mimics their gestures. Note how the bend of his elbow mimics the left-hand gargoyle's pose and, even more subtly, the wing of the gargoyle on the right. These relationships, as well as the foreground lines of the stone railing, counter the verticality of the space, adding energy to the scene. This photo is art, not a postcard for tourists. Le Secq was equally able to put personality into buildings even absent any human presence. His images of cold stone structures feel alive. His strong use of diagonals, his preference for partial views rather than the whole, and his subtle sense of humor all made for wonderful, original, artistic work. A master photographer who rose far above standard tourist snapshots, Le Secq was one of the great photographers of the 19th century. Reims Cathedral southwest tower. Photo: Henri le Secq Baltimore Washington Airport, illustrating diagonals. Photo credit: Fern Nesson Strasbourg Cathedral. Photo: Henri Le Secq
SUBSCRIBE
ALREADY SUBSCRIBED?
BECOME A BONJOUR PARIS MEMBER

Gain full access to our collection of over 5,000 articles and bring the City of Light into your life. Just 60 USD per year.

Find out why you should become a member here.

Sign in

Fill in your credentials below.
This is the latest in a series of photo essays on early French photographers
The invention of photography kicked off a craze among the French for travel photographs. Many budding photographers traveled to exotic locales such as Egypt to photograph the pyramids but some, of equal talents, chose to photograph French sites instead.
In 1839, the French government formed the Commission des Monuments Historiques and appointed Henri Le Secq, Charles Nègre and two other photographers to document notable French landmarks.
Many photographers (both then and now) tend to take a fairly standard approach to tourist sites. Notre-Dame de Paris, for example, has been photographed countless times in its entirety, with the photographer facing it head-on. Thousands of photos feature the West facade, as in this classic 1860 photograph by Edouard Baldus, pictured above.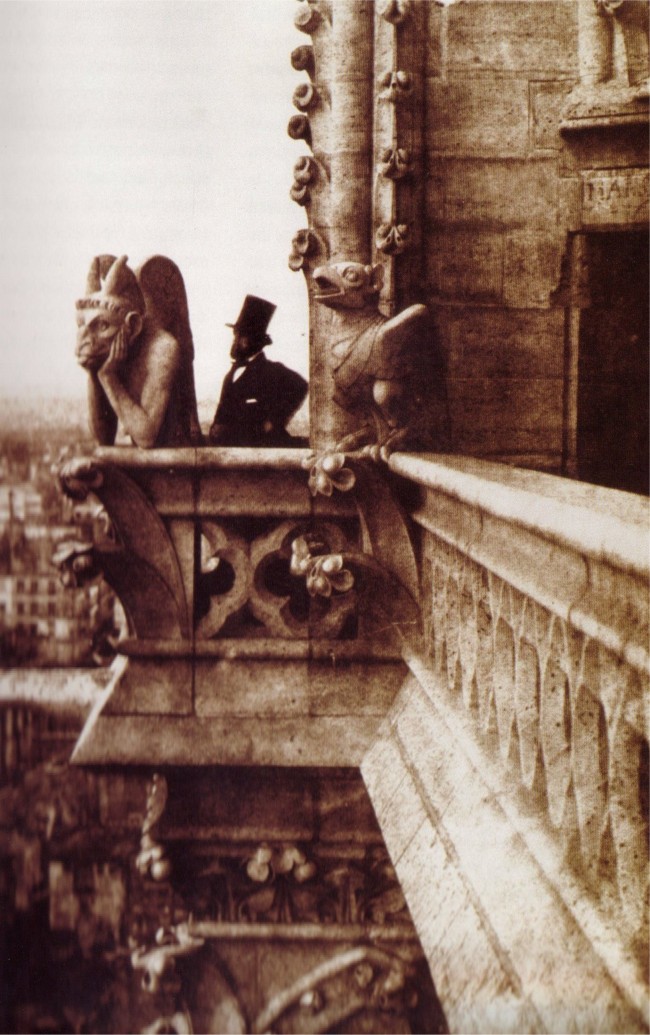 But Charles Nègre had a unique artistic vision. His photograph of Notre Dame demonstrates both his unusual point of view and his humorous take on this iconic building. Rather than focusing on the grand scale of the cathedral, Nègre chose a charming detail on its roof. His photograph of gargoyles captures more life and charm than any that have have been taken since. It has become one of the most iconic images of Notre Dame and, I suspect, has induced many a tourist to make the climb to the roof to see the gargoyles first-hand. It certainly inspired me to do so!
There is even more here to Nègre's artistry. He further enlivens his subject by photographing the gargoyles with Henri Le Secq between them. Le Secq mimics their gestures. Note how the bend of his elbow mimics the left-hand gargoyle's pose and, even more subtly, the wing of the gargoyle on the right. These relationships, as well as the foreground lines of the stone railing, counter the verticality of the space, adding energy to the scene. This photo is art, not a postcard for tourists.
Le Secq was equally able to put personality into buildings even absent any human presence. His images of cold stone structures feel alive. His strong use of diagonals, his preference for partial views rather than the whole, and his subtle sense of humor all made for wonderful, original, artistic work. A master photographer who rose far above standard tourist snapshots, Le Secq was one of the great photographers of the 19th century.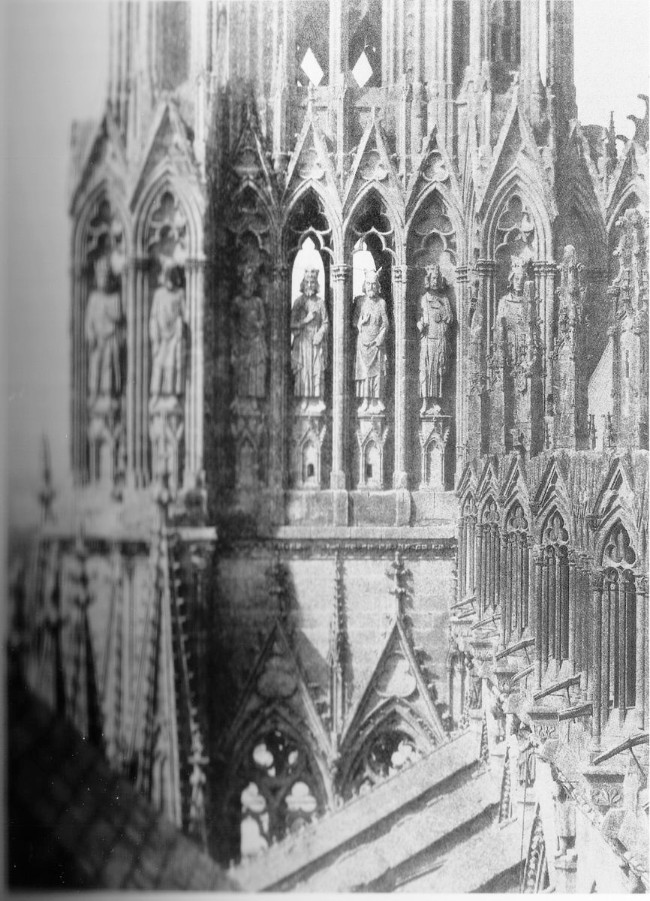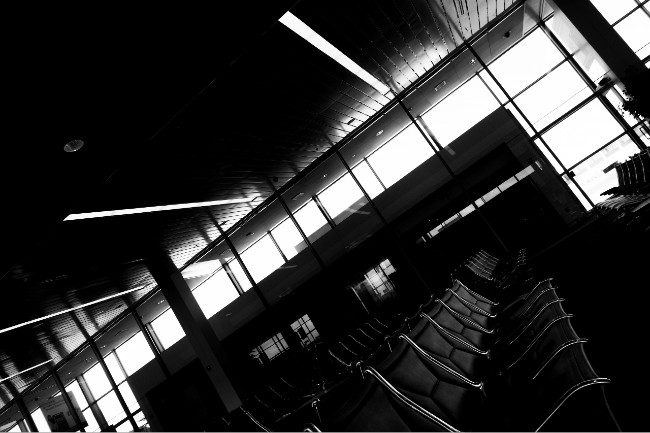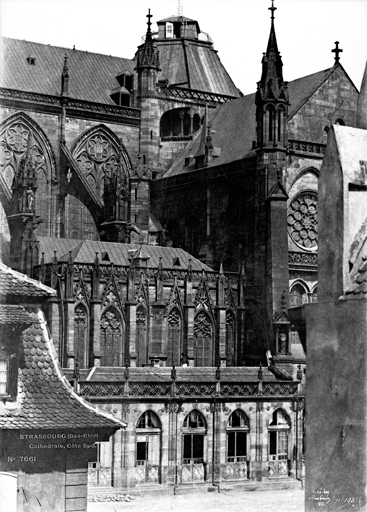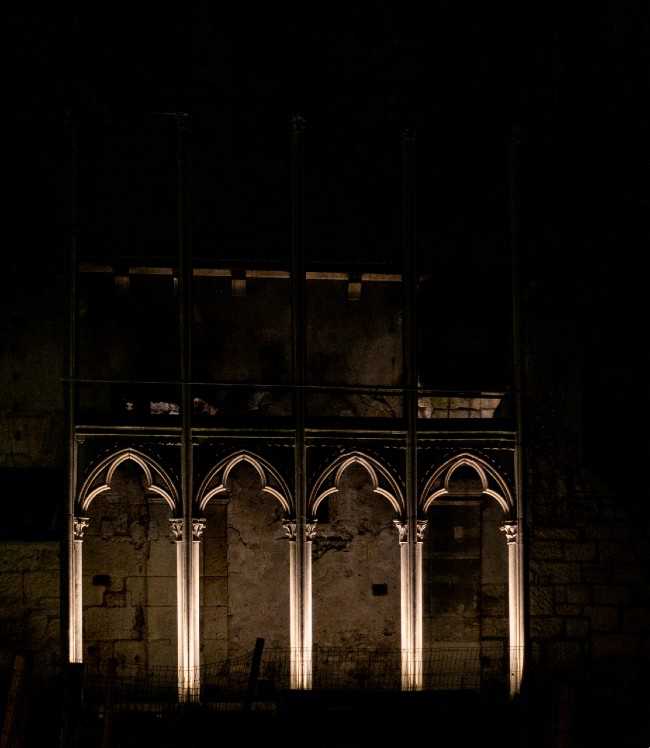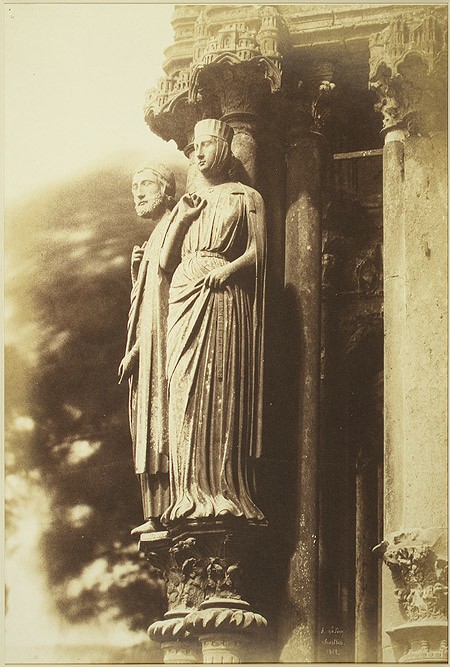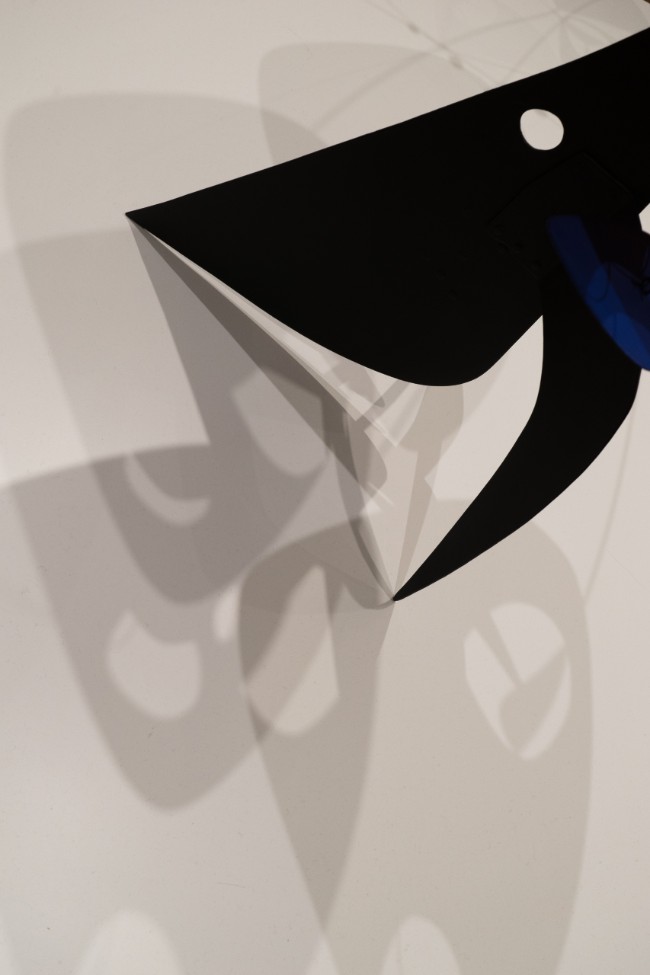 Lead photo credit : Notre-Dame by Edouard Baldus (1860s)
More in 19th century, French photographers, notre dame, photography in Paris
---
---