Butter Cookies Brittany Style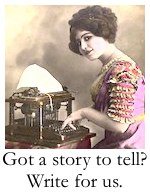 Thrifty Bretons began salting their butter for two simple reasons: salt was plentiful and cheap and by salting the butter it would last longer without spoiling. One tradition surrounding butter in Brittany is the beurre d'accueil, the welcome butter. Visitors are offered bread and butter. This tradition is alive in many Breton restaurants where you'll find bread along with butter placed on the tables. One of the most delicious products made with Brittany's fabulous butter are Biscuits Breton, Brittany butter cookies:
Biscuits Bretons—Butter Cookies from Brittany
Pronounced: bees kwee / bruh to(n)
INGREDIENTS:
3 sticks (12 oz.) unsalted butter, at room temperature
1-1/4 cups sugar
3/4 teaspoon salt
1 extra large egg
1 teaspoon pure vanilla extract
3 cups cake flour
3 Tablespoons whole milk, for wash
PREPARATION:
1. With an electric mixer on slow speed, cream the butter, sugar and salt together.
2. Slowly add the egg and vanilla, continuing to beat on slow speed.
3. Add the flour all at once and mix, scraping down the sides and bottom of the bowl once.
4. Turn the dough out onto a piece of plastic wrap and pat into a 1/2-inch rectangle. Cover completely with the wrap and place in the refrigerator for about 1 hour, or until firm.
5. Preheat oven to 350°F. Line cookie sheets with parchment paper.
6. On a lightly floured surface, roll out the dough until 1/4-inch thick. Using a 2-inch-diameter fluted round cookie cutter, cut out the cookies and place 1 inch apart on prepared sheets. Gather up the scraps and refrigerate until firm enough to roll out again.
7. Brush the cookies with some of the milk and bake for 10-15 minutes until a light golden color. Transfer to a wire rack to cool.
Storage:
Makes about 40 cookies. May be stored in an airtight container for a few days.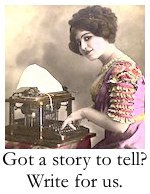 Et voilà!
Debra Fioritto contributes delicious French recipes to Wednesday issues of BonjourParis. Click on her name to read more about her Tour de Forks culinary tours or to collect the many recipes she has shared here.

Subscribe for 
FREE

weekly newsletters with subscriber-only content.
BonjourParis has been a leading France travel and French lifestyle site since 1995.
Readers' Favorites: Top 100 Books, imports & more at our Amazon store
You'll find over 130+ cookbooks available in our selections, including some available at pre-release 30% discount. Find them by starting here at our Food & Wine section, then work backwards page by page.
Click on this banner to link to Amazon.com & your purchases support our site….merci!
Leave a reply
Your email address will not be published. Required fields are marked *