Valentine's Day in Paris: An Alternative Guide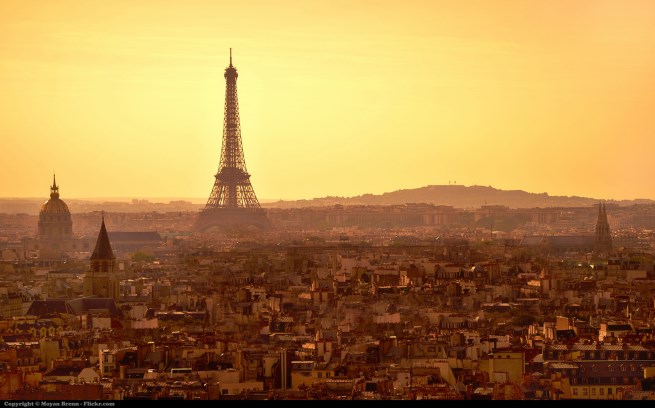 1,748 years ago Saint Valentine of Terni was imprisoned for performing underground wedding ceremonies for persecuted Christian lovers in the capital of the Roman Empire, Rome. The day before his execution he performed a miracle, healing the blind daughter of his jailer with a holy touch to the eyes, before his public death by clubbing and beheading at the Flaminian Gates. His last letter of correspondence was to the now sight-ridden daughter of the man who had condemned him to death, signed "Your Valentine"– giving birth to the popular tradition of sending a loved-one an anonymous card with this mysterious closing line.
1,748 years later you can buy battery powered cards which sing this message in the voice of the snowman Olaf from Disney's Frozen, which personally I think Saint Valentine of Terni would have wanted. Sadly most of the records of Saint Valentine were destroyed during the Diocletian persecutions so any statement involving his opinions, on singing cards or other, would be conjecture, but like I said, I think he would've been happy.
One up from a singing card, however, would be a trip to Paris with your Valentine, to the city of romance itself, at the most lovey time of year.
The following is an alternative guide for a Parisian Valentine's Day. They won't break the bank, or the heart, on this most holy of heart-warming days.
La La Land
From the director of the fantastic film Whiplash comes the hit musical La La Land starring Emma Stone and Ry-dog Gosling. The story of an aspiring actress and a jazz enthusiast, caught in the throes of a whirlwind romance, La La Land is a sound pick for Valentine's Day. That might sound like an insult rather than a selling point given the usual crud that gets churned out for the 14th of February, inevitably featuring either Adam Sandler or Rachel from Friends, or both.
Every time I talk about this film with friends I begin with the macho-reaffirming prelude 'Now I don't normally like musicals…' which, as well as being redundant given how genuinely good La La Land is, is also a downright lie. I've long considered Bugsy Malone to be the apex of cinema.
La La Land is funny, and the songs are great. It sits on the positive, unsarcastic side of ironic campness and will have you and your Valentine tap dancing all the way home.
7 and 9.30 o'clock at the Max Linder Panorama on Boulevard Poissonnière
Le Smoke
If you enjoyed La La Land, this would be the perfect place to visit after the cinema. This Jazz bar has a really authentic atmosphere. The cocktails are great and cheap. I paid €5 for an Old Fashioned that Mark Twain would've been happy with.
La Coulée Verte René-Dumont
Take a stroll along the La Coulée Verte René-Dumont, a 5km promenade on the old steam engine track, raised 30 feet in the air complete with pretty shrubbery. Also known as the Promenade plantée, this walkway allows an interesting perspective to the architecture of the 12th arrondissement, although on Valentine's Day you might want to avoid looking too closely into people's apartments.
Jazz things up a bit by taking two Vélib' bikes on the La Coulée Verte, at just 1 euro for an hour.
Couples Spa
After your stroll/cycle you might want a bit of R'n'R. Across the Seine near the Jardin du Luxembourg is Le SPA 28 which offers couples treatments in 18th century vaulted cellars starting at €120. This is the pricier option in this guide but at €60 each you are given access to their anti-current swimming pool, the relaxation hammam, Jacuzzi and essential oils massage room. They'll even bring you poolside tea as you swim against the current.
Le Carmen
Built in 1875, at the height of ostentatious Rococo design, Le Carmen is a bar housed in the famous hôtel particulier in Pigalle where Bizet wrote his operas. The interior is made up of grandiose columns, frescoes and plinths but the atmosphere is considerably more up to date. Regular live music, ranging from hardcore Punk to funky electro makes this a great place for a dance or headbang with your Valentine.
There we have it, the perfect formula for a quirky yet romantic Valentine's Day in Paris. Joyeuse saint Valentin!
Roses are red
Violets are blue
Paris is cool
And so are you
Lead photo credit : photo © Moyan Brenn
---
---