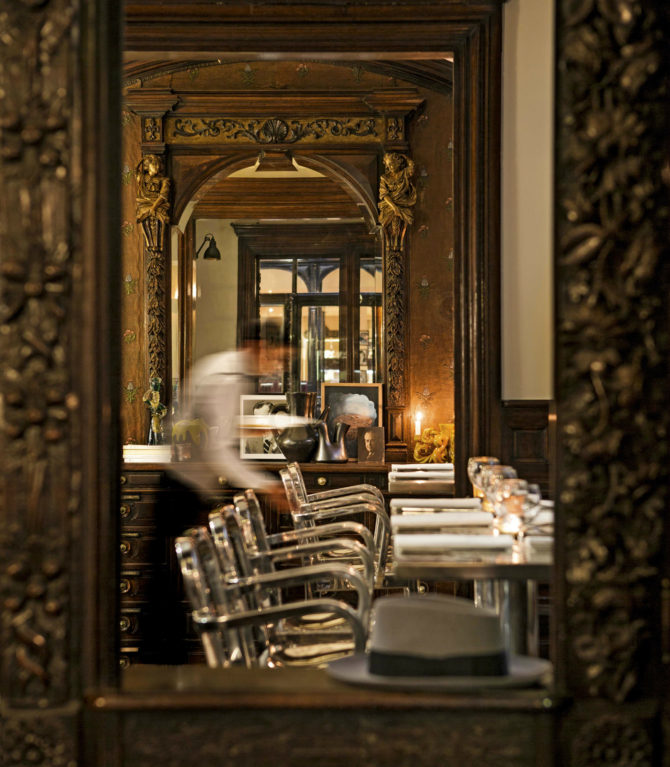 BP take: Caffé Stern is a buzzworthy Italian eatery housed inside a former engraver's shop in the passage des Panoramas. This is the first Paris restaurant from Italy's Alajmo restaurant group, which runs the Michelin three-starred Le Calandre in Padova and the Il Quadri in Venice. Enjoy breakfast, lunch and dinner in a picture-perfect setting designed by Philippe Starck.
"…one of the quieter pleasures of Paris is exploring its atmospheric passages – the network of elegant, 18th-century arcades sheltered by clerestory roofs, situated in the heart of the city. While experiencing their harlequin stone floors and elegant shop fronts, you might almost expect to run into Émile Zola, perhaps taking a pensive stroll after picking up a new order of visiting cards at Stern, the distinguished engraver and printer once located in the Passage des Panoramas." –Alexander Lobrano, France Today (2015)
47 Galerie des Variétés, 75002 Paris. Tel: 01 75 43 63 10 (No website). Open daily, 8.30am-12pm. Closed Sundays & Mondays. Average dinner €45.
Lead photo credit : Caffe Stern/ Fausto Mazza
---
---