JÒIA BUN: The Famous Burgers of Chef Hélène Darroze
Named "World's Best Female Chef" in the 2015 annual ranking at The World's 50 Best Restaurants awards, Hélène Darroze is the deserved recipient of six Michelin stars. Her culinary career is expansive and impressive, and having split her time between France and England, her influence across these countries is great.
View this post on Instagram
In Paris, Darroze has three restaurants: Marsan, Jòia, and her latest venture, JÒIA BUN.
Marsan is a fine-dining restaurant with two Michelin stars that combines Darroze's roots in southwest France with her skill for artistic plating. The result is an imaginative and creative menu within a venue that oozes glamor.
Split across two floors, Jòia is a warm restaurant that exudes subtle elegance. A more relaxed space than Marsan, this location is perfect for sharing small local dishes with family, friends, and colleagues.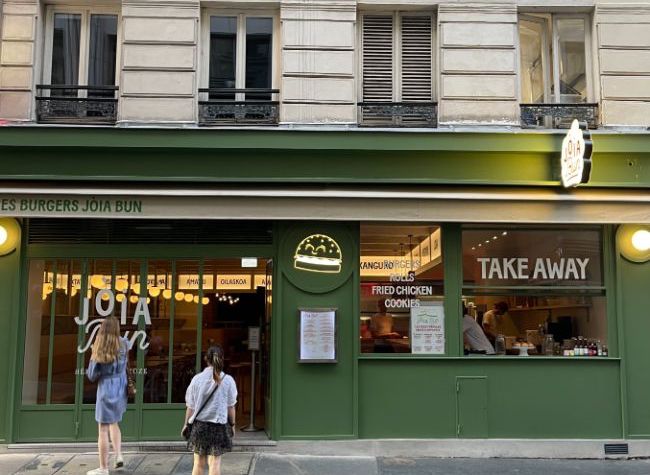 Darroze's most recent opening in Paris is JÒIA BUN, an idea that she explored during lockdown to come closer to her overriding mission of making people happy. What originally started as a burger delivery and takeout format, has developed into a lively bistro due to its great success. This restaurant, found at 16 rue de la Michodière, has revamped the iconic fast food staple – giving it the gastronomic spotlight that it deserves. As someone who loves New York and its street food, Darroze has succeeded in making the burger gourmet again.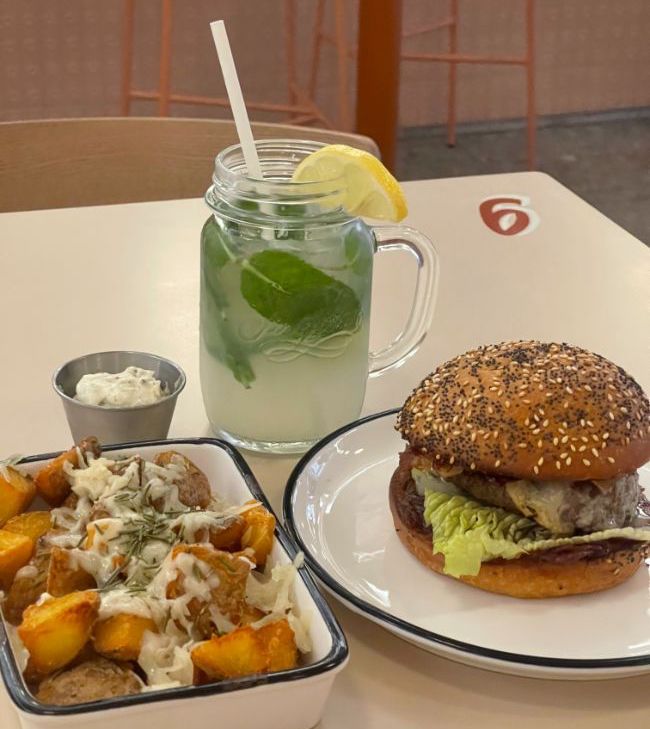 Styled as an American diner, this venue has a carefree and vibrant atmosphere, and the music of the swinging 60s renders the nine-hour flight from Paris to the U.S. useless, as this is as iconic of an American diner as any.
Though the prices are a fraction of those found at Darroze's Michelin-starred restaurants, the quality of the ingredients is uncompromised. You won't find tomatoes on the menu in winter, the ketchup is made from Italian San Marzano tomatoes, the burger patties are made from locally sourced French meat, the cheeses are matured by Beñat in the halls of Saint-Jean-de-Luz, and even the buns are freshly baked each morning by their boulangers.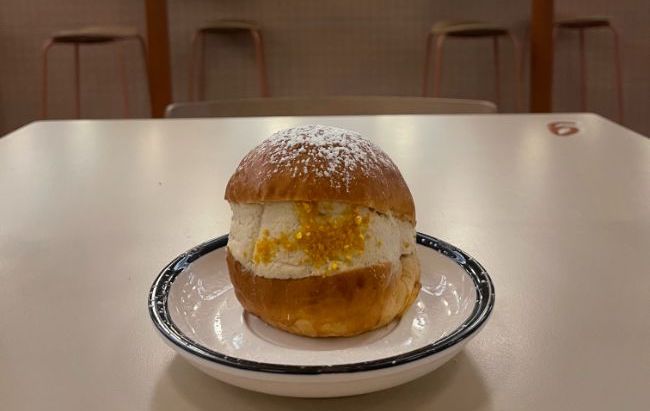 So, if you want to taste the food of a chef with a tremendous six Michelin stars, without having to pay the Michelin price tag, enjoy a meal at JÒIA BUN and you won't be disappointed.
Further to her restaurants in Paris, Hélène Darozze at The Connaught in London is an elegant expression of craft, and her recent partnership with The Royal Mansour Hotel in Marrakech is expanding her influence to another continent.
Details
16 Rue de la Michodière, 2nd arrondissement
No reservations
Open Monday- Friday: 12 noon – 3 pm, 6:30 pm – 11 pm
Sat-Sunday: 12 noon – 11 pm
Delivery available via UberEats
Lead photo credit : JÒIA BUN. Courtesy of Poppy Pearce
---
---