Dar Mima: The Rooftop Restaurant from Actor Jamel Debbouze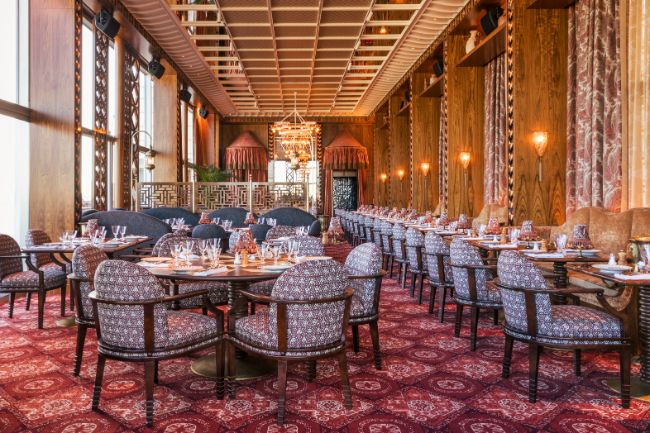 You may have seen one of Jamel's stand-up comedy sketches. Or maybe you saw him in Indigènes (Days of Glory in English). Or maybe you caught him in the beloved movie Amélie (check out the clip below). But did you know that this famous French-Moroccan actor has a new starring role? That's right- he's now playing restaurateur in partnership with Paris Society, with a brand new restaurant on top of the Institut du Monde Arabe. And if our recent meal there is any indication of your experience, you'll have celebrity sightings galore along with the exceptional Paris views.
An homage to Jamel's mother, the restaurant is called Dar Mima ("Mima" is the affectionate diminutive of her name Fatima). The idea has been in the works since 2018, when Jamel met with Laurent de Gourcuff, the founder of Paris Society, to discuss a possible collaboration. Designed by architect Jean Nouvel, the Institute du Monde Arabe (IMA) is an iconic Left-Bank institution and a special place for Jamel. This is where he took Fatima on her first visit to Paris, and where he gave his first interview. Needless to say, it's the perfect setting for the actor's long-time dream.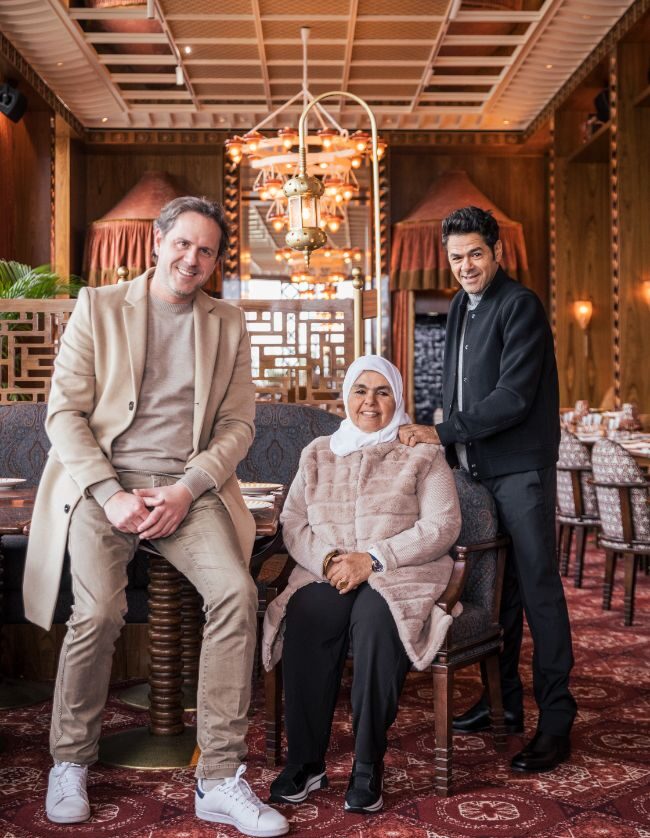 The interiors were decorated by in-demand designer Laura Gonzalez, who chose wood marquetry, zelliges, lavish drapes, rugs and carpets to create a Moroccan wonderland. Nice touches: The frescoes were hand-painted in gold leaf, while the wood moucharabiehs echo the famous metal ones that Nouvel used on the IMA's facade. The restaurant extends onto an outdoor terrace that was designed like a Mediterranean garden. Here you can sip and sup while looking out over the Paris skyline.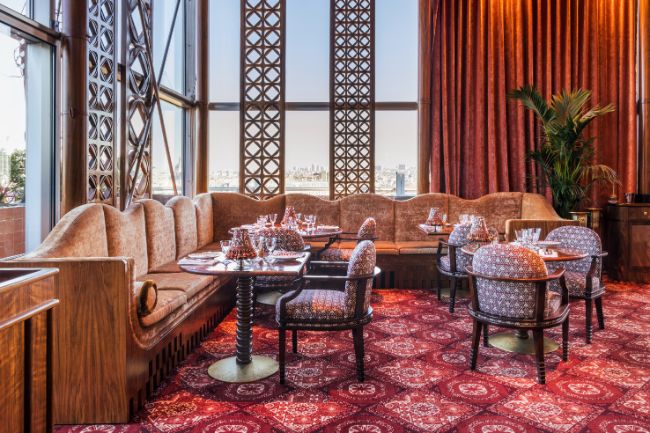 On the menu you'll find classics of Moroccan and North African cuisine, such as man'ouché, fattouche, pastilla and tajine. Fatima even shared her secret recipes for bread, Zaalouk salad, pastries and her famous couscous. Mint tea is served from silver teapots in the traditional style, and cocktails highlight ingredients like orange blossom and hibiscus.
With live music on some evenings, it's a lively spot for enjoying sultry Paris nights.
DETAILS
Dar Mima
Institut du Monde Arabe
1 Rue des Fossés Saint-Bernard, 5th
Tel: +33(0)1 85 14 79 25
Closed Mondays.
Operating hours: 12 noon – 2:30 pm for lunch. 7pm – 2 am, dinner and drinks.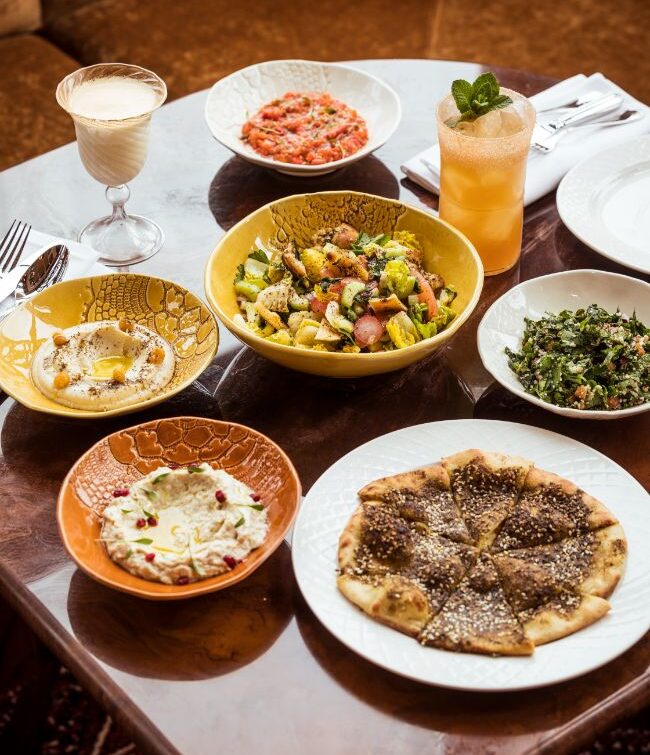 Lead photo credit : © Dar Mima
More in Institut du Monde Arabe, Jamel Debbouze, Paris Society
---
---