French Touch: Fashion and Rooftop Shows at Galeries Lafayette
The 'French Touch' campaign has returned to Galeries Lafayette Paris Haussmann for a second year running. Au menu: a spotlight on French fashion design and musical artists…and the best rooftop in the City of Light.
There's nothing quite like watching the sun set over one of the world's most adored skylines. As the hour turned golden, the Haussmannian façades softened in the warm evening light, the Eiffel Tower stood tall, contrasting against the pastel hues on the horizon, and the excitement amped up on the rooftop of the Galeries Lafayette Haussmann department store. Champagne flute in one hand and delicious appetizer in another, guests were milling about the panoramic terrace, snapping photos of the sunset or bobbing to the DJ set. Blessed with one of the best views in Paris, Galleries Lafayette launched the second edition of "French Touch" in absolute style, early July.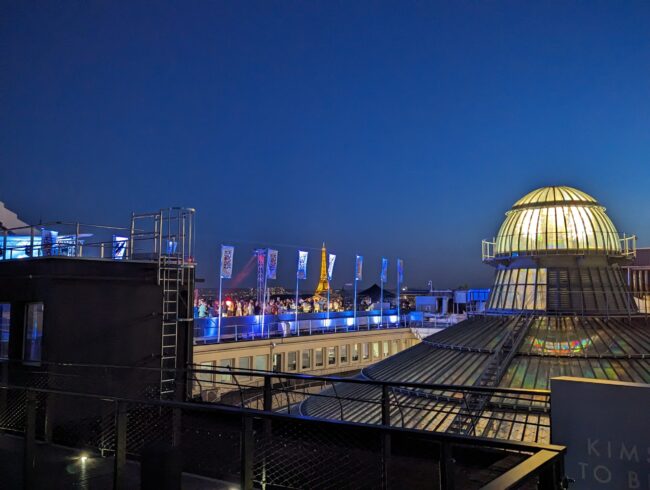 French Touch is a campaign created to highlight "la création française". Lasting all summer, until 31 August, the event celebrates French creation in fashion primarily but also in food, beauty, interior design and music.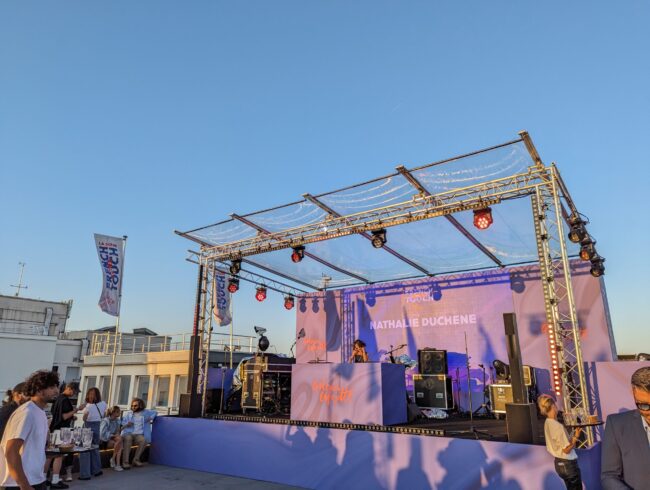 With Christian Louboutin as this year's guest of honor, Galeries Lafayette has put a spotlight on established and young French creators alike such as Paco Rabane, Coperni, Marine Serre, Isabelle Marant and more. You can shop the selection online but for those lucky enough to be in Paris, make sure to make the stop at the grand magasin to browse the elegant collection which plays on some of the more iconic tones and patterns in French culture (think wide striped marinières, navy blues, espadrilles but make them über-chic…). Summer has never been so stylish.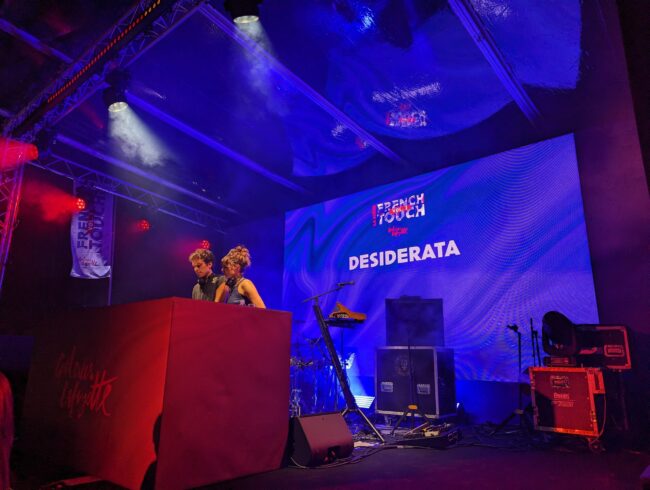 Aside from the clothes, French Touch is also about boogeying to beats à la française and the campaign kicked off with four nights of free concerts held on the rooftop. From emerging young talents to much-loved world-renown artists, the line-up of this mini festival was impressive. Lou and the Yakuza, Lolo Zouaï, Bianca Costa, Ed Banger…
Dancing above the capital's temple of fashion was the pinnacle of cool and a great opportunity to discover new talent from the music scene in France.
French Touch vol. 2, until August 31
Galeries Lafayette, 40 Bd Haussmann, 75009 Paris
Shop online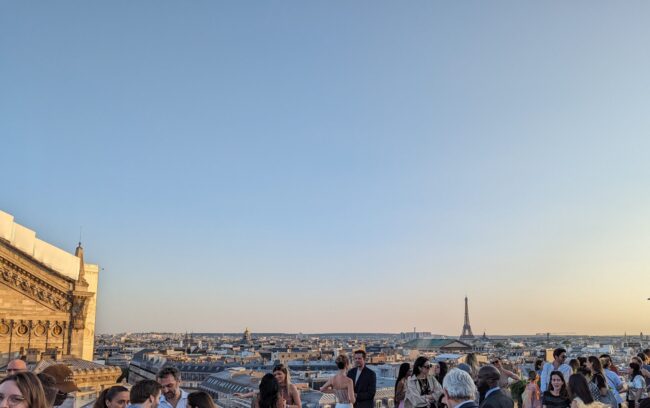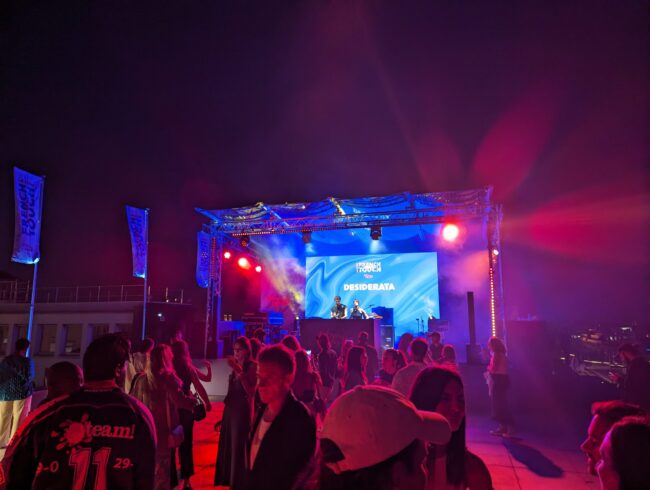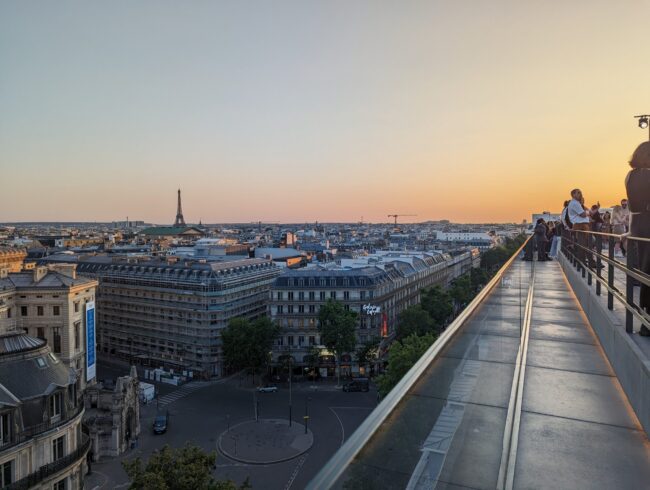 Lead photo credit : The launch of French Touch at Galeries Lafayette Paris Haussmann. Photo credit: Sophie Gardner-Roberts
---
---