Awesome August: What to Do in Paris This Month
August in Paris receives a bad reputation. Some say the city sleeps during this summer month, as Parisians flock to the sunny beaches of the south for les vacances. This is indeed true. Parisians view vacation as a necessity, rather than a luxury, and with the possibility of six to 10 weeks of holiday per year thanks to annual leave, national holidays, and "Reduction du Temps de Travail" days (translating to "Reduction of Working Time"), you would be silly not to use this time to its greatest advantage.
If you're French, you're either a Juillettiste or an Aoûtien – someone who takes their annual leave during the month of July, or over the month of August. If visiting Paris in August, you will soon realize that there a lot of Aoûtiens! So, before your trip, be prepared to see signs in the windows of restaurants and shops reading: "Fermé pour le mois d'Août," meaning "Closed for the month of August".
However, this has its perks for tourists visiting the city. Fewer Parisians mean less traffic on the roads, fewer crowds, and shorter queues for museums and galleries. And while Parisians are at the beaches in the south of France, tourists can enjoy the beaches of Paris, known as the Paris Plages.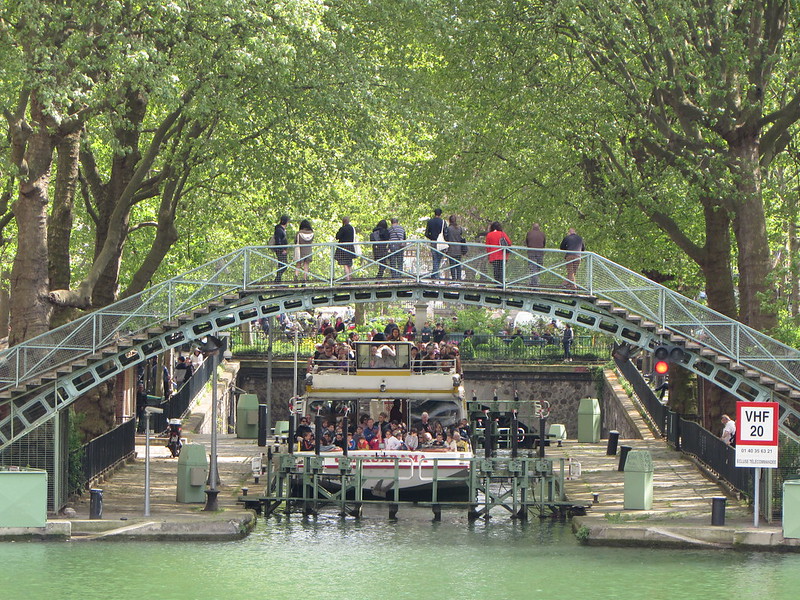 Not all shops and restaurants will be closed, so you will still find a delicious meal and a souvenir. The tourist center of the city will remain bustling with life, as will the Saint-Germain-des-Prés district. You can also explore the neighborhoods of Canal Saint-Martin, Pigalle, and Montmartre where local life stays vibrant all year round.
As well as the tranquil calm, the weather is also wonderful. As the second hottest month of the year, the average temperature in Paris over the month of August is 25° Celsius (77° Fahrenheit) which, for me, is perfection.
Bonnes vacances à tous!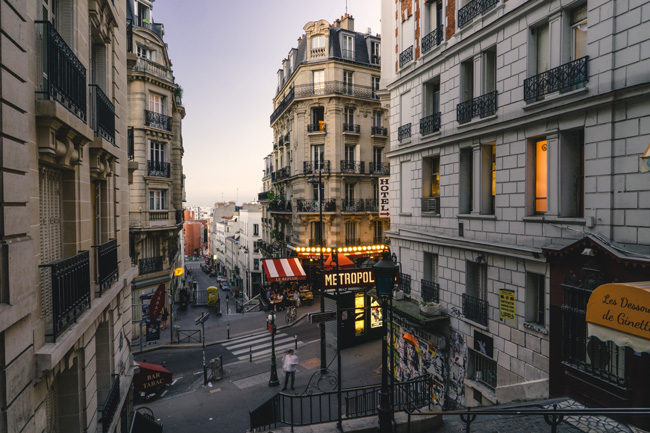 National Holidays in August
15th August – Assomption
This holy day commemorates the occasion when the Virgin Mary ascended into heaven at the conclusion of her life, a belief shared by the Roman Catholic Church. Although France is today a secular country, this holy day remains on the national calendar due to the importance of Catholicism in French history.
Unmissable Events this Summer
I previously mentioned these fantastic events in the July edition of What's On in Paris, and luckily, they continue over the month of August and are truly not to be missed.
Paris Plages – 8th July – 28th August
Banks of the Seine and the Bassin de la Villette
Paris Plages brings the beach to the banks of the Seine, with entertainment, deckchairs, and free swimming awaiting you for a glorious summer of rest and relaxation in Paris. Each year since 2002, Parisians have flocked to the river's edge to enjoy the best of both worlds: serene "beaches" in a lively city. Take your book, sip on a cocktail, and lay under a palm tree to enjoy this summer resort. The 100-meter-long floating swimming pool on the Bassin de la Villette provides the public with a needed cool-off. Water sports such as paddle-boarding, canoeing, and kayaking are also available in the Bassin, and back on land, table soccer, pétanque, and tai chi are played between friends.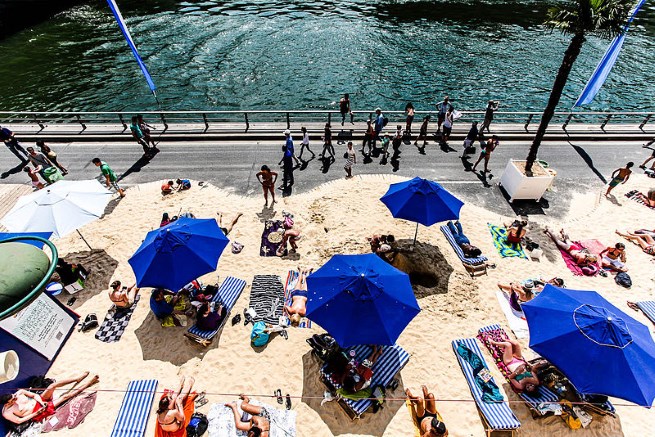 La Villette Open Air Cinema – July 19th – August 20th
Parc de la Villette, 19th Arrondissement
Free Entry
For 25 nights each summer, the Parc de la Villette hosts the largest open-air cinema in France. This year's theme for La Villette Cinema is "Team Spirit," inspired by the upcoming Paris Olympics next year. Miss Peregrine and the Peculiar Children, Parasite, Les Misérables, Drunk, and Dunkirk are just five of the 25 films that demonstrate the importance of community. And what better setting to watch such films than in a beautiful park surrounded by other cinephiles? The film is projected onto a large screen at the fall of night, and watchers lounge on their picnic blankets on the grassy bank in front. All screenings are free but don't forget to reserve your place online.
Jardin des Tuileries, 1st Arrondissement
1st July – 27th August
Each summer vacation, La Fête des Tuileries arrives in the Jardin des Tuileries to provide children and adults alike with a fun-filled fairground. With 60 activities on offer, such as bumper cars, rollercoasters, and an ice palace, your children will be sure to be amused. Treat yourself to some cotton candy, and maybe a toffee apple too, and let yourself be transported back to the joys of youth.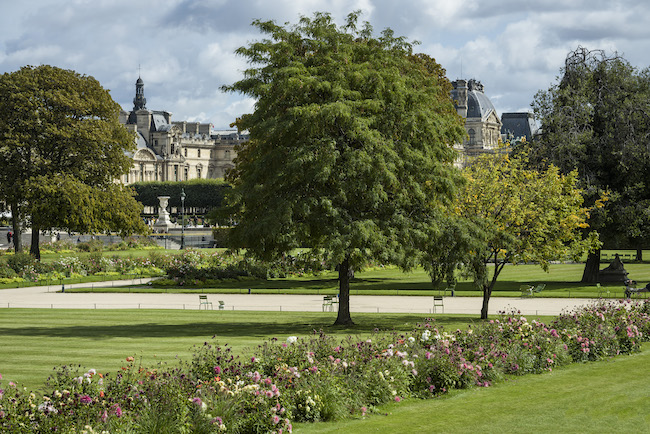 Musical Spectacles
The Musical Fountains Show at the Chateau de Versailles
At the Palace of Versailles, Île-de-France
Every Saturday and Sunday until October 29th.
Explore the pristine gardens of the Chateau de Versailles each Saturday and Sunday until October 29th, to experience the Musical Fountains Show. These shows feature rhythmic streams of water bursting from the impressive fountains, set to the tempo of Baroque music. There are many routes to take that wind you around the fountains of the garden, and paired with an audioguide, this provides an interesting and enjoyable day out.
When night falls, this event becomes even more impressive with the addition of marvelous light displays and fireworks in front of the Grand Canal. Enjoy the nighttime Musical Fountains Show every Saturday evening until September 23rd, and don't miss the Fire Night Show on the 15th of August.
Tickets cost €10.50 for the full rate and €9 for the reduced rate.
View this post on Instagram
Parc de Saint-Cloud, Île de France
25 – 27 August
For three days in late July, Parc de Saint-Cloud hosts the famous Rock en Seine music festival. What began in 2003 as a small-scale event has transformed into one of Paris' most famous music events of the year, with five stages and 65 artists covering many genres of music from rock to pop, and from electro to folk. This year's lineup is particularly impressive with artists such as Billie Eilish, Florence + the Machine, The Chemical Brothers, and Christine and the Queens gracing the microphone. Day tickets are available, or if you don't want to miss a single act, then the three-day weekend ticket is for you. And don't just expect music! There will also be a children's tent with activities and games, conferences, debates, and good food.
Book your tickets here: Ticketing – Rock en Seine 2023
Voir cette publication sur Instagram
Bassin de la Villette, Canal de l'Ourcq et de Saint Denis
8 July – 13 August
This year marks the 13th edition of L'Été du Canal – a fun-filled program of floating concerts, animations, art shows, apéros, and food. Most activities are free, and the rest are less than 10 euros. For example, a relaxing river cruise down the canal costs just two euros. Bring your bathing suit for the opportunity of a swim, a kayak, or simply a sunbathe on the banks of the Bassin. This summer, the Parisian canals are the place to be with glorious events such as this and Paris Plage. So, see you there!
Marvelous Museum Events 
Les Jardins d'Été du Musée du Quai Branly
At Musée du Quai Branly, 37 Quai Jacques Chirac, 7th Arrondissement.
8 July – 27 August
Each summer, the Musée du Quai Branly opens its gorgeous gardens to the public for a free program of summery events. This year the theme is natsu matsuri, which translates from Japanese to "summer festival." Inspired by the traditional and joyous Japanese celebrations, the museum will show open-air screenings of a Japanese animated film, map out immersive walks in their luscious flora and fauna, workshops, storytelling, and a concert focused on percussion in Iran on August 17th. Allow yourself some time to unwind in the haven that is le jardin du Musée du Quai Branly.
View this post on Instagram
At Fragonard, 9 Rue Scribe, 9th Arrondisement
For a fabulous free event this August, head to the Musée du Parfum, just a stone's throw away from the Opéra Garnier, to enjoy free entry and a free guided tour of this unique museum that shines a spotlight on the technical process behind your favorite scents. Visitors will follow the process from harvesting the raw materials all the way through to bottling, labeling and distributing. The second half of your visit leads you through an archeological exhibition that displays an incredible selection of ancient bottles from Ancient Egypt to today. Enhance your visit further by partaking in a perfume workshop to create your very own eau de toilette.
View this post on Instagram
At Musée Grévin, 10 Bd Montmartre, 9th Arrondissement.
5th of August, 8 pm – 1 am
Have you ever longed for a night among the world's greatest stars? Then look no further than La Nuit Au Musée at Musée Grévin. To celebrate its 140th birthday, Musée Grévin will open its doors on the first Saturday of each month from August to October for a night of delights. Expect to see your favorite actors, comedians, and historical figures putting on entertaining performances on stage. With one difference – they will be in wax form! With other unannounced surprises to discover, this event will immerse you into the world of stardom.
View this post on Instagram
Cultural Curiosities
Silhouette Film Festival
Parc de la Butte du Chapeau Rouge, 19th Arrondissement
25th August – 2nd September
The Silhouette Film Festival returns for its 22nd edition this year in the Parc de la Butte du Chapeau Rouge. This film festival is the largest free outdoor short film festival in France and provides nine evenings of over 100 eclectic movies and documentaries. On the 25th there will be an exciting opening concert to mark the start of the festivities, and on the final evening will be the much-anticipated awards ceremony to present the prestigious Public Award. Whether a cinephile or not, anyone will enjoy this convivial and cultural film festival.
View this post on Instagram
Festival du Théâtre de verdure du Jardin Shakespeare
Allée de la Reine Marguerite, Bois de Boulogne, 16th Arrondissement
17 June – 10 September
Hidden within the Bois de Boulogne is the Shakespeare Garden, a quiet, beautiful, and well-manicured garden that is loved by locals, and unknown to tourists. The garden contains countless varieties of colorful flowers, such as hyacinths, lilies, and tulips. It is within this garden that the Festival du Théâtre de verdure du Jardin Shakespeare takes place. On the 19th, 20th, 23rd, 26th, and 27th of August, five actors from the DNA company will perform Shakespeare's famous Midsummer Night's Dream. With seating for 400 spectators, this will be an intimate performance in an enchanting setting. Explore the other jubilant events on the le Théâtre de Verdure's website.
View this post on Instagram
Les Nuits Des Étoiles
Many events around Paris.
11, 12, and 13 August
To all astronomers, whether professional or simply budding, Paris has quite the program this year for Les Nuits Des Étoiles. The French Astronomy Association invites those both young and old to provide insight into the extraordinary curios of our sky. Sky gazing will be taking place all over the city, with large groups meeting in Parc Montsouris and Square Louise Michel to marvel at the universe above. And if you need to brush up on your astronomy knowledge, talks and animations will be held at the Cité des Sciences et de l'Industrie. If Paris is blessed with clear skies, it might just be possible to follow the Perseids, so think of a wish and be prepared to be wowed by shooting stars.
More in L'Été du Canal, Les Nuits Des Étoiles, Paris Plages, Shakespeare Garden
---
---