Restaurants Open in Paris in August
"Paris is always a good idea." -Audrey Hepburn
As Parisians leave the city in August, Paris is almost tranquil. Think empty streets, shuttered boutiques, calm. Be assured some gorgeous restaurants are open, to the delight of those staying on.
A veritable institution on the magical Ile-Saint-Louis, Les Fous de l'Ile has a legacy of generosity and a reputation for friendliness. Director Caroline Jamois and chef Jonathan Lafon, former sous-chef at Le Relais Plaza, welcome guests as if at home, chez eux, in a typical Paris bistro atmosphere. The enticing, "something for everyone" menu (vegetarians welcome) includes exceptional cuts of meat to share. Starters include Vitello tonnato (€14), then try truffled sausage from Maison Montalet (€12), the Fish of the Day, or the Angus Cheeseburger (€25), followed by Roast Camembert/honey (€12) or the hard-to-resist Cherry Clafoutis served with Bitter Almond Ice Cream. From the excellent wine cellar, it's summer so go for the rosé Le Fruit Defendu from Domaine Magellan (€9 per glass). Cheers !
33 rue des Deux Ponts, 4th
Tel: +33 (0)1 43 25 76 67
Metro: Pont Marie
Average Spend €50
Open 7/7 for Lunch & Dinner in August
View this post on Instagram
Ice cream parlor, café, restaurant and delicatessen, Girotti Paris is a super space celebrating gastronomy and Italian culture. Created by Mario Girotti, aka Terence Hill (yes, the film producer; quel multi talent, eh?) who has continued a family tradition which began in Amelia, Umbria. Artisanal ice creams, soft focaccias, pastries and other 100% Italian specialities breathe an air of #dolcevita onto Boulevard Raspail with the bonus of a beautiful terrace for sunny days!
120 Boulevard Raspail, 6th
Metro: Raspail
Tel: +33 (0)1 43 35 34 30
Open 7/7 from 8 am – 8 pm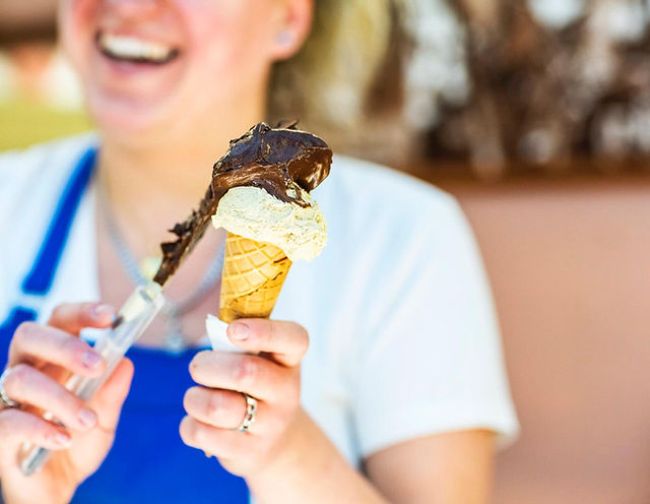 Grain(s) by Julian Avila & Mathieu Guerin
Facing Le Marché Saint Germain, this restaurant is the latest addition to the Becs Parisiens family (Cho Cho, Le Colvert, Le Christine, Les Fous de l'Ile).
Overseen by the duo Mathieu Guérin (formerly the sommelier at Sur Mesure by Thierry Marx) and chef Julian Avila, this chic wine and saké cellar brilliantly revisits the codes of the genre, whether you want to share a great meal, sip a glass of excellent wine, or discover an amazing saké paired with charcuterie, white ham and Parmesan, Beef Cecina or Serrano!
The chef sends out small, tapas-style delicacies saluting land, sea, veggie tastes. A few examples: a soft-boiled egg with anchovy mousse and Kalamata olives (€7); grilled corn cobette with white onion and spring onion sauce (€8); croque sando (fish) with grilled oyster mushrooms, mimolette and Soubressade (pork) stuffing (14€). Dessert includes a "lemon frost revisited" (7€) and a tempting selection of cheeses from COW (€12/€14). (Cheeses of the World).
6, rue Mabillon, 6th
Metro: Mabillon
Tel: +33 (0)7 64 44 30 75
Open Tuesday-Saturday. Dinner only.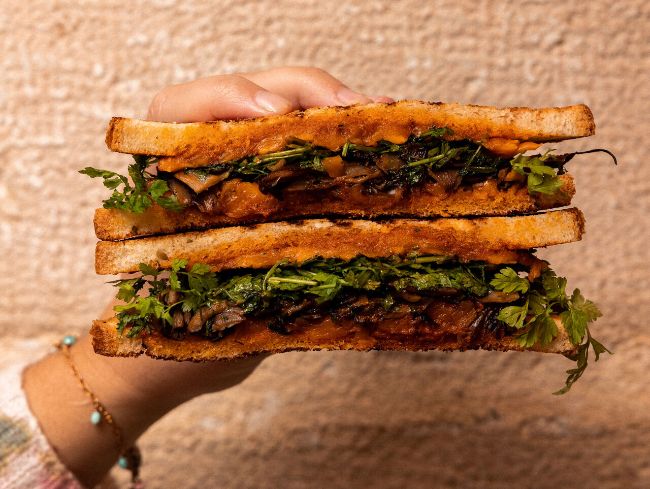 There's a terrific location for the newly opened Padam Hotel. In the extension of the lobby, light flows in via bay windows. The Edith neo-bistro unveils classic cuisine, skillfully revisited, by chef Guillaume Dunos who describes his cooking style as, "minimalist but generous."
Look for white Landes asparagus served with hazelnut butter emulsion and pan-fried veal liver, deglazed with strawberry vinegar. Starters, main courses and desserts are carefully thought out and executed by the restaurant's teams, with quality and local products for a guaranteed taste journey. The crème brûlée dessert is drizzled with saffron garnered via the Paris Opera rooftop.
Wines are a tour of French wine regions, highlighting great appellations according to the team's latest chouchou discoveries.
Why name it Padam (heartbeat)? See below!
9 rue Jean Giraudoux, 16th
Tel: +33 (0) 1 87 53 57 57
Metro: Kleber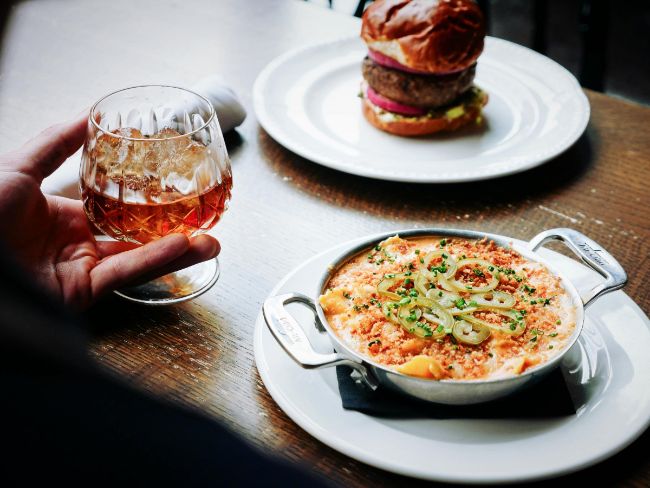 "In this unique restaurant, we pay tribute to the adventurous spirit of two French pioneers of aviation. Charles Nungesser and François Coli were the first pilots to attempt a non-stop transatlantic crossing," explains chef David Bizet. Admire the replica of the original aircraft – with a wingspan of 11 meters, suspended in the air, in full flight, bound for the Eiffel Tower. Genial!
And, perched on top of The Peninsula Hotel Paris, the romantic ** Michelin resto overlooks the rooftops of Paris. Just like the movies! Gasp in delight at the unobstructed panoramic views of the capital's most famous monuments.
"Chef David Bizet's gastronomy reveals a true artist in his own right; he offers a real culinary journey with neat aesthetics," says CEO Alain Neyman.
19, Avenue Kleber, 16th
Tel: +33 (0)1 58 12 28 88
Metro: Kleber/Charles de Gaulle Etoile
Open 7/7. Lunch & Dinner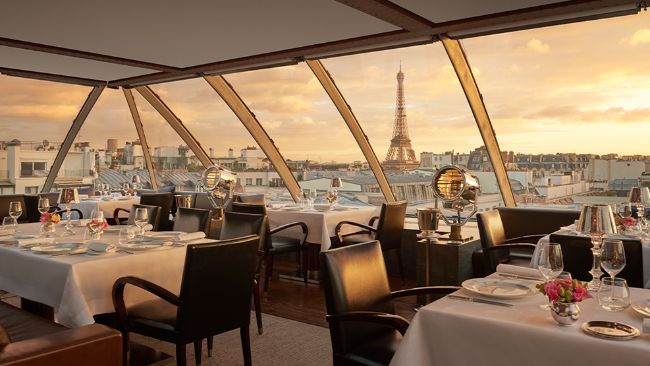 Head to the Pullman Paris Montparnasse and its sunny Skybar on the 32nd floor (reached by lift!) This unique rooftop terrace boasts beautiful views of our favorite city.
Skybar's a Parisian hot spot which distills a unique and festive atmosphere and hosts DJ sets every evening.
The Skybar Paris menu scrolls through creative bites of fusion dishes steeped in Asian and Latin flavors with original recipes. A few examples: Spring Rolls (€16). Tuna ceviché, avocado, coriander (€18). Vegan Gyoza, teriyake virgin sauce (€18). Bang Bang Thai Crispy corn cakes, coriander (€16).
The mixologists shake and stir sunny signature cocktails as in the Perfect Sky (€21), a mix of Nikka whisky from the barrel, Sechuan pepper, and Japanese bitter Umami (€21). A popular mocktail is the Orange Cloud (€21), a secret mix including orange, vanilla, cinnamon, girofle (clove) lime, egg white.
19 Rue du Commandant René Mouchotte, 14th
Tel: +33 (0)1 44 36 44 36
Metro: Gaité Josephine Baker
Open 7/7
Fans who spotted him on Top Chef and in his various kitchens — such as Vista Palace (Roquebrune, Cap Martin), his own maison (Beaulieu sur Mer), chez Le Bastide de Saint-Tropez and in Beaune — will be excited to touch base with the enfant terrible of the culinary clan!
Streiff, the wild creative genius from Saint-Avold (Moselle), often seemed to be in search of himself (remember the miraculous mosaic of vegetables that he didn't have time to finish in the semi-finals of Top Chef 2015?) His "gothic" styles from Boy George via Marylin Manson – you admit he wasn't everybody's tasse de thé.
Good news, age has mellowed Streiff; this flavor magician is back in Paris signing the menu at the recently open Bloom House Hotel & Spa in the 10th arrondissement, between Gare du Nord and Gare de L'Est. He's planning "bistronomic cuisine with sunny accents." See you there!
23 rue Château Landon, 10th
Metro: Louis Blanc
Tel: +33 (0)6 27 58 93 76
Located just off the Champs Elysées, in the former Pershing Hall, on the first floor of the achingly chic Kith Concept Store, Sadelle's – the New York Brunch institution – offers quintessential classics like bagels, sliced-to-order salmon, chopped salads, and super signatures dishes. The lovely décor includes a green wall by beau botanist Patrick Blanc.
The mouthwatering menu includes salmon Benedict (€55), French toast (€18), salads for the ladies who brunch (from €21), sandwiches (Triple Decker anyone?), oysters x 6 (€24), Sadelle's pancakes (€12), pigs in a blanket (€15), Matzo Ball Soup (€15) . Add Petrossian caviar to any dish (€25-€65). Sip Miraval, Provence rosé (€14 glass – €58 bottle). Save space for Babka Ice Cream Swirl (€14).
"When traveling to Paris, we wanted to bring a taste of New York with us. We're proud to introduce Sadelle's at Kith Paris to our new community – it's Sadelle's first official location outside the USA," owners Major Food Group explain.
49 Rue Pierre Charron, 8th
M: Franklin Roosevelt
No reservations
7/7. Hours 10 am-7 pm. Until the end of August.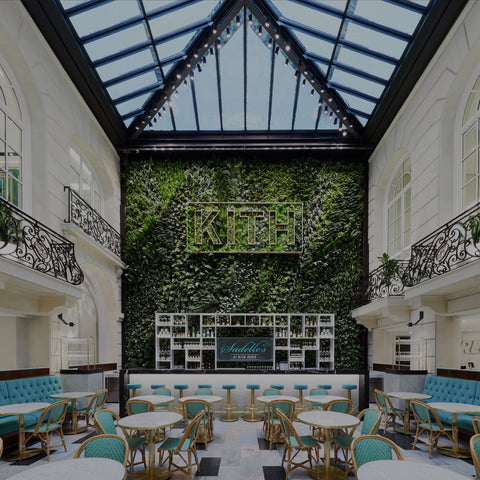 Need to know:
After chefs Thierry Marx and Yoann Conte, with four Michelin stars between them, recently attempted to reproduce the Big Mac recipe on M6 TV. Michel Sarran was inspired and is collaborating with Burger King! "Chefs have the right to work with whomever they wish," insisted the late great Joël Robuchon, whose brand is still a standard bearer for certain ready meals from Fleury Michon.
Le Master Sarran Chicken? Le Master Sarran Goat? Le Master Sarran Mozzarella? Why not order all three ?€10.50 or €12.50 (in a menu). But don't tell chef Michel Roux, who says "my idea of fast food is cracking a couple of eggs and making an omelette!"
And, because you're always searching for that special pair of sunglasses, the coolest optician in town, Jimmy Fairly, has teamed up with Mama Shelter and the results are super summer wish list with unisex sunnies at just €99. That includes a tote bag, specs case and chamois cleaner. "We love Mama," declares Antonin Chartier, the co-founder of Jimmy Fairly. "And Mama loves Jimmy Fairly," replies Cedric Gobilliard Directeur Géneral of Mama Shelter.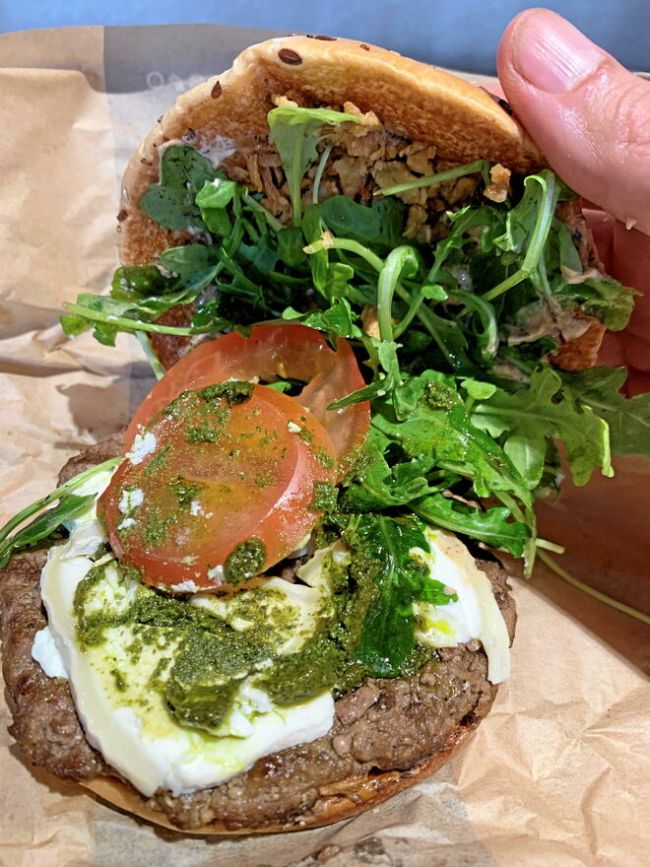 Lead photo credit : Bloom Garden, courtesy of Margaret Kemp
---
---