Kids in Paris: Entice Your Digital Darlings to Explore the City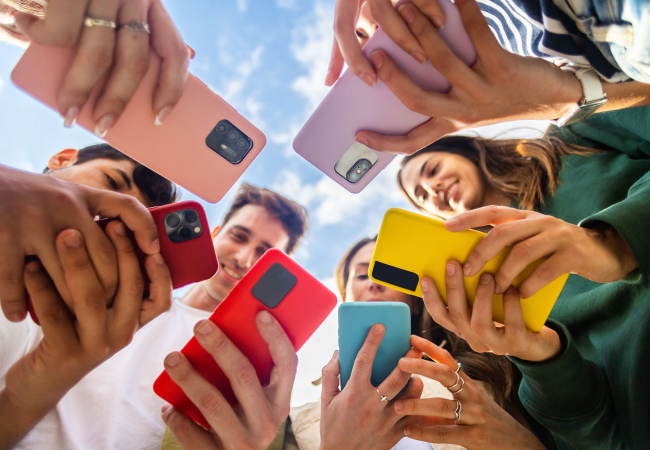 You're on your way to Paris with family, a trip of dreams. You have the list of the sites you want to see and the
museums
to visit, but the kids are so involved with their mobile device playing games or on social sites that their reaction to the planned itinerary is "whatever." Unfortunately, when teens, and even younger kids, arrive in Paris they often look more at their device screens than at the city. How do you get screen-kids who would rather play Roblox or Fortnite be inspired to enjoy an ancient city that is a world leader in delivering technology, art, culture, food and fun? Make exploring Paris a game itself, and everyone a game player. Here are some ideas. 1. Exploring Paris is the game and each player has an avatar Get creative and name the Paris game, such as Trouver ("to find" in French). Then each player (parents and kids) creates an avatar (drawn or on-screen) that has some French connection such as Karl Lagerfeld's cat
Choupette
, a gargoyle with a pirate face, a Call of Duty French soldier, an Outfit of Champions avatar dressed in a cool black and white top and blue jeans with matching cap or Cindy (of Roblox fame) with her quirky glasses. Creating individual avatars for the Paris game may make the city fun for gamers, plus be a way for non-game players to get connected with the family gamers. Photo credit: Adobe 2. Paris, Technology and Virtual Reality France has a strong technology invention background (the first public computer dial-up network to connect to the internet along with photography, motion pictures, aspirin and
much more
) and continues to lead in a variety of tech areas, including gaming. For example, Assassin's Creed, the Raving Rabbids and Dorfus were created by Paris game designers. Even cooler are the various virtual reality places in which to experience the city. One is
Flyview
that safely puts users in VR glasses to experience flying over Paris, exploring Paris' underground, or rebuilding Notre Dame. Another is
VirtualTime
which puts VR gamers face-to-face with masterpieces of art, including the Mona Lisa, or an escape game to save the treasures of Notre Dame. What a cool way to start a visit to Paris. View this post on Instagram
A post shared by FlyView Paris (@flyviewparis)
SUBSCRIBE
ALREADY SUBSCRIBED?
BECOME A BONJOUR PARIS MEMBER

Gain full access to our collection of over 5,000 articles and bring the City of Light into your life. Just 60 USD per year.

Find out why you should become a member here.

Sign in

Fill in your credentials below.
You're on your way to Paris with family, a trip of dreams. You have the list of the sites you want to see and the museums to visit, but the kids are so involved with their mobile device playing games or on social sites that their reaction to the planned itinerary is "whatever." Unfortunately, when teens, and even younger kids, arrive in Paris they often look more at their device screens than at the city.
How do you get screen-kids who would rather play Roblox or Fortnite be inspired to enjoy an ancient city that is a world leader in delivering technology, art, culture, food and fun? Make exploring Paris a game itself, and everyone a game player. Here are some ideas.
1. Exploring Paris is the game and each player has an avatar
Get creative and name the Paris game, such as Trouver ("to find" in French). Then each player (parents and kids) creates an avatar (drawn or on-screen) that has some French connection such as Karl Lagerfeld's cat Choupette, a gargoyle with a pirate face, a Call of Duty French soldier, an Outfit of Champions avatar dressed in a cool black and white top and blue jeans with matching cap or Cindy (of Roblox fame) with her quirky glasses. Creating individual avatars for the Paris game may make the city fun for gamers, plus be a way for non-game players to get connected with the family gamers.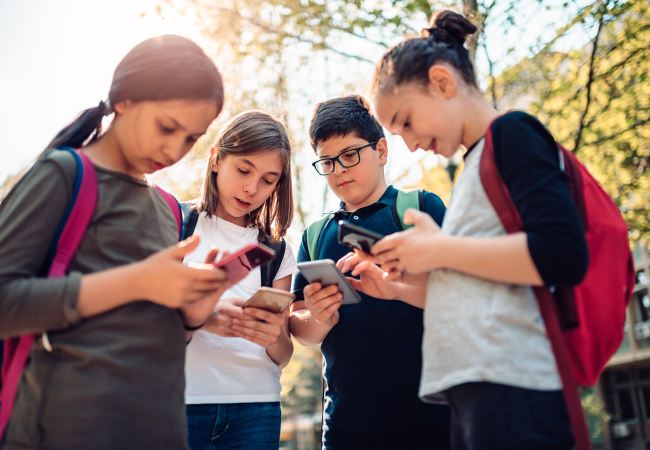 2. Paris, Technology and Virtual Reality
France has a strong technology invention background (the first public computer dial-up network to connect to the internet along with photography, motion pictures, aspirin and much more) and continues to lead in a variety of tech areas, including gaming. For example, Assassin's Creed, the Raving Rabbids and Dorfus were created by Paris game designers. Even cooler are the various virtual reality places in which to experience the city. One is Flyview that safely puts users in VR glasses to experience flying over Paris, exploring Paris' underground, or rebuilding Notre Dame. Another is VirtualTime which puts VR gamers face-to-face with masterpieces of art, including the Mona Lisa, or an escape game to save the treasures of Notre Dame. What a cool way to start a visit to Paris.
View this post on Instagram
3. Kids as Tour Guides
Not every kid is a gamer but they might like to be the family tour guide. Prep the list of things to see in Paris and have the tour guide research the history and provide the information. Chat GPT or Bing, Google, the library, history books even novels are all resources. Family guides can prepare pages of information for each place visited or can talk about each place upon arrival. Keep with the Paris game theme and make visiting the Louvre a treasure hunt. Explore the Notre Dame reconstruction site to find information on the water-spitting robots that saved the cathedral. Even better, make videos of favorite places telling its background and current news which can be posted to social media.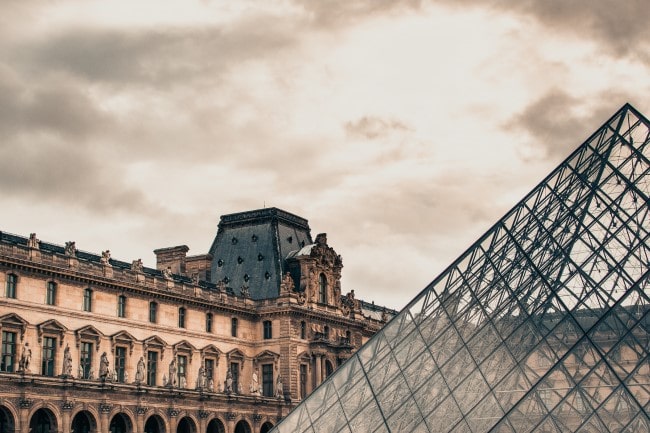 Street art is having a moment in Paris and Invader is one of the most popular. For gamers, his art is a must to find. Invader is inspired by the Space Invader game he played as a teen and took the art to the streets throughout the world, starting in Paris. There are currently 1,485 Invaders in Paris and they can be found on building sides, requiring searchers to look upward on walls. More fun – Invader provides an app that gives points to found Invader art. Take a photo – called a flash – and it will identify if the art is an Invader. If real, points are awarded. Explorers also get a great view of Paris that goes deeper than walking down a street to get to the next tourist attraction.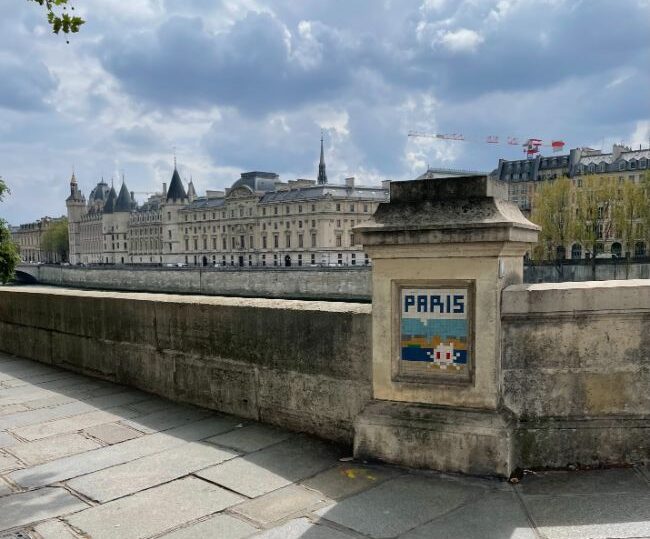 5. Fashion Capital of the World
For the fashionistas in the family, Paris is amazing. From couture design stores on the area around Rue Saint Honoré or the Champs Elysées, or the department stores such as Le Bon Marché and the remodeled Samaritaine, it is a city of high-end fashion. But it is also full of vintage clothes stores and affordable fashion stores too. Try any Zara store. It is full of trendy fashion the French youth adore and has different styles than the American versions. But also check out Etam for undies, Tabio for socks and the Marais area that is full of independent designer stores. There are plenty of sewing supply stores too where the seamstresses in the family can enjoy the fabrics, buttons, laces and thread that are used to create French fashion. Post those selfies with the new Zara clothes.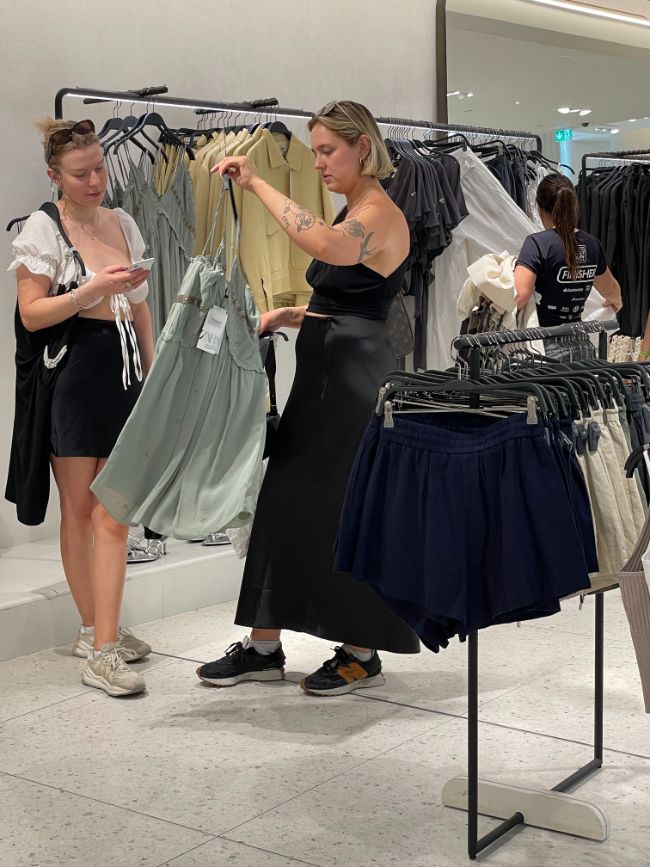 6. Cool Food
Hamburgers and tacos can be found in Paris but with a twist. French "tacos" contain French fries along with the usual grilled meat, cheese and tomatoes. Hamburgers are creations of art. The grass-fed beef tastes amazing, no or little salt needed. They are often topped by onions sautéed in beef broth and balsamic vinegar, sliced tomatoes, lettuce and French cheese, sometimes melted, sometimes ground so fine it looks like spun sugar. Vegan burgers are also available. Cookies are a foodporn trend in Paris and are just as good – or better – than macarons. There are several specialty stores in the 3rd and 4th arrondissements including Scoop Me a Cookie and Créme but cookies are also often found in boulangeries. Have your family be on the lookout for these delicious French versions of popular food and stop for lunch, dinner or a snack. Points awarded for whoever finds the best cookies.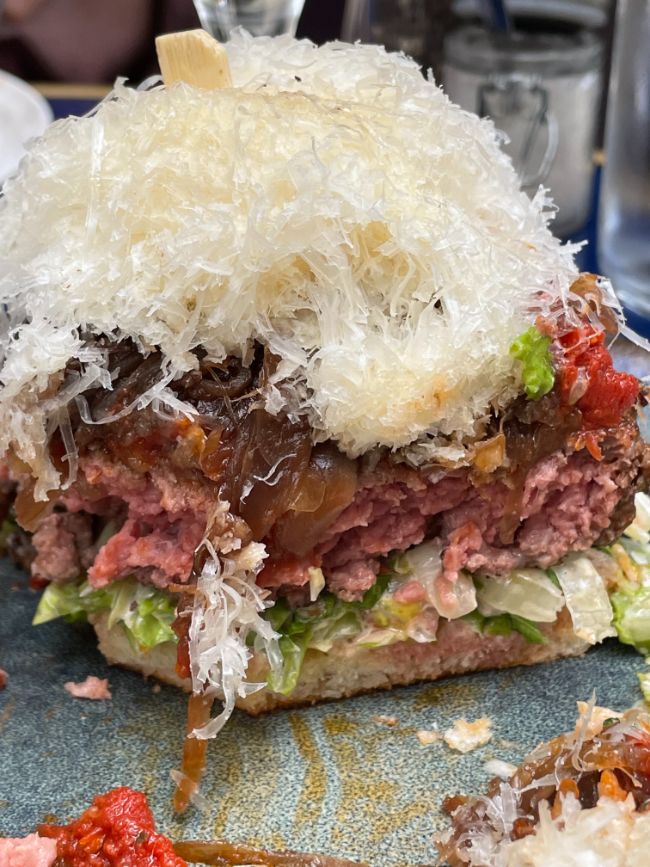 7. Manga/Anime and Comic Book Stores
Manga and comic books are very popular in Paris and there are several stores to explore. Oui, the books are in French, but that can be a cool item to improve French expertise and will certainly impress the French teacher and friends back home. Popular French anime characters are Maria, a French witch who hates violence and summons big creatures to stop conflicts, and Arsène Lupin III, the grandson of the original Arsène Lupin, gentleman thief. Lupin III is also a thief but a goofy one that can steal anything. Manga stores are found throughout Paris and can be found by a simple Google search.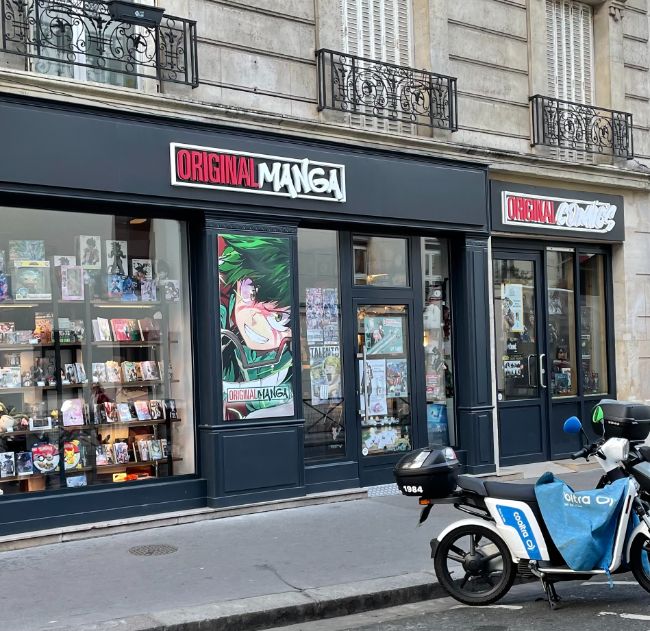 There are 20 white marble statues that surround the central pond and gardens in front of the Palais in the Luxembourg Gardens. All are monuments to the female queens, saints and celebrities who left an impact on France. Look for Saint Genevieve, patron saint of Paris, and Clemence Isaure, who founded a poetry academy. Most are French queens with complex histories including Mary Stuart, Queen of Scots, whose story also includes the British crown, and Marie de Medici, who acted as regent for her son Louis XIII until he became old enough to be king. She was also the creator of the Jardin du Luxembourg. Each statue has interesting history and they all create a circle of girl power any woman will appreciate. Award Paris game points for the first to find Saint Genevieve or recite a poem in front of Clemence Isaure.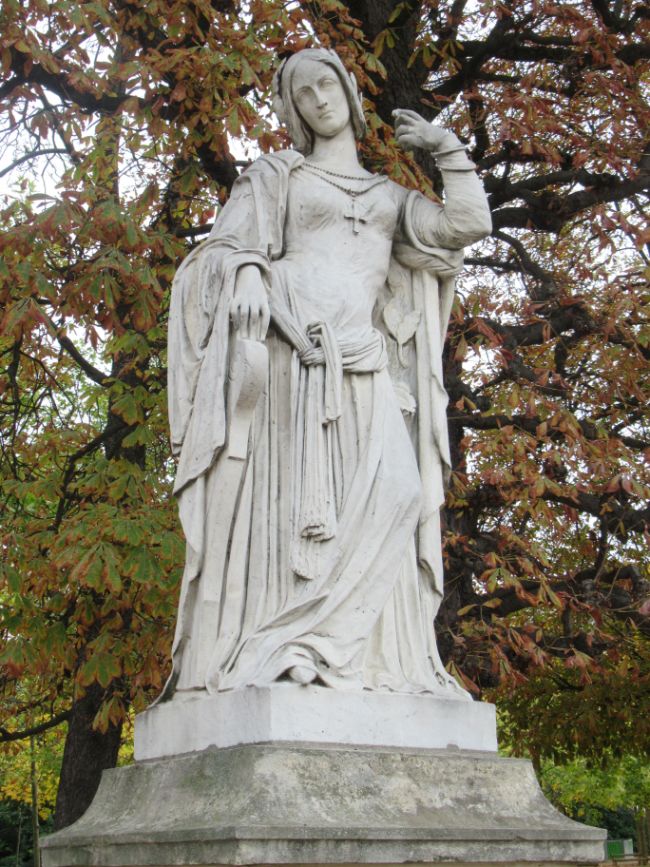 9. Wave at people on sightseeing boats
There are many tourist boats that travel the Seine and they can be a great way to see Paris from the river view. A fun way to continue the connection with the boats is to wave at people from Paris' bridges. It can become part of the Paris game – points given to how many people a family member inspires to wave back. Make eye contact with those that wave and offer a special fast wave or salute. It's just fun.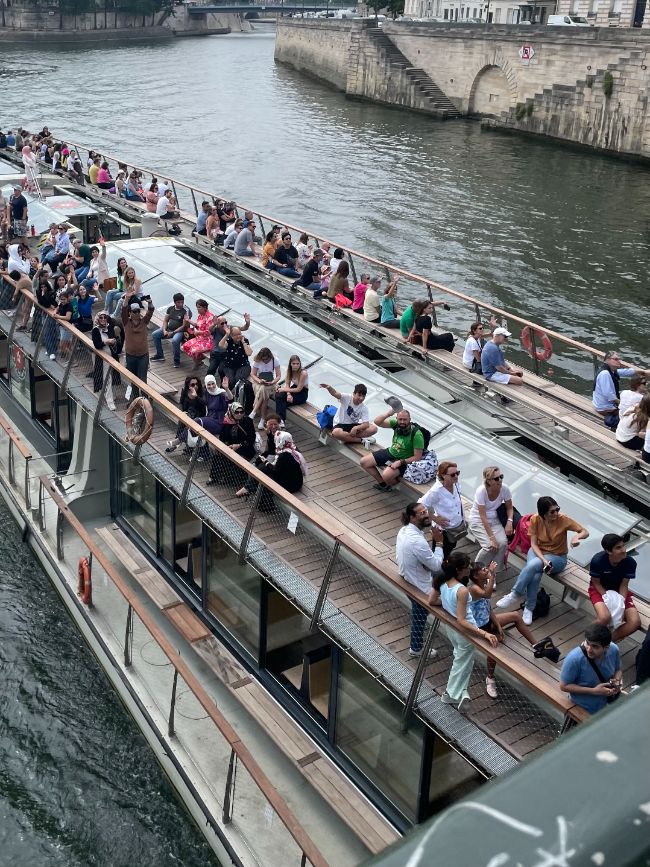 10. Lego Store – Les Halles
One of the amazing stores in the Les Halles shopping center is the Legos store that is full of inspiring creations. The Eiffel Tower, a patisserie chef with shelves loaded with cupcakes, pies and cookies and a welcoming group of kids with a dog are just some of the examples of what can be created with Legos. The store is full of ideas for using Legos including characters from video games. No Legos are left on the floor so walking around is painless.
By exploring Paris with some gameplay techniques and supporting interests in fashion, food and more, screen kids and their families turn visiting Paris into a game that can inspire everyone to enjoy the city. By making the game personal, families can experience the fun side of the real Paris not often found in the tourist books or on a mobile screen.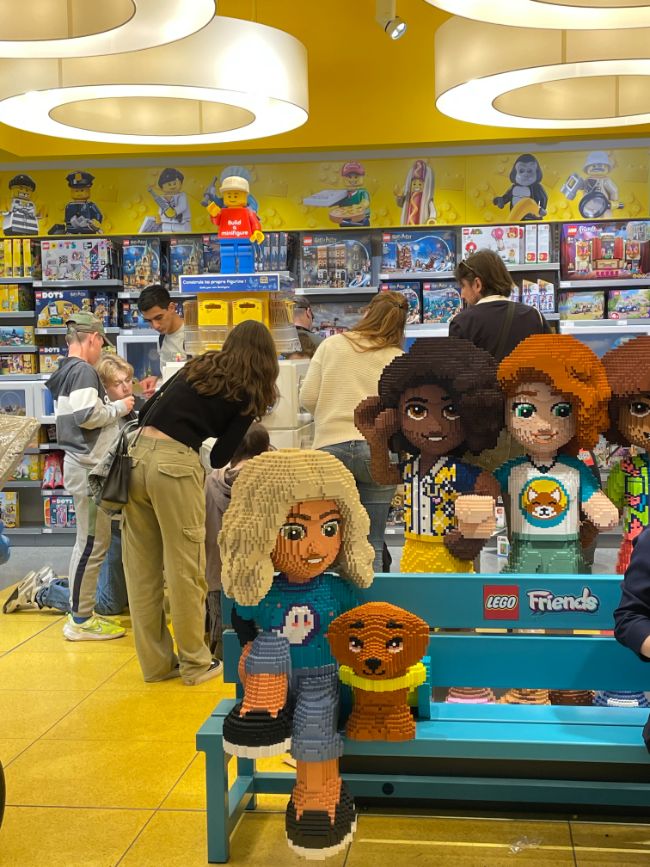 Lead photo credit : Image by Adobe
More in kids and screens, Manga, teens in Paris, traveling with children to Paris, traveling with teens
---
---