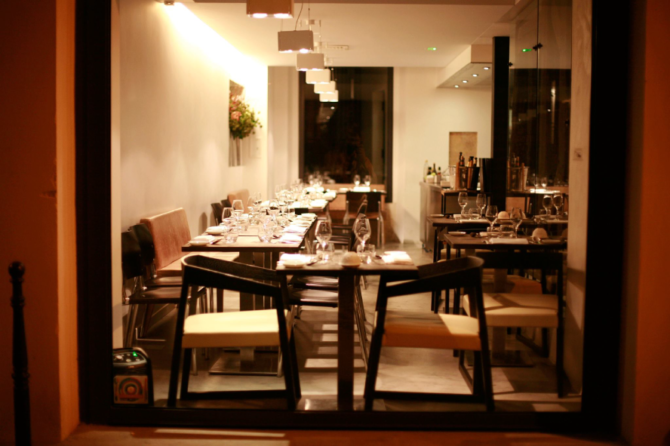 BP take: Chicago-born chef Daniel Rose has established a reputation for excellence at his market-driven restaurant Spring. Even years after Rose opened his 1st arrondissement location, he continues to please palates with his exciting (and inventive) cuisine.
"The most talked about opening in Paris this fall is the new incarnation of Chicago-born chef Daniel Rose's restaurant Spring, where the team of three chefs headed by Rose wisely used the quiet summer months to break in the stainless steel open kitchen that's the centerpiece of the €1.3 million renovation that's turned a former skateboard shop in a 17th-century house into a stunning three-level restaurant, with a basement tapas bar and a third-level wine cellar."- Alexander Lobrano, France Today (2010)
6 rue Bailleul, 75001. Tel: 01 45 96 05 72. www.springparis.fr. Dinner is 84 euros for a no-choice tasting menu.
Lead photo credit : Spring Restaurant Paris
---
---