Springtime in Paris: A Photo Essay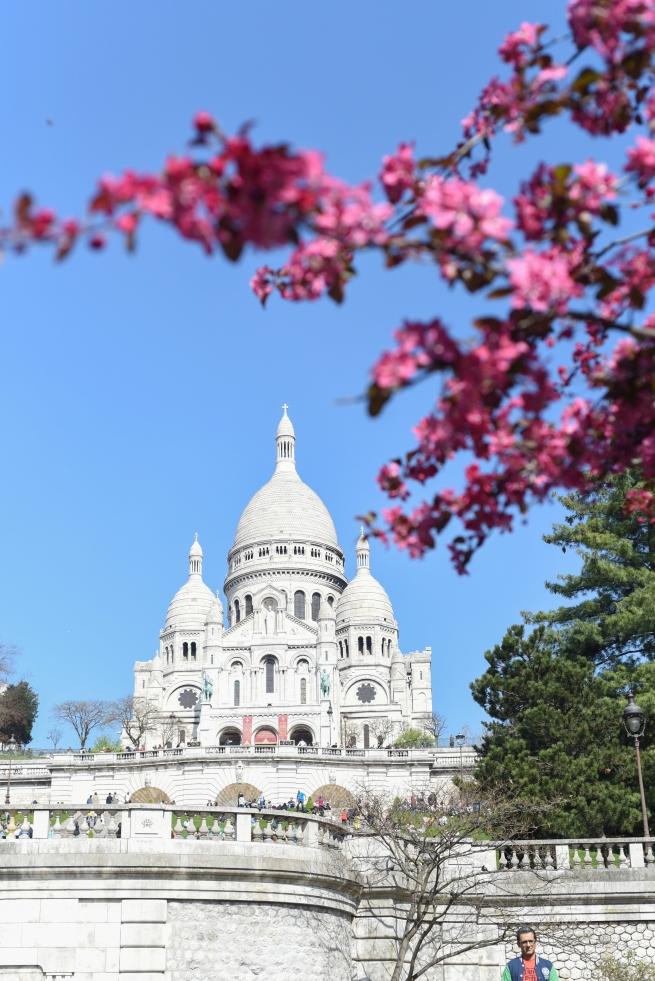 It's official: Spring has sprung in the city. Parisians have awakened from their long winter slumbers and ventured back into the city's squares and parks. Pink and white blossoms are everywhere. Flowering trees can be found on every corner, tucked between buildings and even at the foot of the Eiffel Tower. And with the lengthening days, we feel more energized.
Flower boxes begin to brim greens and yellows, and you find picnickers filling the grassy spaces at the Luxembourg Gardens and the Champ de Mars. Their checkered blankets are full of rosé wine, fromage, and baguettes. The Canal Saint Martin finds its petite bridges once again flooded with pedestrians and lush green trees lining either side. By night the canal is transformed into a free fete, with locals and tourists alike flocking to take in the evening sunset and share a glass and some laughs.
After months of falling into a bout of vitamin C deficiency people once again begin making outdoor plans and weekend getaways. To immerse yourself in springtime in Paris, scroll through this photo diary!
To buy prints of any of these photos, visit Krystal Kenney's website.
Lead photo credit : ©Krystal Kenney
Leave a reply
Your email address will not be published. Required fields are marked *
Comments