Paris Vignettes: The City's Extraordinary Ordinary People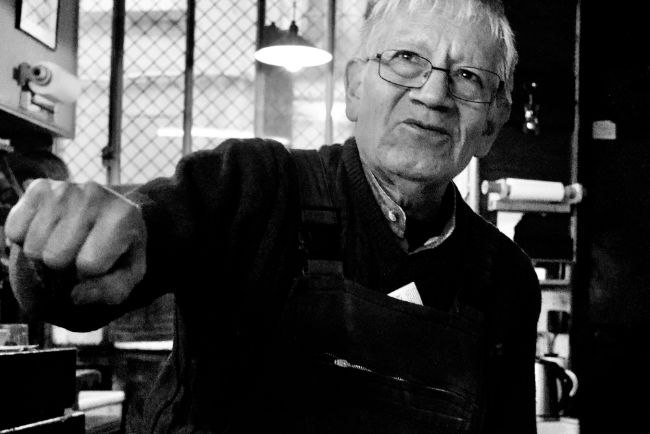 As many of you know who follow my "Paris Vignettes" series, my core passion is street photography, especially images of interesting people. This focus all started with a Henri Cartier-Bresson exhibit decades ago at the Musée de la Monnaie where I realized that scenic photography can be easily redone but street photography passes in a moment and can rarely if ever be recreated. Looking back on my photos from over 25 years, the pictures from years ago are 10x more interesting than those today and today's street photos will be fascinating in a decade (see examples on my new photo site). My skills in street photography have been tuned through practice (i.e. I throw out 90% of my photos) but also through workshops with professional Paris photographers and people like Valerie Jardin.
One angle of street photography is that it captures the clothing styles of the various generations, as you can see in the photos below: the classic "echarpe et cigarette," a sort of John Lennon evolution in "le look," and the couple wandering towards Place de la République ("pres de Beaubourg"). Sometimes the people make you want to stop and understand the story whether it is "belle en verte" near Hotel de Ville or "toujours les choses interessantes" in Place Dauphine. Even while waiting for someone, the Parisians always strike a pose ("j'attends" and "en attendant"). Street performers can entertain while also presenting themselves well: musicians on L'île Saint-Louis ("musique le long de la Seine"), roller skaters showing off their skills on Pont Saint-Louis ("patineurs a roulettes"), and the street musicians of Le Marais ("saxophonist en rouge").
Also depicted in this edition: Marco, the engraver from Mexico whose atelier is in Belleville. As some of you know, one of my favorite French guides, who specializes in this must-visit neighborhood in the 20th, is Patrick Bezzolato. During the last walk with him in Belleville, Patrick took a little detour to visit his friend's atelier. Marco shared stories of his move to Paris ("Marco le graveur").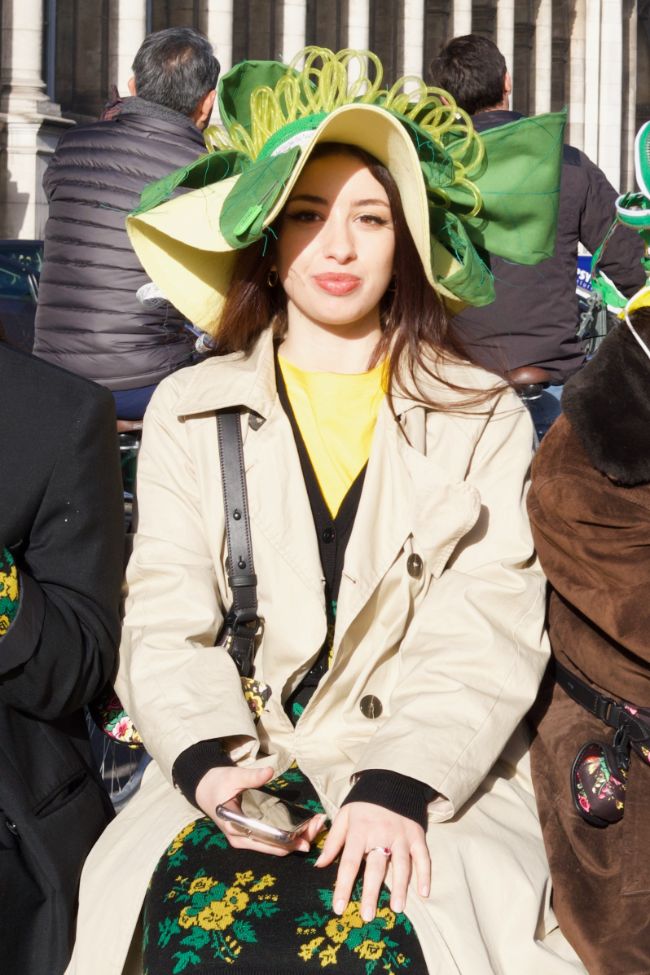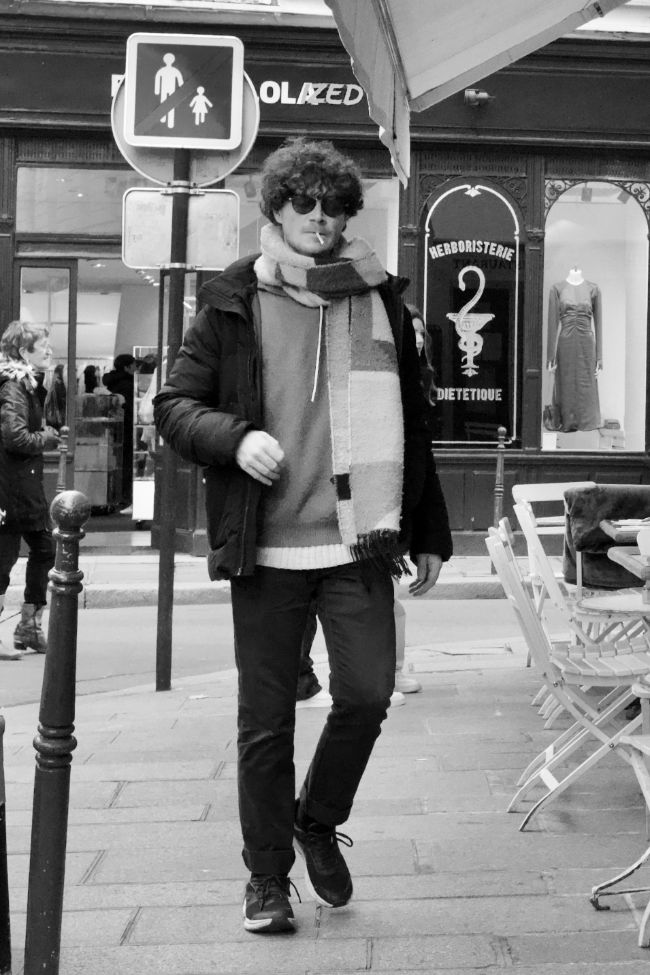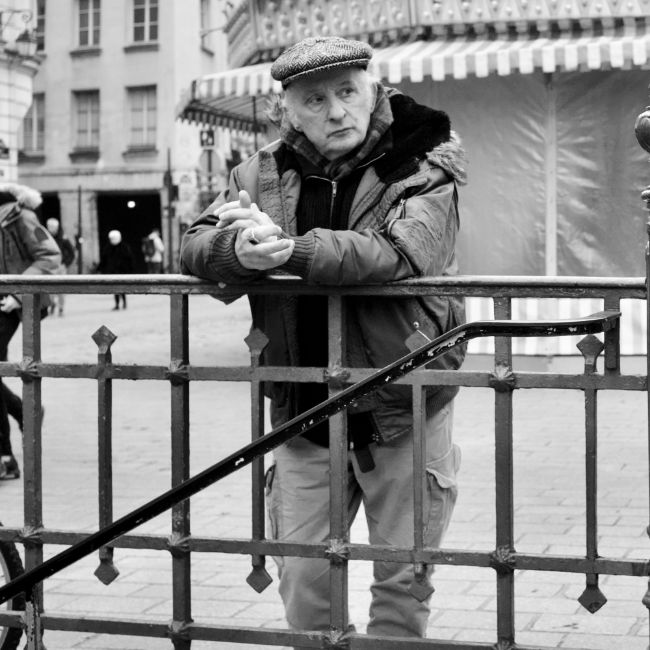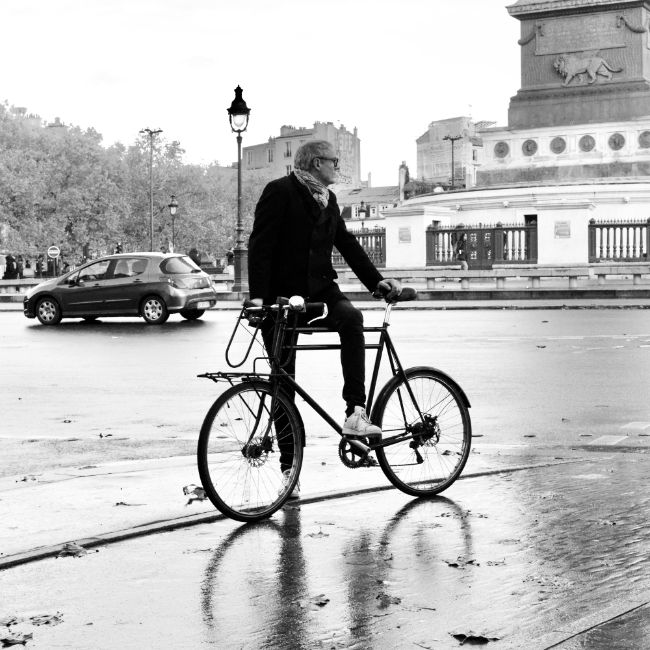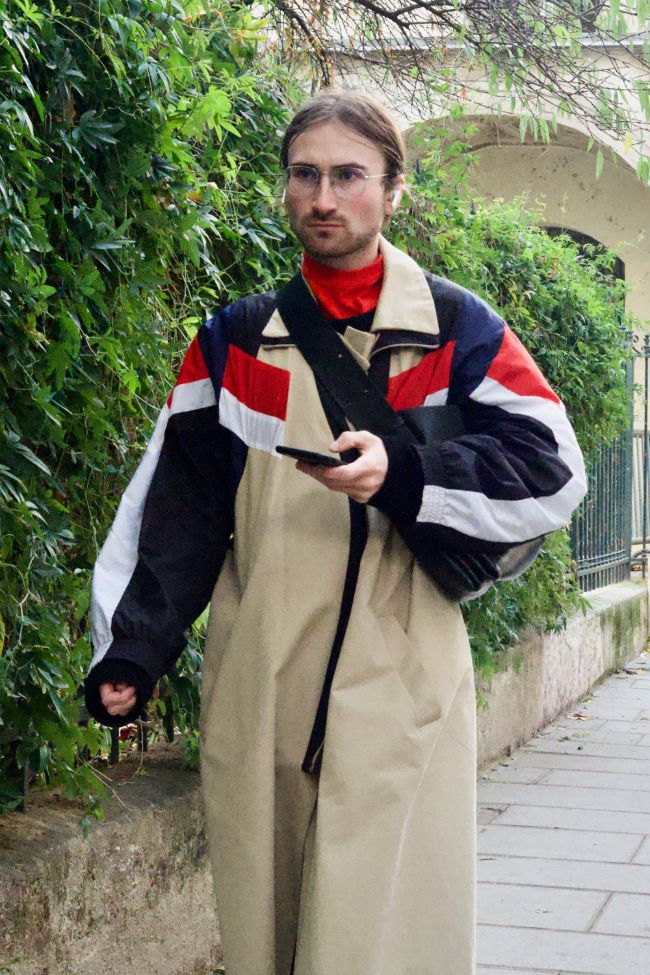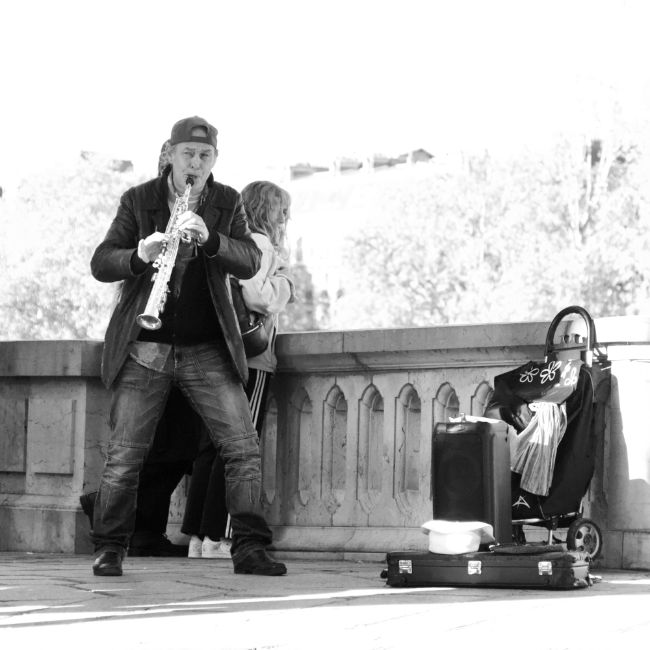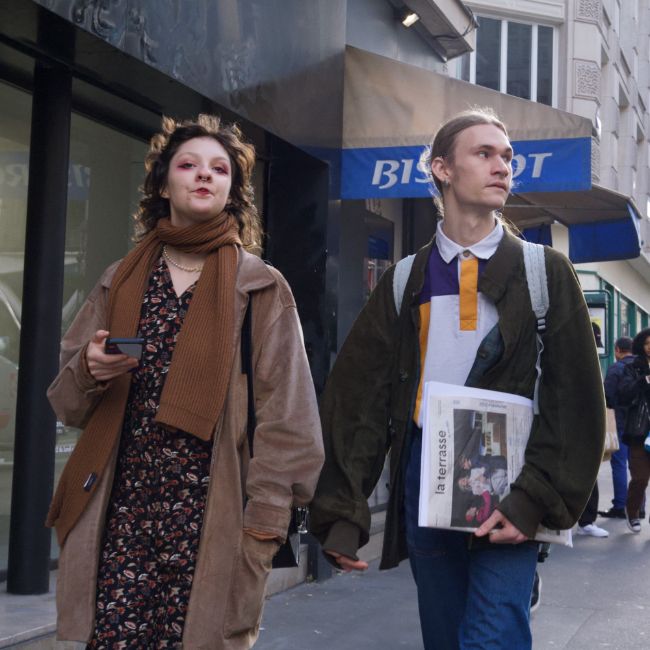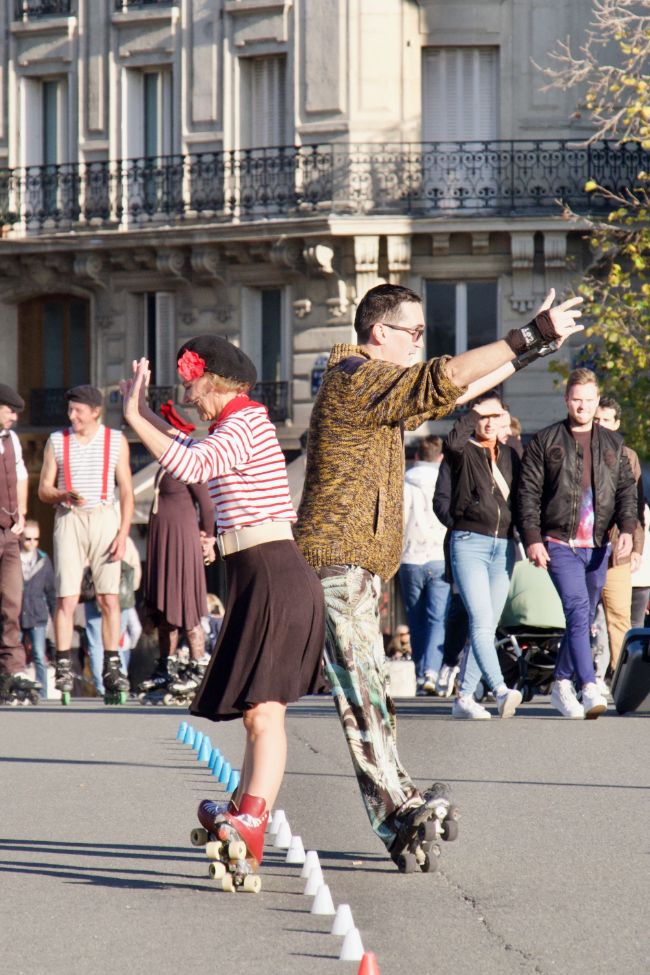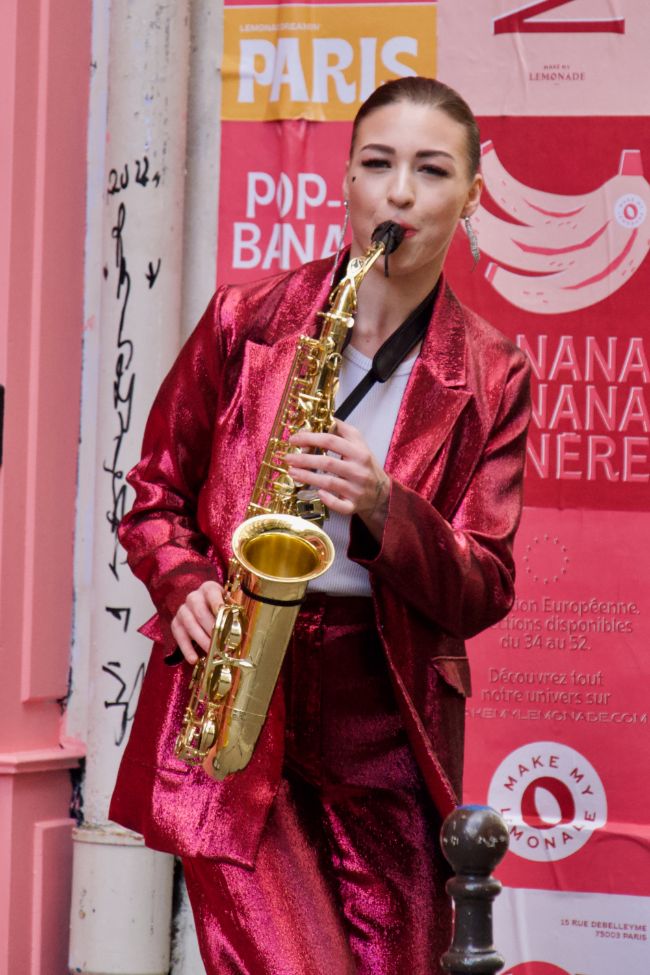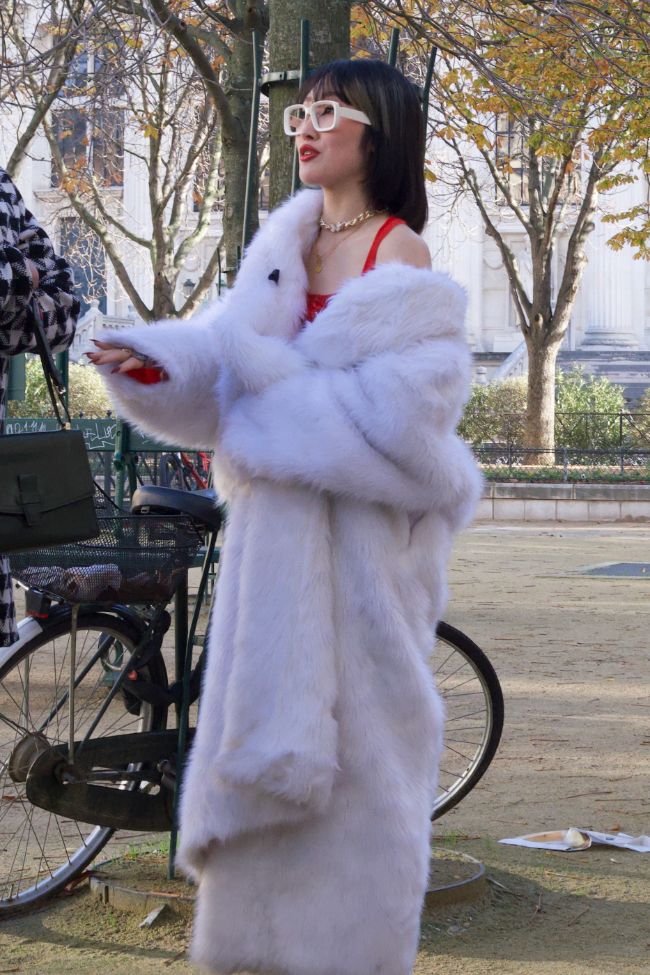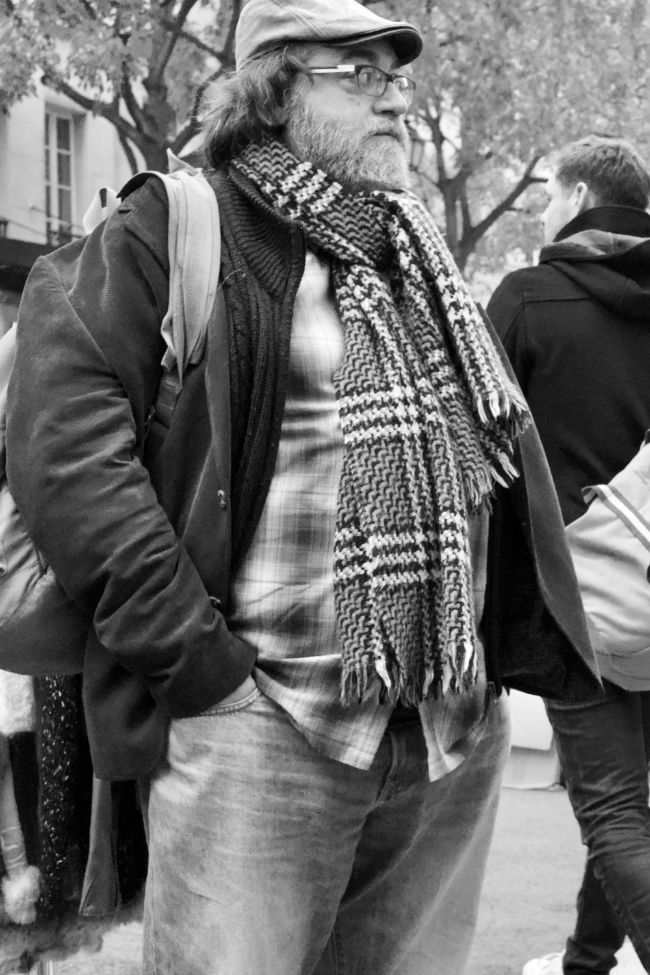 Lead photo credit : Marco le Graveur by William O'Such
More in Paris Vignettes, street photography
---
---