Paris Vignettes: Evening Delights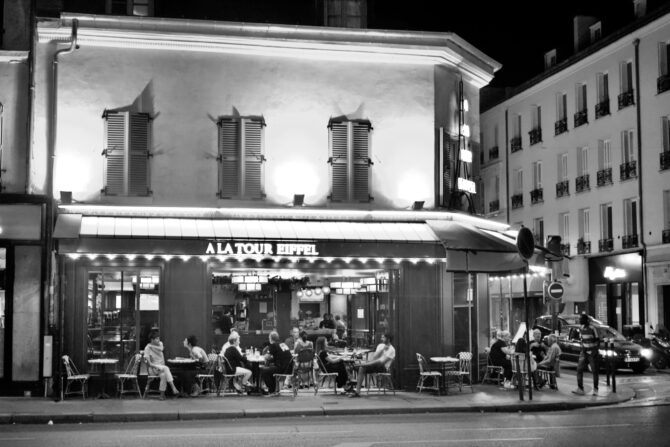 Summer evenings are the best in Paris with sunlight 'til late and long, colorful sunsets that make you forgot about the "train-train" of everyday life. As you'll see in this themed photo essay, the sky showed off some amazing colors on my recent trip to the city, and once the sun had set, the brasseries took their turn and lit up the streets. Walking home after dinner, the happiness from the crowds at the brasseries and restos filled the air, bringing me fresh energy and appreciation of the city.
As I walked home several times from evenings with friends in the Montorgeuil area, along rue Etienne Marcel, the sun perfectly lined up with the street in "le ciel rouge" and triggered some interesting lens effects as "bon alignement du soir". The silhouettes of the buildings provide a nice contrast to the orange skies ("bonne nuit île de la cité"). Wandering around neighborhoods, the warm August evenings are conducive to a long evening of conversation: from the 15eme ("dans le 15eme") to Place Dauphine ("Place dauphine est prêt à dormir ") to Le Marais ("le Marais en plein forme"). Rainy evenings bring a little extra reflection to the scenes ("après la pluie") as I walked home near midnight ("Le retour chez nous à minuit").
I'm looking forward to your comments and your favorites! And if you want to see more of my photographic vignettes of Paris, go here.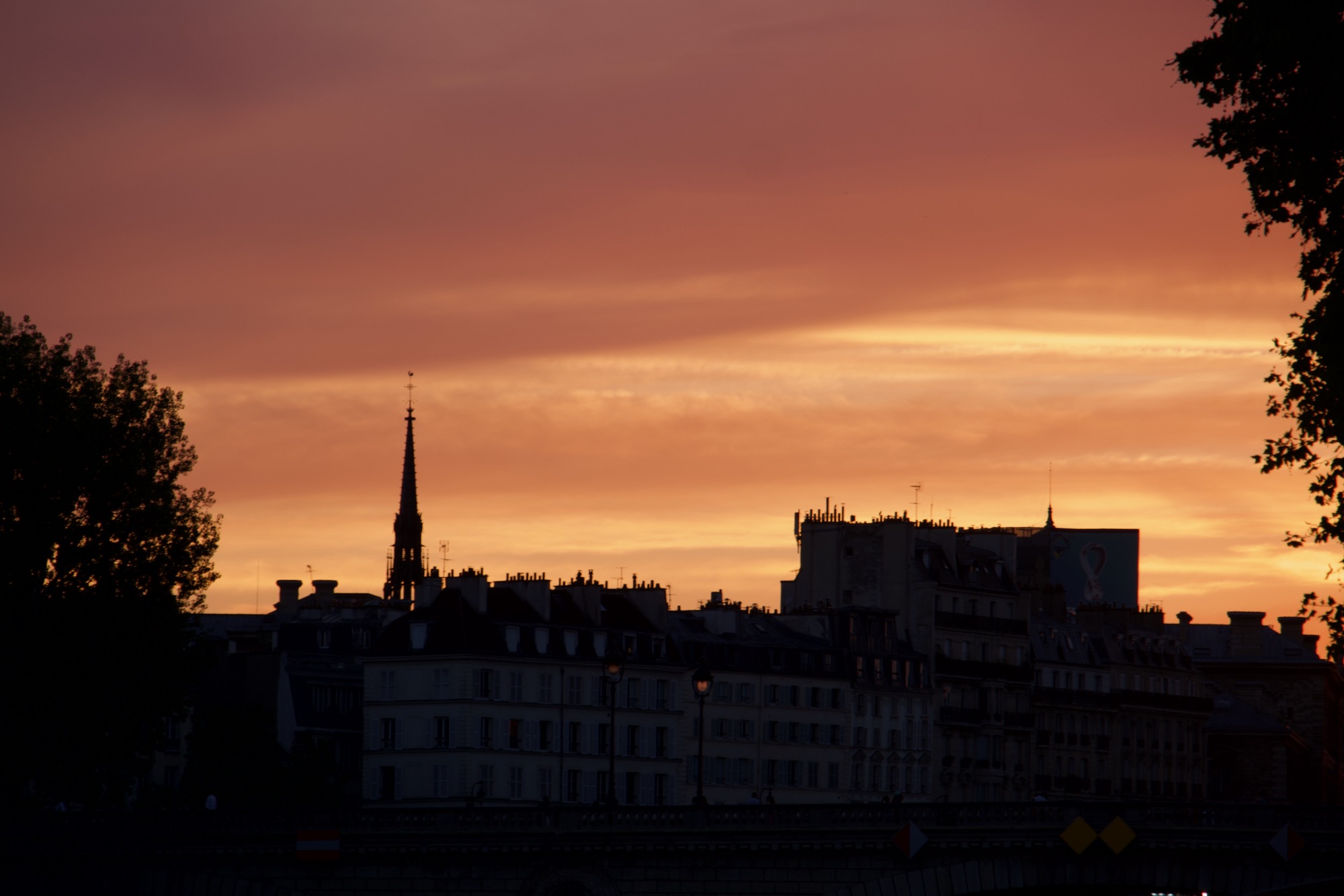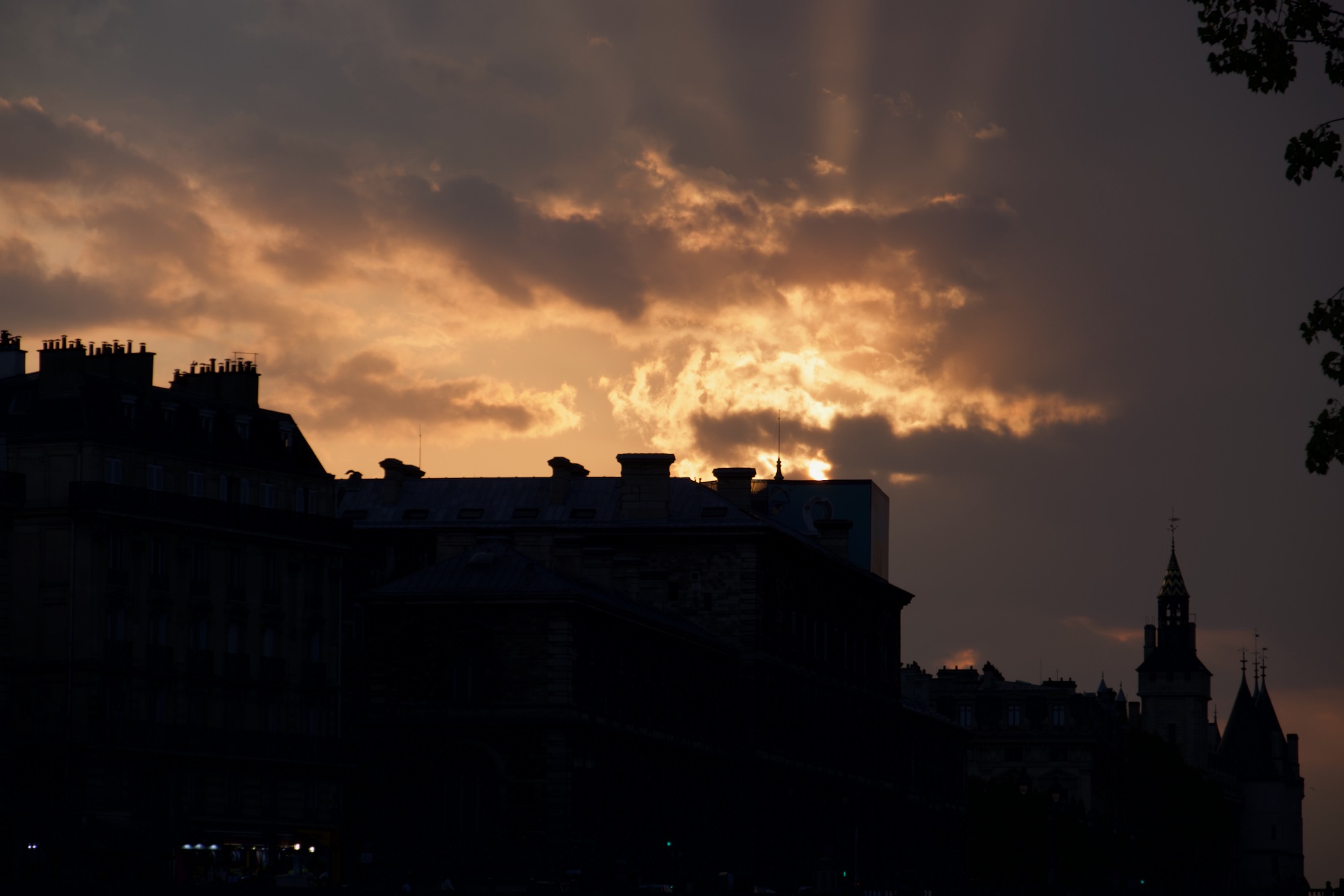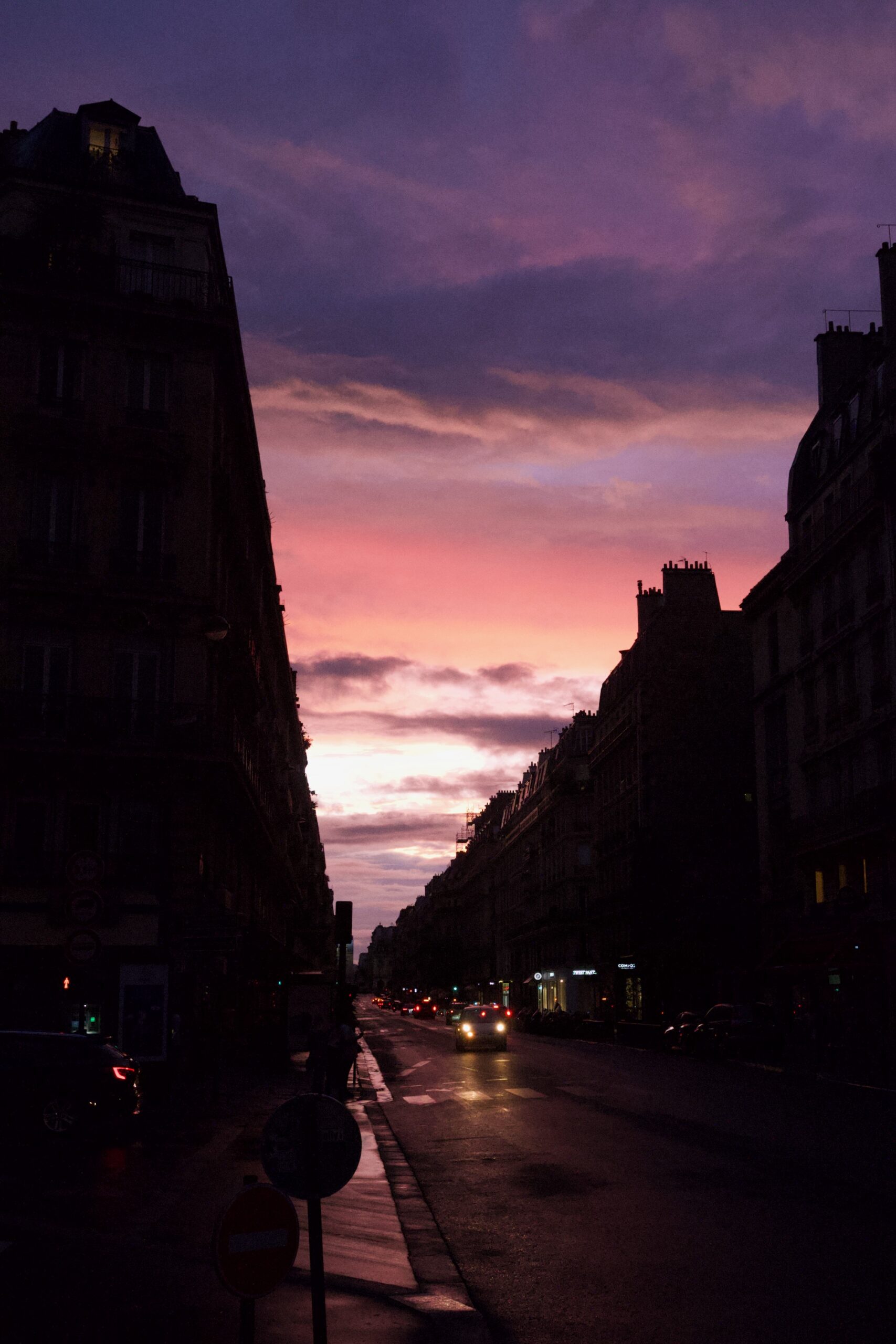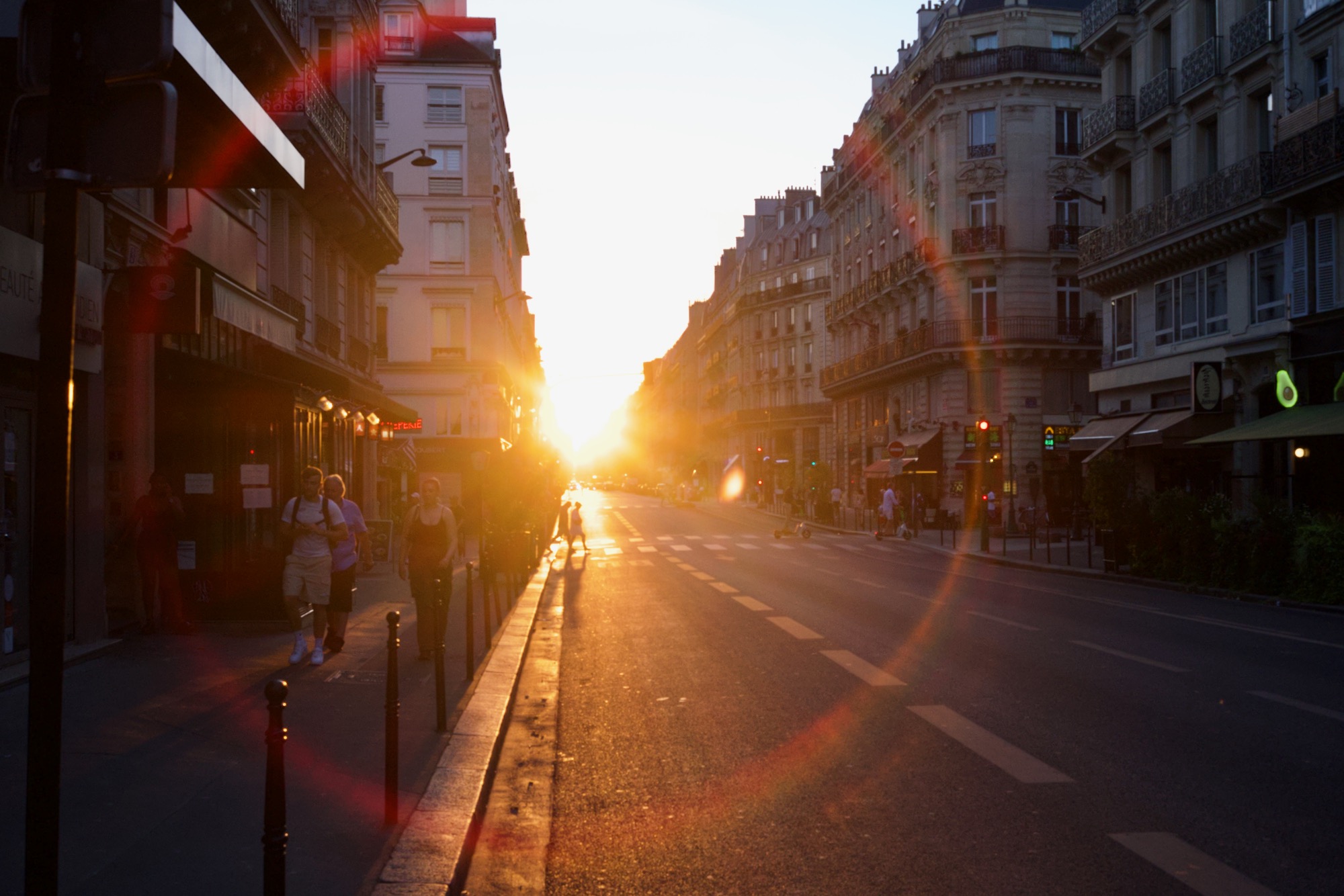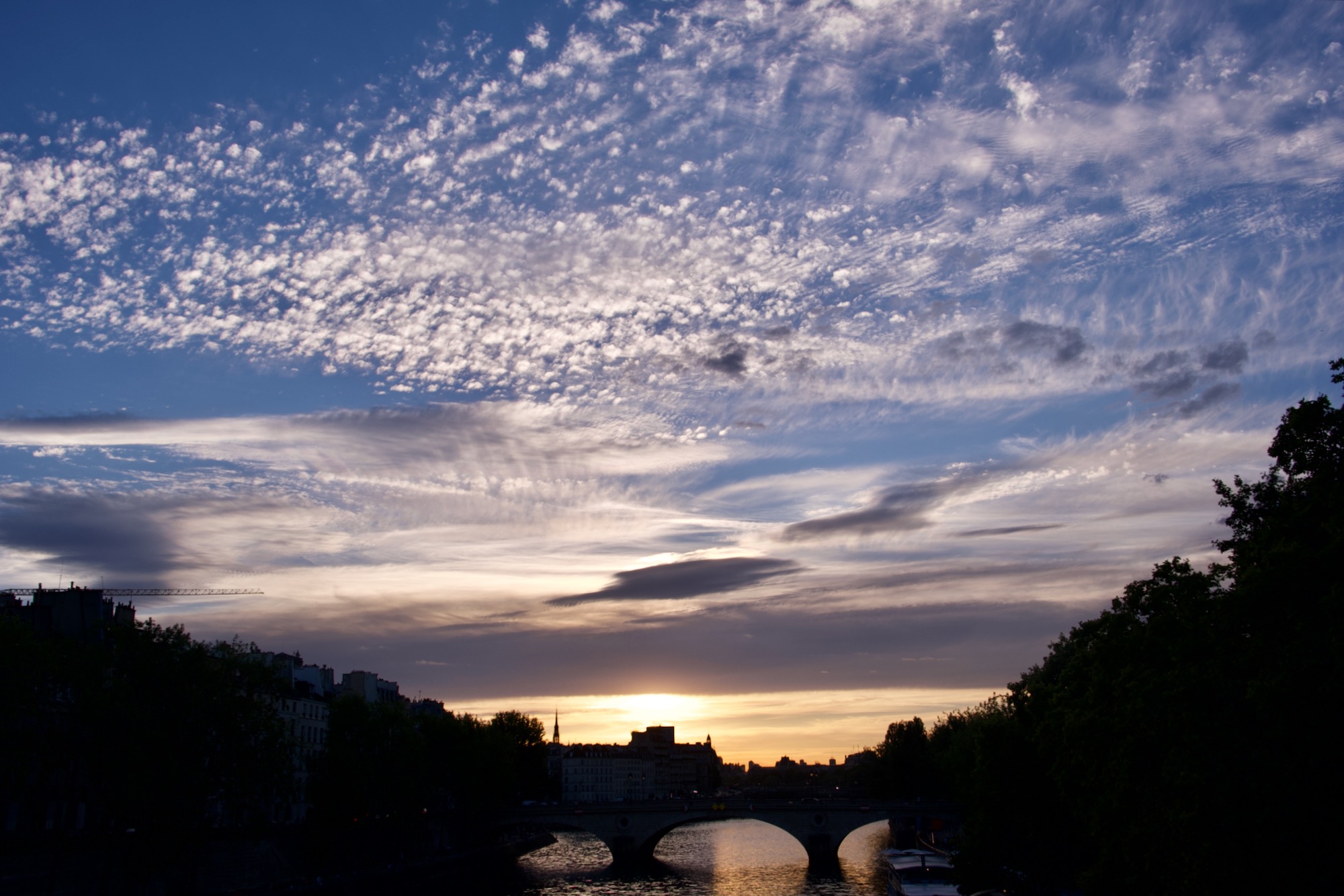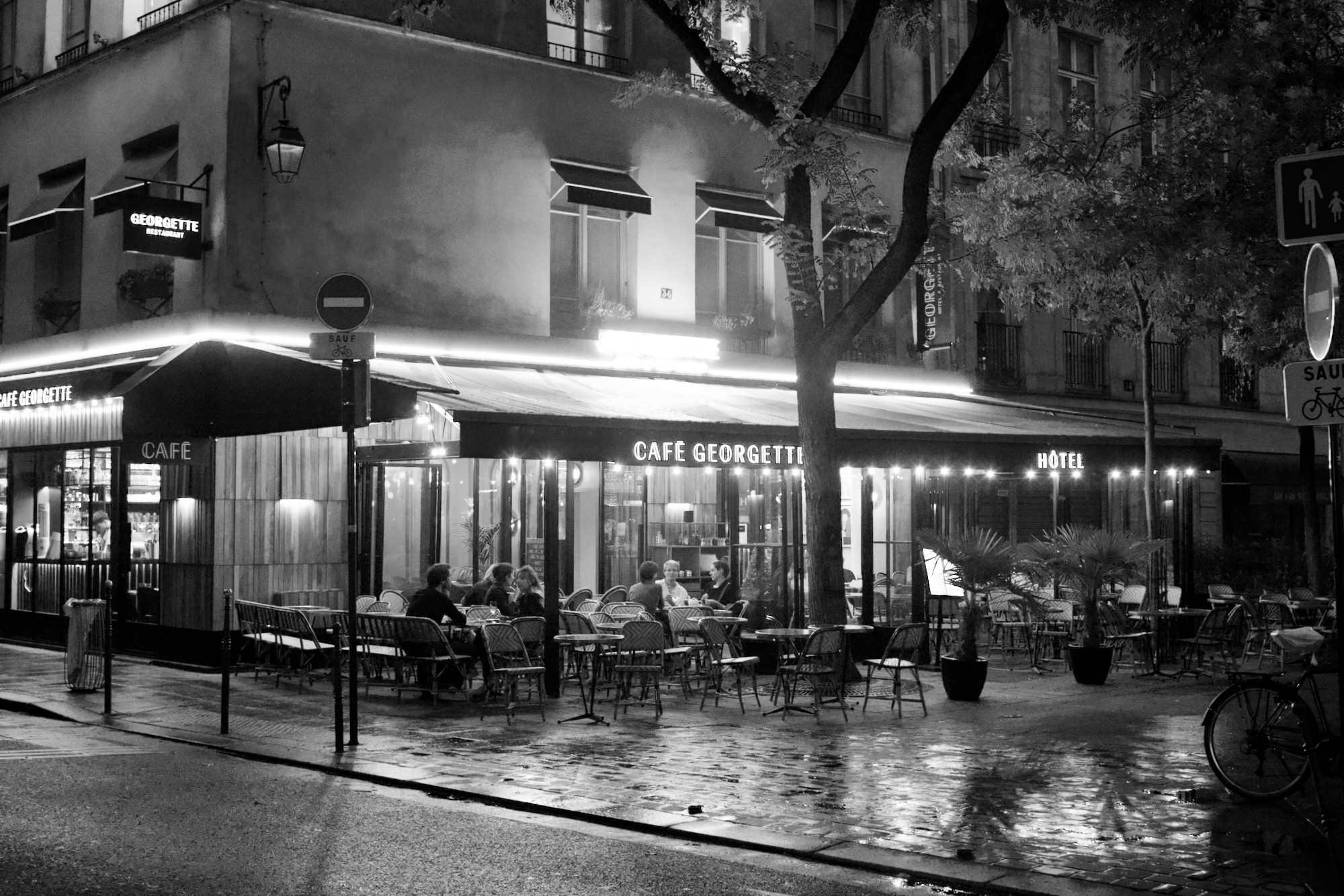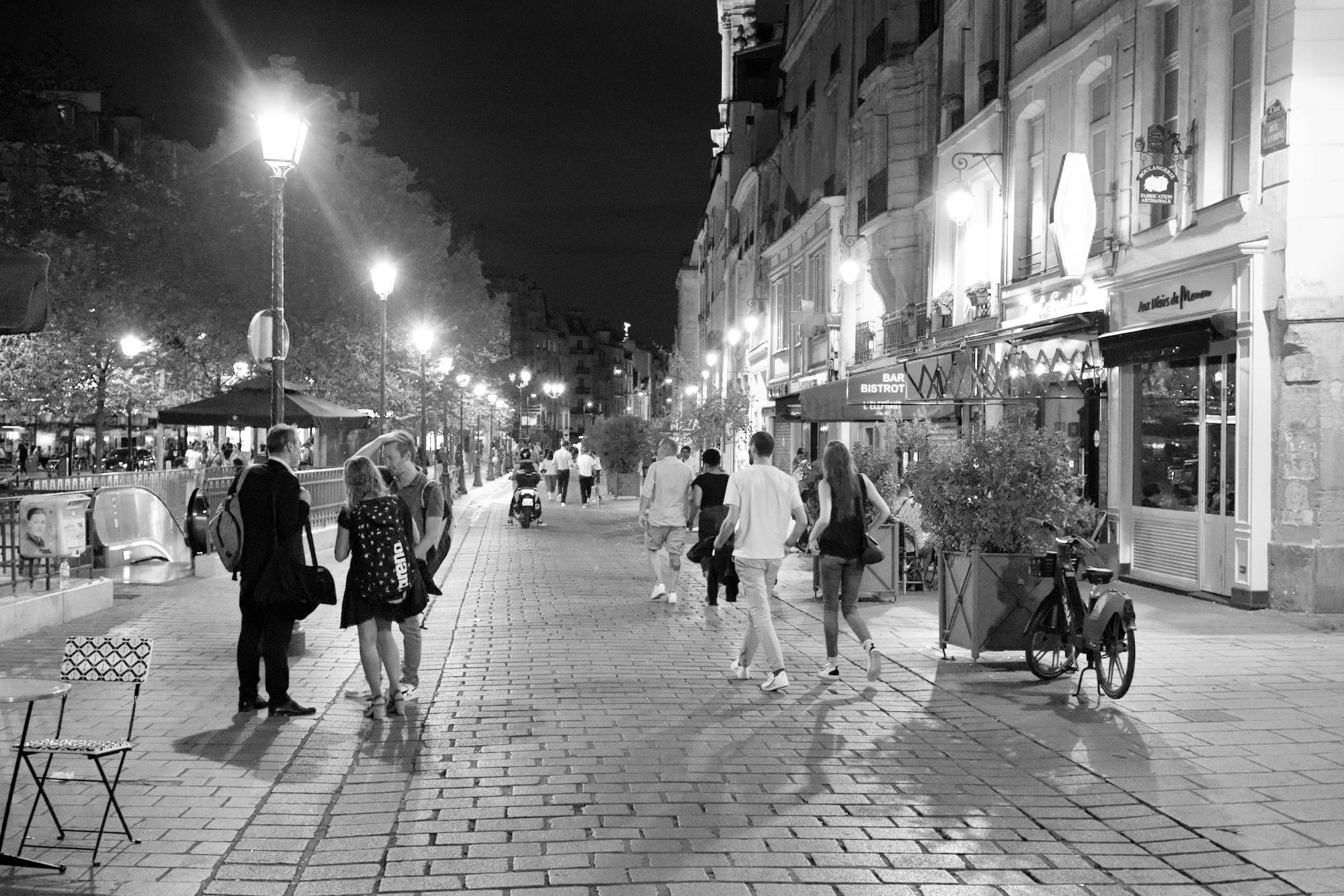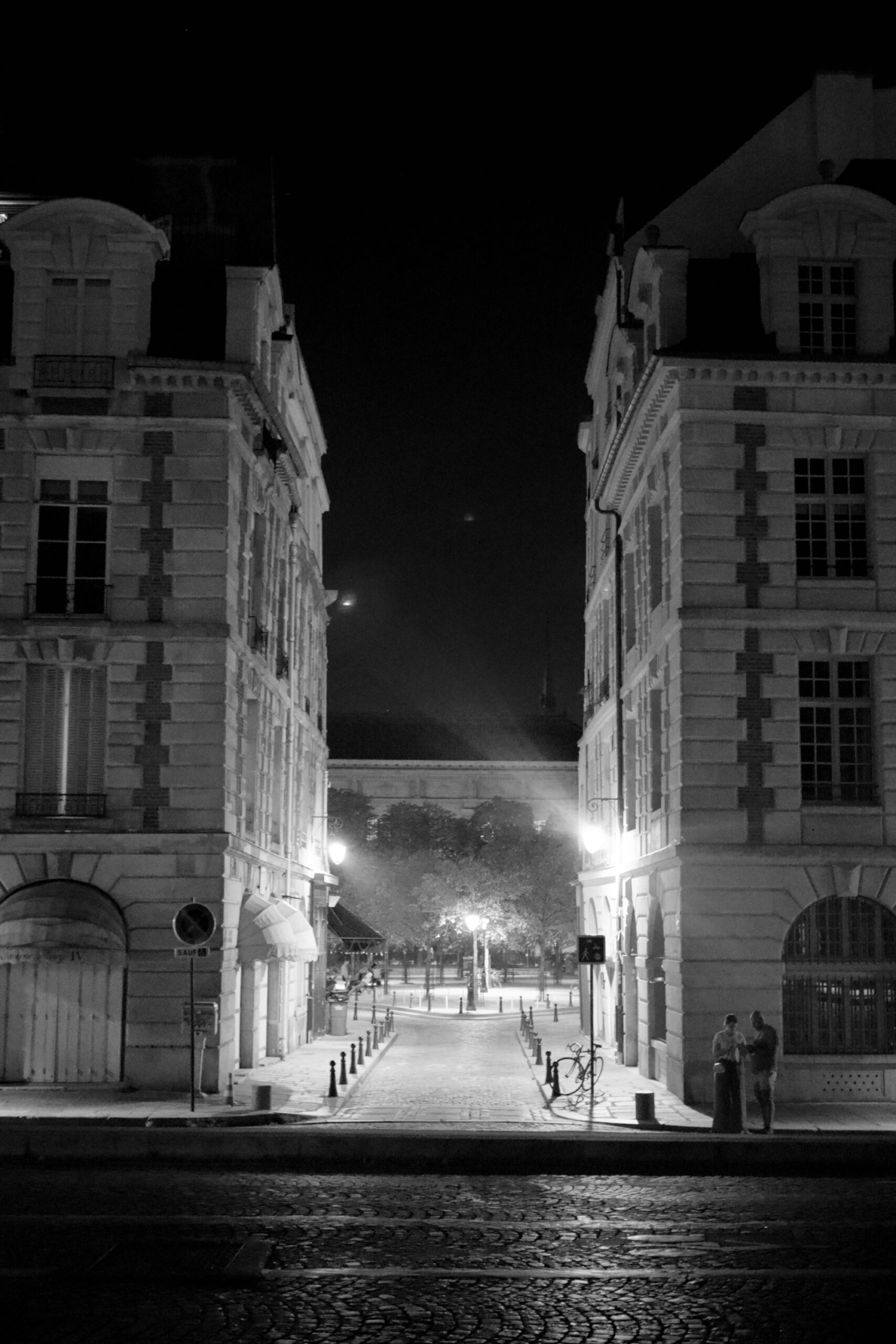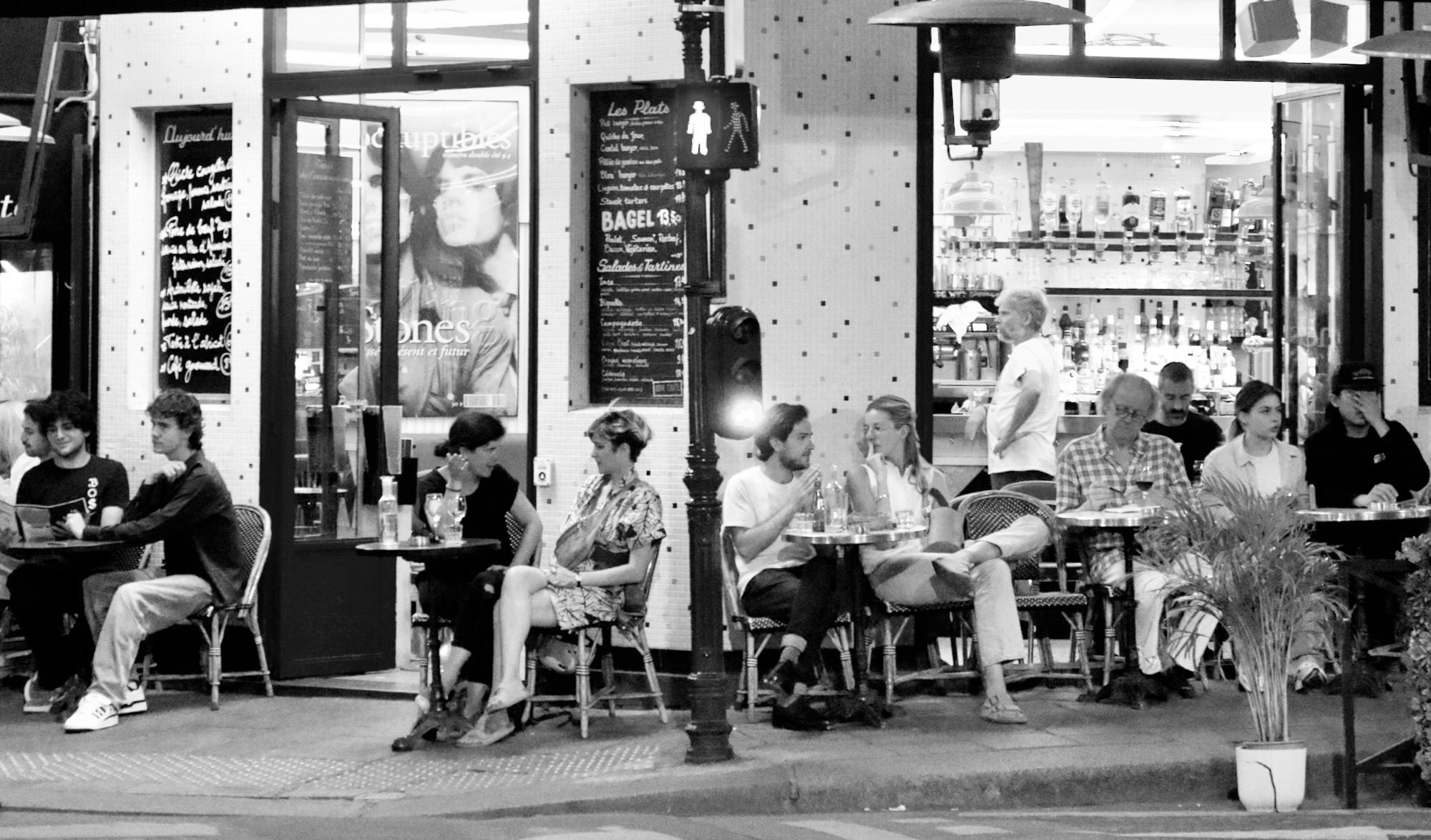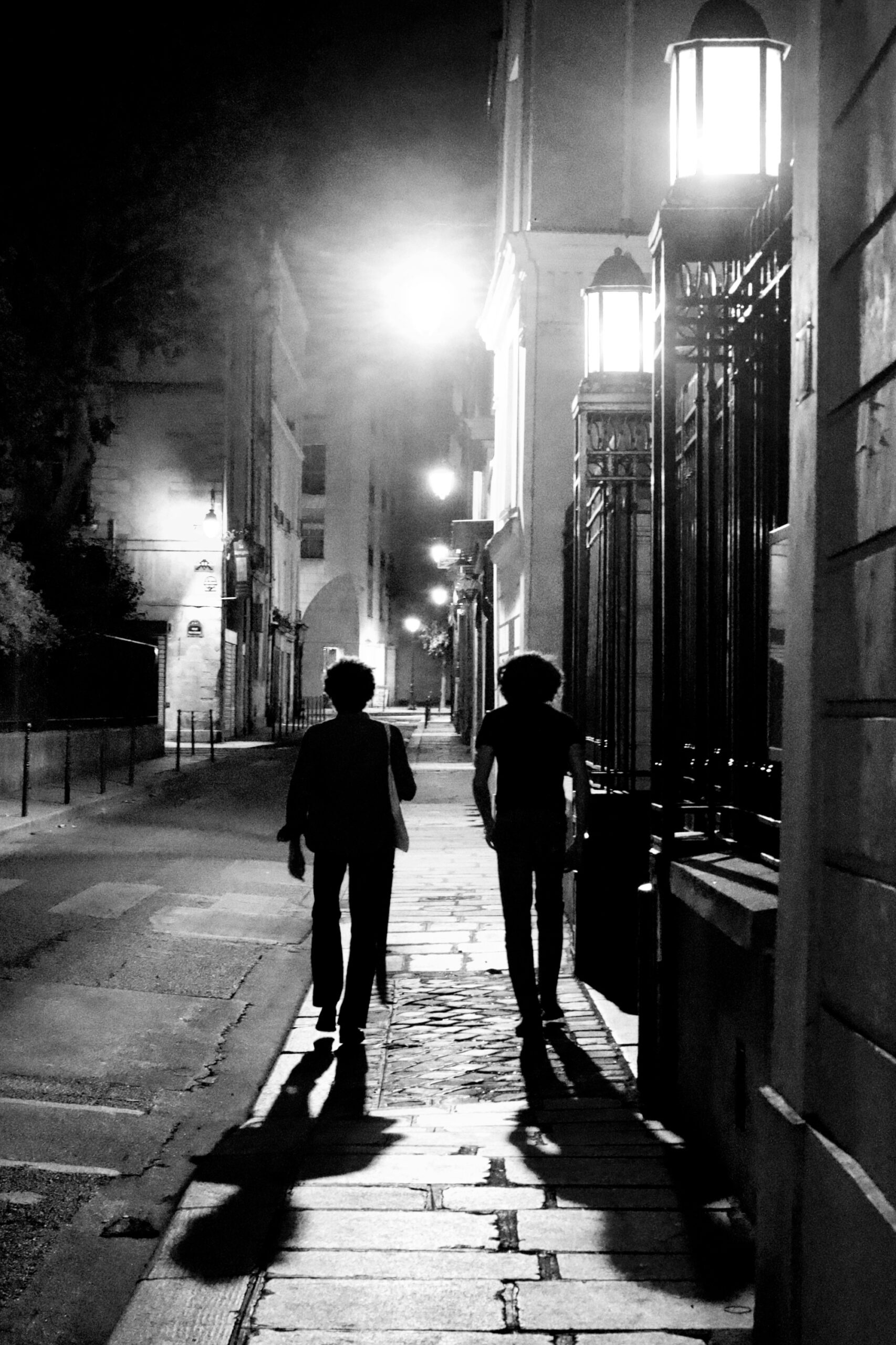 Lead photo credit : Dans le 15eme © William O'Such
More in Paris Vignettes: Evening Delight, Photography by William O'Such, photography in Paris, Summer Photography
---
---