Paris Vignettes: Artistry at Ateliers and Brocantes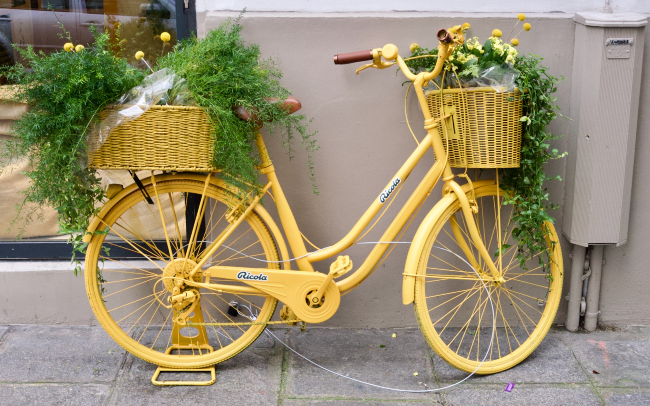 It was a cool Saturday morning in November and I decided to wander north to rue Bretagne, where I stumbled across the neighborhood's regular Saturday brocante, or open-air flea market, filling the streets with interesting objects. What I love is that the vendeurs don't just put out their items for sale but try to arrange them in art forms or themes, as depicted in this edition of Paris Vignettes. For example, the collection of horses in "Les Chevaux" or the seven stuffed bears in "Les Ours". These objects capture the spirit of the vendeur/ vendeuse, as you can see in "Plan de Homme." Whether the theme is dolls, baskets or love, you can find your favorite treasures somewhere at a brocante.
I also admire the way that stores take this artistic and aesthetic approach. Some examples: the "Bicyclette Jaune" near rue de Rivoli or the collection of watch faces in "Les Montres" that I found at a watch repair shop off rue de Turenne.
What's more, the city's ateliers, or artisanal workshops, show off the creative world of Paris. On this trip, I took another tour with one of my favorite French guides, Patrick Bezzolato, who speaks clearly and shares interesting stories. This balade in Belleville was about secret passages and along the journey on rue des Cascades he noticed that his friend Marco, who is a graveur, was home. Patrick took me down a set of stairs, through a courtyard and into a secret door to a wonderful atelier where I captured an apprentice, "Graveuse en formation", Marco ("Marco Le Graveur") and his studio in "Atelier de Graveur." Marco shared a very animated chapter in his journey from Mexico to France.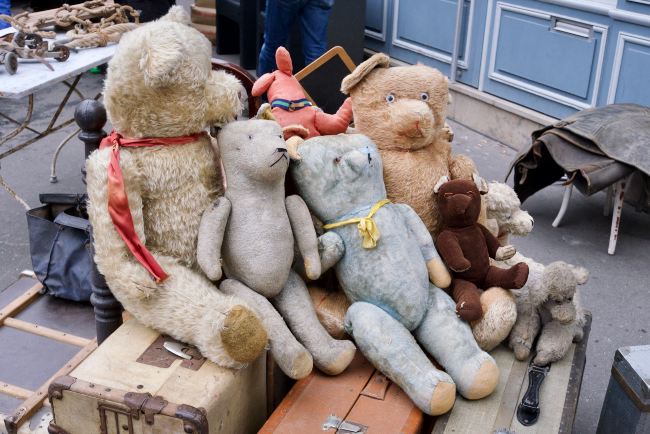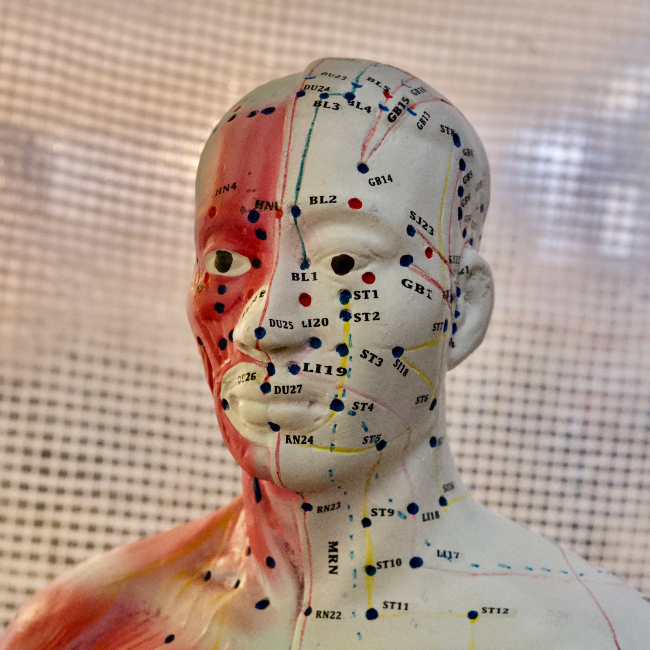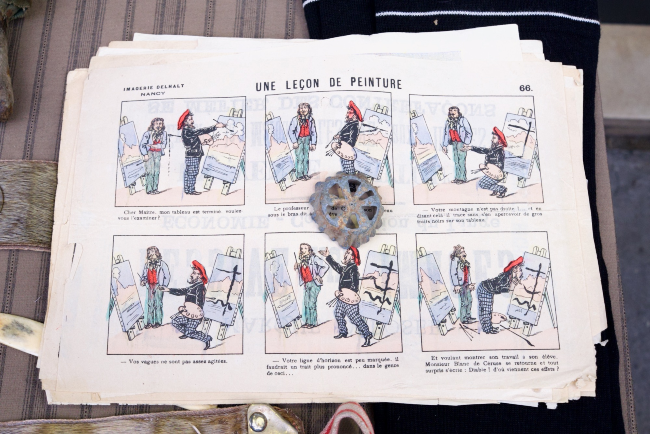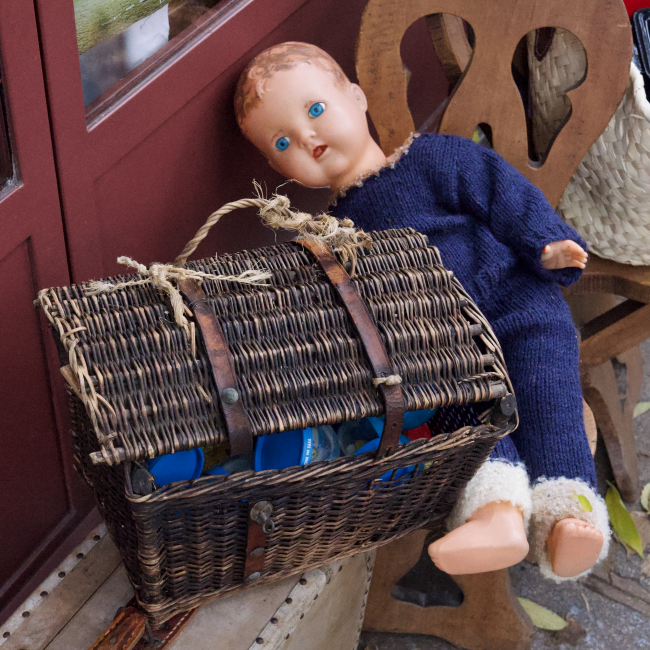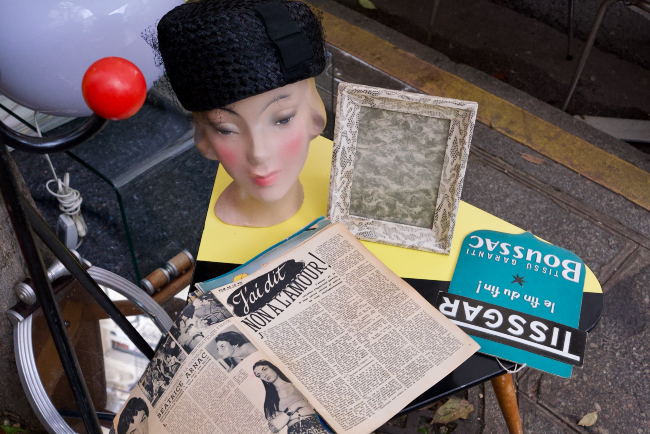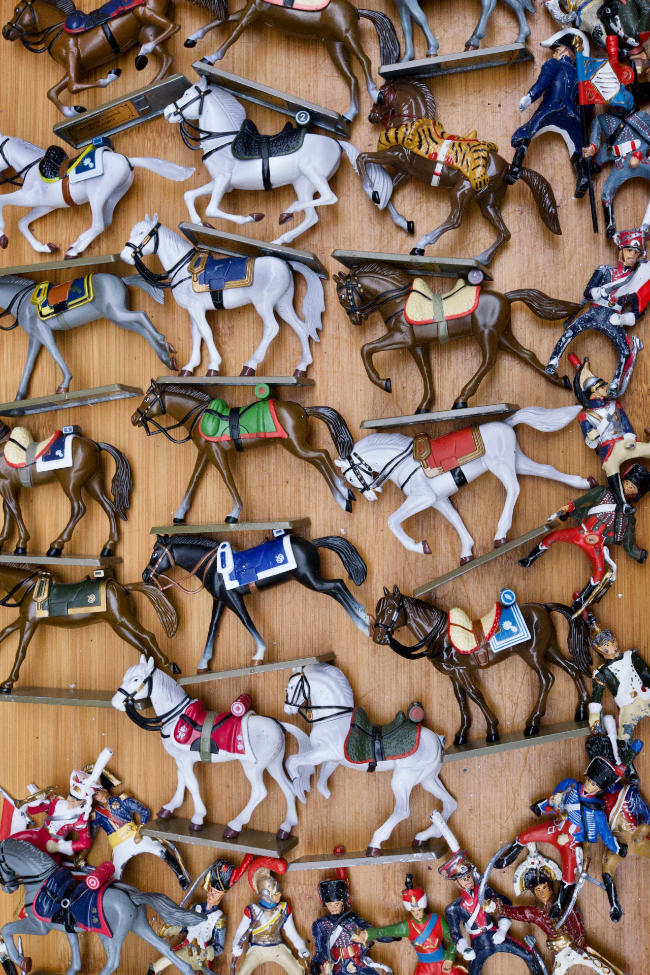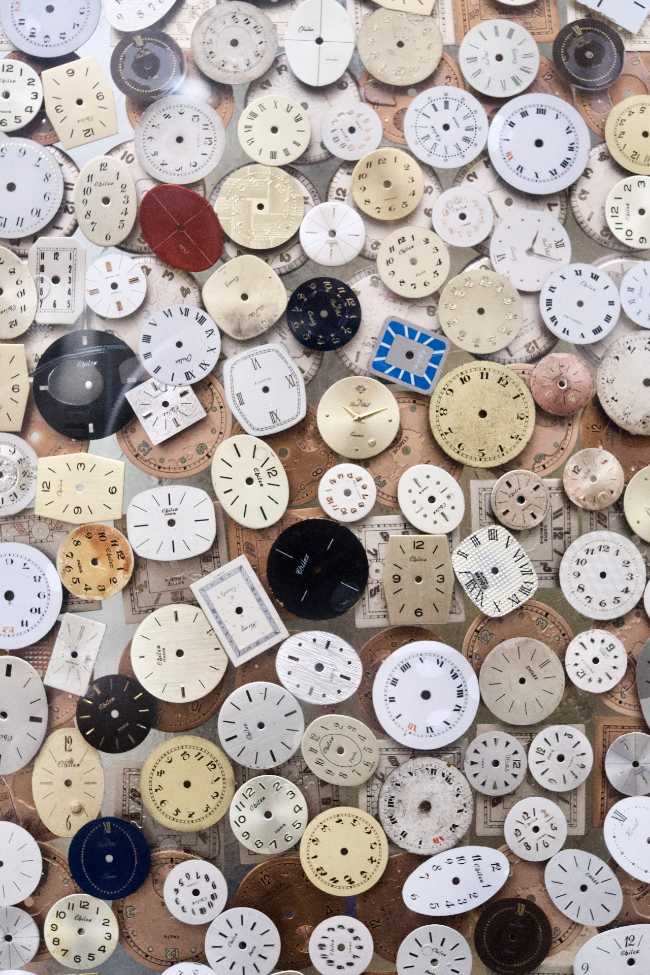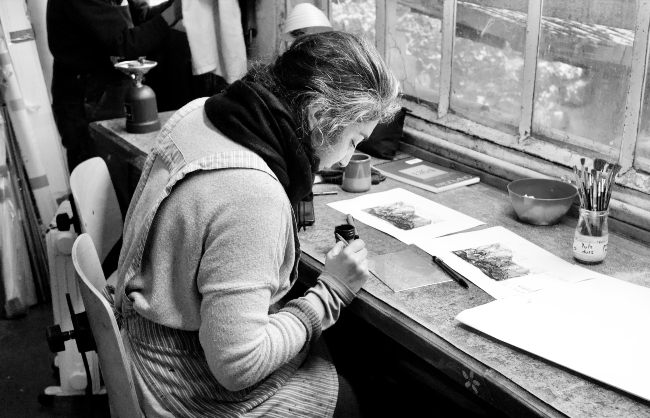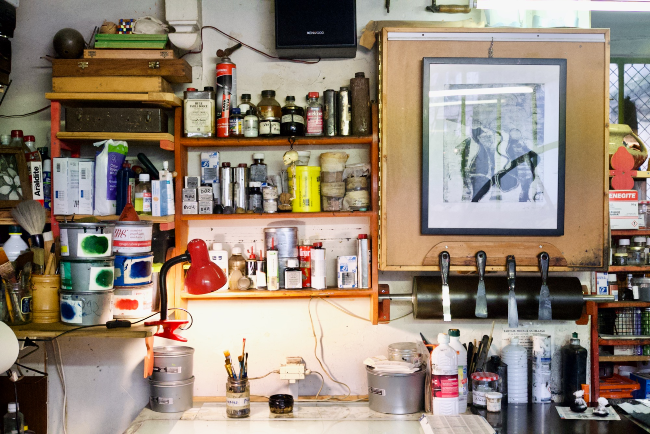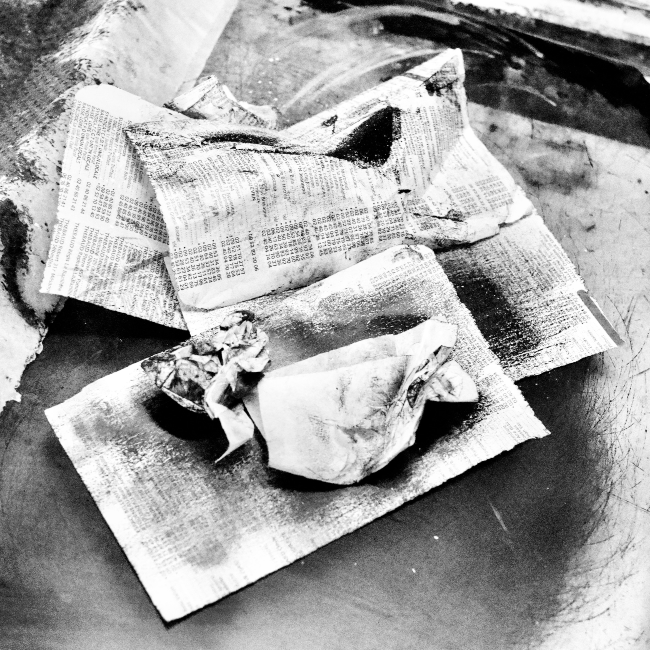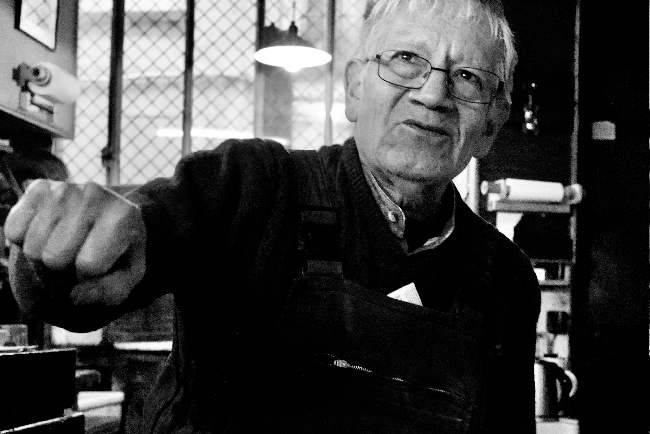 Lead photo credit : Bicyclette Jaune, photo by William O'Such
More in Art, Paris Flea Markets, Paris Vignettes, photography, Rue Bretagne, teddy bears, toys
---
---