Weekend in Paris: A Self-Guided Three-Day Walking Tour
A 2020 poll by the Institute for Transportation and Development Policy ranked Paris as the third most walkable city in the world. Thanks to the size of the city (just 10km in diameter), it only takes two hours to walk from one side of the city to the other. For tourists solely wanting to discover the famous landmarks of Paris, this diameter reduces to 4km. In addition to its compact size, Paris has over 100 pedestrianized streets, allowing walkers to discover the city without the interference of road traffic. Aside from Montmartre and Belleville, the terrain is relatively flat, meaning however far you walk, it will never be too strenuous. Follow this action packed three-day itinerary to ensure that you see all of the best monuments, museums, and neighborhoods that Paris has to offer. If you are lucky enough to be in Paris for longer than one weekend, split these walking routes over several days. So, put on some comfy shoes (or stay in your heels to channel your inner French), and let's get exploring! The rue de l'Odéon in Paris, looking south from the crossroads of the Odeon. Image credit: Wikipedia, Ralf.treinen (CC BY-SA 3.0) Day One: 'The Real Paris' Highlights for Part One Include: Pantheon, Jardin du Luxembourg, Odéon, Saint-Germain-des-Pres, Saint-Michel, Notre Dame, Île de la Cité, and Île Saint-Louis. Highlights for Part Two Include: Hotel de Ville, Le Village Saint-Paul, Hotel du Sully, Place des Vosges, The Jewish Quarter, Marche des Enfants-Rouges, Passage de l'Ancre (Centre Pompidou) Additional options for Musée Carnavalet, and Musée National Picasso-Paris. Description: Spend your first day in Paris soaking up the charming atmosphere of the city, and discover why it is often regarded as the most beautiful city in the world. Today's walking tour will show you the authentic Paris, with its cobbled streets, picturesque parks, and extraordinary landmarks including
Notre Dame
and the
Panthéon
. Jardin du Luxembourg. Photo credit: Rdevany/ Wikimedia commons
SUBSCRIBE
ALREADY SUBSCRIBED?
BECOME A BONJOUR PARIS MEMBER

Gain full access to our collection of over 5,000 articles and bring the City of Light into your life. Just 60 USD per year.

Find out why you should become a member here.

Sign in

Fill in your credentials below.
A 2020 poll by the Institute for Transportation and Development Policy ranked Paris as the third most walkable city in the world. Thanks to the size of the city (just 10km in diameter), it only takes two hours to walk from one side of the city to the other. For tourists solely wanting to discover the famous landmarks of Paris, this diameter reduces to 4km. In addition to its compact size, Paris has over 100 pedestrianized streets, allowing walkers to discover the city without the interference of road traffic. Aside from Montmartre and Belleville, the terrain is relatively flat, meaning however far you walk, it will never be too strenuous.
Follow this action packed three-day itinerary to ensure that you see all of the best monuments, museums, and neighborhoods that Paris has to offer. If you are lucky enough to be in Paris for longer than one weekend, split these walking routes over several days.
So, put on some comfy shoes (or stay in your heels to channel your inner French), and let's get exploring!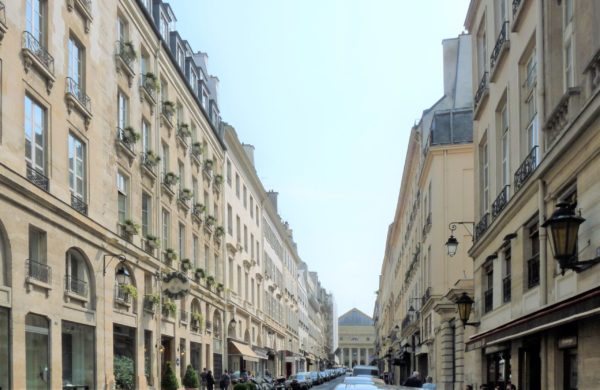 Day One: 'The Real Paris'
Highlights for Part One Include: Pantheon, Jardin du Luxembourg, Odéon, Saint-Germain-des-Pres, Saint-Michel, Notre Dame, Île de la Cité, and Île Saint-Louis.
Highlights for Part Two Include: Hotel de Ville, Le Village Saint-Paul, Hotel du Sully, Place des Vosges, The Jewish Quarter, Marche des Enfants-Rouges, Passage de l'Ancre (Centre Pompidou)
Additional options for Musée Carnavalet, and Musée National Picasso-Paris.
Description: Spend your first day in Paris soaking up the charming atmosphere of the city, and discover why it is often regarded as the most beautiful city in the world. Today's walking tour will show you the authentic Paris, with its cobbled streets, picturesque parks, and extraordinary landmarks including Notre Dame and the Panthéon.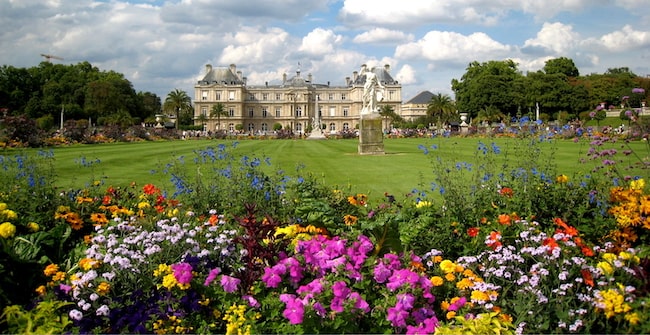 Part One: Rive Gauche
Total Walking Time: 50 mins (not including stops).
1. Visit your local boulangerie for breakfast. The commercial chains such as Paul are great, but supporting the local bakery near where you're staying is even better. Paris boasts an astonishing 30,000 bakeries, so finding one near you will be no hard feat!
2. Take either the Metro, RER, or bus to today's starting point of Luxembourg Station.
3. Walk from the station, up Rue Soufflot, past the Pantheon to Église Sainte-Geneviève, the church which pays tribute to the Patroness Saint of Paris.
4. Once you have viewed this gorgeous church, enter the Pantheon and explore the monument and its crypt. (Though it's possible to purchase tickets at the door, it's often better to reserve French monuments/museums online in advance.) The crypt houses the tombs of more than 80 illustrious figures including Voltaire, Jean-Jacques Rousseau, Victor Hugo, Pierre and Marie Curie. Being buried in the Pantheon is the highest honor for a French citizen.
5. After finishing at the Pantheon, walk back down Rue Soufflot to the entrance of Jardin du Luxembourg for a stroll around the gardens created by Queen Marie de Medicis in 1612.
6. Leave Jardin du Luxembourg via the exit for Odéon Théâtre de l'Europe, passing past the magnificent Fontaine Medicis.
7. Walk past the theater, which is the oldest theater-monument in Europe to still operate in its original premises, and down the streets of Odéon until you reach Boulevard Saint- Germain.
8. Cross this road and find the small passage called Cour du Commerce and walk down the cobbled street. This curious passageway dates from 1776 and resembles the Paris of years gone by before Haussmann's modernization of the city. You will pass a restaurant called Le Procope which is the oldest restaurant in Paris and an active center during the French Revolution.
On this passageway, you will find a restaurant called Cèpe & Figue. This family-run bistro is an excellent choice for an authentic French lunch. Other options in the area include Freddy's – a lovely tapas and wine bar, or Cosi – a great lunch spot for focaccia sandwiches and desserts.
View this post on Instagram
9. Exit the passageway and explore the boutiques and galleries of Saint Germain des Pres (the area that you are now in).
10. Walk due east towards Fontaine Saint-Michel. This beautiful fountain overlooks Notre Dame and is the largest fountain in the city.
11. From the fountain, walk along the riverside on Quai Saint-Michel. When walking along this road you will pass one of the world's most famous bookshops: Shakespeare and Company. Its origins are legendary; many Lost Generation writers such as F. Scott Fitzgerald and Ernest Hemingway found kindred spirits in the store.
12. Head across Pont au Double to Notre Dame to see the iconic cathedral. After the fire in 2019, it is due to be completely restored by December 2024.
13. Walk past the cathedral to reach Pont Saint-Louis. Cross this bridge and you are now on Paris' second largest island on the Seine – Île Saint-Louis. This island is one of the most expensive neighborhoods in Europe, with house prices reaching up to €23,000 per square meter.
14. Take a break on Île Saint-Louis for either a well-deserved coffee or a glass of wine at Le Flore en l'Île. Or perhaps an ice cream at Berthillon, the most famous ice cream shop in Paris.
If you have run out of energy to explore further, then enjoy a relaxing afternoon. If not, carry on with the second part of the tour into the fabulous Marais quarter.
Part Two: Le Marais
Total Walking Time: 55 minutes (not including stops).
1. a) If continuing the tour from Île Saint-Louis, cross Pont Marie and walk up Rue des Nonnains d'Hyères/Rue de Forcy to reach Saint Paul.
b) If beginning this tour separately, start at Hotel de Ville.
2. Walk East along Rue du Rivoli past the beautiful Church of Saint-Paul of Saint-Louis.
3. Walk down Rue Saint-Paul and enter into the hidden, cobblestoned Village Saint-Paul at 21 Rue Saint-Paul. This village is reminiscent of one found in the south of France, with its al-fresco bars and restaurants and its quirky independent boutiques.
4. From Village Saint-Paul, return to Rue du Rivoli and walk through the courtyard of Hotel du Sully to reach Place des Vosges. Hotel du Sully is a 16th-century Louis XIII-style mansion, and the garden behind the building is a peaceful spot in the lively Marais.
5. Walking through this garden leads to Place des Vosges. Place des Vosges, originally Place Royale, is the oldest square in Paris and is one of Europe's most beautiful squares. Here you can try the infamous chocolat chaud from Café Carette with its rich melted chocolate with whipped cream.
6. Once through Place des Vosges, walk along Rue de Francs Bourgeois to Musée Carnavalet. This museum is dedicated to the history of Paris with many interesting artifacts. If you decide not to enter the museum, the courtyard is free to access and is very beautiful.
7. From here, walk along Rue des Rosiers (meaning "Road of Rosebushes") to enter the heart of the Jewish Quarter, known in Paris as Le Pletzl. On this road, you will find L'As Du Fallafel, a popular kosher restaurant known for its celebrated falafel pittas.
8. Navigating up Rue de Thorigny you will come across Musée National Picasso-Paris, a 17th-century mansion housing over 5000 of Picasso's works.
9. After a (possible) visit to this museum, continue up this road to Marché des Enfants Rouges on Rue de Bretagne. This is the oldest covered food market in Paris and an amazing spot for a meal.
10. Once you have eaten, take a stroll toward Rue Chapon and find Passage de l'Ancre, one of the oldest, and most colorful, passages in Paris.
If you do the "Le Marais" tour as a separate tour, there is the option to walk on to the Pompidou Centre – the complex structure housing the largest collection of modern art in Europe.
Day Two: 'Royal Paris'
Highlights for Part One Include: Bourse de Commerce, Jardin du Palais-Royal, BNF Richelieu Library, Galerie Colbert, the Louvre, Jardin des Tuileries, Place Vendôme, The Ritz, Palais Garnier, Galeries Lafayettes, Passage des Panoramas.
 Highlights for Part Two Include: Montmartre – Le Mur des Je t'aime, Amelie's Apartment, Salvador Dali's First Studio, Place du Tertre, Dali Muséum/Musée de Montmartre, La Maison Rose, Sacré-Cœur
Description: For your second day in Paris, you will uncover the glitz and glamor of the City of Light. Drenched in history, today's route will show you the decadence of the city, including two former royal residences (one of which now housing the Louvre museum). With the afternoon spent in Montmartre, you will be walking in the footsteps of some of the world's greatest artists such as Picasso, Matisse, Toulouse-Lautrec and many more.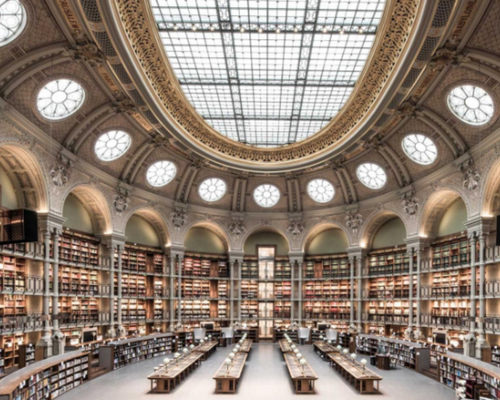 Part One: The 1st Arrondissement
Total Walking Time: 1 hour 10 mins total (not including stops).
1. Take either the metro, a bus, a train, a taxi, or even an electric scooter, to Les Halles.
2. Exit Les Halles station and walk through Nelson Mandela Garden, past the Bourse de Commerce. Here you have the option to enter this contemporary art museum within the old stock exchange.
3. From Bourse de Commerce, continue walking straight down Rue du Colonel Driant until you reach the entrance to Jardin du Palais-Royal.
4. In Jardin du Palais-Royal, get a coffee (and perhaps a cake!) from Café Kitsuné and enjoy it on their gorgeous outdoor seating in the gardens of the former palace.
5. Walk up Jardin du Palais-Royal to exit it from the North side.
6. From here, direct yourself to the Richelieu site of the BNF (Bibliothèque Nationale de France) to see one of the most spectacular libraries in the world. The entrance is free and you can enter the Salle Ovale and read some of its 20,000 books.
7. Leave the library and cross the road to enter Galerie Vivienne – a historic indoor passage with lovely shops and restaurants.
8. From here, head directly down Rue de Richelieu (southbound) until you reach the Place du Carrousel, opposite the famed pyramids of the Louvre. Here you have the option to enter the Louvre – the largest museum in the world. It would take 100 days to see every piece of art, but I would suggest a visit of just two to three hours.
9. Walk through Jardin des Tuileries and take the exit that leads you to Rue de Castiglione.
10. Walk up this road until you reach Place Vendôme. This is the most prestigious square in Paris and you will find here The Ritz hotel and many designer flagship stores.
11. Head from Place Vendôme to Palais Garnier, Paris' beautiful opera house.
12. Purchase tickets at the door for a walk around the Opera House. If you're lucky and time it well, then watching a performance here would be a once in a lifetime experience.
13. Walk from Palais Garnier to Galeries Lafayette. This is a striking department store with a roof terrace that is free to access and provides a fabulous view of the Parisian skyline, including the Eiffel Tower.
14. From Galeries Lafayette, walk to Passage des Panoramas for lunch. I highly recommend the Israeli restaurant Adar, Racine's or Canards and Champagne for classic French food, or One&One for amazing burgers.
Part Two: Montmartre
Total Walking Time: 20 mins (not including stops).
1. Navigate to Abbesses, either via public transport or by walking (a 20-minute walk from step 14, Passage des Panoramas).
2. From Place des Abbesses, visit "Le Mur des Je t'aime" in Square Jehan Rictus outside the metro station. This wall has "I love you" written in 250 languages, and has become a popular tourist attraction.
3. From Place des Abbesses, walk up the Passage de Abbesses to reach 56 Rue des Trois Frères – the apartment of Amelie in the iconic film. Though the film was released over 20 years ago, this spot has not changed since filming.
4. Work your way up Rue Ravignon, past Pablo Picasso's first studio at number 49, to the Escaliers du Calvaire.
5. Walking up these stairs leads you to Place du Tertre, with tertre meaning "a small hill," which seems an understatement once you have walked up the Escaliers du Calvaire! Over 150 artists set up their easels on this square each day, and you can watch them at work and even buy their pieces.
From here, there are two museum options: The Dali Museum which is a permanent exhibition of Salvador Dali's works, and Musée de Montmartre which is an art museum in Renoir's old house focusing on the history of art and artists in Montmartre.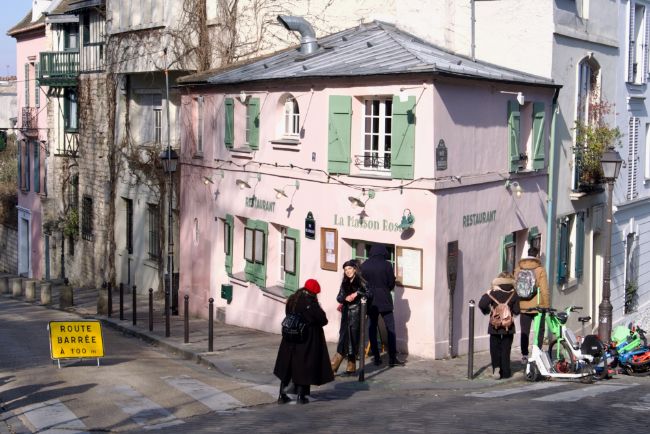 6. Navigate to La Maison Rose, the famous pink restaurant which has become synonymous with Montmartre, and then follow Rue Cortot past Square Claude Charpentier to the side of Sacré-Cœur.
7. Enter the brilliant Basilica (it's free), and appreciate the mosaic above the altar which is one of the largest in the world at 475m2.
8. Admire the view of the Parisian skyline from the church's vantage point before walking down the steps of Square Louise Michel.
Day Three: Museums and the Eiffel Tower!
Including: Musée D'Orsay, Rue du Bac, Bon Marché, La Grande Épicerie de Paris, Napoléon's tomb, Hôtel des Invalides, Petit Palais, and the Eiffel Tower
Total Walking Time: 1.5 hours (not including stops)
Description: For your third and final day, we will end with a bang – a visit to the Eiffel Tower, the world's most iconic landmark. Spending the morning at Musée D'Orsay, this will be a day full of culture.
1. Travel to today's starting point of Musée d'Orsay, Paris' second largest museum. Housed in the former Gare d'Orsay, a Beaux-Arts railway station built between 1898 and 1900, here you will find impressive artworks including those of Monet and Van Gogh. I recommend spending around two to three hours here.
2. From Musée d'Orsay, walk south along Boulevard Saint-Germain until you reach Rue du Bac. Walk along this road until you reach Beaupassage.
3. Walk down Beaupassage, a hidden passageway with an oasis of a courtyard in the center. Enjoy a coffee at Certified Café, or taste a delicious patisserie from Thierry Marx Bakery.
4. Head south from Beaupassage to Le Bon Marché – an impressive department store founded in 1838. La Grande Epicerie de Paris, the biggest food emporium in the city and a subsidiary of Le Bon Marché, occupies the next-door building and is a must-visit for all foodies.
Enjoy a lunch at a restaurant nearby. My top suggestions for this area are: Café Varenne – a brasserie with outdoor seating that is perfect for watching the world go by, Père & Fils par Alléno – a chic eatery for gourmet burgers, or Le Récamier – an elegant restaurant famed for their sweet and savory soufflés.

5. From here, walk past Musée Rodin (here you have the option to enter this museum to marvel at Rodin's famous sculptures and the gardens of his beautiful house), to the tomb of Napoleon Bonaparte. This is arguably one of the most impressive tombs in the world with its golden baroque dome. I highly recommend entering the tomb to awe at the magnitude of its size.
6. Walk directly through the courtyard of Hôtel des Invalides to reach the Esplanade des Invalides, the green gardens in front of the landmark. Hôtel des Invalides is one the most prestigious monuments in Paris, and is a complex of buildings all relating to the military history of France.
7. Cross Pont Alexandre III, the most beautiful bridge in Paris, to arrive at Petit Palais. This is a free museum that only takes around 45 minutes to view, with a charming central courtyard cafe.
8. Return across the bridge, back down the Esplanade des Invalides, and along Rue Grenelle. Explore the side streets branching off from this road such as Rue Cler with its specialty food markets.
9. Reaching the end of this road brings you to Champ de Mars, the landscaped park and gardens in front of the Eiffel Tower. Take a break here to soak up the atmosphere of the world's most famous landmark.
10. There are two entrances in the north of the gardens to enter the esplanade of the Eiffel Tower. Entrance 2 in the east is often less crowded. It's important to buy tickets in advance because ot the site's popularity. You can choose to take the stairs or the elevator. Head to the top floor for the breathtaking 360-degree views of Paris. Learn about the history of the tower, view the office of Gustave Eiffel, visit the gift shops, and even eat at one of their three amazing restaurants.
Lead photo credit : Paris from above © Christian Jacquet
More in Paris Walks, walking tours
---
---
Comments