Virtual Tour of Paris: 15th arrondissement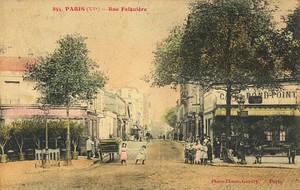 Though more Parisians live in the 15th than any other arrondissement, its roots are in commerce and industry . . . with a bit of art in the mix.
15ème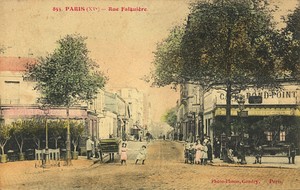 Excluding the Bois de Boulogne and the Bois de Vincennes (the wooded areas that abut the 16th and 12th arrondissements) the 15th is the largest and most populated of the 20 arrondissements. Although this neighborhood is mostly residential today, it has a very industrial past. Quarries (around Vaugirard), chemical manufacturers (bleach or eau de Javel was invented here), and Citroën (the car company) had factories here until the 1970s. They have since been replaced by TV studios, including the multi-national producer Canal+.
Part of Montparnasse also spills into the 15th, and that area was home to many artists in the early 20th century. La Ruche, a legendary warren of ateliers and living spaces for painters, writers and sculptors, was home to Marc Chagall, Léger, Max Jacob, Modigliani, Brancusi and Diego Rivera, among others. Created out of the scraps left over from the 1900 World Exposition (like the Indian and Bordeaux wine pavilions designed by Gustav Eiffel), the round building was divided like "an evil brie cheese," according to French/Russian painter/sculptor Ossip Zadkine. Artists still live and work here.
The French chemist, Louis Pasteur, who is best known for inventing the process that keeps milk from going bad, also lived and worked in the 15th in the 19th century. His apartment/atelier (where he spent the last seven years of his life) has been made into a museum housing a collection of scientific souvenirs along with his crypt.
The architectural oddity of the neighborhood (considering the uniformity of Paris) is the "Front de Seine," a district of mixed residential/commercial high-rise (12-32 stories) buildings.
Bourgeois dogs in the neighborhood love the freshly baked "gourmet" dog biscuits at Mon Bon Chien (12 rue Mademoiselle). Try the foie gras or boeuf barbecue!


Christopher Measom combines his love of history, art, and travel to create books like "Paris, Wish You Were Here!" and "The Little Big Book of Ireland." He spends most of his time in New York (an artsy historic place) working on all kinds of books for Night & Day Design.
Leave a reply
Your email address will not be published. Required fields are marked *