Virtual Tour of Paris: 16th arrondissement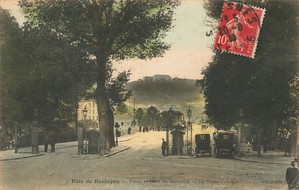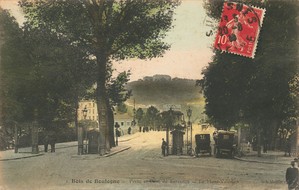 As we round the corner into the 16th we see where the wealthy like to hang their hat and we run into a park—the Bois de Boulogne—that is more than twice as big as New York's Central Park.
Ben Franklin lived in this wealthy and conservative neighborhood—then part of the village of Passy conveniently located between Paris and Versailles—for nearly 10 years as America's first diplomat. Occasionally he would cross the river to help send up experimental balloons from the Champs de Mars (where the Eiffel Tower now stands). This upscale neighborhood is still home to many international embassies.
Of course, the most famous site in the 16th is the Arc de Triomphe. But you can also find a replica of the flame of the Statue of Liberty, the Palais de Tokyo museum and an amazing Art Nouveau enclave here—architectural diamonds among the glittering neighborhood including Guimard's masterpiece Castel Béranger (14 rue la Fontaine). There is an exceptional view of both the Arc de Triomphe and the Eiffel Tower from La Terrasse restaurant on the roof of the Hôtel Rafaël (17 avenue Kléber).
This, the westernmost arrondissement, is also where tennis stars battle it out on the clay courts of Roland Garros, home to the French Open.
Befitting the neighborhood, the Musée Baccarat (11 place des États-Unis), designed by Philippe Starck in a sumptuous mansion that once belonged to the Viscountess Marie Laure de Noailles, pays homage to the famous leaded glass maker. Glittery jewelry, lighting, and glassware are on display, while the Baccarat Cristal Room, a très cher restaurant, provides refreshment. There is a gift shop.


Christopher Measom combines his love of history, art, and travel to create books like "Paris, Wish You Were Here!" and "The Little Big Book of Ireland." He spends most of his time in New York (an artsy historic place) working on all kinds of books for Night & Day Design.
Leave a reply
Your email address will not be published. Required fields are marked *