Letter from Paris: January 25, 2023 News Digest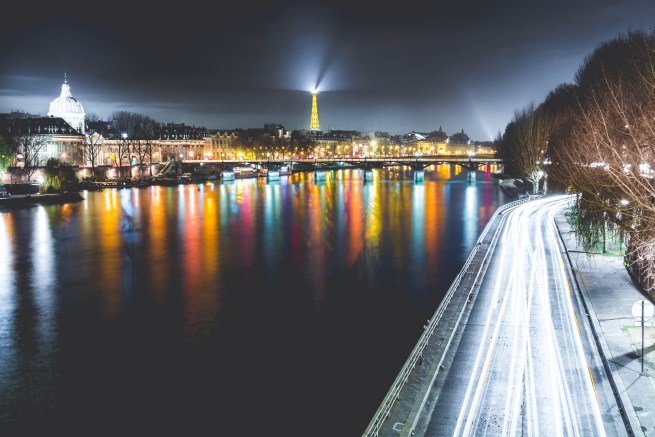 Thousands of citizens took to the streets of Paris last week to fight against President Macron's pension reform plan, which aims to raise the retirement age to 64 from 62. The demonstrations also took place around the country, totaling 1 million in attendance. In response, the government has shown a willingness to negotiate and compromise. Though Macron has spoken of his determination in sticking to the core reforms which are urgent and essential. Brace yourselves; there may be more transport strikes at the end of the month…
Manifestation contre la réforme des retraites à Paris: la place de la République noire de monde pic.twitter.com/7CUvOmPUAc

— BFMTV (@BFMTV) January 19, 2023
Paris Fashion Week has been drawing fashion lovers to the menswear shows, which ended on Sunday. Some of the highlights? CNN notes it wasn't just about celebrity sightings (though Usher's new neon hair color drew a lot of paparazzi shots, as did actor Robert Pattinson's tweed kilt). Spanish popstar Rosalía performed at the Louis Vuitton show, a collaboration between Louis Vuitton and American designer Colm Dillane of KidSuper. Dries Van Noten showed off "grown up rave culture" while Rick Owens "took chunky boots to the extreme." Stay tuned for all the juicy details in a Bonjour Paris dispatch.
This month the Eiffel Tower was lit with messages to show solidarity with anti-government protestors in Iran. Paris Mayor Anne Hidalgo wrote on Twitter: "Four months after the assassination of Mahsa Jîna Amini, the Eiffel Tower shows the unwavering support of Paris for Iranians fighting for their rights and freedom. For the executions to cease and the will of the Iranian people to triumph!"
Quatre mois après l'assassinat de Mahsa Jîna Amini, @LaTourEiffel affiche le soutien indéfectible de @Paris aux Iraniens en lutte pour leurs droits et leur liberté. Pour que cessent les exécutions et triomphe la volonté du peuple iranien !#StopExecutionsInIran#FemmeVieLiberté pic.twitter.com/oFplTiQMCr

— Anne Hidalgo (@Anne_Hidalgo) January 16, 2023
In recent years, there's been a real movement to vegetalize Paris. There are more green spaces and a number of rooftop gardens and farms have popped up across various districts. The city government has even promoted the planting of new "urban forests." And now we're hearing about volunteers planting so-called "mini-forests." As reported by France 24, "French volunteers are using a pioneering Japanese tree-planting method to create pocket forests in Paris in the hope they will slow climate change, create biodiversity hotspots and tackle the growing number of heatwaves in the capital." Through nonprofits such as Boomforest, volunteers are planting saplings on abandoned parcels of land, particularly around the ring road. Here's the scoop on the methodology:
"Mini-forests were first developed in the 1970s by the Japanese botanist Akira Miyawaki, who studied the relics of centuries-old forests growing around sacred temples and shrines. [He] found they were not only thriving without human intervention – they were richer and more resilient than more recently planted forests…. [These] densely planted indigenous species, grown in carefully prepared soil at four different heights to provide multiple layers of coverage, grew up to 10 times faster and captured more carbon than standard managed forests. Miyawaki went on to monitor the planting of more than 1,500 forests worldwide, claiming that a forest as small as 100 square meters could be home to exceptional levels of biodiversity."
Have you heard about the new film "Tirailleurs"? It stars Omar Sy, the beloved French actor who made a splash in the Netflix series "Lupin." As explained by The Guardian, the movie highlights "the forgotten heroism of African riflemen from France's former colonies who fought in the frontline trenches of the first world war… About 200,000 men from west Africa fought at the front, and an estimated 20,000 died. They were known as Tirailleurs Sénégalais as most came from Senegal but were also drawn from what was then known as French West Africa, made up of eight territories including Mauritania, French Sudan (now Mali), Niger and Guinea." Check out the trailer below.
Speaking of film: "Emily in Paris," the popular Netflix show that's as divisive and despised as it is a cult favorite, has inspired a new article in The New York Times quoting real-life American expats in Paris, who wish "Emily Cooper would go home." The show's star, "clad in over-the-top couture and barely able to speak French, is giving them a bad name." These expats are perhaps the most offended by the show, though others are also miffed. To quote: "Since its premiere in late 2020, the popular Netflix series about an American 20-something who moves to Paris for an unexpected job opportunity has spawned a backlash among the French, who complain that it portrays them as nasty, haughty and lazy while projecting Paris as an urban fantasyland, filled with luridly-colored berets, serial philanderers and malevolent waiters. When Season 3 was released in late December, Le Monde, the influential French newspaper, published a cri de cœur, sniping, "It is time to consider at least one season of Emily Away from Paris." Writing last week in the left-leaning French newspaper Libération, David Belliard, the deputy mayor of Paris, railed against the show's "Disneyland Paris, which is confined to the districts of the ultra-center and is inhabited only by the richest people." The show, he complained, also seemed oblivious about climate change and the scarcity of resources." Read the full article here.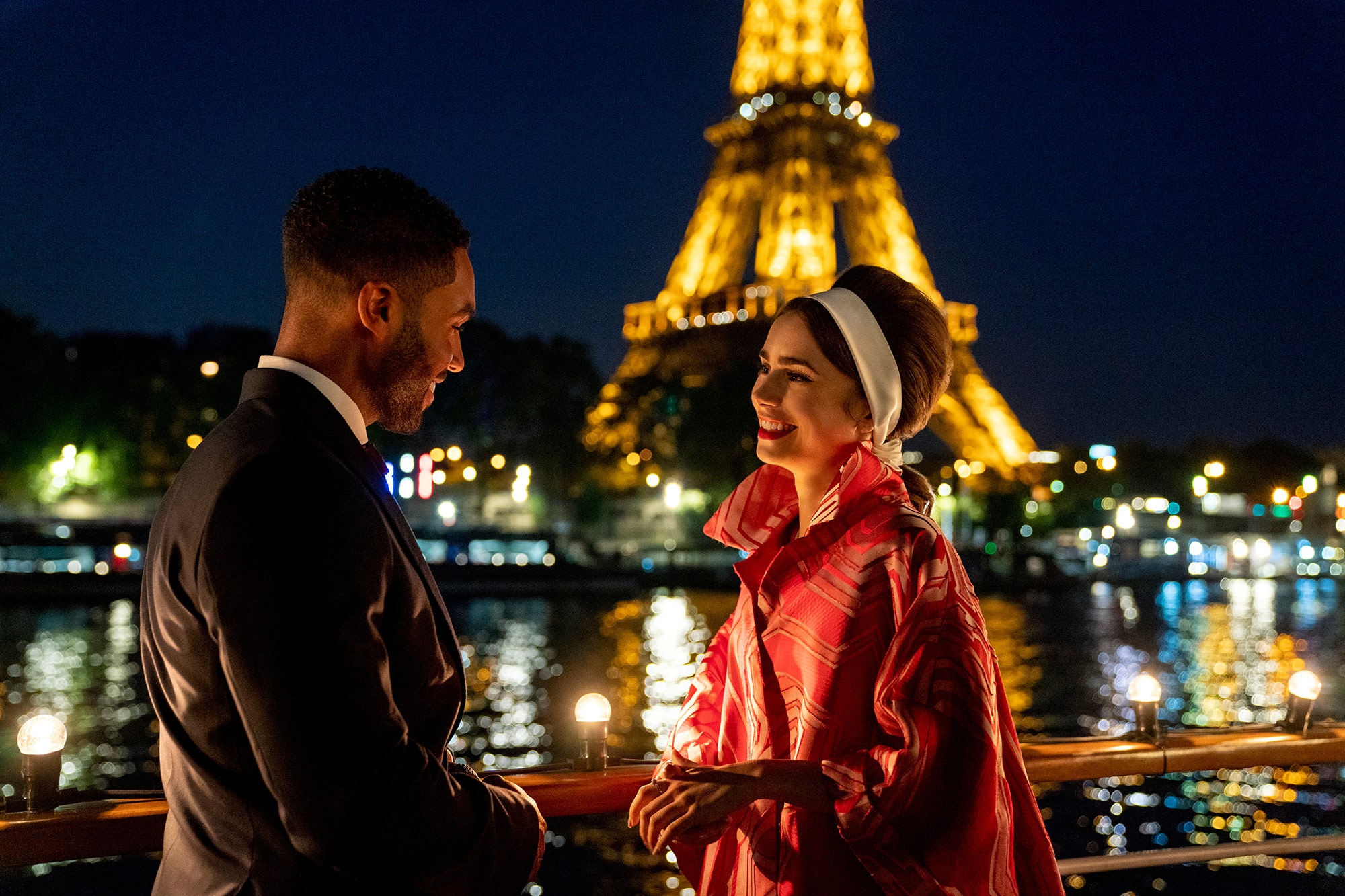 Lead photo credit : Paris in winter, photo: Pexels creative commons
More in Eiffel Tower, emily in paris, fashion, fashion week, green Paris, iran, Louis Vuitton, Macron, Paris Fashion Week, protest, retirement, solidarity, strikes, tirailleurs, urban forests, vegitalize
---
---