The Museum of Art and History of Judaism: A Treasure in the Marais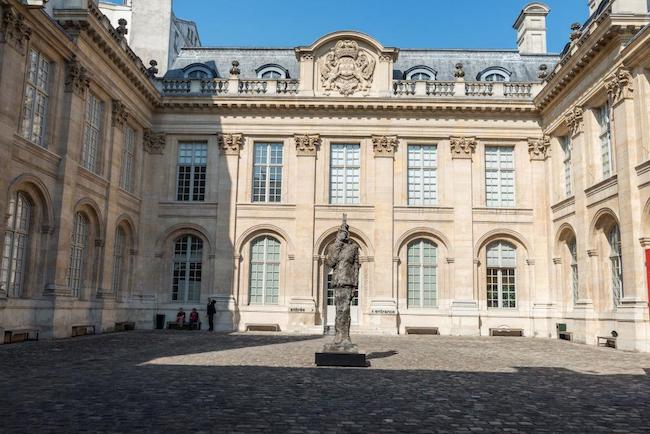 The Musée d'art et d'histoire du Judaïsme (known as "mahJ") is situated in a spectacular 17th-century mansion known as the Hôtel de Saint-Aignan. Renowned landscape designer André Le Nôtre created a French formal garden for the duke who once owned it, and after the French Revolution, the building was transformed into office and commercial space— in the early 20th century housing workshops of Jewish artisans from Russia, Poland, Romania, and Ukraine. In 1986, it was chosen by the city as the setting for a future museum dedicated to Jewish civilization.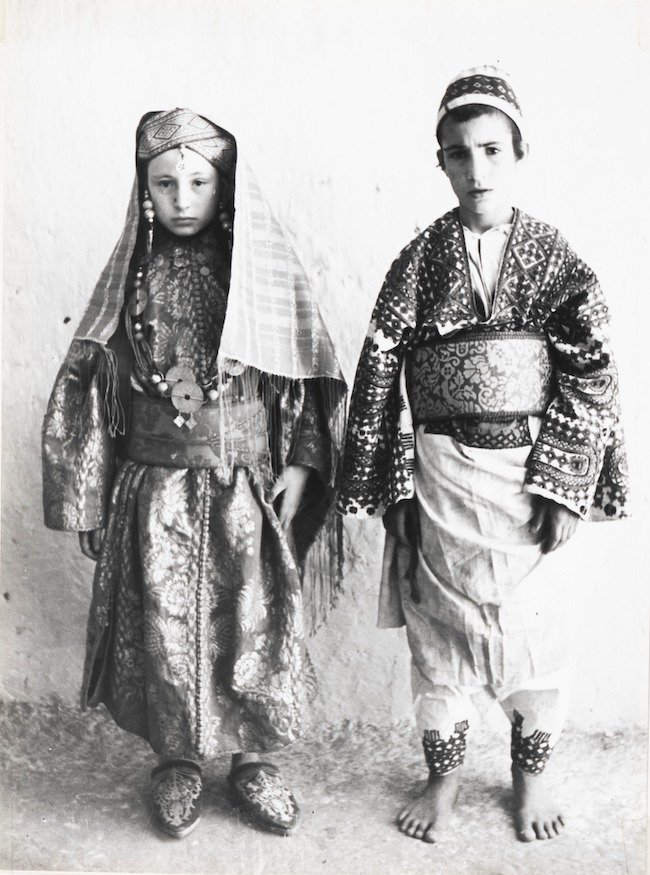 When it opened in 1998, mahJ quickly became a not-to-miss cultural venue in the heart of the Marais district, the statue of Captain Dreyfus greeting you in the courtyard. The museum showcases works from top Jewish artists while also illustrating the history of Judaism in France, Europe, and the Mediterranean.
The permanent collection comprises more than 12,000 works from antiquity to the present day including medieval Jewish grave stones, the king's 1790 proclamation of emancipation of Jews in France, and an oil lamp dating from the 3rd century found in the Charente. There aren't just precious archeological relics, but also paintings by influential 20th century icons like Chagall, El Lissitzky, Kikoïne, Modigliani and Soutine — alongside contemporary artwork.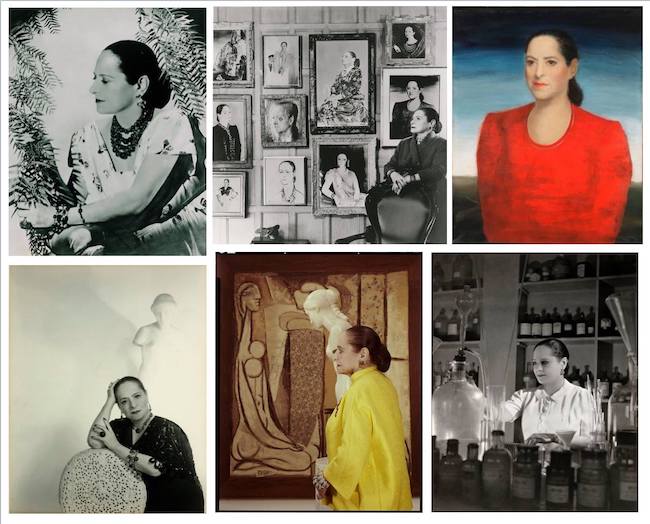 The temporary exhibitions cover diverse and fascinating subjects. Examples the 2019 blockbuster devoted to the American beauty tycoon Helena Rubinstein; "Sigmund Freud, from looking to listening"; and "Jews in Morocco," a glimpse of a lost world through vintage photographs (1934-1937) by Jean Besancenot. This year the museum will finally unveil the highly anticipated show "Chagall, Modigliani, Soutine… Paris as a School, 1905-1940," after its postponement last year because of the pandemic. Mark your calendars for June 3 – October 31, 2021!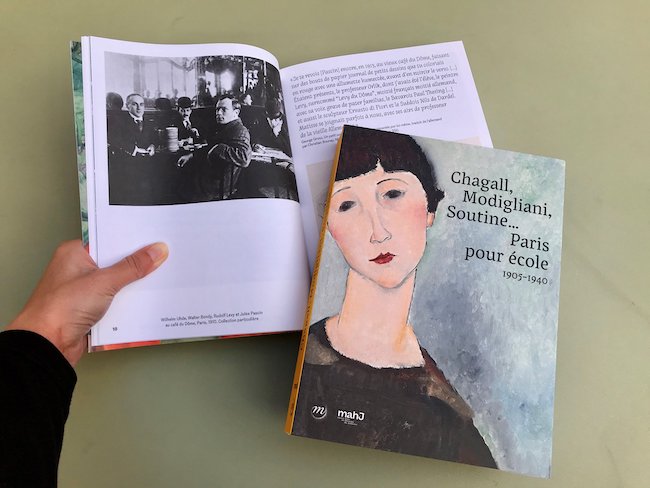 In recent news, the mahJ acquired 200 audience sketches from the Zola (1898) and Dreyfus (1899) trials, created by journalist Maurice Feuillet. The museum devotes an entire section to the Dreyfus Affair, a crucial moment in the history of France, exposing anti-Semitism. This new acquisition will strengthen and enhance the permanent collection. (For information about how to support the mahJ's acquisition via tax-deductible donations, go here).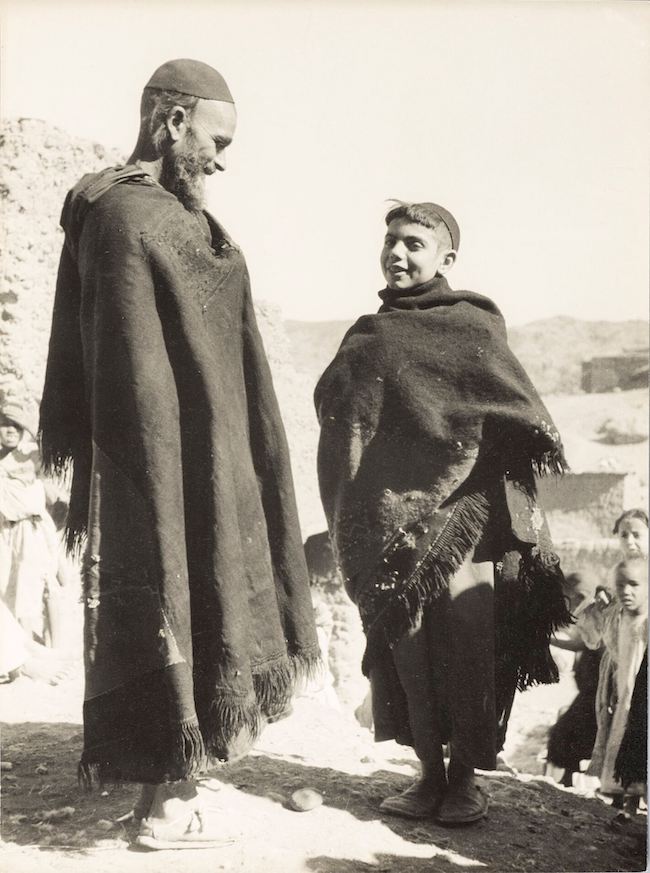 Even if you can't make it to Paris anytime soon, the major works of the mahJ's permanent collection are now available in English at this web link.
Note: The bookshop alone is worth a trip— the biggest such store of any of the smaller museums in Paris— with a magnificent mural in the Poussin style. In the summer months, the museum offers walking tours of the Marais – considered Paris's historic "Jewish neighborhood." Last but not least: mahJ also provides a number of educational programs to younger generations on Jewish art and culture, and hosts a variety of events for all ages in the auditorium.
Musée d'art et d'histoire du Judaïsme (mahJ)
Hôtel de Saint-Aignan, 71 Rue du Temple, 75003
Tel: +33 (0)1 53 01 86 53
Closed Mondays
Tickets from 7 euros
Lead photo credit : The Museum of Art and History of Judaism. Photo © Christophe Fouin
More in Jewish art history, jewish museum
---
---