Chef Pierre Gagnaire: My Paris
Voted Best Michelin Star Chef in the World 2015 by Le Chef magazine, Pierre Gagnaire has had his ups and downs.
"Cooking is my therapy … a bridge that joins people together," says Pierre Gagnaire, the Paris-based superchef. "It gives a meaning to my life." Born 9 April 1950 at Apinac, in the Loire region, Gagnaire is owner of the eponymous restaurant on rue Balzac, near the Arc de Triomphe. "This year celebrates over 50 years I'm in the kitchen," he reflects.
Rue Balzac is a special address for the chef and, although, in normal times, he spends time elsewhere, tending his restaurants, gleaning ideas for new projects, there's a special place in his heart for the ***Michelin star Paris flagship, which is "like a favorite child," he says.
An iconoclastic chef at the forefront of the fusion cuisine movement, Gagnaire's career began in Saint Etienne where he won three Michelin stars for his inventive and artistic cuisine. Famous for breaking the codes of traditional French cooking, he introduced jarring juxtapositions of flavors, tastes, textures, and ingredients, which subsequently influenced chefs worldwide. However, his extravagant taste for the best sent him bankrupt and he was obliged to close and shutter his handsome Art Déco establishment in Saint Etienne. In 1996, with the support of friends, Gagnaire opened a restaurant on rue Balzac and, within two years, regained his Michelin three-star status. On his website Gagnaire gives his mission statement as the wish to run a restaurant "facing tomorrow but respectful of yesterday".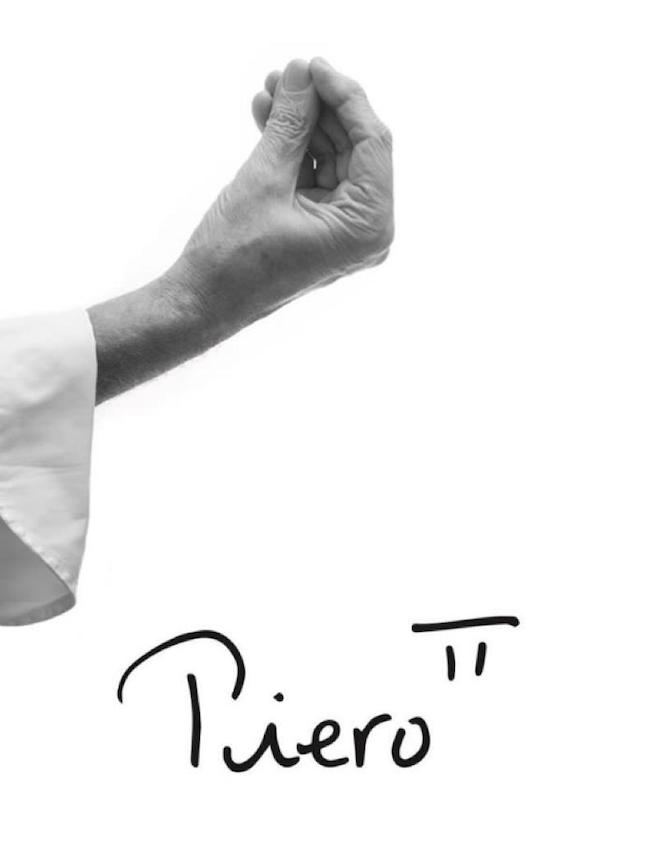 Personal style
He's been inspired by chefs such as the late, great Alain Chapel and Freddy Giradet, while his friendship with perfume nose Jean-Claude Ellena resulted in a dish dedicated to Terre d'Hermès cologne. Gagnaire always aspires to express his emotions through his food; every dish represents a specific feeling provoking pleasure and excitement from diners. "I approach each item on my menu as a creative process, one that is a combination of instinct and letting the ingredients and techniques set the rhythm," he says.
However, Gagnaire hasn't garnered such high esteem from the culinary world solely for being a brilliant restaurateur. He was one of the first chefs to embrace the idea of food as art and, like a painter, he marks his culinary "eras" by dish and year. In 2012 at FIAC – the annual International Art Fair at Le Grand Palais – he created a lunch inspired by artists Henri Rousseau and Cy Twombly.
"Are you artist or artisan?" I ask. "Cuisine is a career that combines the two," he replies. "And if you were a dish?" "Hmm, I'd be a Pascaline de Saint Jacques!"
"Constant evolution has allowed Gagnaire to stay at the forefront of the international culinary scene and remain relevant in an ever-changing world," says French restaurant critic Gilles Pudlowski. "Gagnaire's collaboration with French chemist and professor Hervé This (a founding father of molecular gastronomy) definitely pushed the chef to greater heights," he adds.
Although French restaurants are scheduled to reopen towards the end of January, he's not optimistic. "I'm impatient to welcome our clients to taste my new dishes and to have their impressions of the new décor. I've worked with Argentinian architect Marcelo Joulia of Naço Agency and there's an intriguing animal-centric ceiling tondo by Algerian born artist Adel Abdessemed to consider."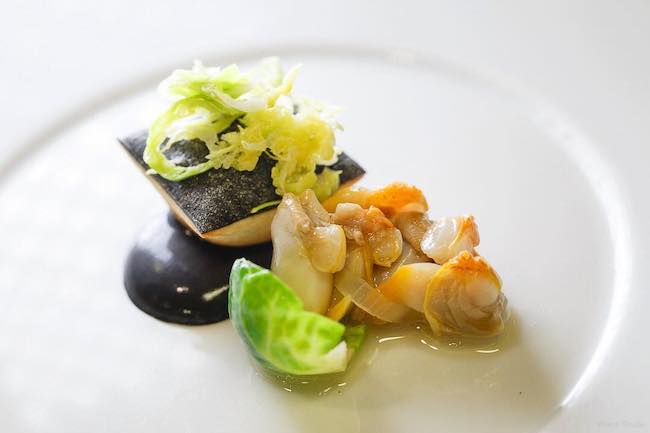 Family time
In his downtime Gagnaire paints, cooks for the family, and listens to jazz. "I'm not sure there's such good jazz today… I like Chet Baker, Miles Davis, Felix Mendelssohn, Fats Domino. My cooking's like jazz, it's improvisation," he explains.
With his second wife Sylvia Le Bihan, writer, novelist and Director of International Projects on Planet Gagnaire, he jogs in the Bois de Boulogne. "But Sylvie's fitter than me, she runs marathons!" he admits.
Before le confinement, the couple enjoyed wandering  the left bank in the Place de Fürstenberg area. "We love the Place des Vosges, climbing the hill of Montmartre to admire the view, eating in little bistrots, sitting on terraces with aperitifs. I look down at Paris from Sacré-Cœur church and thank this wonderful impertinent city for giving me my second chance; it picked me up when I was really down." Away from Paris he's an Aston Villa football team supporter. "Even though Sylvie's best friend is Arsène Wenger (the former Arsenal head coach)!" he chuckles.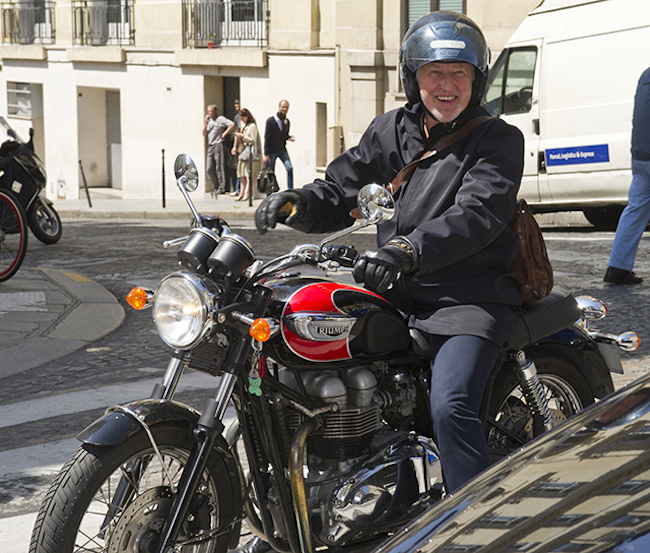 Paris today
"After all these years in Paris I've discovered that the kitchen is a fantastic way to reach out to others. We are delivering when requested and helping to feed the needy in our own way. This city gave me back my dignity and confidence. As soon as I opened on rue Balzac, I had the immediate recognition and interest of the city's foodie aficionados, the diversity of the clientele allowed me to evolve. I appreciate its beauty every day."
And what of the future?" I ask. "I never talk about the future, I only talk about the present," he smiles.
For more information, head to the Pierre Gagnaire website here.
Want to be inspired by more French foodie experiences and enjoy classic French food, wine and recipes? Head to our sister website, Taste of France, here.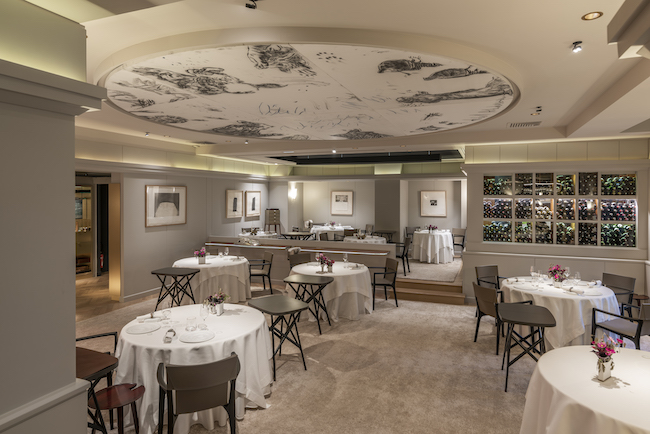 Lead photo credit : Restaurant Pierre Gagnaire. Photo © Cyril Carrere
More in Michelin starred restaurants in Paris, Pierre Gagnaire
---
---