Basquiat x Warhol, Painting Four Hands at Fondation Louis Vuitton
In 2018, Fondation Louis Vuitton featured the glorious "Jean Michel Basquiat," a major exhibition that attracted some 700,000 visitors. In Spring 2003 the FLV — designed by star architect Frank Gehry and located in the bucolic Bois de Boulogne — continues its exploration/fascination with Basquiat's work, illuminating his collaboration with Warhol. Here's the most important exhibit ever dedicated to their colorful work.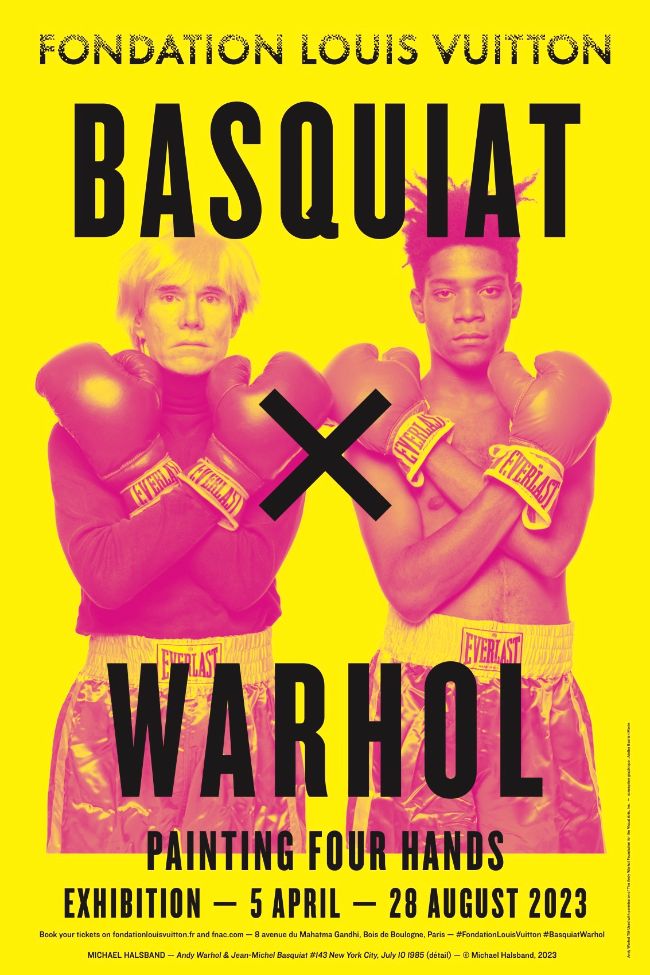 We know and love four-handed piano duets and four-handed meals by famous, Michelin-starred culinary artists (such as Guy Martin, Helene Darroze, Alain Ducasse, Stephanie Le Quellec). Now here's a four-handed artistic endeavor. At Fondation Louis Vuitton, this major exhibition running from April 5th-August 28th, 2023, showcases the wild and wacky talent of much celebrated artists Jean-Michel Basquiat (1960-1988) and Andy Warhol (1928-1987).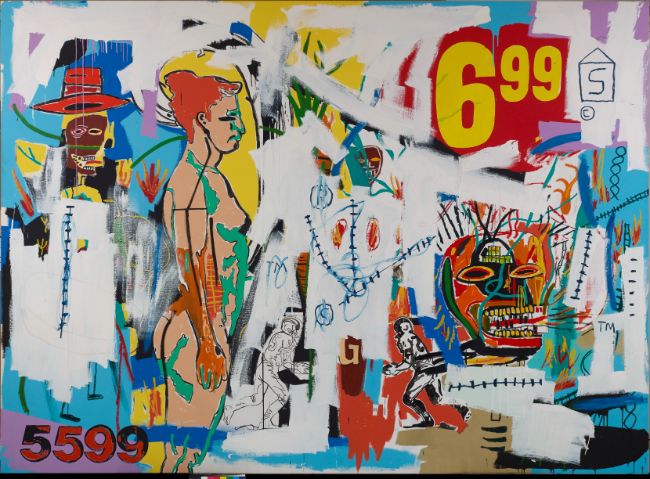 "The idea is not to live forever; it is to create something that will." – Andy Warhol
Andy Warhol was the most famous artist America had ever produced when he banded up with Jean-Michel Basquiat on a series of Marmite, "love them or loathe them", paintings between 1984 and 1985. Basquiat, in his own right, was an artistic genius by then, a 20-something wiz-kid recognized worldwide as an iconic figure of his generation. "I had some money, I made the best paintings ever. I was completely reclusive, worked a lot, took a lot of drugs. I was awful to people," he admitted.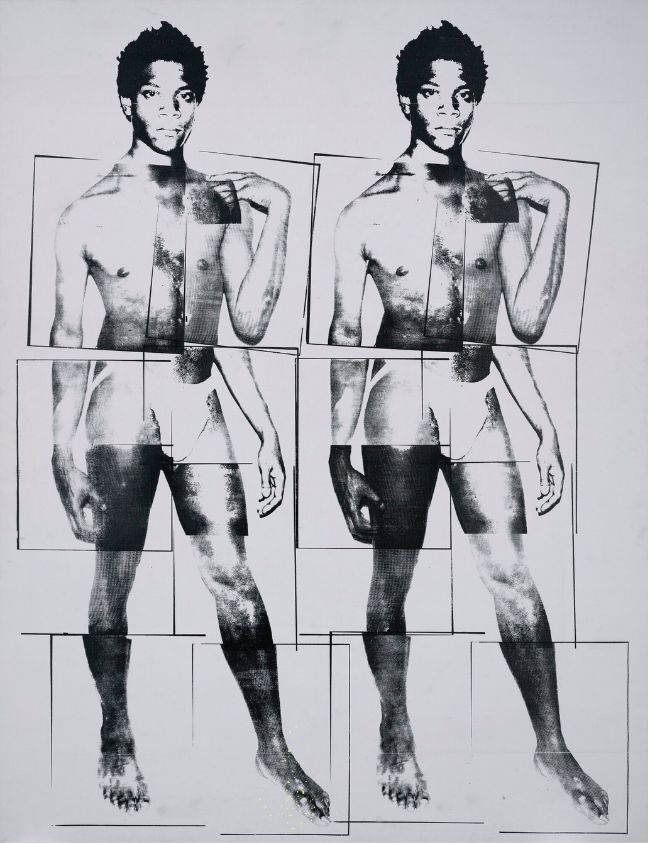 When Basquiat met Warhol
Legend has it they met in a NYC restaurant when the young artisan sold him a postcard (for $1) he'd painted – as per Julian Schnabel's 1996 biopic Basquiat, which starred Jeffrey Wright as Basquiat, David Bowie as Warhol, Dennis Hopper, Christopher Walken, and Gary Oldman. The film was a critical success. However, Bruno Bischofberger, the Swiss art dealer and collector, claims to have formally introduced them when he invited them to lunch in 1982.
"Not from the beginning, but gradually, Basquiat idolized Warhol and Warhol fell in awe of Basquiat's talent", Bischofberger, "special advisor" to the FLV show, recalls.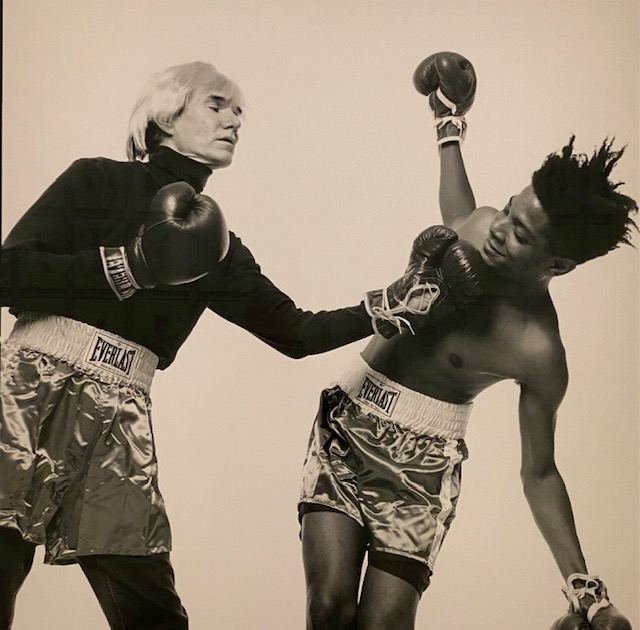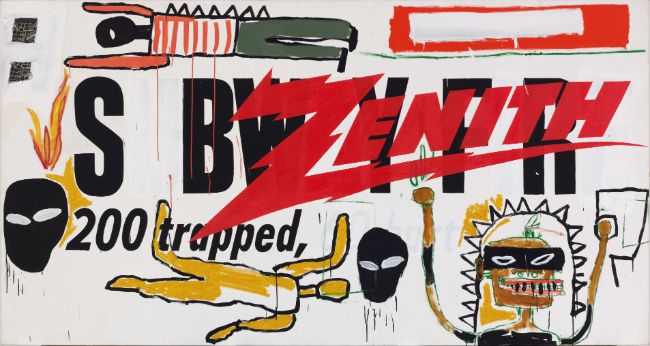 Between 1984 and 1985, Basquiat and Warhol created around 160 paintings in tandem, "à quatre mains", including some of the largest works produced during their respective careers. Keith Haring (1958-1990), who witnessed their friendship and collaboration, would go on to speak of a "conversation occurring through painting, instead of words," and of two minds merging to create a "third distinctive and unique mind."
The FLV Spring expo is extensive and exciting, bringing together 300 works including 80 canvases signed by both artists. Individual works by Keith Haring, Jenny Holzer, Kenny Scharf, Michael Halsband are also featured. They are interspersed with images including "Boxing Gloves," created by Michael Halsband for the poster of the 1980s Basquiat Warhol Exhibition. Incidentally, Basquiat sold his first painting to Debbie Harry, lead singer of "Blondie" for €200 – hope Ms. Harry still owns it!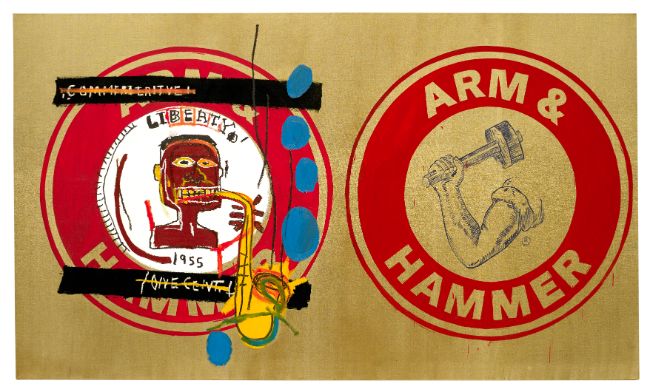 The show is a dialogue of styles and forms that also tackle crucial subjects such as the integration of the African-American community into the narrative of North America. "I'm a painter not a black painter", he declared when asked. "Are you a white writer or a writer?" he retorted indignantly. The energy and force of the incredible chemistry between the two artists is the driving force of this unique exhibition, running through such works as Ten Punching Bags (Last Supper) or the 10-meter-long canvas African Mask. "And if you stand in front of a Basquiat and look, it sings its own song, just to you", says author Miranda Sawyer.
See you there!
DETAILS
"Basquiat x Warhol, Painting Four Hands," until August 28, 2023.
Fondation Louis Vuitton
8, Avenue Mahatma Gandi, 16th
M: Porte Dauphine / Les Sablons
T: 01 40 69 96 00
Full-price ticket pcie: €16
Tip: It's fun to take the electric eco-shuttle bus from the corner of Avenue Friedland – opposite the Arc de Triomphe, place de Gaulle. It departs every 15 minutes. (€2)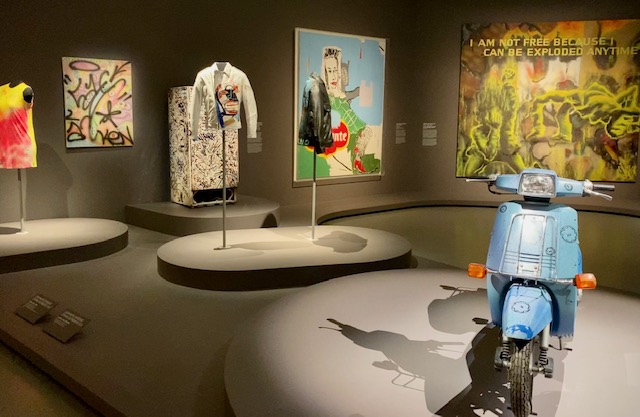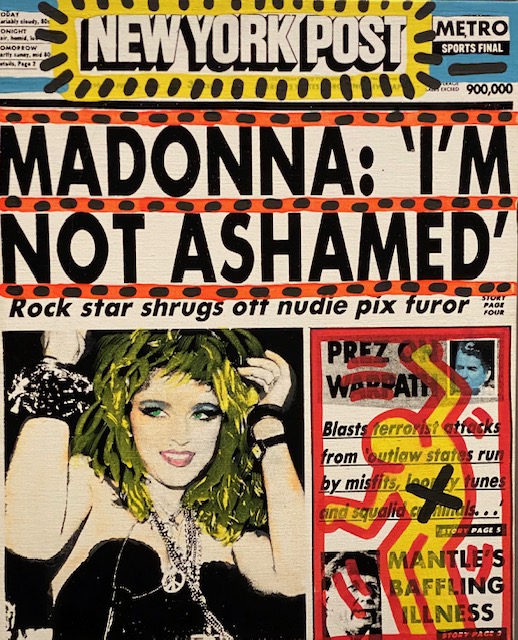 Lead photo credit : Basquiat x Warhol. courtesy of Fondation Louis Vuitton.
---
---