Letter from Paris: April 5, 2023 News Digest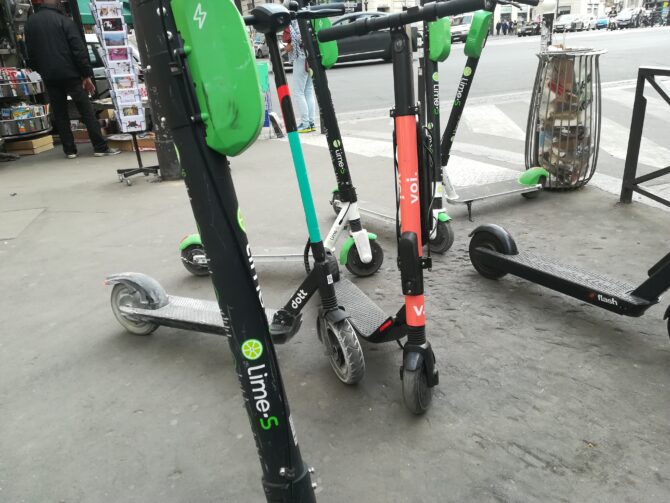 They voted no. We're not talking about the National Assembly. Nor are we talking the big unions. We're talking about a referendum that was held on Sunday on the question of e-scooters. Amid safety and environmental concerns, should the rental companies continue to offer the service in the city? The answer, among the 100,000 who cast votes, was an overwhelming 90% vote against the scooters. The reason? Clutter on the sidewalks, an increasing number of accidents with pedestrians, and environmental waste as the easily damaged scooters end up in the trash. Paris Mayor Anne Hidalgo hailed it a victory for democracy, and pledged to ban rented e-scooters from the capital. These rental companies will no longer have a license to operate starting on September 1. For their part, the companies noted the low voter turnout, in proportion to the city's population. (That's only 8% of those eligible to vote.)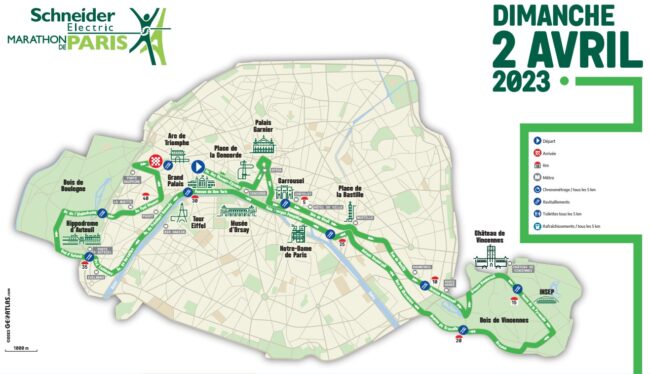 Also on Sunday: The Schneider Electric Marathon returned to the streets of the capital. Ethiopian Abeje Ayana clinched the victory in 2 hours, 7 minutes and 15 seconds. For the women, it was Helah Kiprop from Kenya who won. This was the 46th edition of the famous marathon, first organized in 1976. The course is majestic, starting on the Champs-Élysées and taking in the Bois de Vincennes and the River Seine. Apparently this marathon has the second highest number of finishers, after the New York City marathon.
Du dépassement de soi, du partage, des performances et surtout des émotions… Quelle journée nous avons vécue ! 😍 Un immense bravo à tous pour cet incroyable #SchneiderElectric #ParisMarathon 2023 ✨ pic.twitter.com/OGod0gyEUt

— Schneider Electric Marathon de Paris (@parismarathon) April 2, 2023
Today we're wishing a happy Passover to our readers who celebrate. The weather has been glorious. Despite the cold temperatures, the sunshine has been dazzling and the garden flowers are a sight for sore eyes (particularly after the city was blighted by trash during the strike for nearly a month- 10,000 tons of garbage have now been removed). Equally as delightful: the chocolate shops filled with Easter creations. This holiday weekend is one of the most important commercial days of the year for these chocolatiers. If you're looking for a festive Easter Egg hunt in Paris, the Longchamps Hippodrome is hosting a family celebration on Sunday complete with 7000 chocolate eggs.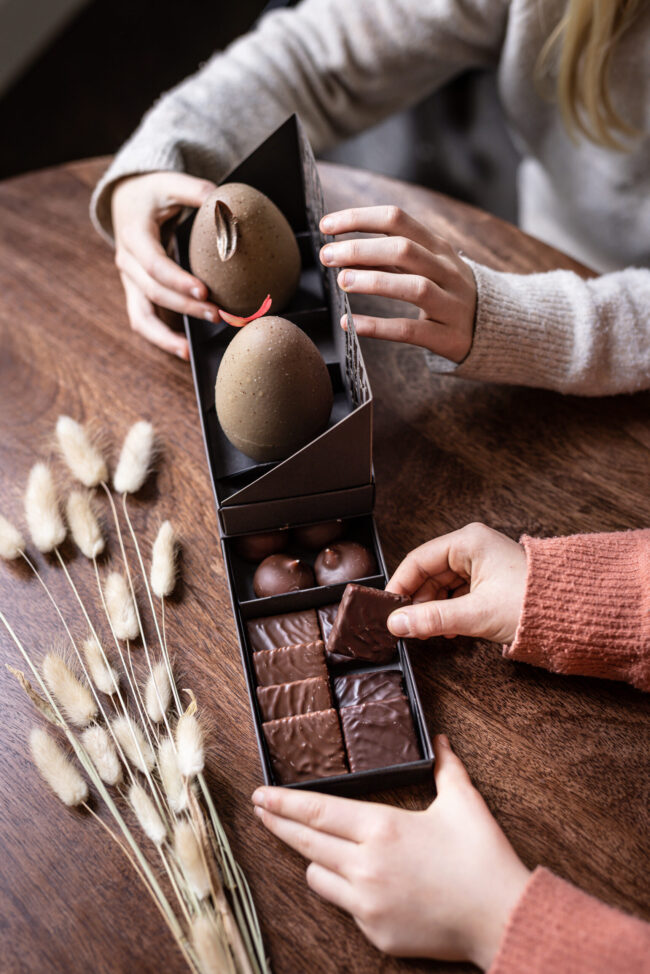 Art Paris– an unmissable annual fair for modern and contemporary art— just celebrated its 25th anniversary. It took place at the Grand Palais Éphémère, the stunning pop-up venue situated near the Eiffel Tower — in use while the Grand Palais is under restoration. The event convened 134 French and international galleries from March 30 to April 2, 2023.
In an interesting bit of business news, the French giant L'Oréal bought the Australian luxury cosmetics company Aesop in a $2.5 billion deal. On Twitter, Anne-Sylvaine Chassany of the Financial Times notes: "It is the first acquisition of significant size for L'Oréal under chief executive Nicolas Hieronimus, who took the helm of the world's biggest cosmetics maker in May 2021. It ranks among the company's biggest purchases over the past quarter-century."
Lead photo credit : Scooters on the sidewalk in Paris. Credit: EHFXC / Wikimedia commons
---
---